Bridge Faucets for Kitchen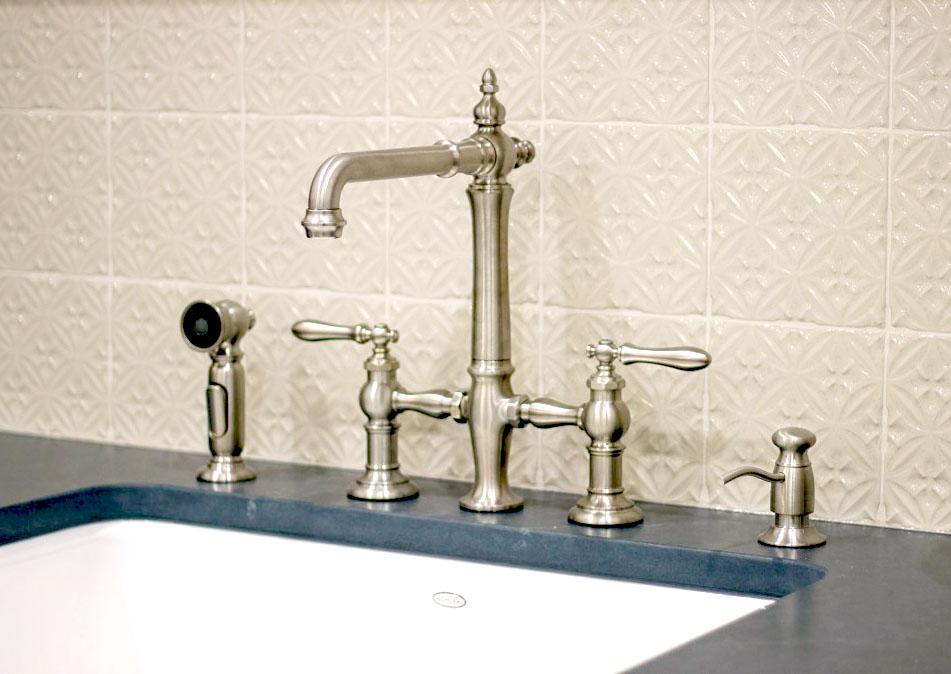 Bridge faucets are made to work with any style kitchen, whether you want a minimalistic bridge faucet for a modern space or one with lots of detail for a traditional style kitchen.
"Bridge faucets add a unique aesthetic to a kitchen and are really meant to serve as a design element all their own," says Normandy Designer Kathryn O'Donovan.  "A bridge faucet will have separate hot and cold controls and don't incorporate a pull out spray, which can be a deal breaker for some homeowners. They're made for those that love the detail and attention the bridge faucet can draw for its unique design."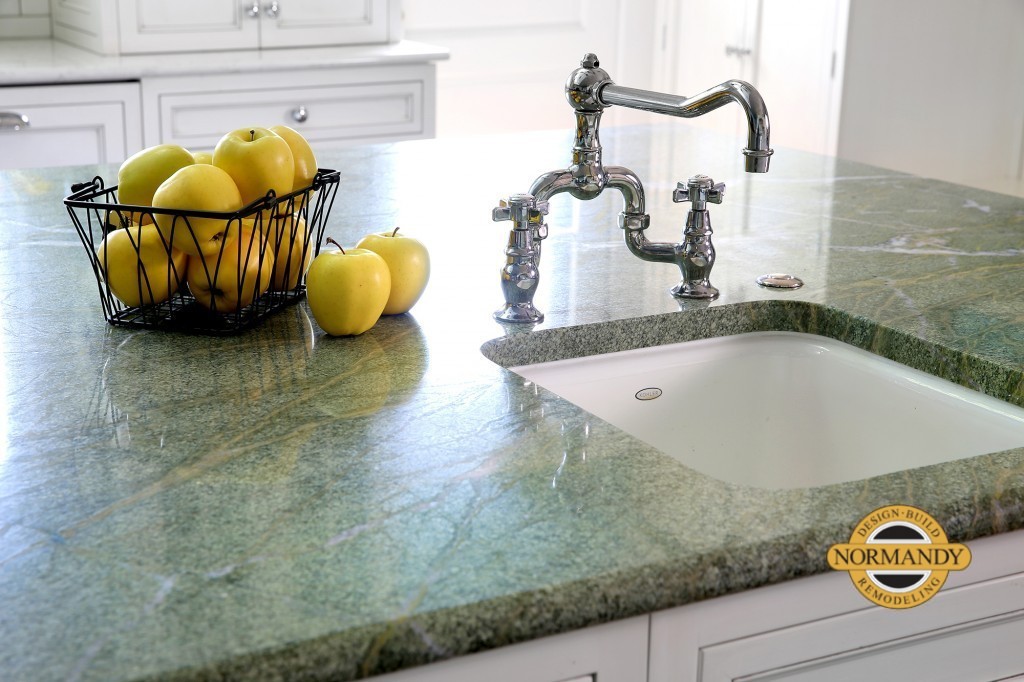 Bridge faucets come in a variety of styles and finishes, so if you're a fan of them, finding one to work with your kitchen shouldn't be a problem.
Check out our kitchen remodeling gallery for more inspiration and ideas!