We Asked and You Answered… Shower, Tub or Both?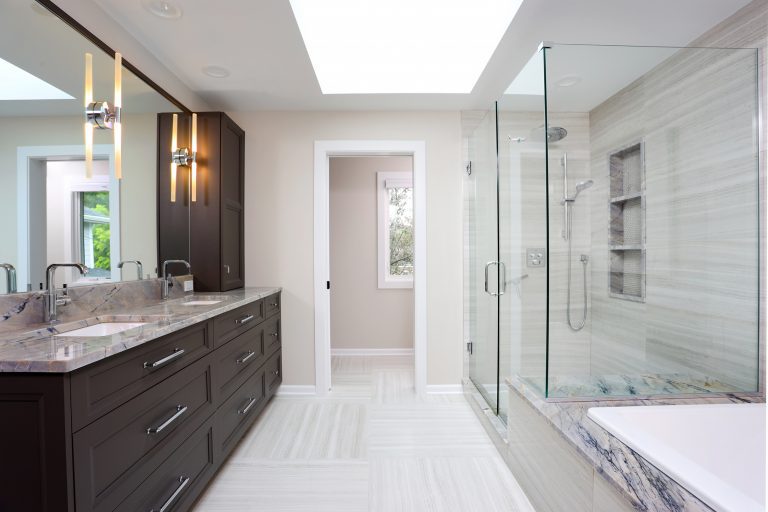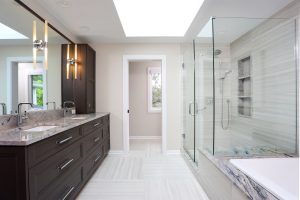 There are people who are devoted to the self-care provided by a relaxing soak. And nearly everyone loves the reviving powers of a great shower. Yet the question of whether to include both a tub and a shower in the primary bathroom continues to perplex couples and families as they weigh the pros and cons of leaving one out or including both.
We put this question to our Normandy Remodeling Facebook community and the responses are enthusiastic. Here's what our informal poll respondents had to say:
Option#1 Both – Leading the pack is a bathroom with a separate shower and tub. Lots of people like both because they want to keep their options open. They may use the shower more often, but a nice soak in the tub after a long week remains appealing. Even some of the tub-averse feel they are good for resale value.

Option #2 Shower Only – Team shower also makes a strong showing. Cases are made for taking space from a tub to create a larger shower area with a bench, handheld and fixed faucets, steam elements and color therapy. As long as there is a tub somewhere in the house, this group is all for ditching it in the primary bath.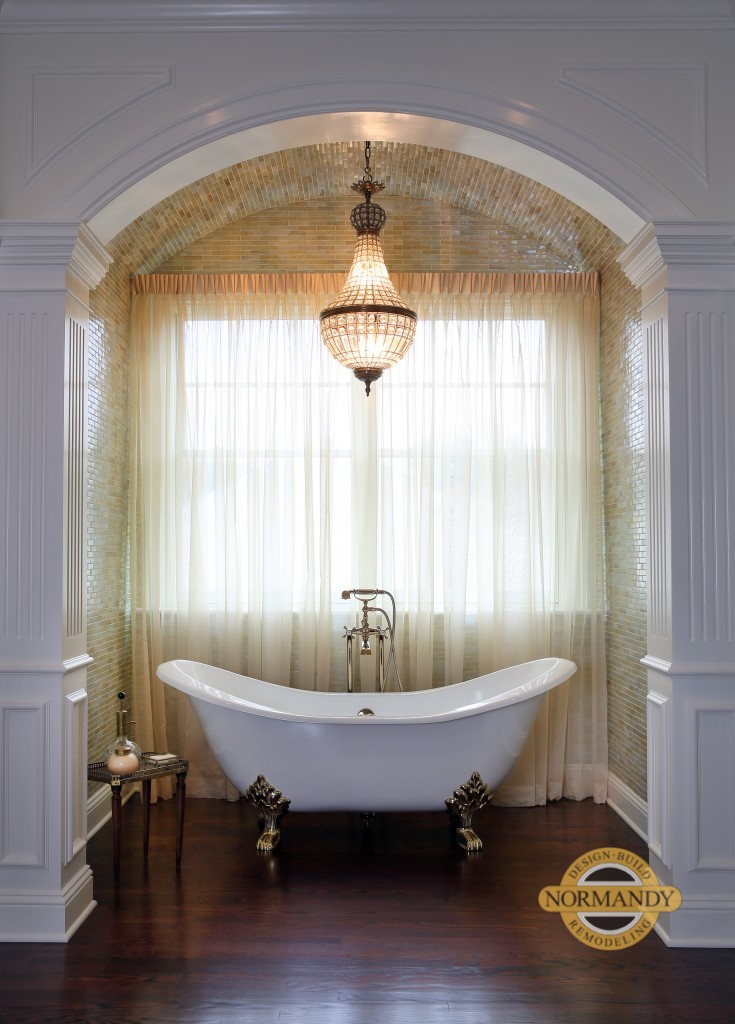 Option #3 Bathtub Only – There aren't many people who are ready to go tub only, but there are people who swoon for a good looking tub. Gorgeous freestanding tubs are available in styles from romantic to modern. These sculptural beauties create incredible focal points where they are installed.
What's your preference? If you've been thinking of remodeling your bathroom or your whole primary suite, make an appointment to talk with a Normandy Designer. There are lots of ideas with tubs, showers and both in the Normandy Remodeling photo galleries. In addition to polls, we share inspiration on Instagram, Facebook and Twitter. Follow along to join in the fun.