Going Up? Backsplash Tile That Goes to the Ceiling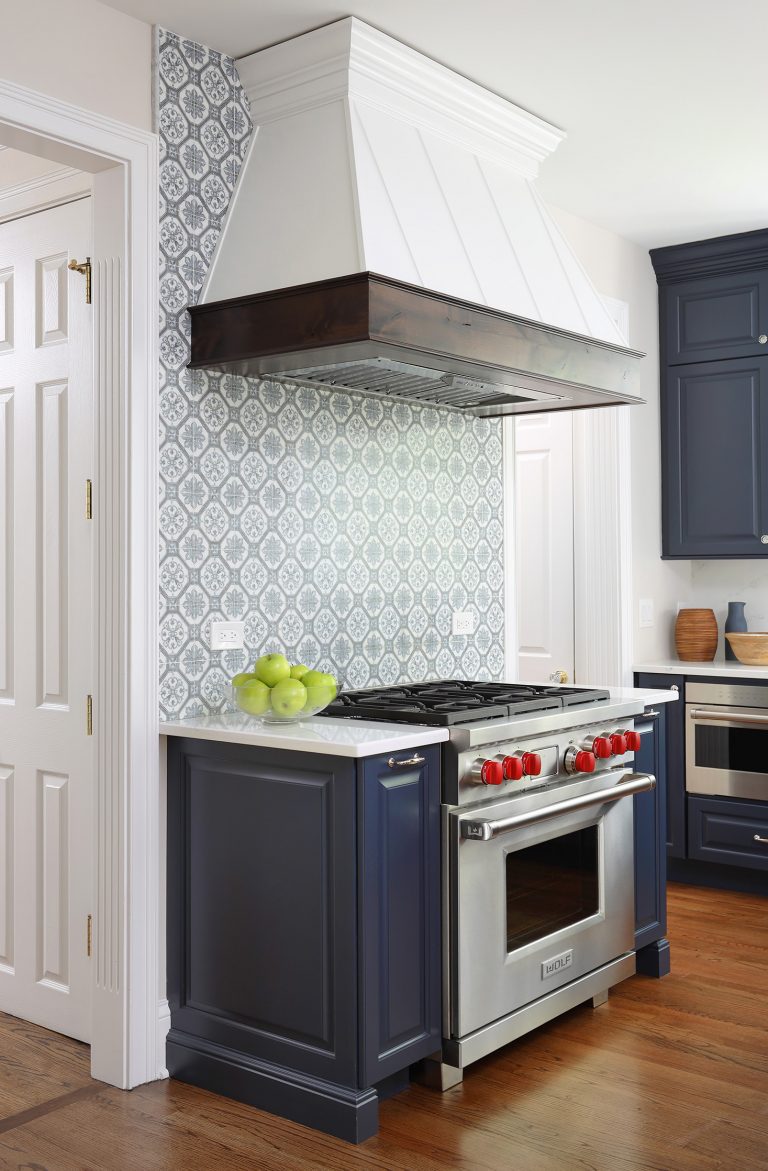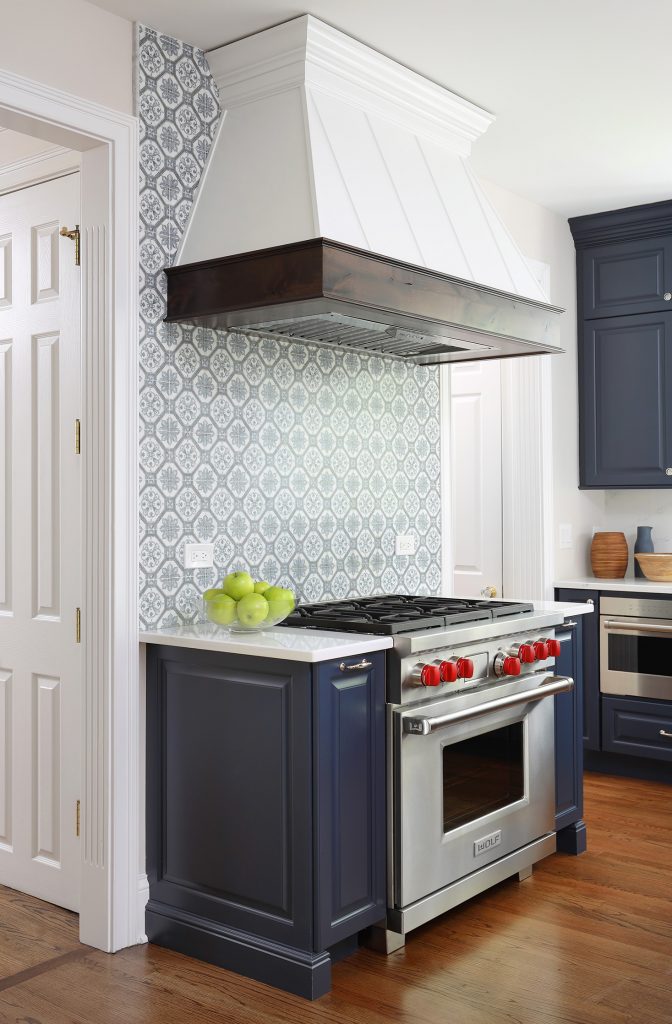 The kitchen backsplash can be a standout design feature, from accent tiles that create a unique pattern above the stove or sink, to a full wall of sparkling glass tile. One of the challenges that commonly arise when using a tile backsplash, especially above the range, is determining how or whether to stop the tile at the hood. "Choosing how to handle the tile above the range comes down to customer preference as well as budget management," says Normandy Designer Leslie Molloy, CKD.
"One of the ways to really emphasize the range area as a focal point is to splurge on the tile. That may mean that you choose a single tile pattern and take it all the way to the ceiling, rather than simply creating a framed accent area below the hood," notes Leslie. "Tiling the entire wall draws your eye upward, making the space feel taller and larger. " Although this can be a pricier option, it has the added benefit of eliminating the question of how you should handle the remaining untiled drywall.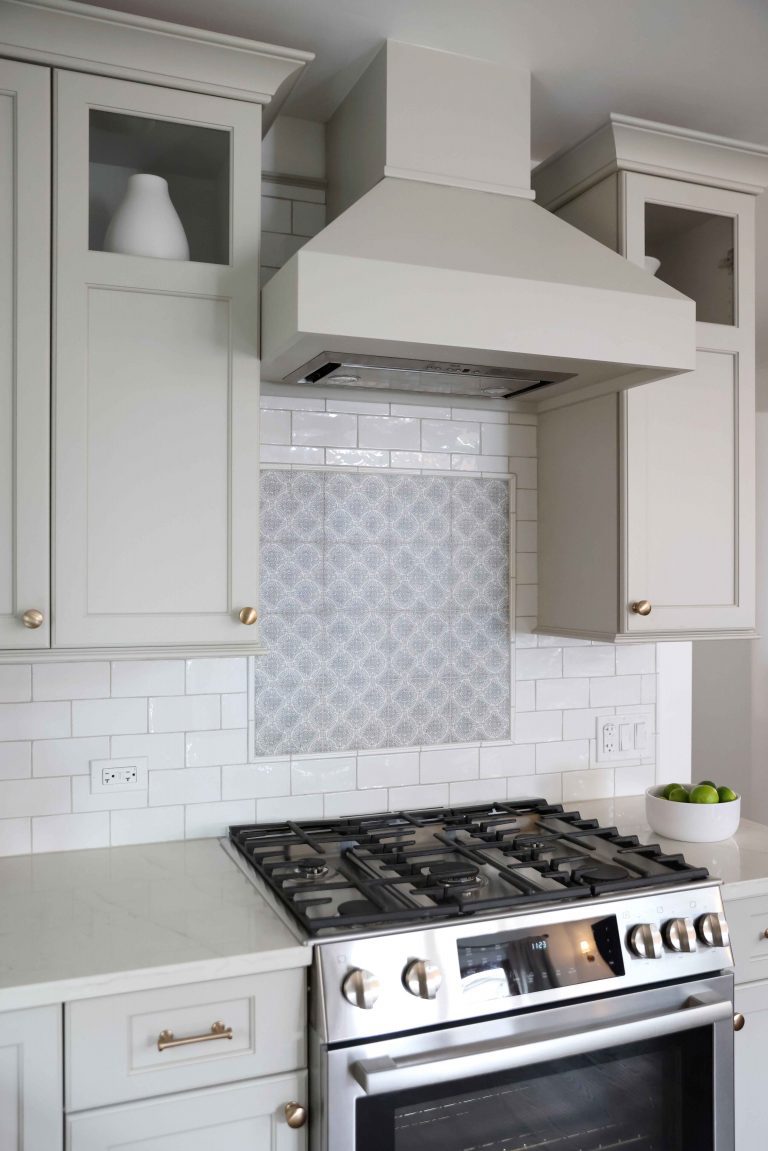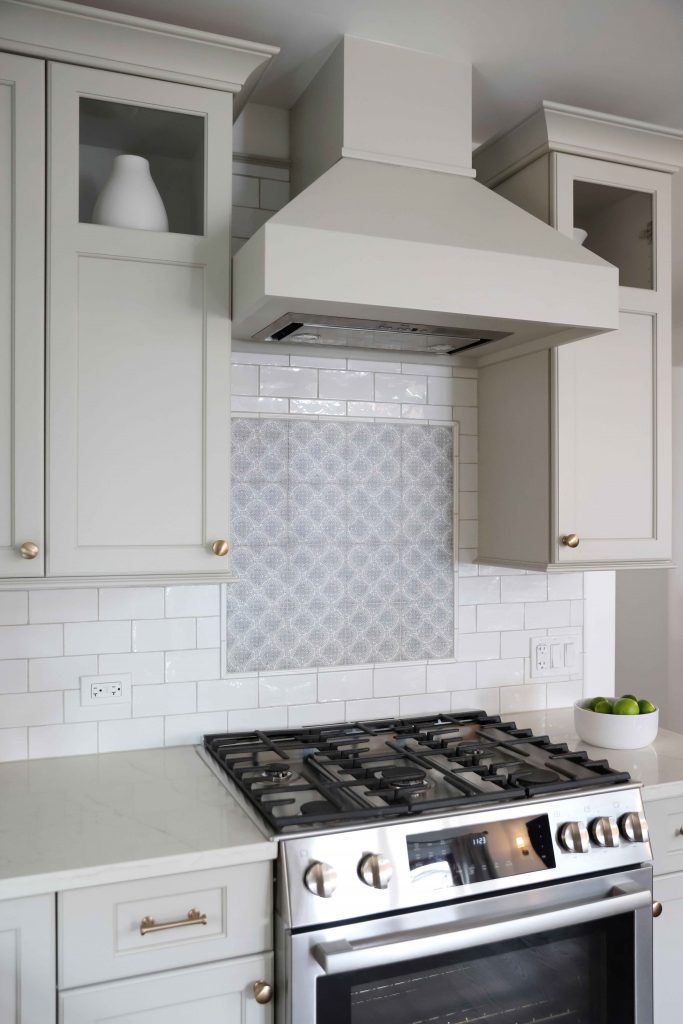 "When tiling to the ceiling, a vertical tile pattern increases the visual effect of a tall kitchen ceiling even further," comments Leslie.
"In contrast, horizontal tiles help establish a finished line for a backsplash that stops at the hood and relieves the visual tension that vertical tiles could form, which makes this pattern an excellent choice for tiled areas that will stop at the hood," Leslie says.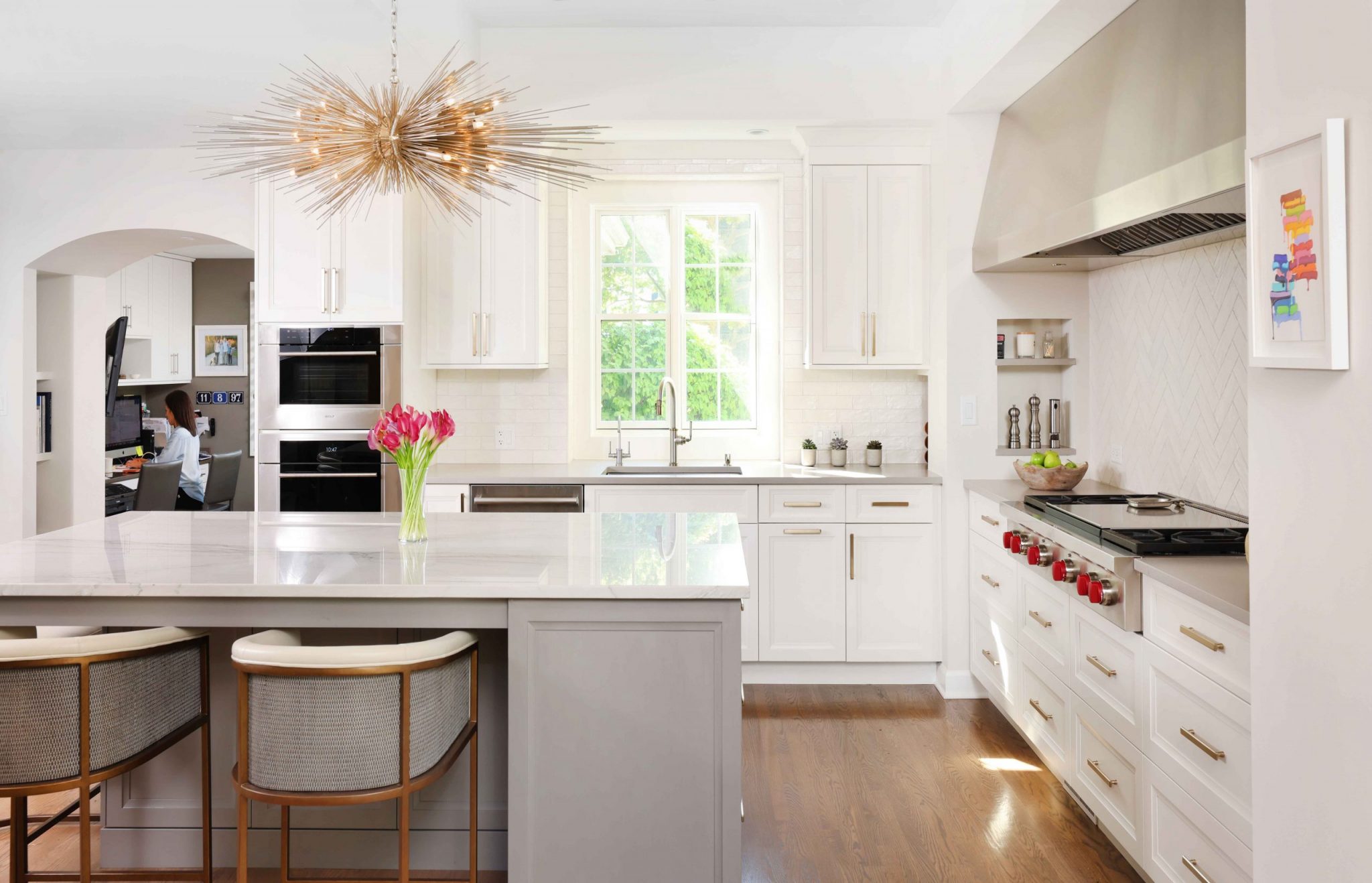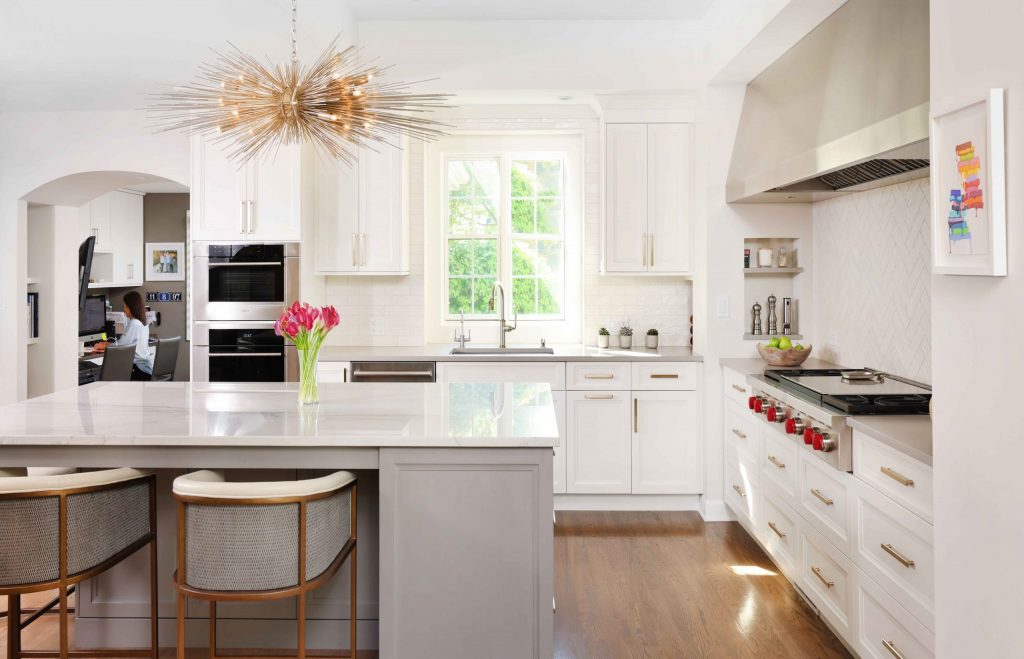 If you will be stopping the backsplash at the bottom of the hood, and do not have cabinetry or a solid surface to end the tile, adding pencil molding or bull nose tile on the edges define a boundary and gives the backsplash a complete and polished look.
Choosing the right backsplash is just one part of your kitchen design process, set up a time to talk with a Normandy Designer to explore the possibilities. You can also find inspiration in our kitchen photo gallery as well as every day on Facebook, Instagram and Pinterest.