Make Your Bedroom A Primary Suite Retreat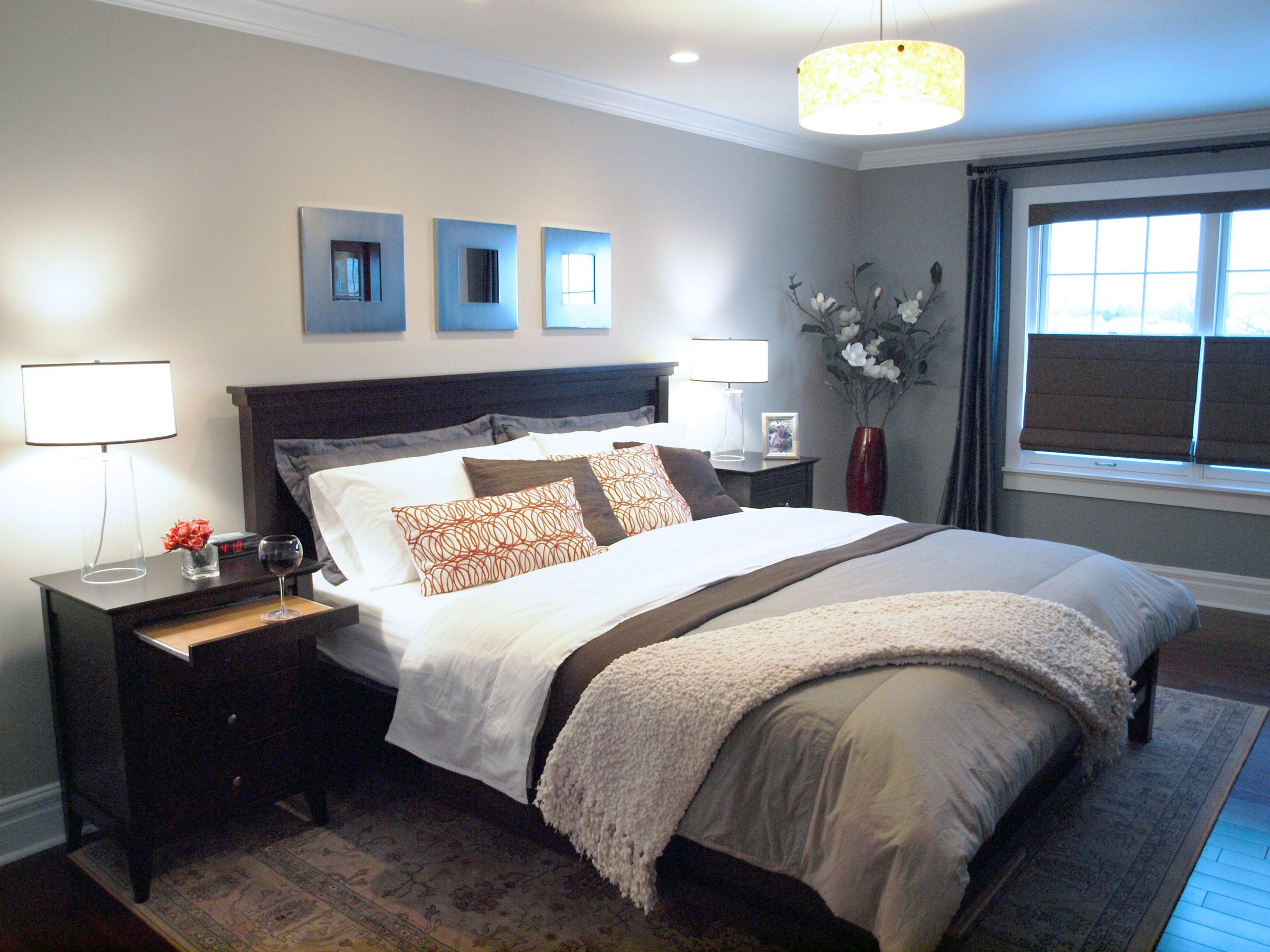 The Primary Suite is often used as an escape, your own personal sanctuary, and there are combinations of design elements that can be used to make this space even more relaxing and serene. The elements that are most widely used to make a big impact include color, lighting, and balance within the space.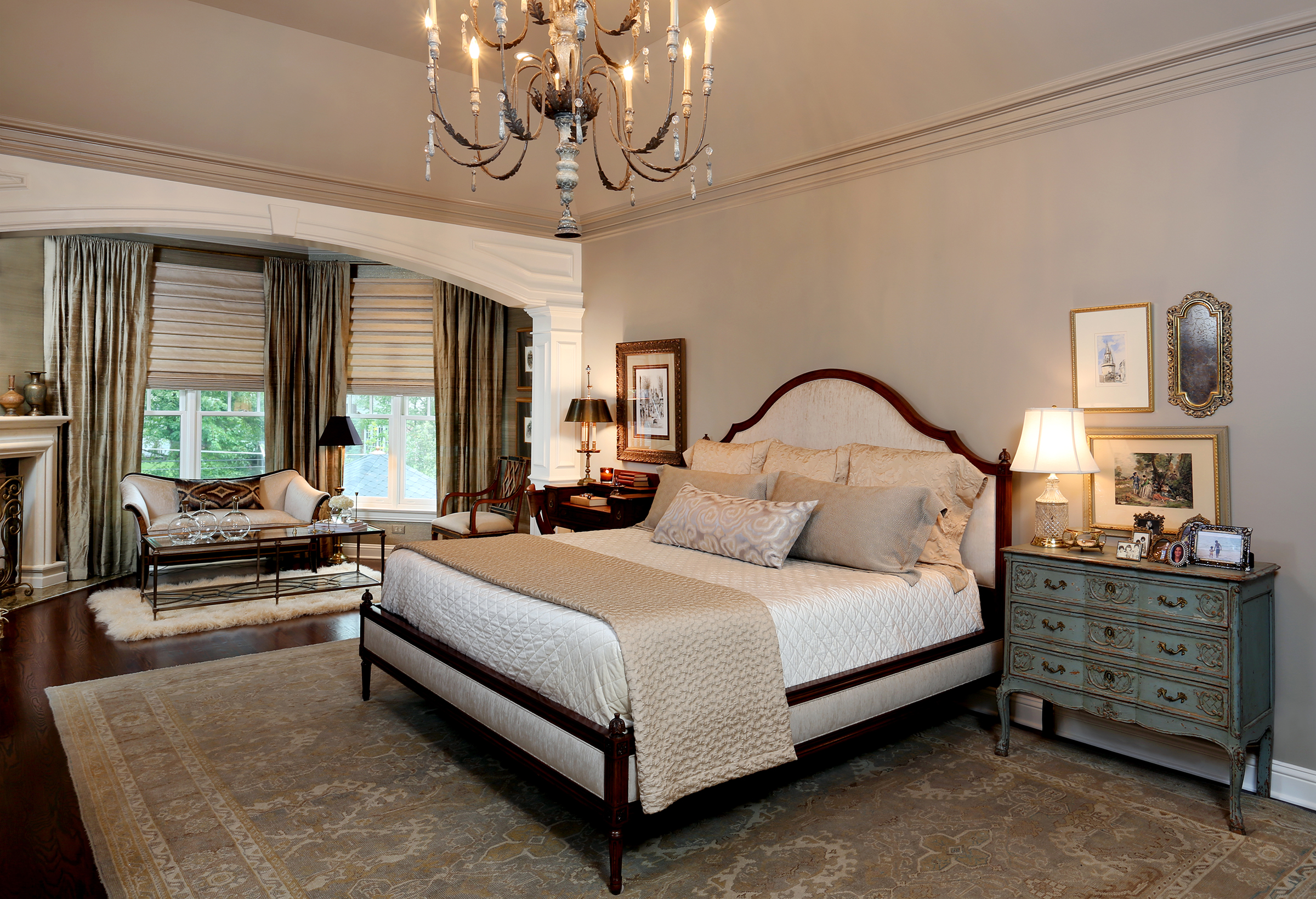 How can you decide the color theme for the space? Color really depends on preference, but we suggest the combination of three when it comes to accents and materials. The combination of threes are patterns ranging from large, medium, and small. This can be used for fabrics such as bedding, pillows, and window treatments.
It is also important when decorating your primary suite, not to neglect the ceiling.  The ceiling is a blank canvas that is often overlooked.  Materials such as wallpaper, lighting fixtures, appliques of paint, tile, and metal, or antique mirrors allow the room to have an extraordinary look that suits the homeowner's individual tastes.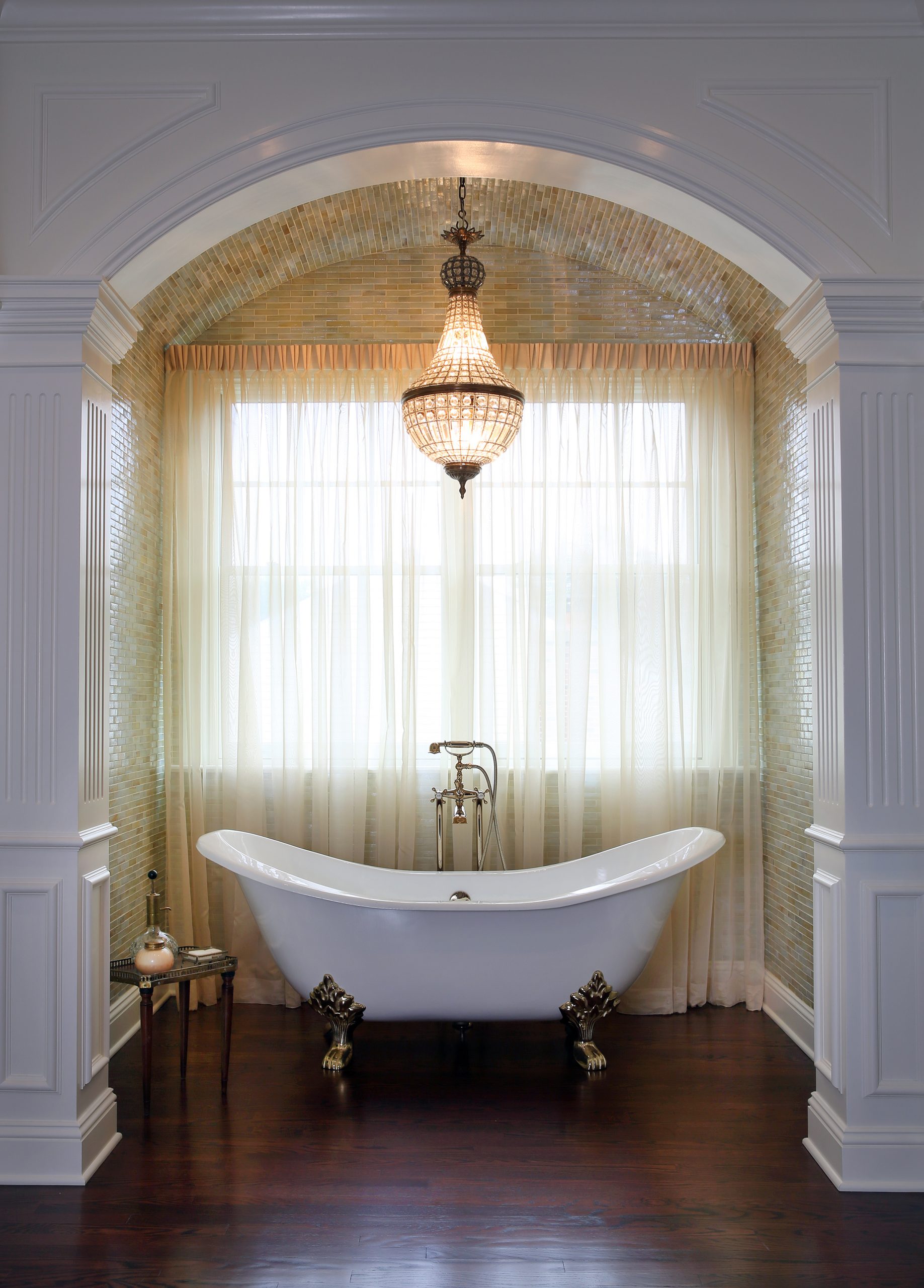 What types of lighting are suggested for a primary suite?  It is important to have lighting that is warm in colors, such as dimmers and incandescent light bulbs, to create a relaxing atmosphere. Homeowners are also becoming attracted to the idea of a fireplace within their primary suite to add ambiance, soft lighting, and warmth to the space.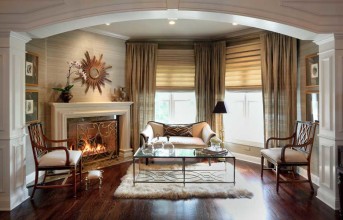 How can you make the most of your primary bedroom space?  When deciding the furniture for your space, it is important to remember what you are trying to accomplish. Each primary suite is different and furniture that complements other unique pieces in order to attain a one-of-a-kind design is ideal.
For smaller primary suites, light colors and minimal furniture is suggested. Symmetry, which balances the room, increases the illusion of a larger space. Adding crown molding, raised window fixtures, tall lamps, shelving, and artwork above the natural horizon line of 5 feet, will draw attention upward, elevating the look of a taller space even further.
Getting that bedroom space just right can be just what you need to create a mini-staycation every single night you retire to bed. Talk with one of our Designers about your plans for upgrading your primary suite. You can also follow us on Instagram or Facebook for even more home design and remodeling inspiration.