Two Story Addition for Urban Dwelling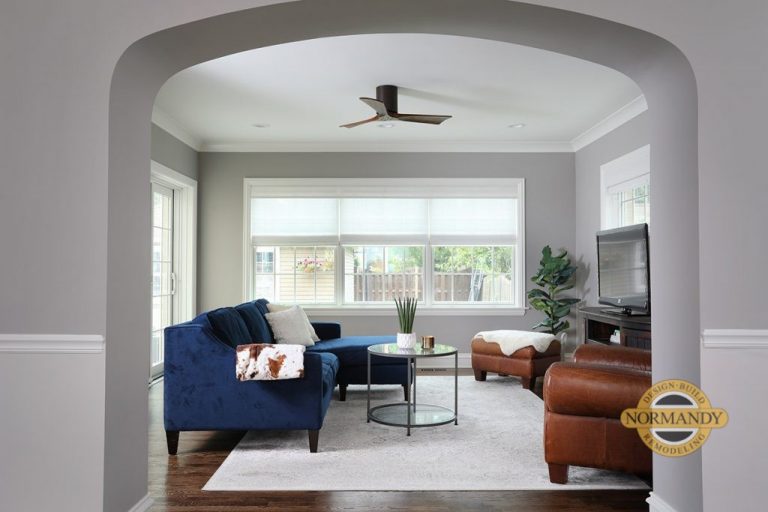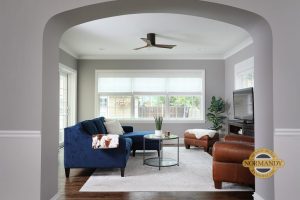 This young family of five had grown out of space and was tired of living in cramped quarters. For starters, there weren't enough bedrooms for everyone, not to mention the five of them were sharing one full bath. The kitchen was outdated and had poor functionality, the basement was used as their default family room and the back porch did not have access to their yard. They considered moving, but loved their neighborhood in Chicago, so they enlisted the help of Normandy Designer Maury Jones.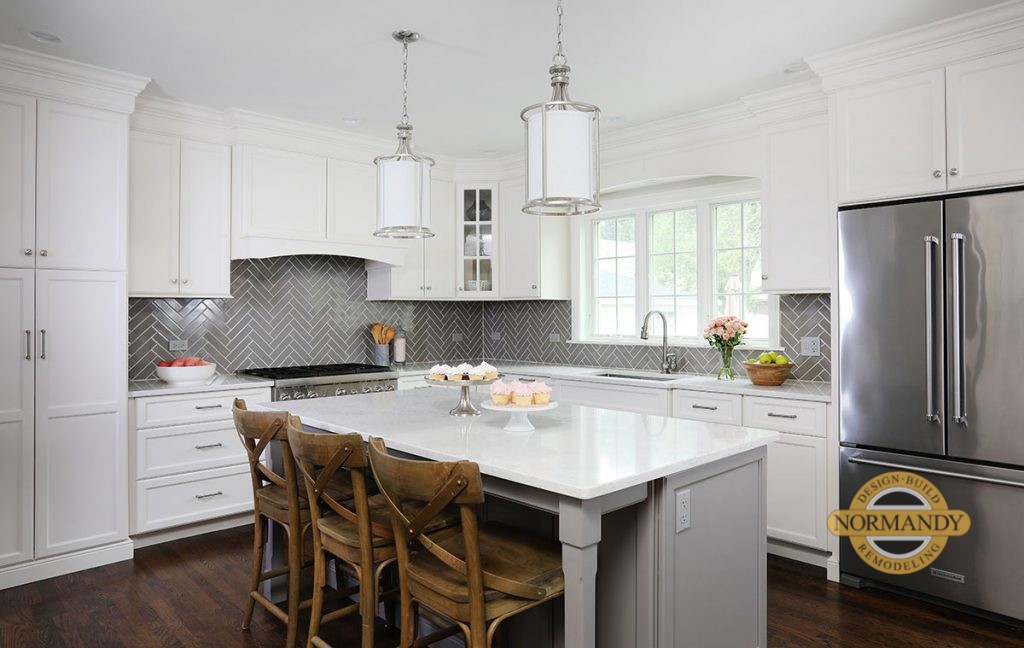 "The driving force behind this renovation was adding another bedroom and bathroom on the second floor," said Maury. "So, a two story addition was the answer. We were able to expand off the back of the house, which added much needed space on the first floor, allowing us to expand the kitchen and create a family room as well."
The architectural details of the addition that were designed, such as arched doorways and roof lines match perfectly with the existing home. The addition looks as if it has always been there.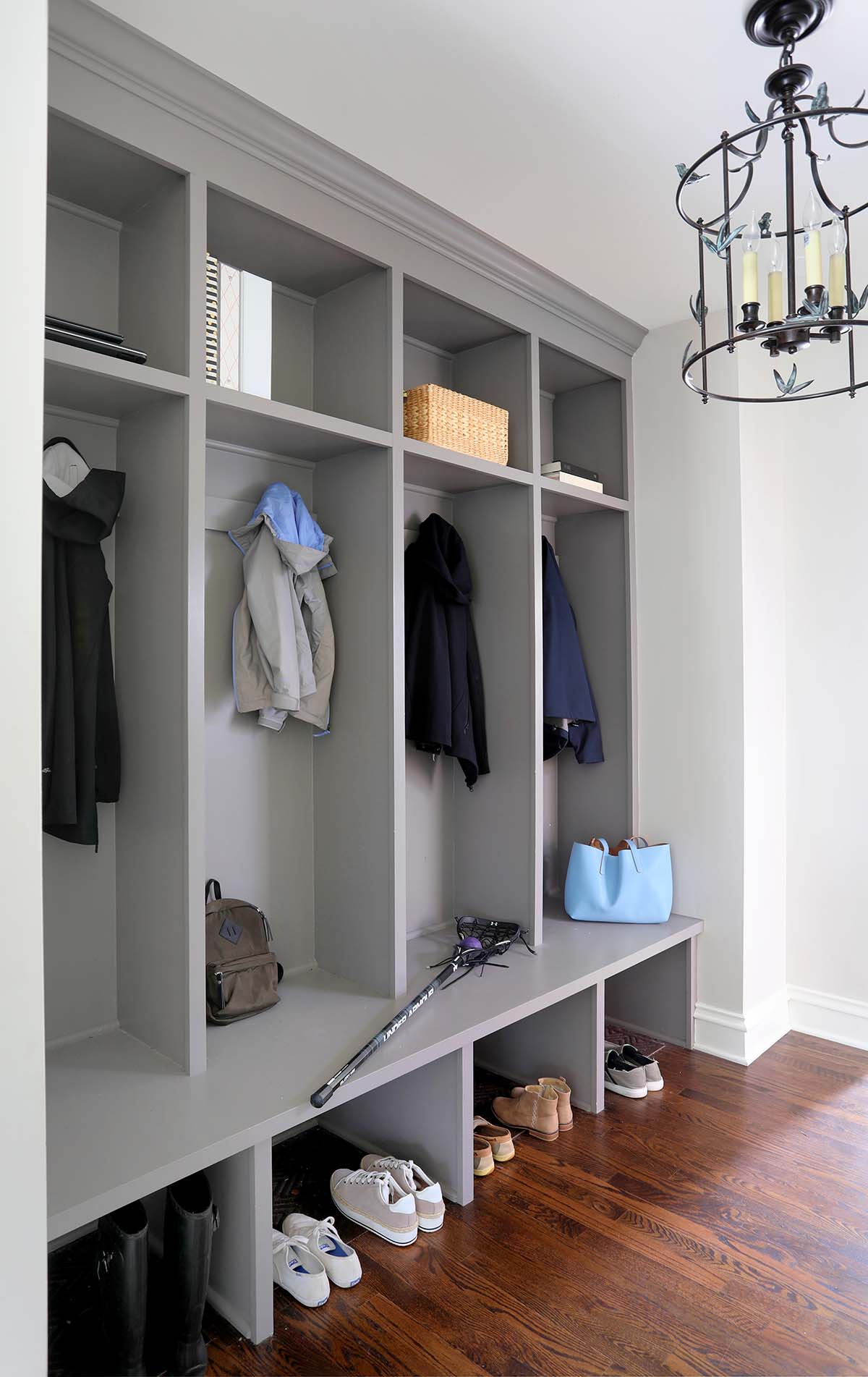 A first floor family room for hanging out was added, complete with access to their outdoor living space. The dining room was updated with a fresh neutral look to complement the newly expanded and remodeled kitchen. Both an office nook and mudroom were created to keep this busy family organized and clutter free.
The timeless appeal of this gorgeous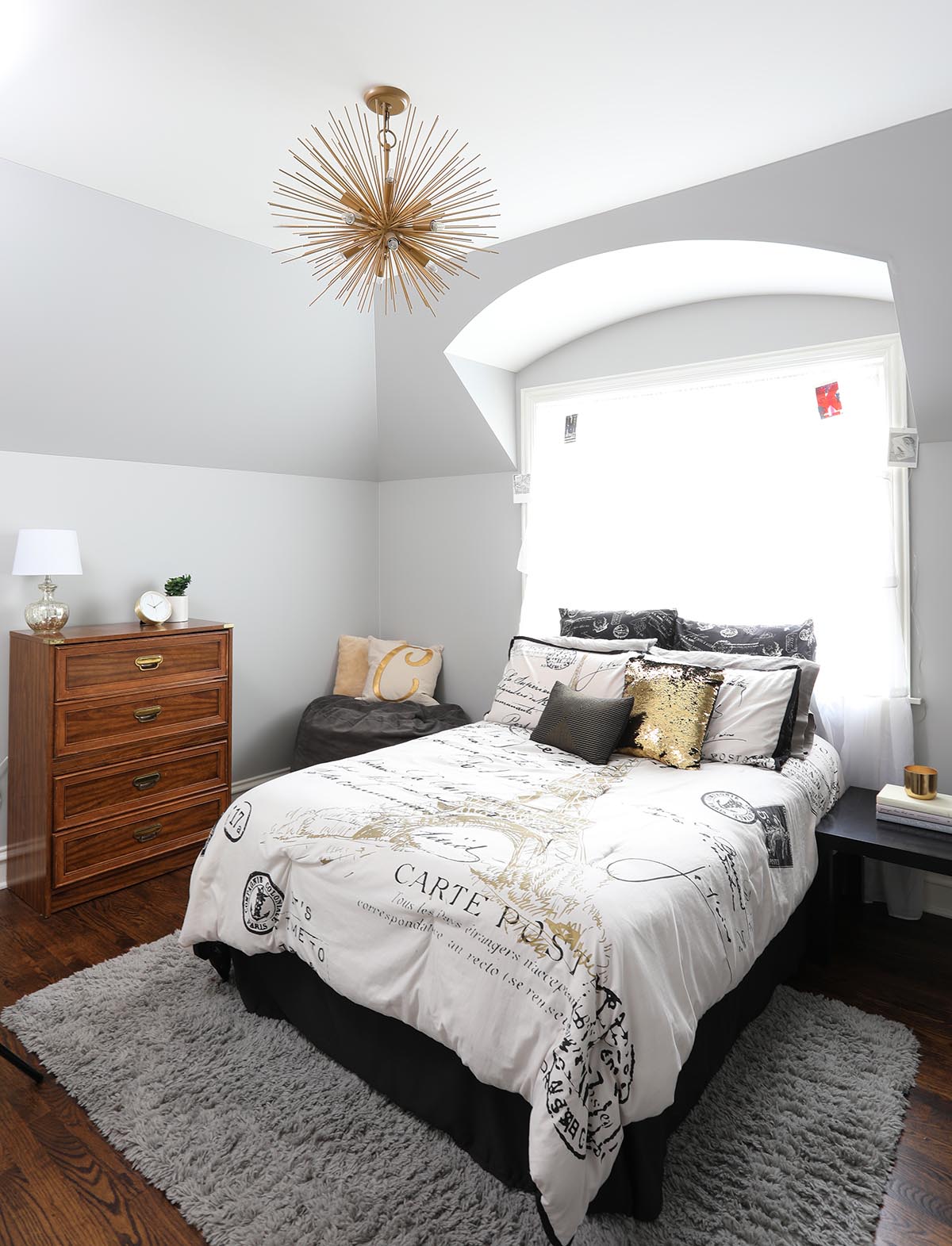 gray and white kitchen is brilliant – it is a combination that is bound to turn heads even while exuding understated elegance. This combination easily adapts to design elements from the rest of the house. The sleek subway tile and clean lines gives an air of modernity while the rustic chairs at the island add vintage charm.
"I am so glad these homeowners didn't have to uproot their family and move to get the home they've always wanted," added Maury.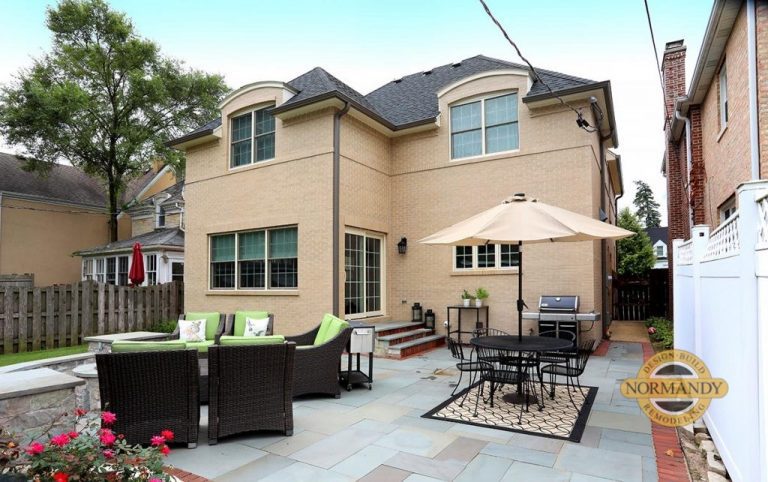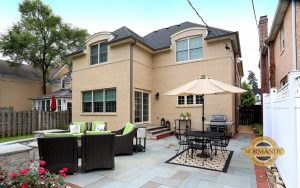 Are you outgrowing your home or feeling cramped?  You can set up a time with Maury to talk about the possibilities for your home. You can also learn more about additions, kitchens or other remodeling projects at an upcoming workshop. Check out the photo gallery or follow Normandy Remodeling on Facebook and Instagram for even more home tips and inspiration.