Normandy's 'Teamsgiving'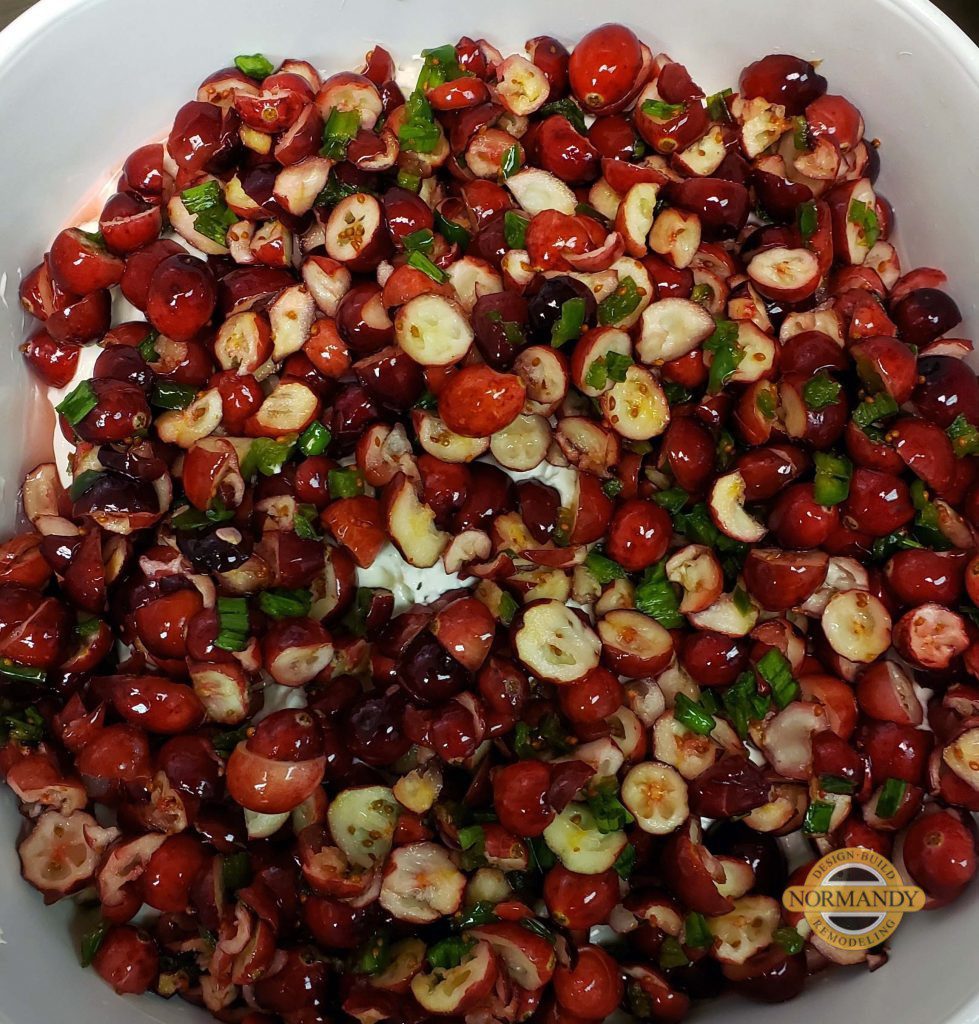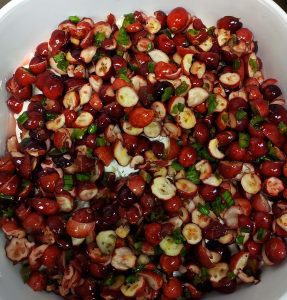 Turkey, stuffing, mashed potatoes, and pumpkin pie…everyone knows the key dishes to the traditional Thanksgiving Dinner. But, at our 'Teamsgiving', the perfect dish is whatever you bring to share. One of our crowd-pleasers this year was a yummy Cranberry Jalapeno Dip. Below is the recipe in case you want to add it to your Thanksgiving menu!
Cranberry Jalapeño Dip
Ingredients:
• 12 oz. fresh, uncooked cranberries
• 1/4 cup green onion
• 1-2 fresh jalapeño peppers
• 2 Tbsp. cilantro (optional)
• 3/4 to 1 Cup sugar (according to taste)
• 1 Tbsp. lemon juice
• 1/8 tsp. salt
• 16 oz. cream cheese (whipped)
Instructions:
1. Use hand food chopper to chop cranberries. (It is best to not use a food processor to chop these as the cranberries liquefy too much.)
2. Chop green onion, jalapeño peppers and cilantro.
3. In a medium-sized bowl, add chopped cranberries, green onion, cilantro and jalapeños.
4. Add sugar, lemon juice and salt on top of cranberry mixture and stir gently until blended.
5. Cover with plastic wrap and place in refrigerator overnight.
6. Take cranberry mixture out of the refrigerator and stir all ingredients together. Strain out all liquid using a colander with small holes.
7. Whip softened cream cheese with hand mixer until smooth (about 2 minutes) and spread cream cheese over bottom of a pie plate or 9×9 dish.
8. Pour cranberry mixture atop cream cheese and keep in refrigerator until ready to serve.
9. Use a spoon to spread over Ritz crackers and enjoy!!