Happiness is Homemade
One of our annual traditions is a Thanksgiving Feast where everyone brings their favorite dish to share. Some recipes are passed down from generations and below is a classic example – Gingerbread Cookies.   ENJOY!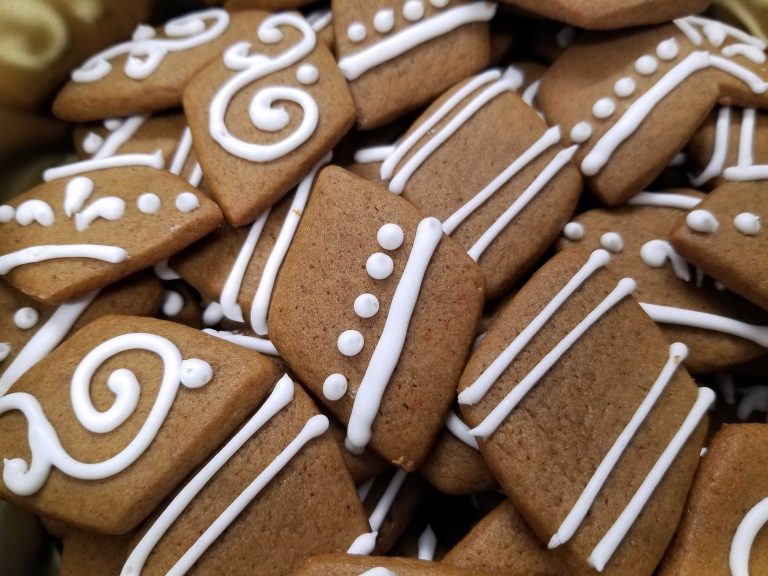 Soft Gingerbread Cookies
Ingredients:
1 cup butter
2/3 cup packed brown sugar
2/3 cup molasses
4 cups all purpose flour
1 ½ teaspoons ground cinnamon
1 teaspoon ground ginger
¾ teaspoon baking soda
½ teaspoon ground cloves
1 beaten egg
1 ½ teaspoons vanilla
Instructions: In a saucepan combine butter, brown sugar, and molasses.  Cook and stir over medium heat until butter is melted and sugar is dissolved.  Pour into large mixing bowl and cool 5 minutes.  Meanwhile combine flour, cinnamon, ginger, soda and cloves.
Add egg and vanilla to butter mixture and mix well.  Add the flour mixture and beat until well mixed.
Cover and chill at least 2 hours overnight.
Bake in a 350 degree oven for 8 to 10 minutes until done.