Incorporating A Beverage Center Into Your Kitchen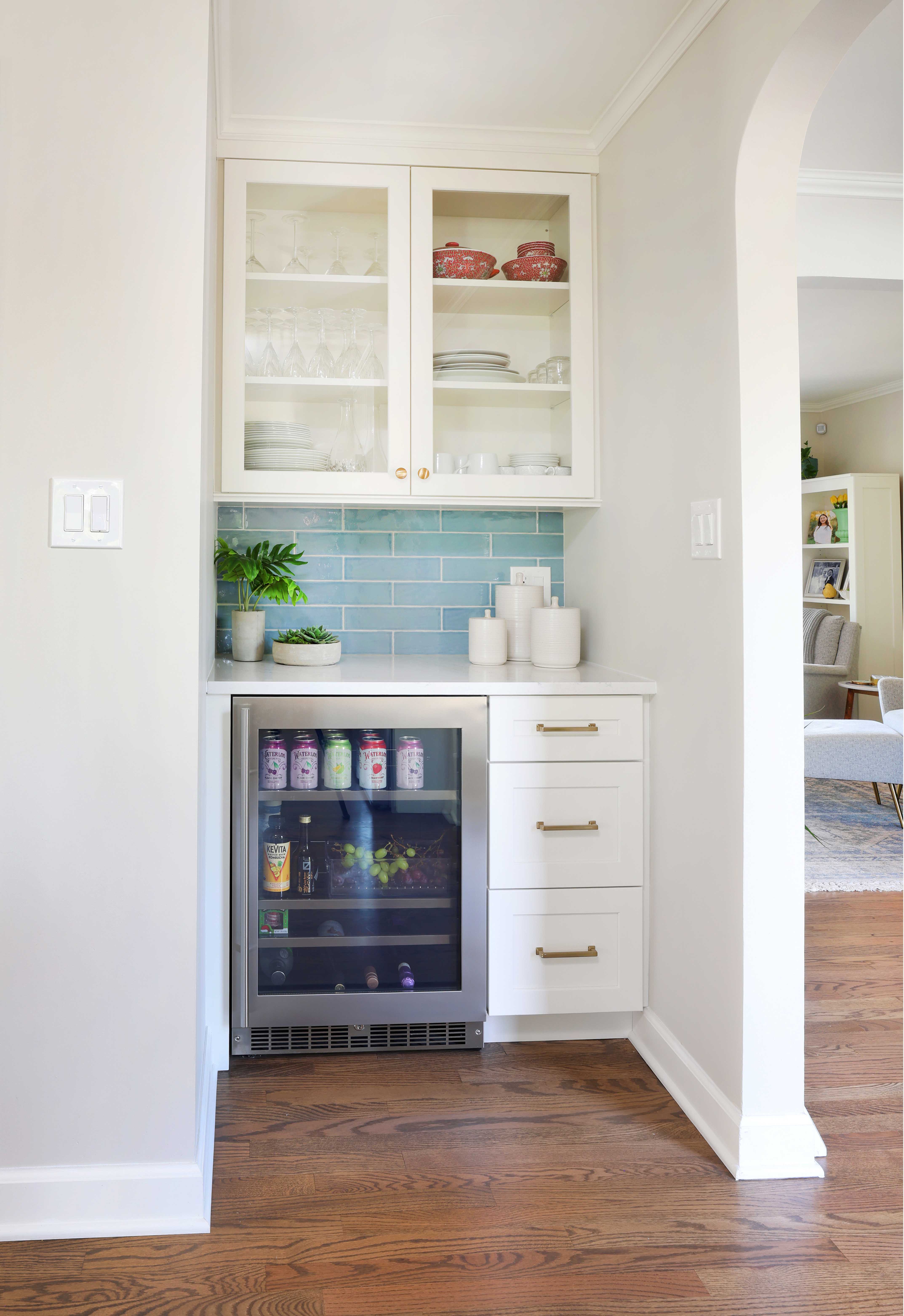 Including a beverage center in the kitchen, or close by, has become an increasingly popular solution as the kitchen cemented its role as a formal and informal gathering space. For those who entertain frequently, the benefits of the dedicated refrigeration for beverages have made this solution a must-have for their kitchen design. It's a great tool for spreading out the traffic flow, allowing the host to finish up any preparations in the kitchen. It also takes some pressure off the main refrigerator, leaving more room for food and serving as beverage center is the go-to place for drinks.
There are so many options for beverage centers available, and the right one for you depends on how you plan to use it.  Whether you need a beverage refrigerator, beverage station or an in-home bar, depends on your lifestyle and how often you entertain. If your primary goal in adding beverage station is to allow your guests to help themselves to drinks, keep in mind that a sink really isn't a necessity, which will save on plumbing costs.
Two elements of a dedicated beverage area that can be overlooked are adequate lighting and the inclusion of shallow drawers for things like coasters and bar utensils. Both are important for the area to serve its purpose effectively.
If you are looking for ways to make your kitchen more functional or contemplating more extensive changes, you can set up a time with a Normandy Designer to talk about the possibilities. You can also learn more about additions, kitchens or other remodeling projects at an upcoming workshop. Check out the photo gallery or follow Normandy Remodeling on Facebook and Instagram for even more home tips and inspiration.