Incorporating A Bar On The First Floor Of Your Home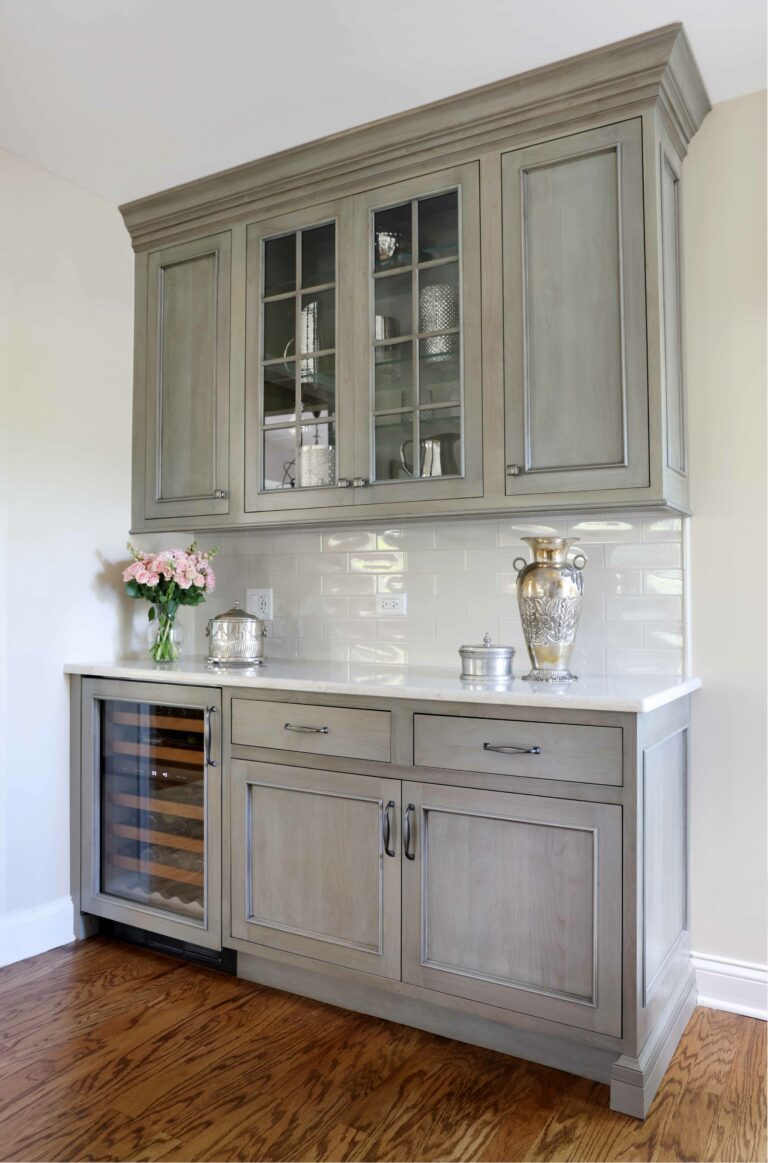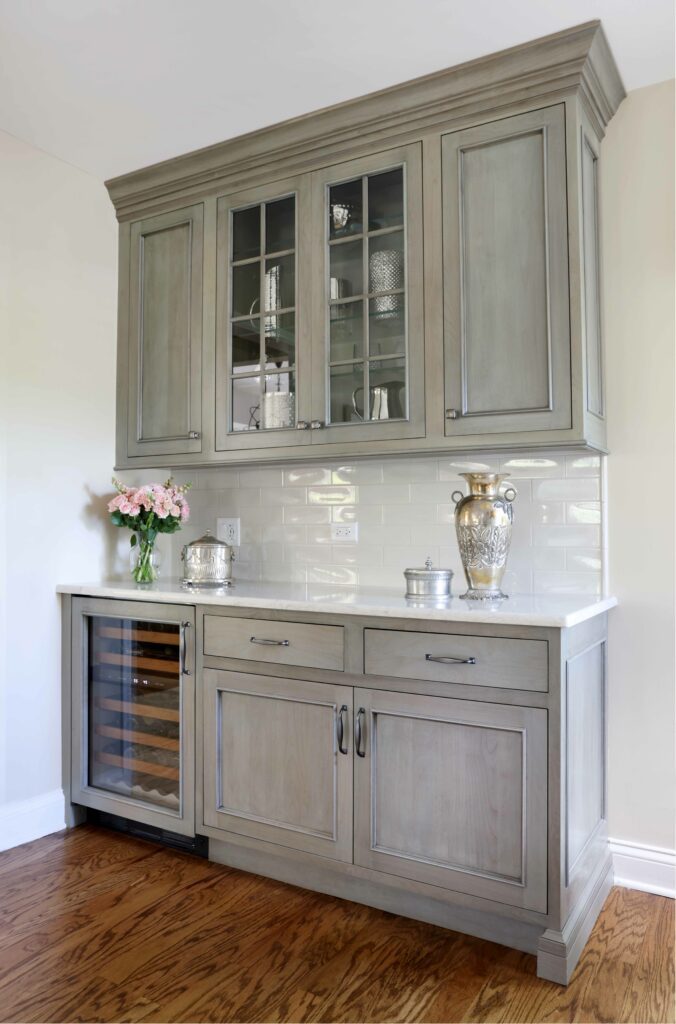 "Typically when people are thinking about incorporating a bar or beverage center on the main level of their home it's because they entertain frequently," says Normandy Designer Leslie Molloy, CKD.  "While it's also convenient to use the bar as a serving/buffet area if needed for gatherings, the ideal function of the bar is to create a space for guest overflow.
It's nice to have an area for people to congregate beside the kitchen, that way the host can finish up preparations without working around everyone.  However, if you are using it primarily as a serving area I would suggest you consider a dry bar, because including a sink will take up serving space."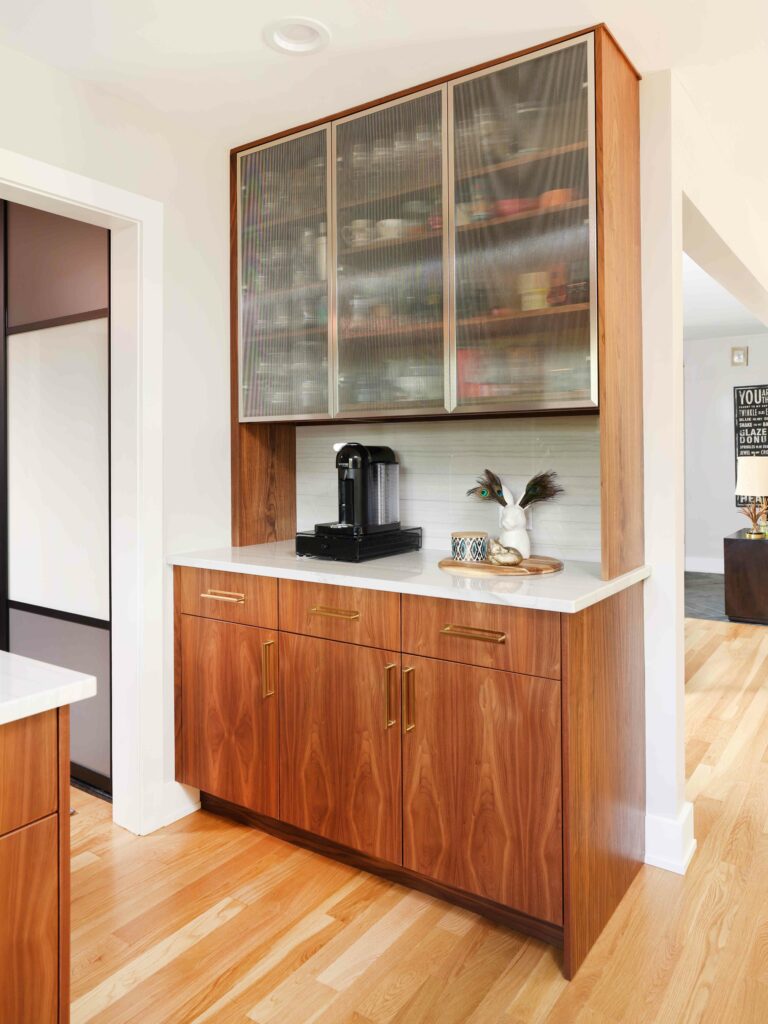 "Since the bar is something that will be quite visible, I recommend designing it to complement the adjacent room styles," commented Leslie.
"If you're not a fan of incorporating a bar because it's too visible for your liking, maybe a butler pantry is something that fits your needs more.  It still serves as a storage area and space to prepare small appetizers, but is typically hidden from sight."
"Before including a bar, butler pantry, or buffet counter into a room you really need to decide the purpose you need it to serve," says Leslie.  "Once that is decided, personal preference and the current layout of your home come into play."
If you love to host frequent get-togethers, consider adding a bar or beverage center to your first floor remodel – it may just make your life easier. If you are looking to remodel your bathroom, or kitchen or contemplating more extensive changes to your home, you can set up a time with Leslie to talk about the possibilities. You can also learn more about additions, kitchens, or other remodeling projects at an upcoming workshop. Check out the photo gallery or follow Normandy Remodeling on Facebook and Instagram for even more home tips and inspiration.