An Elegant Wilmette Kitchen Update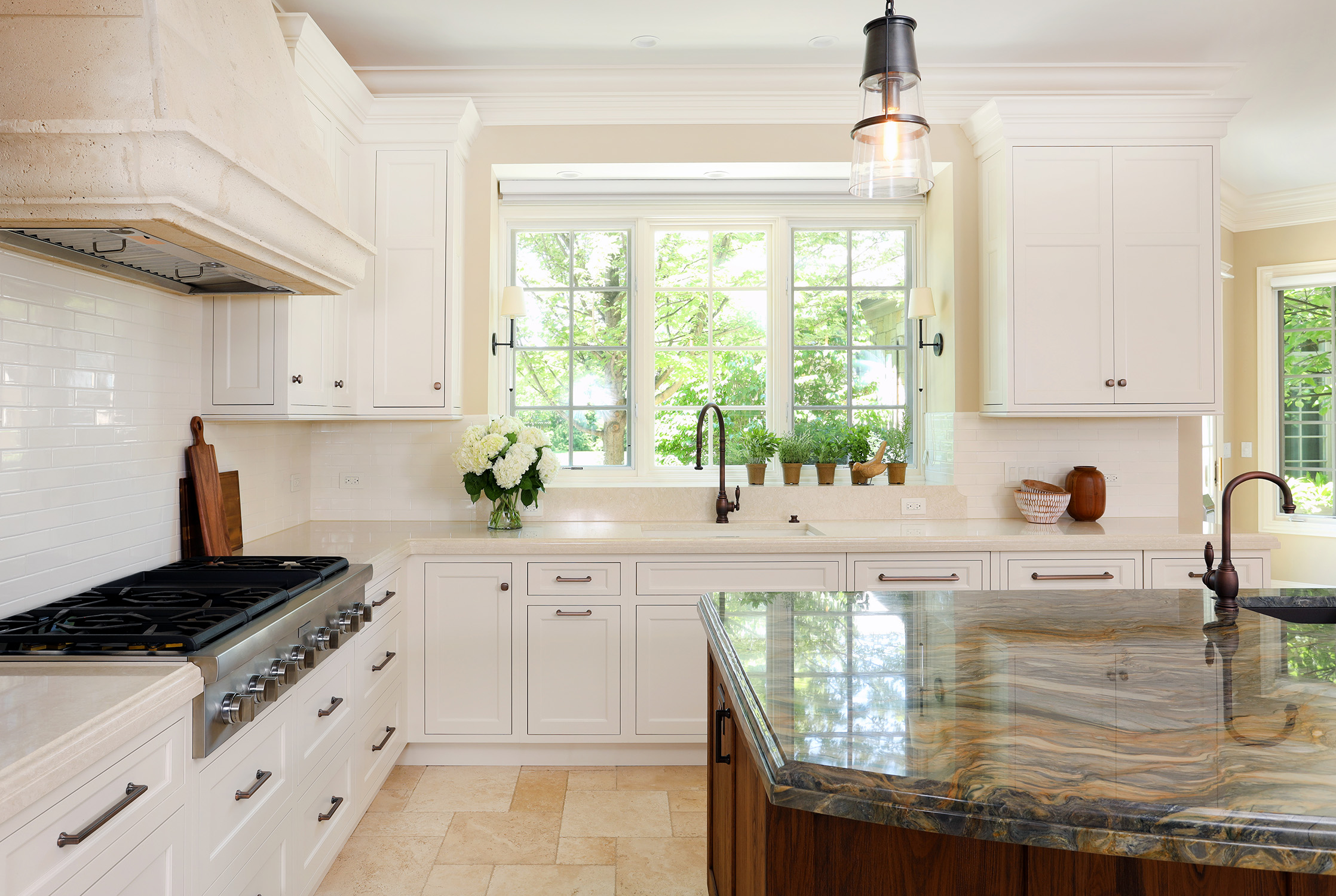 A Wilmette family was ready to refresh their large kitchen. While the layout worked for them, the dark cabinets were dated and showing wear and tear. Normandy Designer Liz Reifschneider updated every surface using beautiful materials that complement the rest of the house while giving the kitchen a forward feeling. The result is a true dream kitchen that wows without feeling stuffy.
Liz created a rarity in the world of light-filled, light kitchens. Instead of a cool-toned white, she warmed things up with painted wood cabinets in cream complemented by a wire-brushed stained island in a darker stain. Substantial hardware stands up to both finishes.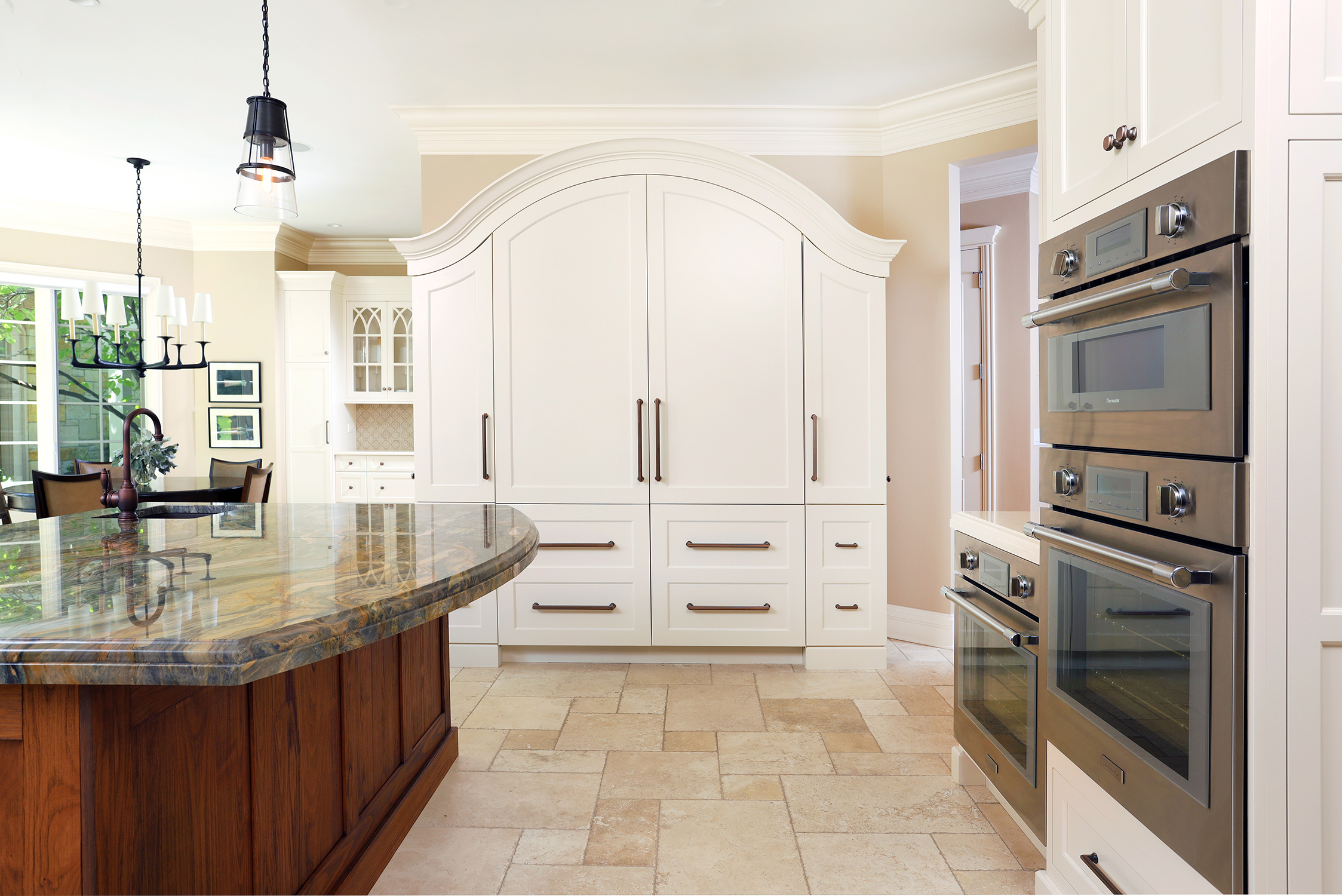 The kitchen has a very soothing atmosphere. This is created in part by the creamy tones of the ceramic tile backsplash and flooring, painted cabinets and gorgeous stone hood over the range. "Layering materials in similar shades is a timeless way to add character to a kitchen," says Liz.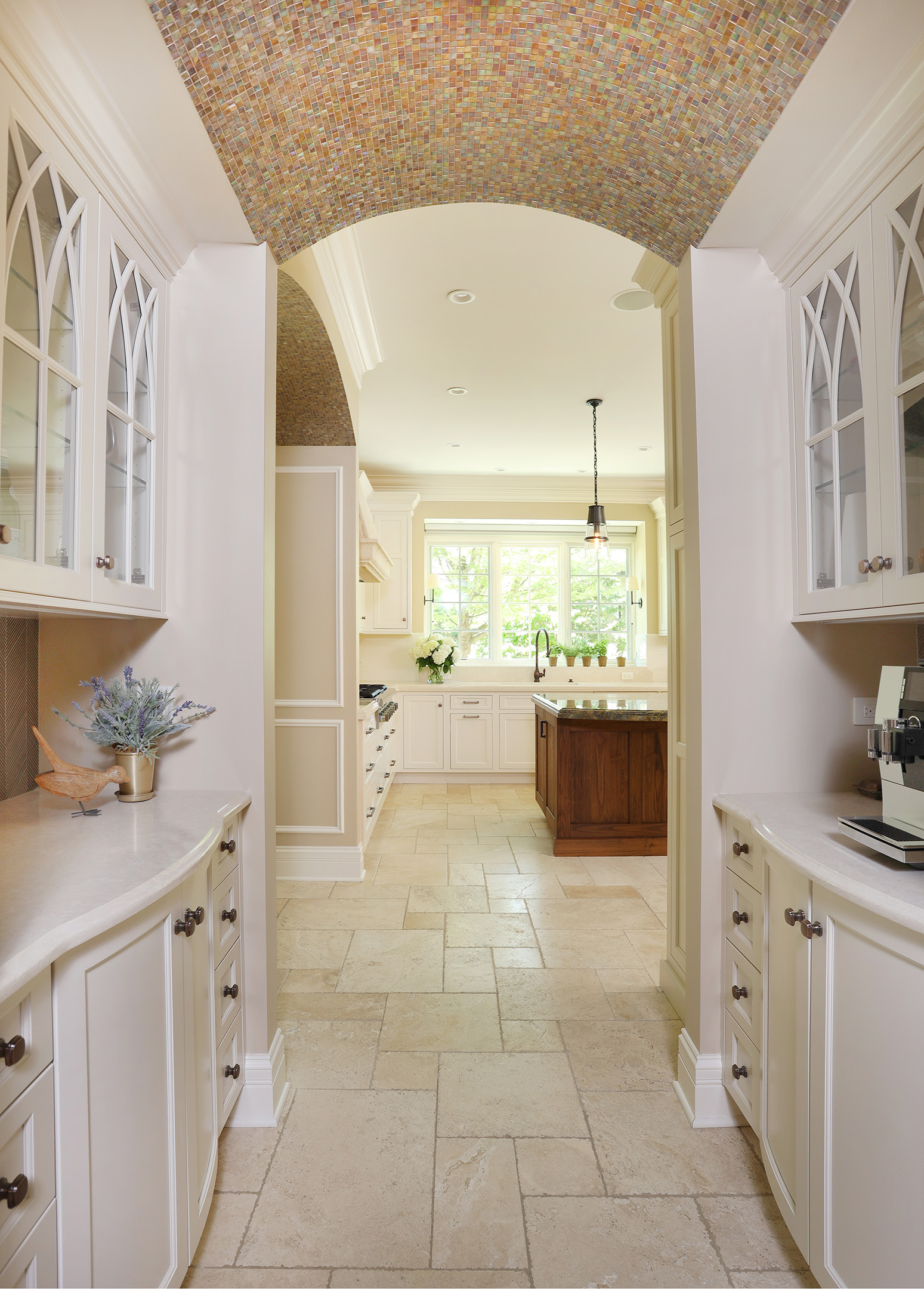 The peaceful vibe is also due to something you might not notice at first, but will fall in love with as soon as you do. Liz wove curved shapes throughout the kitchen, butler's pantry and breakfast area.
The butler's pantry actually has curved cabinets that mimic the curve of the arched ceiling. The effect is heightened both by the countertop edge and the arches in the glass-front cabinets. Those same cabinets are also seen in the breakfast area.
The refrigerator armoire is another graceful use of curves and arches. It also holds a secret cabinet on both sides.
Liz is known for skillfully layering lighting in kitchens and this one is no exception. A six-arm chandelier in the eat-in area, a pair of pendants over the island, and sconces over the sink combine with natural light from the room's large windows.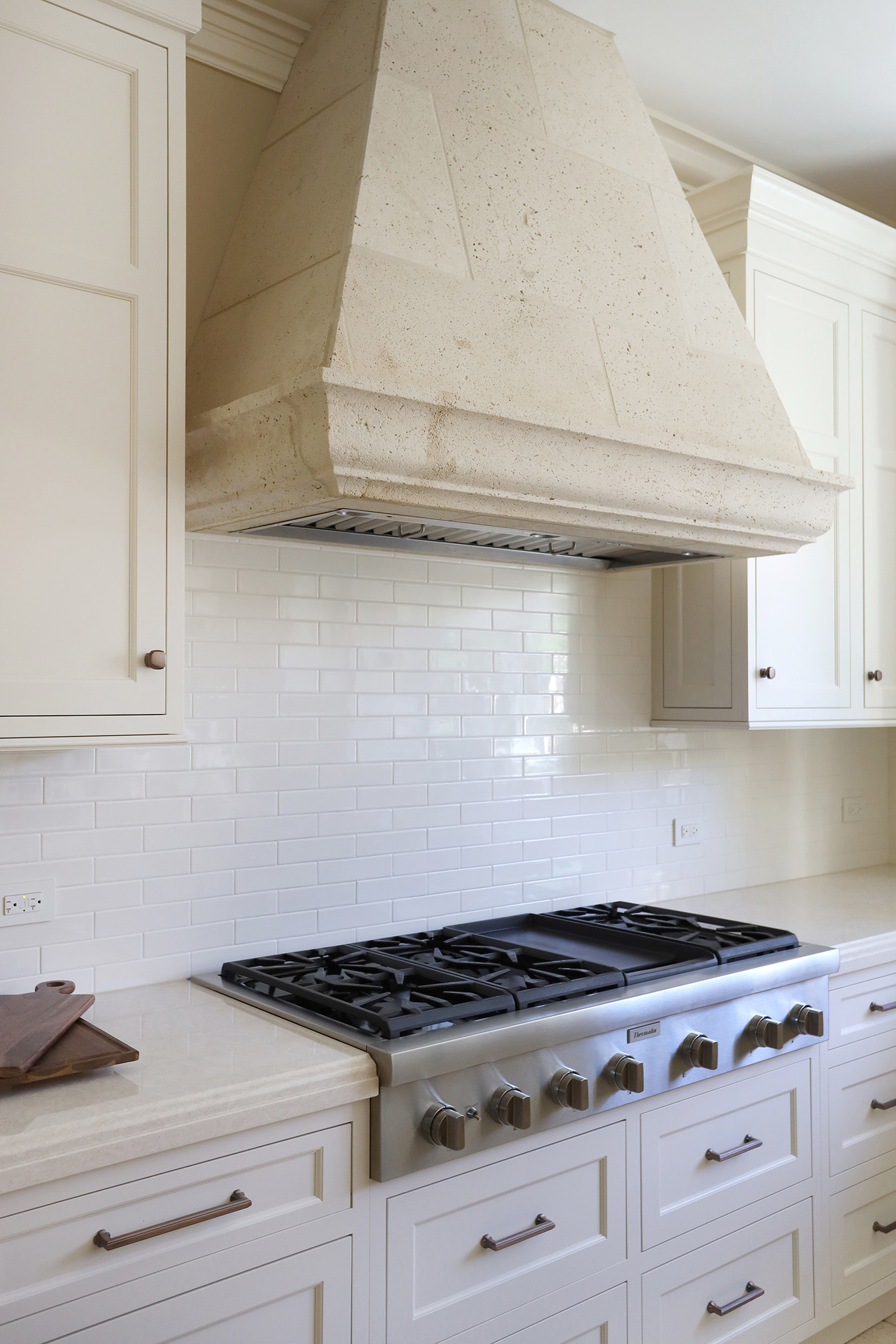 "On a sunny morning, they might not need to turn on any lights, but when it's darker they have lots of options to create a warm glow," says Liz.
Behind all the beauty is a serious kitchen where the family can prepare some incredible meals. Triple ovens, a seven burner gas range, and two sinks make cooking a breeze. "It's a kitchen that complements the rest of their home and should be a pleasure to spend time in for family meals, homework and more," says Liz.
If your kitchen is in need of an update or an overhaul, why not set up time to talk to Liz about the possibilities. You can also find inspiration in the Normandy Remodeling photo galleries. Follow along with us on Instagram, Facebook and Pinterest for more ideas, tips and projects.