A Fresh Arlington Heights Bathroom Remodel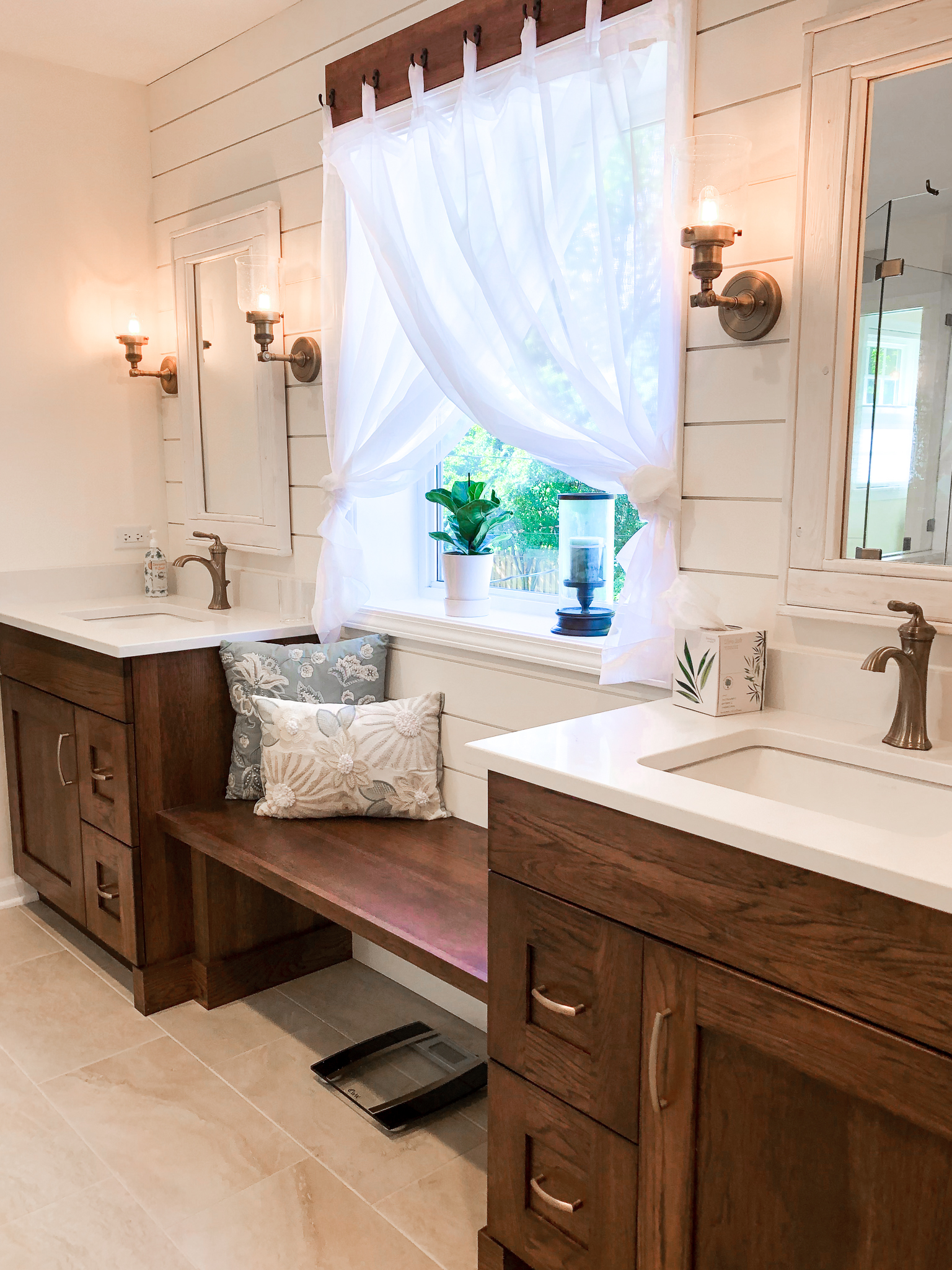 An Arlington Heights couple brought up several children in their family home. After putting each of them through college, it was finally time for this hardworking couple to redo their primary bathroom. With a space-wasting layout, a cramped, dark shower and closet space that needed updating, there was nothing but opportunity for Normandy Designer Abby Osborn and Normandy Design Manager Leslie Molloy, CKBD. "Nothing stayed in the same spot and we were able to create some great spaces for each of them," says Abby.
When the layout is being completely overhauled, designers like to give several design options. "Leslie and I worked up four design options. From there, we took the best elements of two designs and merged them into the final layout, which is what we brought to life," says Abby.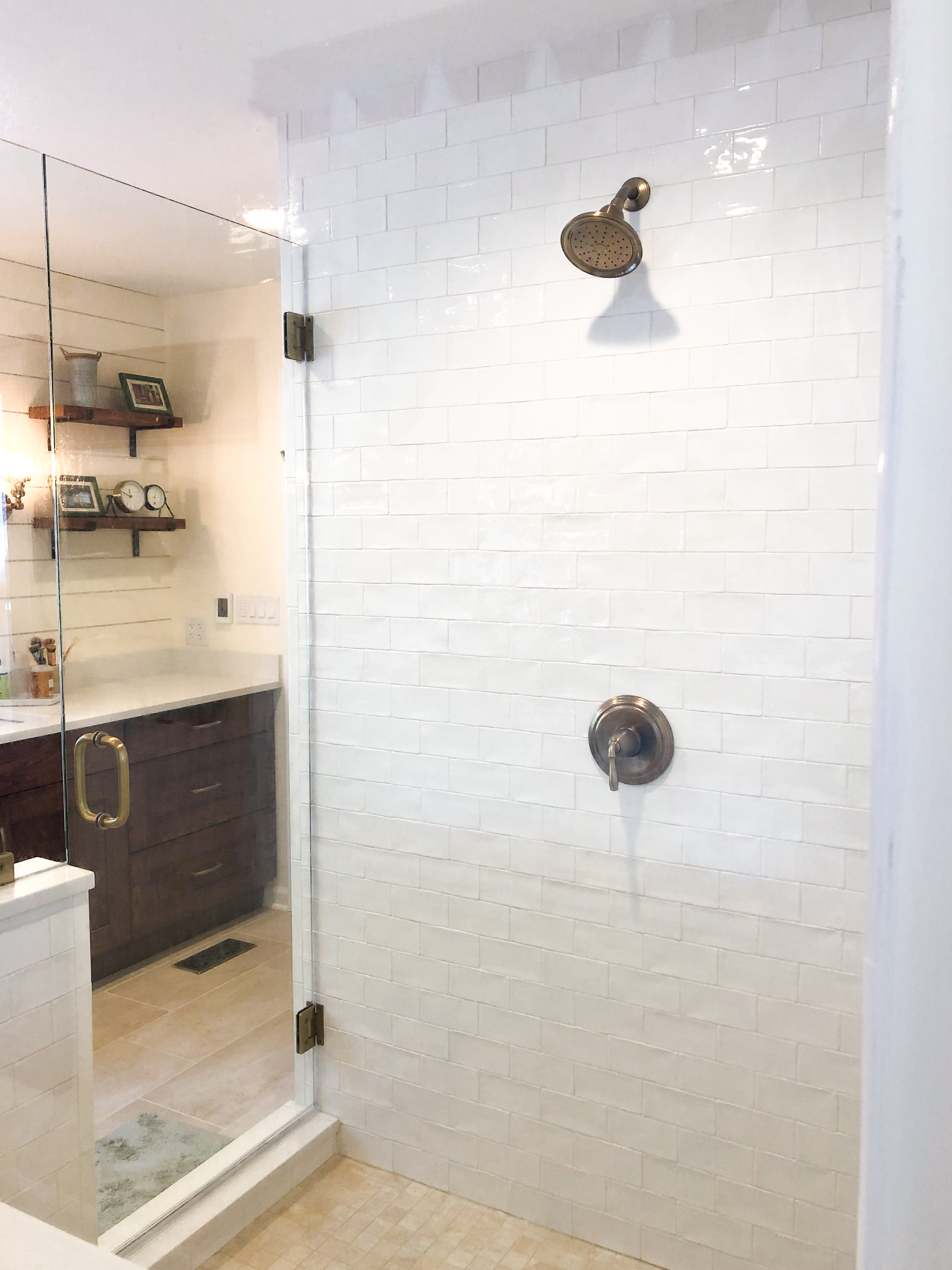 While working through many design options can make the process a little bit longer, it makes the end result better.
Once the layout was decided on, choosing materials went smoothly. "She knew she wanted a farmhouse feeling for the room. She and I collaborated on some shared Pinterest boards. The shiplap walls, wood cabinets and porcelain tile are beautiful," says Abby.
The couple have different work schedules. He occasionally rises, packs a bag and heads out for business travel before she  is up and about. "The vanity wall is long with a beautiful window in the center. We separated the vanities and put a charming bench in-between. This gives him a place to pack a bag and either of them a spot to sit."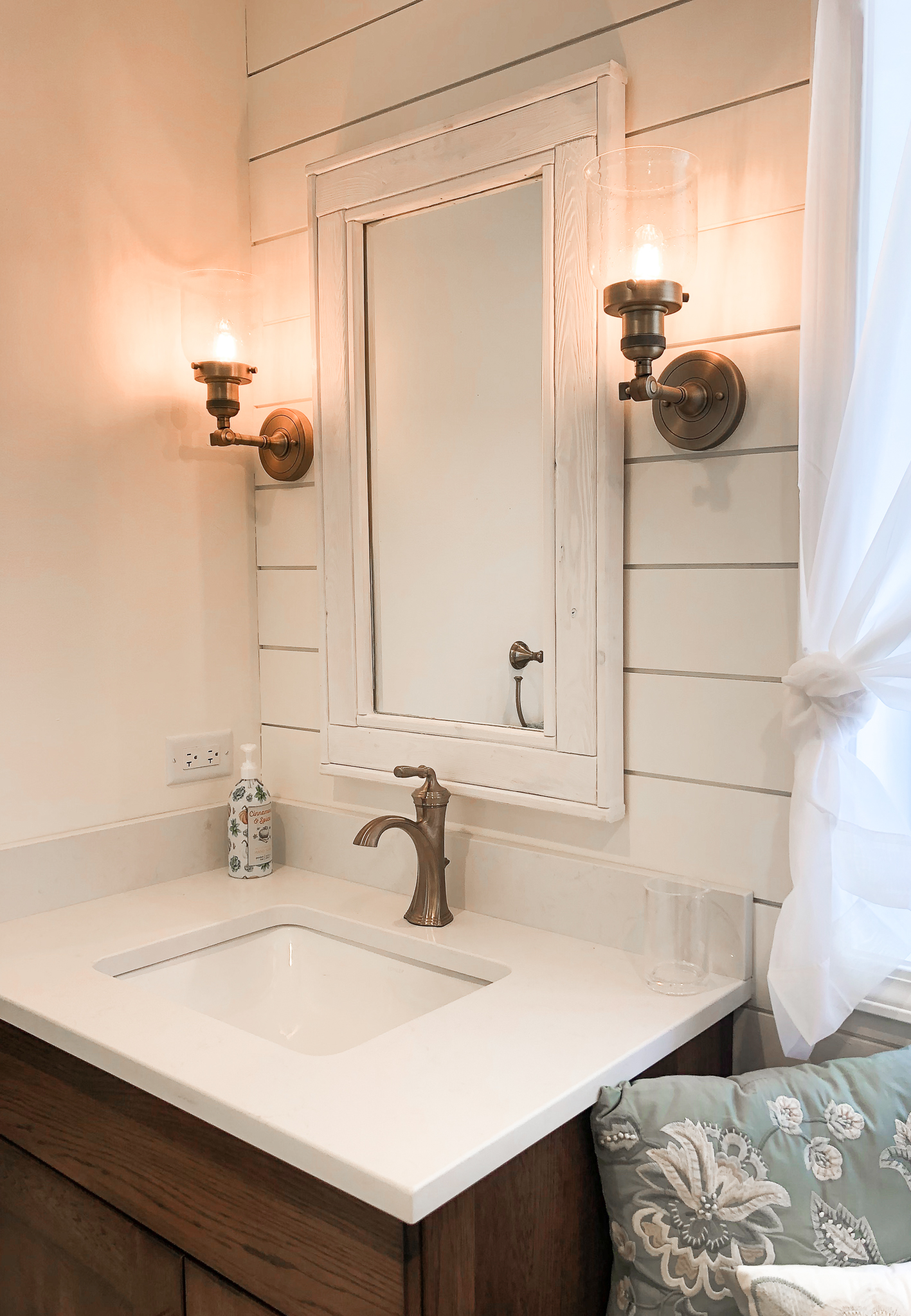 She now has a larger portion of the closet and the shower of her dreams. "The shower is a tremendous improvement," says Abby. She adds, "Before it was like climbing into a dark hole to wash up. Now it's open and bright, with beautiful natural light streaming in during the day and a luxurious bench."
The new design has lots more storage. There is a sizable new linen closet in what was poorly used space behind the toilet room. The vanity cabinets offer drawers and cabinets to keep everything organized. Even the shower niche for storing shampoo bottles helps. "The storage makes sense now," says Abby.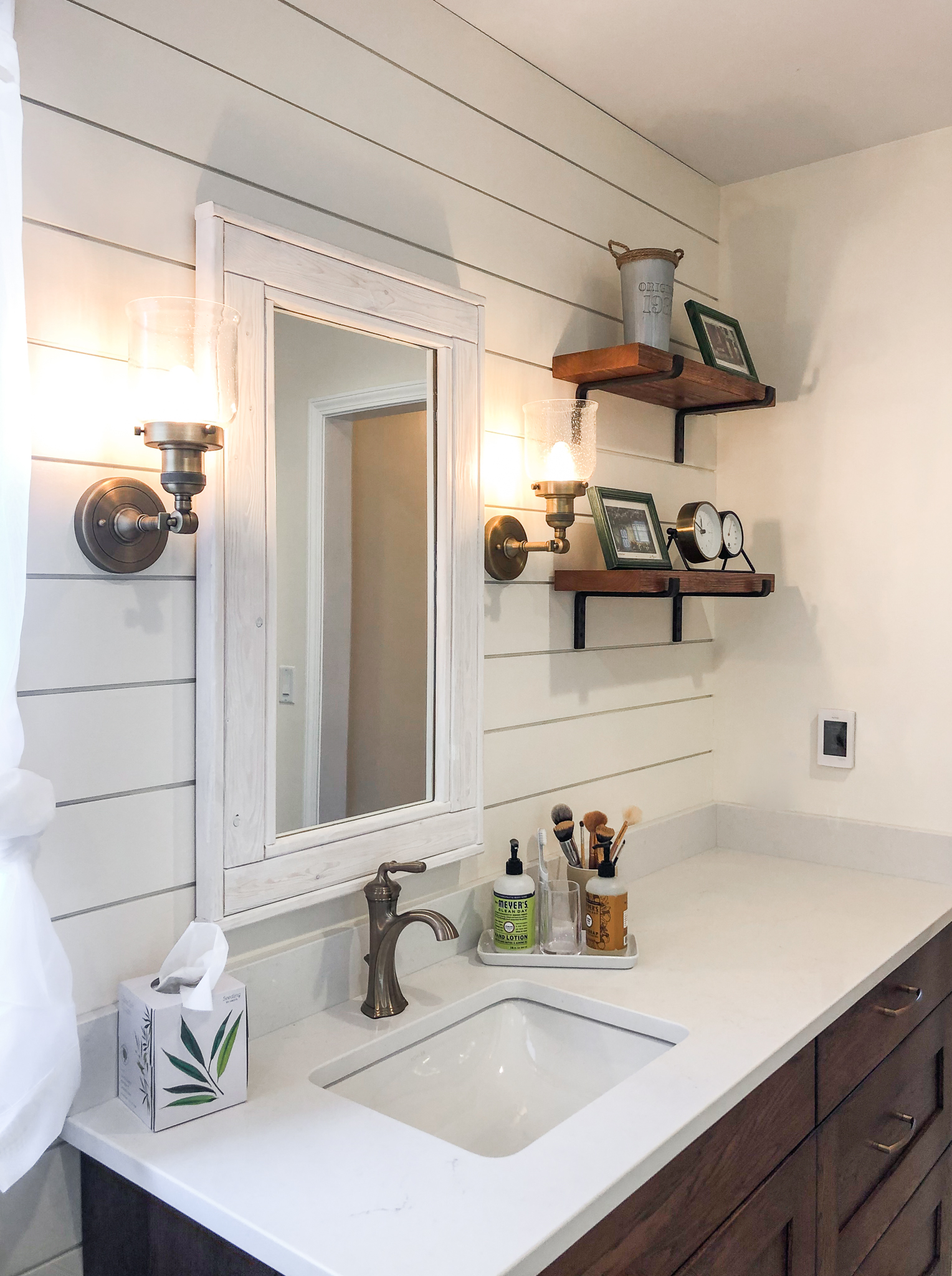 "This new bathroom improves their lives tremendously," says Abby, adding, "It's wonderful that such nice people finally have the bathroom they've always wanted.
Perhaps your primary bathroom has the opportunity to be everything you've always wanted it to be. If you're thinking of a bathroom remodel, why not schedule time to talk with Abby about the possibilities? While you are gathering ideas, be sure to check out the Normandy Remodeling photo galleries. We share inspiration, tips and favorite projects on Instagram, Facebook and Pinterest. You are always invited to follow along.