How to Up Your Bathroom Storage Game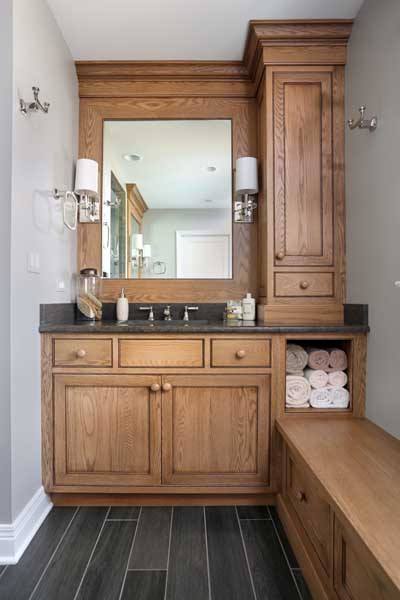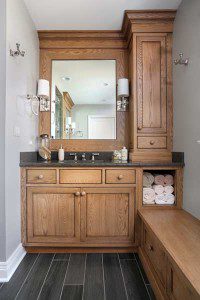 Bathrooms are famous for collecting clutter. But to be fair, it's not really your fault and it's not because you're a messy person. Most bathroom storage consists of a large open space under the sink, which doesn't work very well for storing small, and often oddly shaped items like perfume bottles, hairdryers, and medicines. Add the desire to keep frequently used items out in the open (think toothbrushes) and you'll find a cluttered bathroom countertop in almost any home in America.
A bathroom remodel gives you an opportunity to really stop and think about what you use and how you use it and create a setup that will have a place for everything. We talked with Normandy Designer Liz Reifschneider about some of her tips for smart bathroom storage, and some of these ideas make such perfect sense, you'll wonder why they aren't a part of every single bathroom.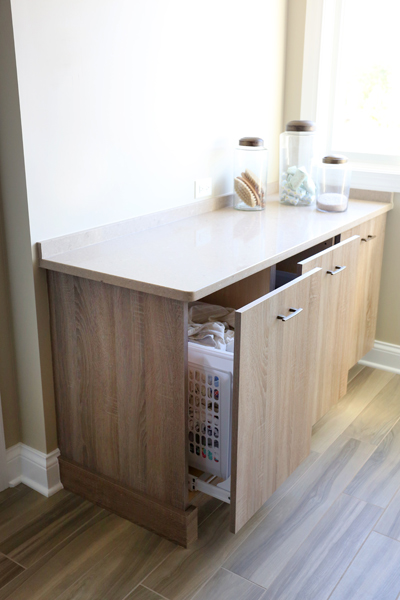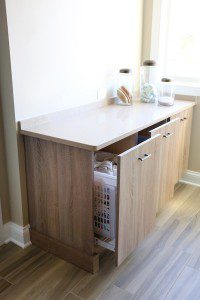 Drawers, Not Doors – "Most bathroom vanities you see are basically just open cabinets with one or two large doors," says Liz. "While you can't get away from that entirely because of the plumbing under the sink, you may be able to find a space for a few drawers, which allows for easier access to everything ."
Add Dividers –Imagine… all of your hair styling tools and cosmetics organized and within reach. It can be done! Just take it a step further with drawer dividers and compartmentalized storage. BUT… while we are giving you the green light, it's important to do your homework first.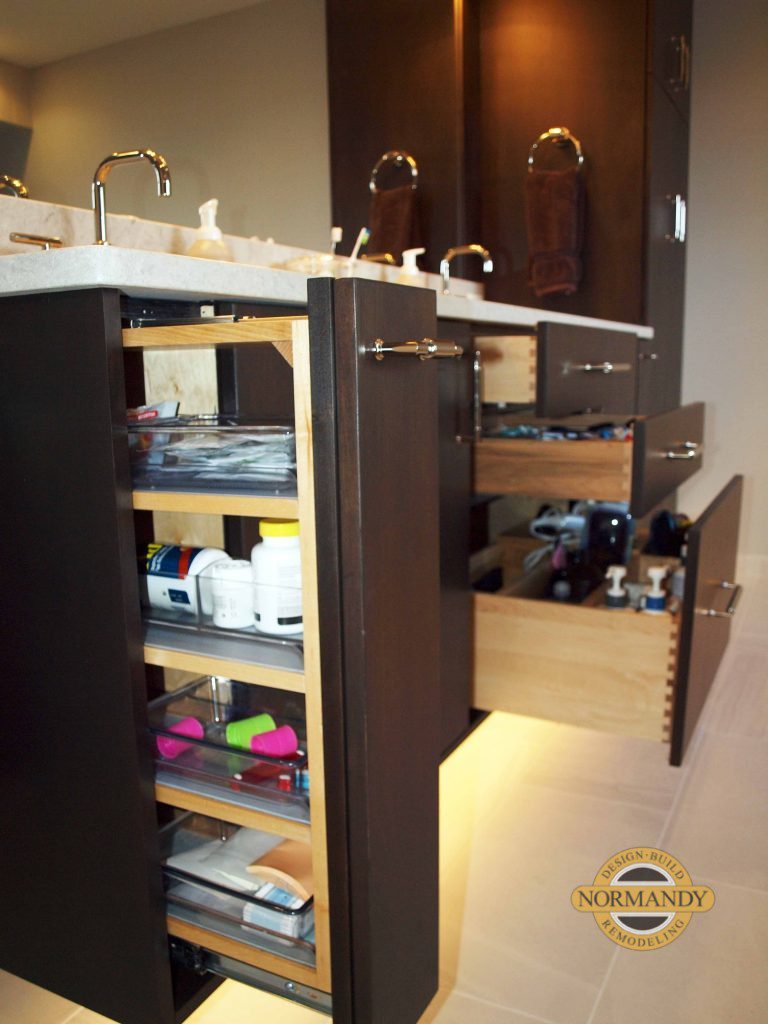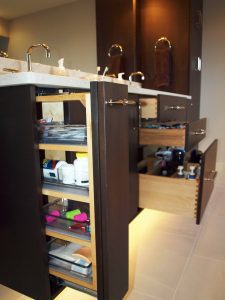 " Make sure to plan for adjustable dividers so you can have flexibility when placing your smaller items," added Liz. "It's nice to have everything in its place."
Insert Pull Outs – Who says pull-out spice racks are just for the kitchen? They work just as well for bathrooms — especially for smaller items like medicine bottles, deodorants, and nail polish. Pull-out hampers are also a good idea.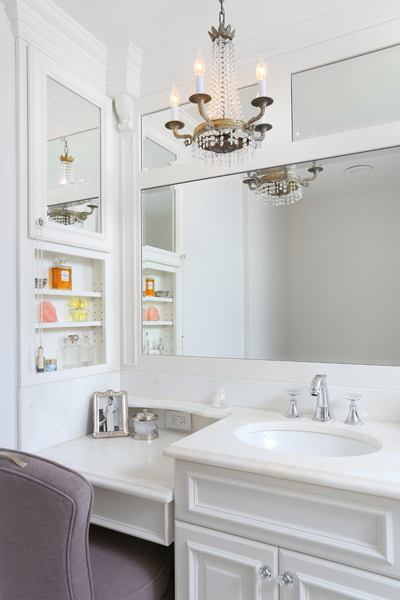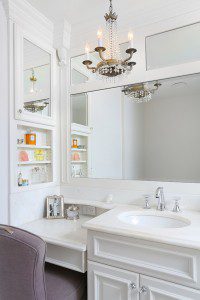 Tuck Away Trash – While all bathrooms need a garbage can, it doesn't need to be this unsightly thing. Instead, you can sometimes install a small one to the back of the cabinet.
You Can Hang– Hang up some shelving. From a practical standpoint, it's great for storing linens. But, it can also provide a way to display decorative items without looking cluttered.
Set up a time to talk with Liz about getting your master bathroom in order. Or, visit the Normandy photo gallery for photos of other remodeled bathrooms to spark your inspiration. You can also follow Normandy Remodeling on Facebook, Twitter, and Instagram for more trends and insights.