Chicago Family Can't Believe It's The Same House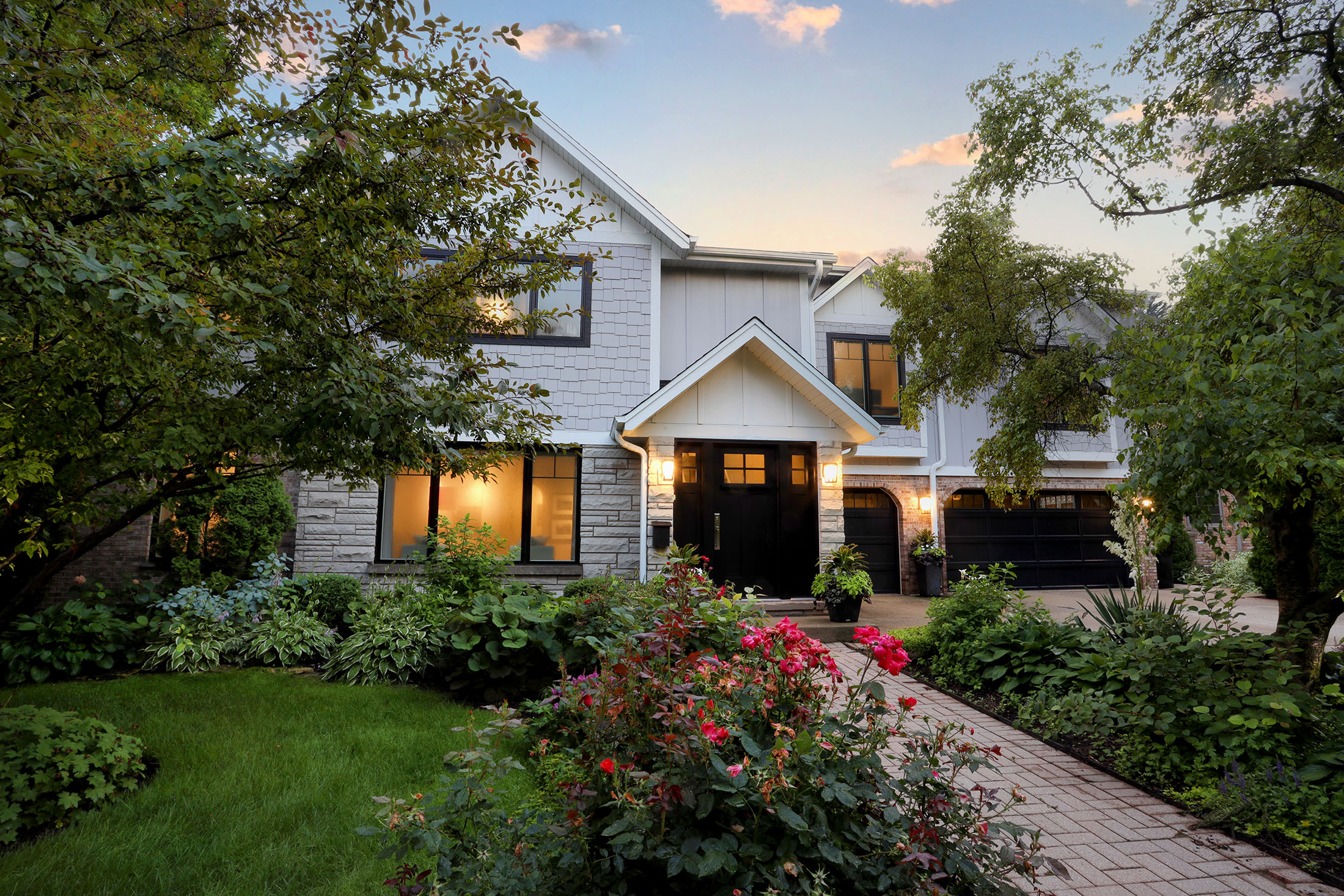 Anyone who has ever moved into a home with plans to remodel will appreciate this incredible transformation. This Chicago family always planned to overhaul the 1980s era décor. The shades of pink that covered the exterior, cabinets and countertops were not their style. Nor did they complement their extraordinary collection of photographs, paintings and sculpture. So much needed to change that it was overwhelming, and in the busyness of life, their long-planned renovation stayed on the back burner.
Then a bit of magic happened. They finally called Normandy Designer Kathryn O'Donovan,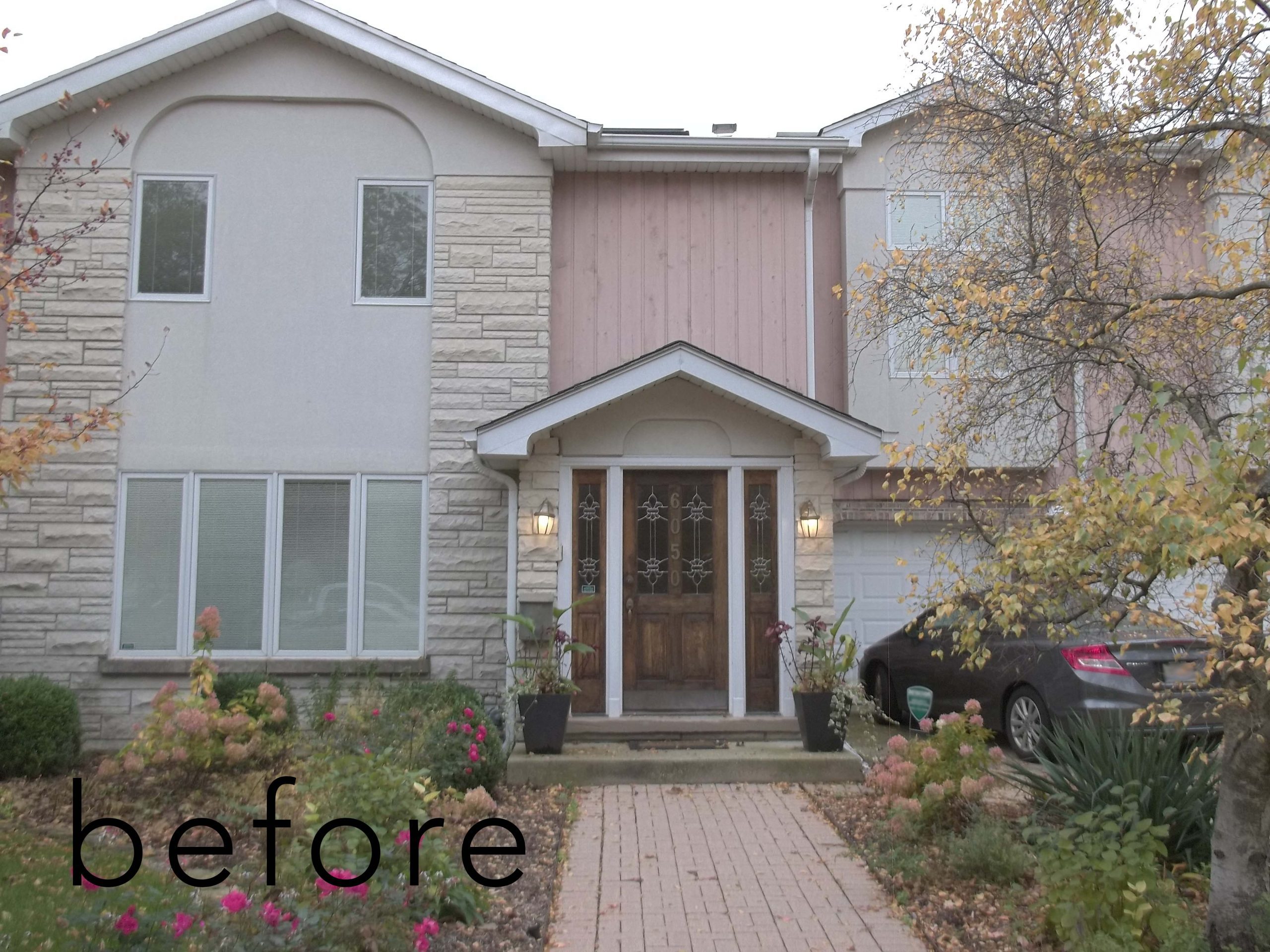 just as their best friends in the neighborhood had been telling them to do for years. "We walked the house inside and out and talked about all the projects they wanted to do and the aesthetic they wanted the home to have when finished," Kathryn says. "We decided on clean lines and a mix of modern and transitional elements. There isn't a room we didn't touch and all the work was done at once, giving it a beautiful, cohesive look and feel."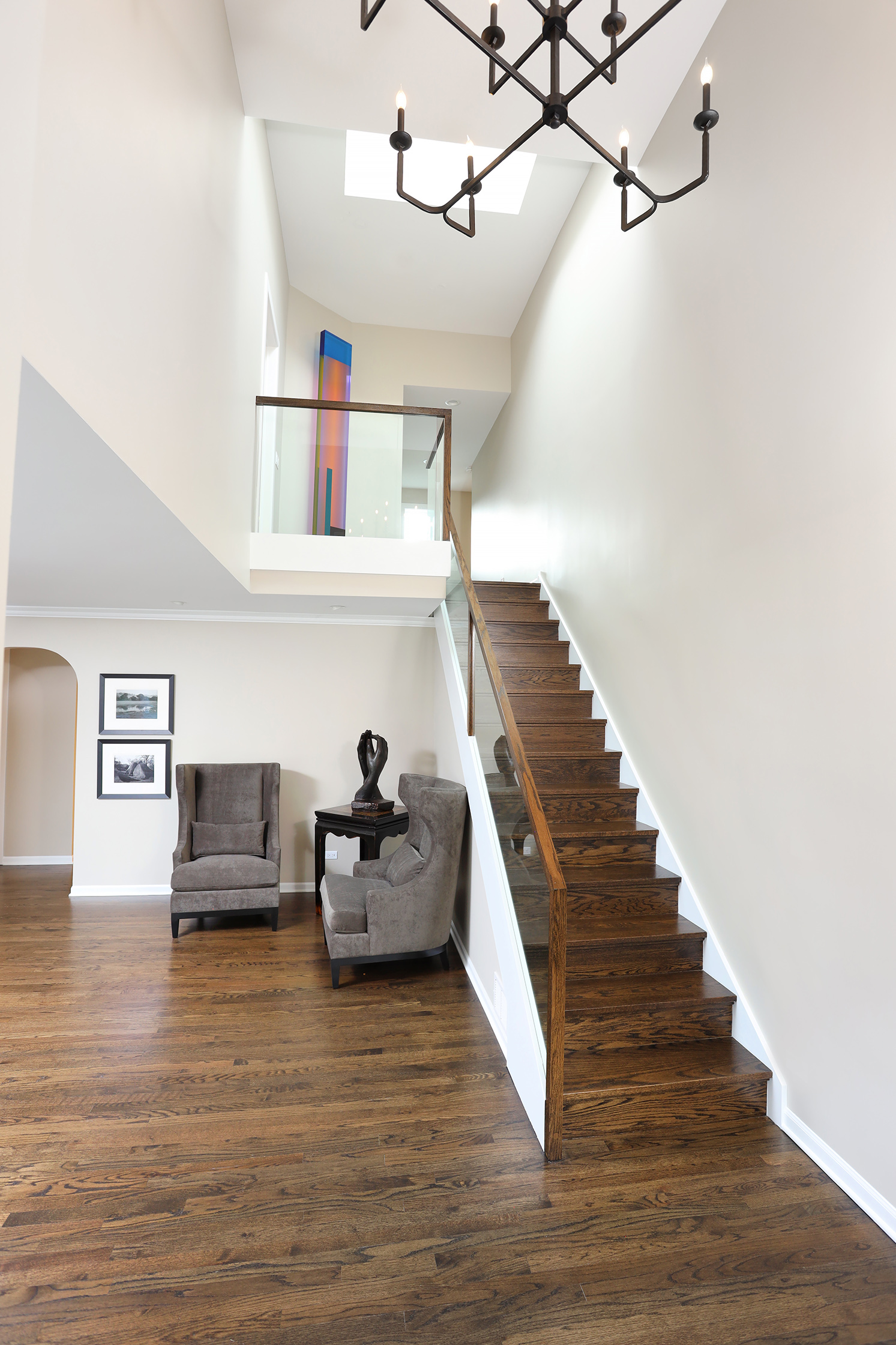 Beyond ridding the house of excess pink and toning down the curves, there were serious layout issues to deal with to bring things up to code. This included the stairs.
Kathryn took a two-story approach to the solution. A walk-in closet that was directly above the underwhelming foyer was removed, creating a two story entryway with a grand staircase. The drama is heightened by a raised ceiling, specially designed to show off a custom 9'5" art piece. "It had been hidden away in the family room. Now it has a place of honor," says Kathryn.
The closet wasn't truly lost, just reimagined to be more efficient. It also made it possible to create a large primary bathroom.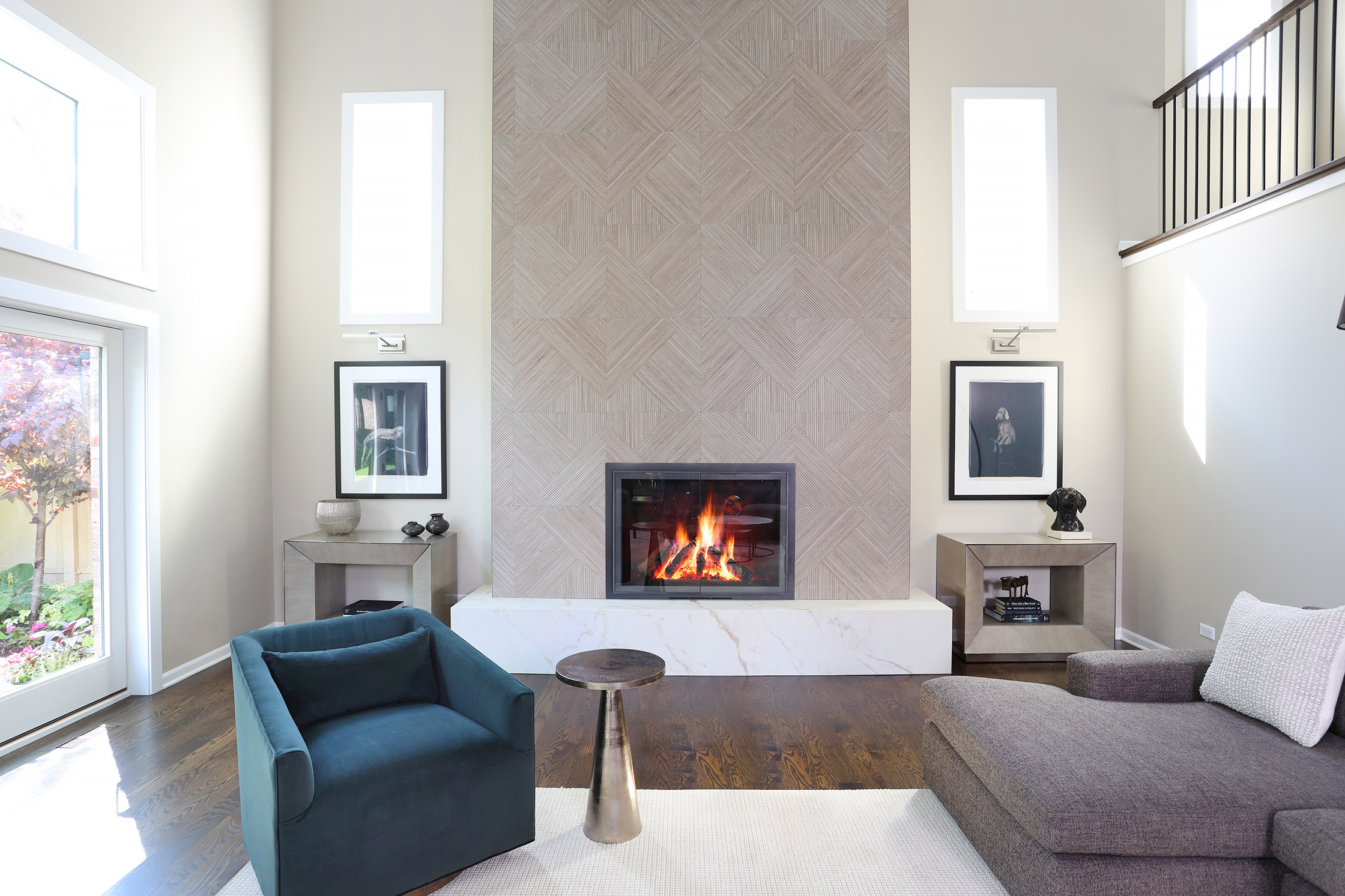 The fireplace is another spot that wasn't up to code before, but is now a favorite place to gather in the home. "We installed the tile in a pattern over the course of several days. The family uses the fireplace all the time now after 20 years of never turning it on following an inspector's warning not to," explains Kathryn.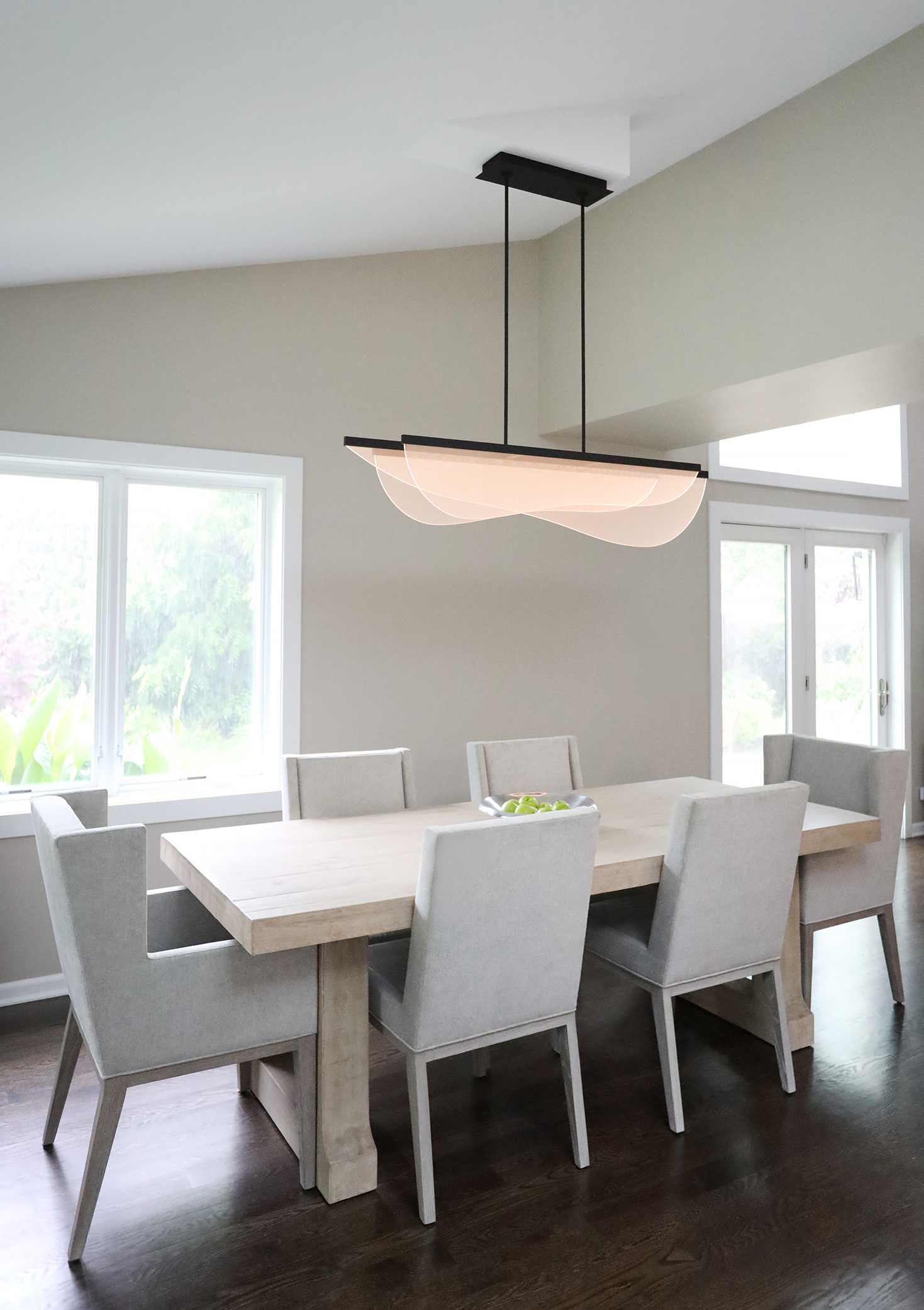 "The other rooms retained their layouts. We transformed them with new fixtures and finishes," says Kathryn. She names the ethereal light fixture over the dining table and the floating sink with textured tile in a first floor hall bath as favorites.
With a fresh new look inside, it made sense to revive the exterior of the home too. Out went the pink siding and low-pitched dormers. Normandy Design Director Troy Pavelka worked with Kathryn to reconfigure the windows and raise the pitch of the dormers. It's all topped off by new siding in two colors, white and gray. "Troy's vision is a bit grander, befitting the beauty and artwork inside," says Kathryn.
Whether you've been waiting to remodel for 20 months or 20 years, it's always possible to create an incredible home for you and your family. If you are tired of living with a previous owner's vision, set up time to talk to Kathryn about truly making your home your own. Find more inspiration in the Normandy Remodeling photo galleries. We share ideas and projects on Instagram, Facebook and Pinterest. You're invited to follow along with us as a part of our design loving, creative, social community.