Traditional Hinsdale Kitchen With A Youthful Feel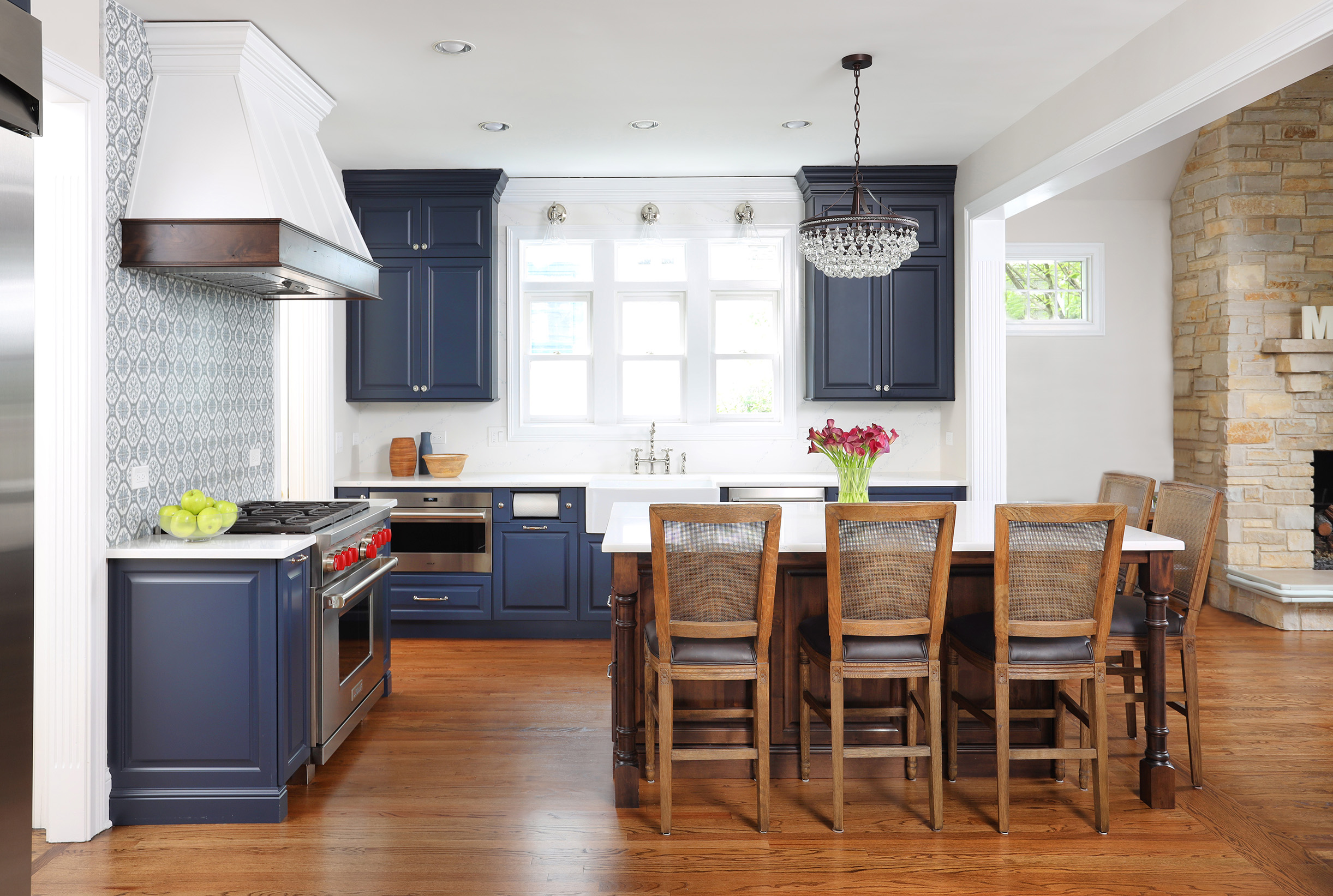 A growing Hinsdale family faced a common problem with their kitchen being completely separate from the family room. That layout is not ideal for anyone and is especially frustrating for parents of young children, who really do need to be able to interact with the children while in the kitchen. With a toddler and a new baby on the way, this couple with a love of color decided it was time to open things up and create a true hub of the home.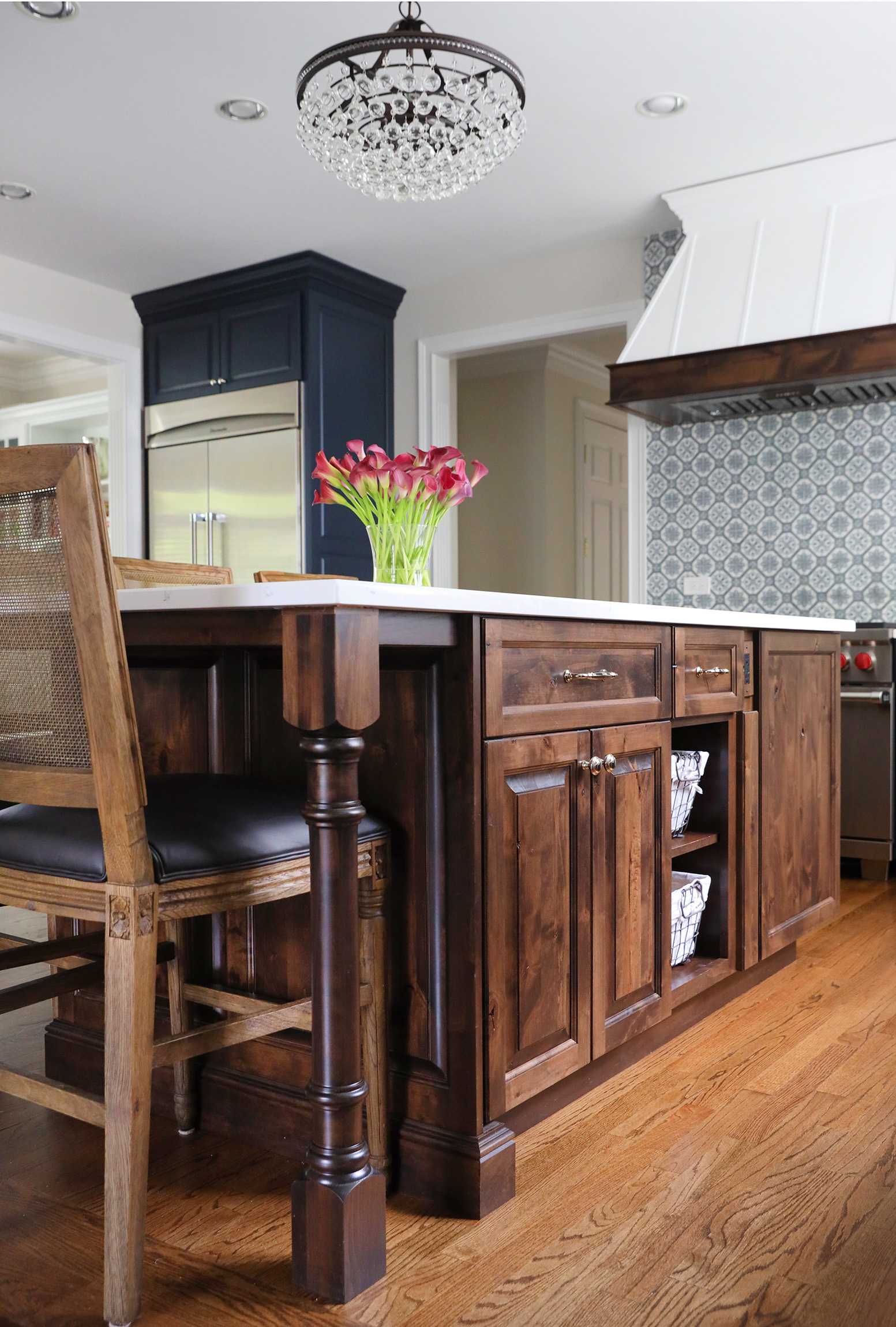 Normandy Designer Laura Barber, AKBD, prioritized the island in the new design. "With seating for five, it's perfect for breakfast, lunch, snacks and eventually homework," says Laura, adding, "How great for the children to be able to grow up learning to cook by being a part of the action in the kitchen, not separated from it."
The family aesthetic is traditional, but youthful. Design-wise, that translates to beautiful blue painted cabinets, crisp white countertops and warm wood on the island. The custom printed marble tile backsplash by Stone Impressions ties it all together and the light fixture over the island adds sparkle and interest to the space.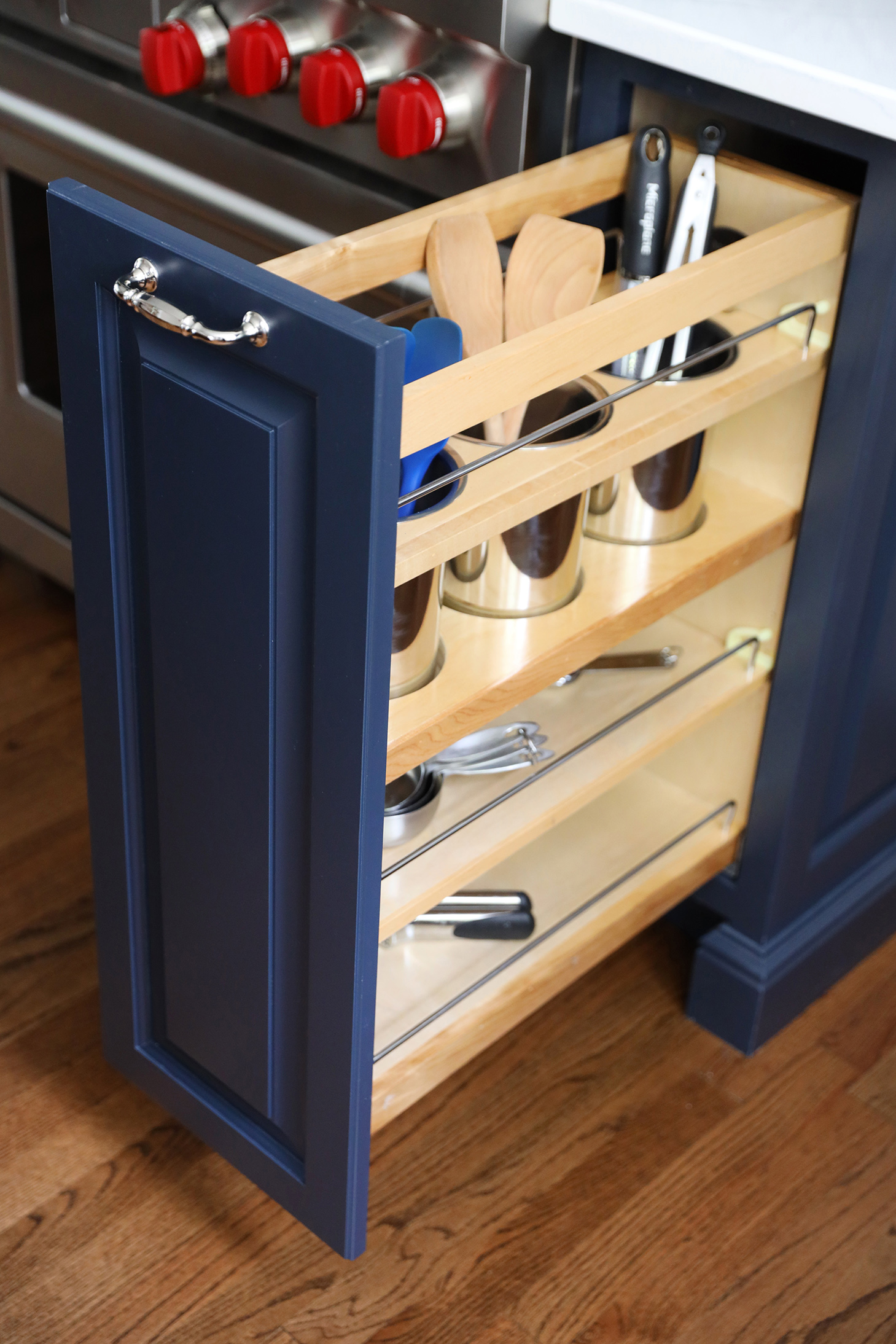 The look of the kitchen is strikingly beautiful, but what you don't see is just as important. Laura created smart storage solutions to replace the cabinets lost when the wall came down. "The homeowners do not like clutter and wanted a place for everything. We put custom utensil holders and spice organizers in the cabinets and popped a paper towel holder  above the trash. Open shelves with baskets in the island give them flexible storage that can change as the family grows," says Laura.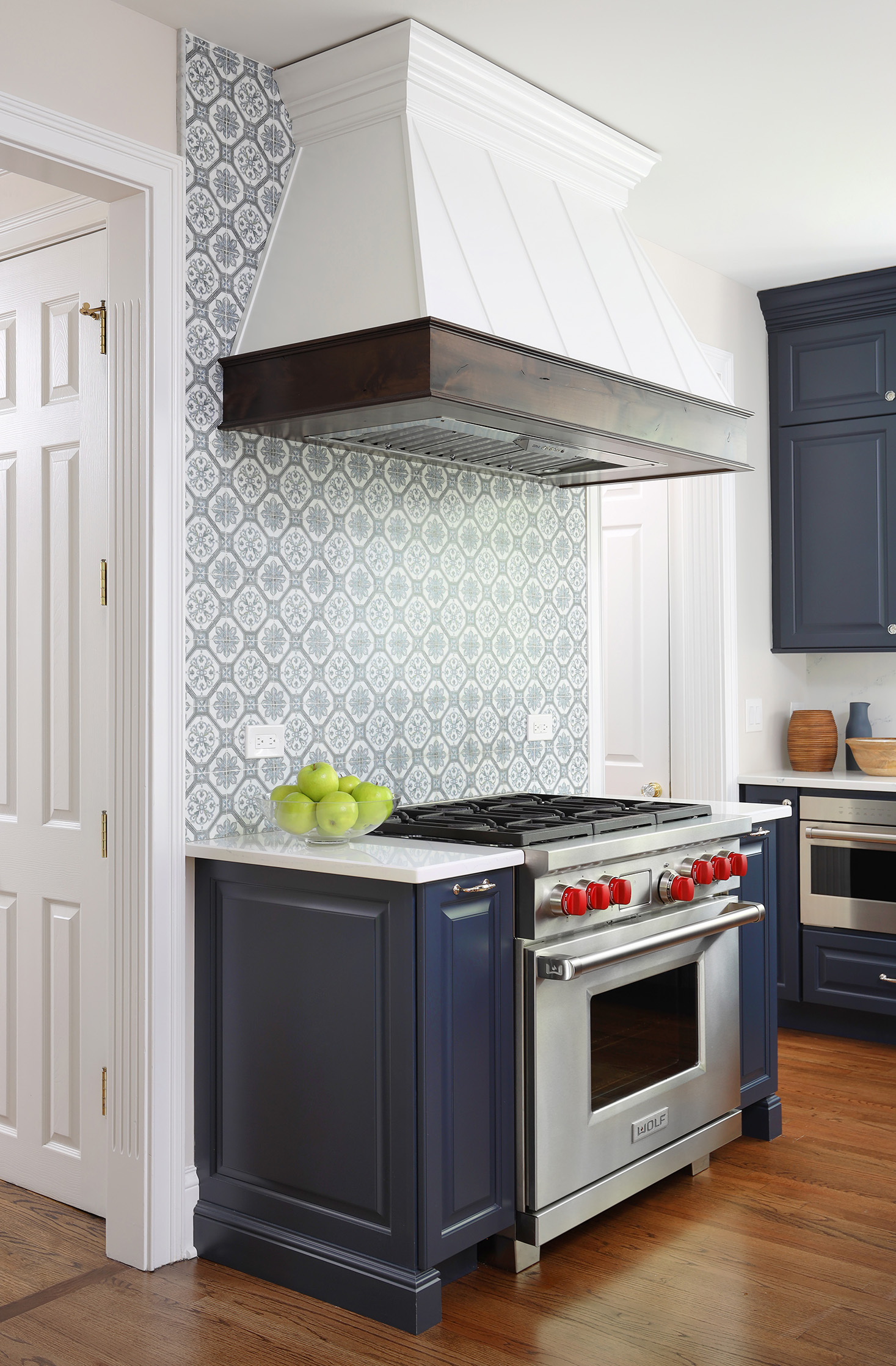 Losing the wall also meant losing the double oven. "The single Wolf range with a custom-built hood is great for daily use and we added a microwave with a convection oven feature for the few times a year they need a second oven," says Laura.
It's a kitchen for making memories as much as for baking cookies, which is exactly what this family needs. If your kitchen isn't working, you can set up a time to talk to Laura about creating a space that's exactly what you need. There's inspiration to be found in the Normandy Remodeling photo galleries. We also share ideas on Instagram, Facebook and Pinterest. You're invited to follow along.