Galley Kitchen Solutions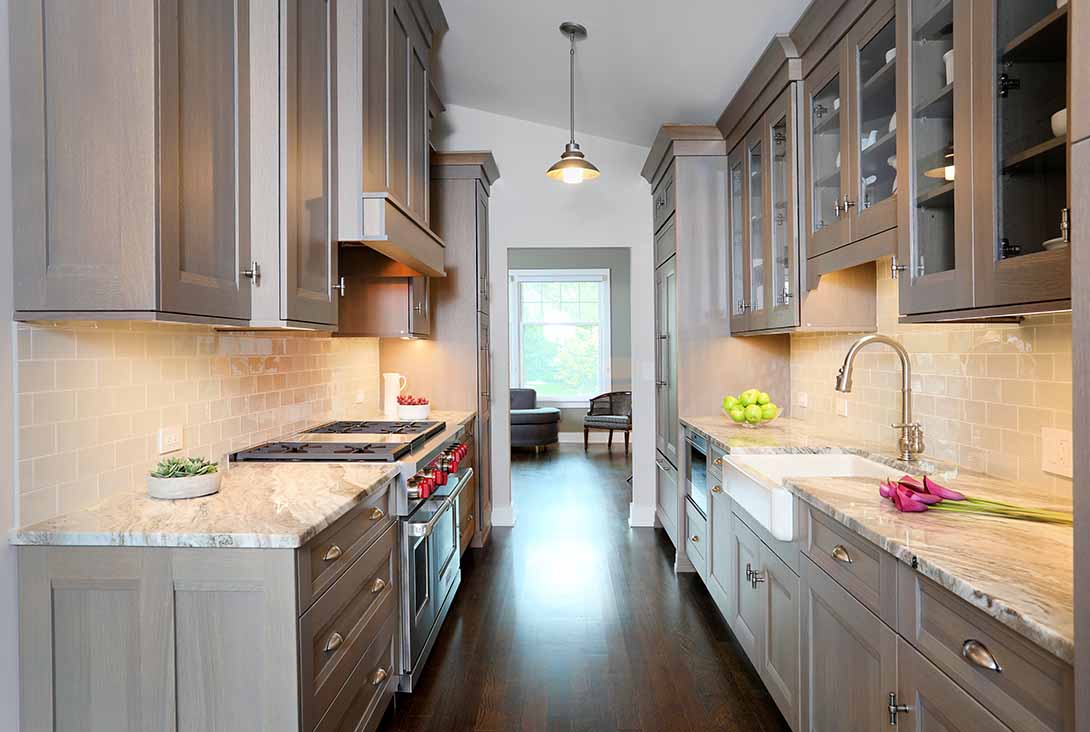 Large, open kitchens with an island may be the darlings of your inspiration boards, but don't discount the die-hard fandom of people who just love their galley kitchens.
"Galley kitchens have a narrow and longer layout with main appliances and countertops directly opposite of one another," describes Normandy Designer Leslie Molloy, CKBD. She adds, "Given their layout, galley kitchens are not ideal for entertainment purposes, which is why open concept kitchen layouts have become so popular among homeowners."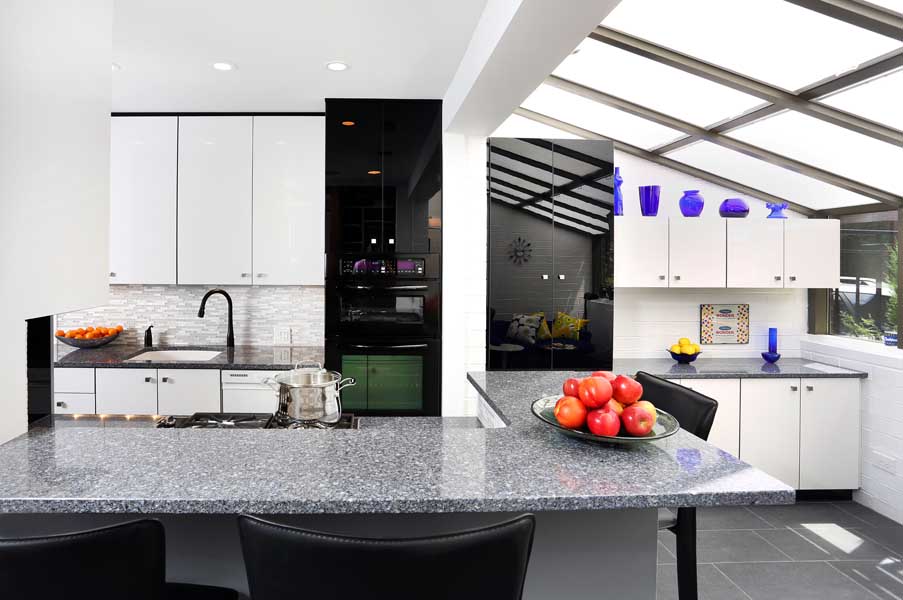 However, the efficiency in meal-prep that galley kitchens provide makes them tempting to keep intact. So what's a person to do if you want the best of both worlds? Fortunately, there are ways to make a galley kitchen work for your lifestyle.  "If you have a galley kitchen and desire an open layout, omitting part of the wall would be a viable solution," noted Leslie.
"If you're keeping the layout, paneling appliances, such as the refrigerator and dishwasher, make a galley kitchen seem less appliance heavy and less disjointed."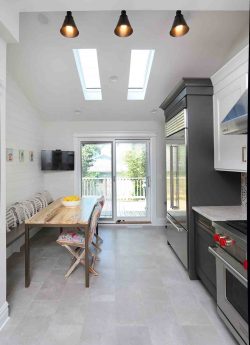 "One way to optimize storage space and ease the traffic flow in a galley kitchen would be to include a banquette in the space, instead of a table and chairs," commented Leslie.  "This solution makes the kitchen appear larger and the banquette seats can provide additional storage."
Whether you love your galley kitchen layout or are in need of some significant changes, getting the right plan together is key. Set up a time to talk with a designer about your kitchen's pain points, or learn more about what to expect during a remodel at one of our upcoming webinars. You can also follow Normandy on Facebook or Instagram to have your daily design inspiration delivered right to your social media feed.