Family Approved Galley Kitchen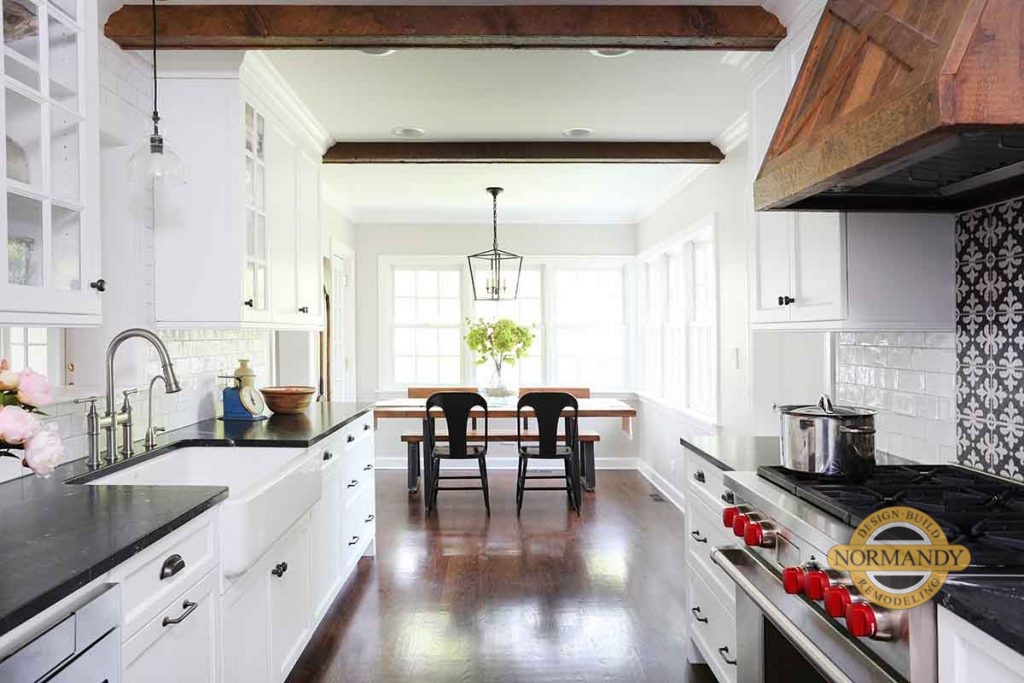 Open living is the hot trend right now, but it is not always an option for everyone. "For this young family, they wanted to open up the kitchen into the family room. But I established early on that the HVAC system servicing the second floor was housed in the existing wall between the rooms, and would be costly to move" said Normandy Designer Kathryn O'Donovan.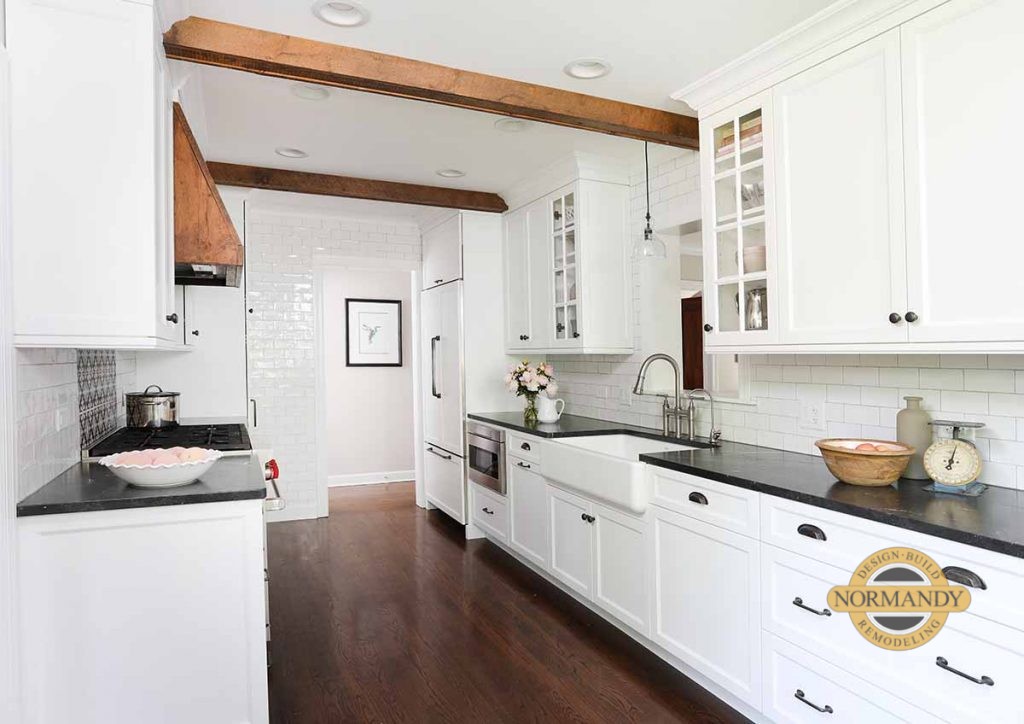 "While the family was able to make the current layout work, I just made sure to re-design the space so it felt spacious and stylish," said Kathryn. The cabinets and appliances were outdated, falling apart, and needed to be replaced.  They wanted a hardworking kitchen that was neat and unobtrusive, winning the affection of everyone with its endearing style.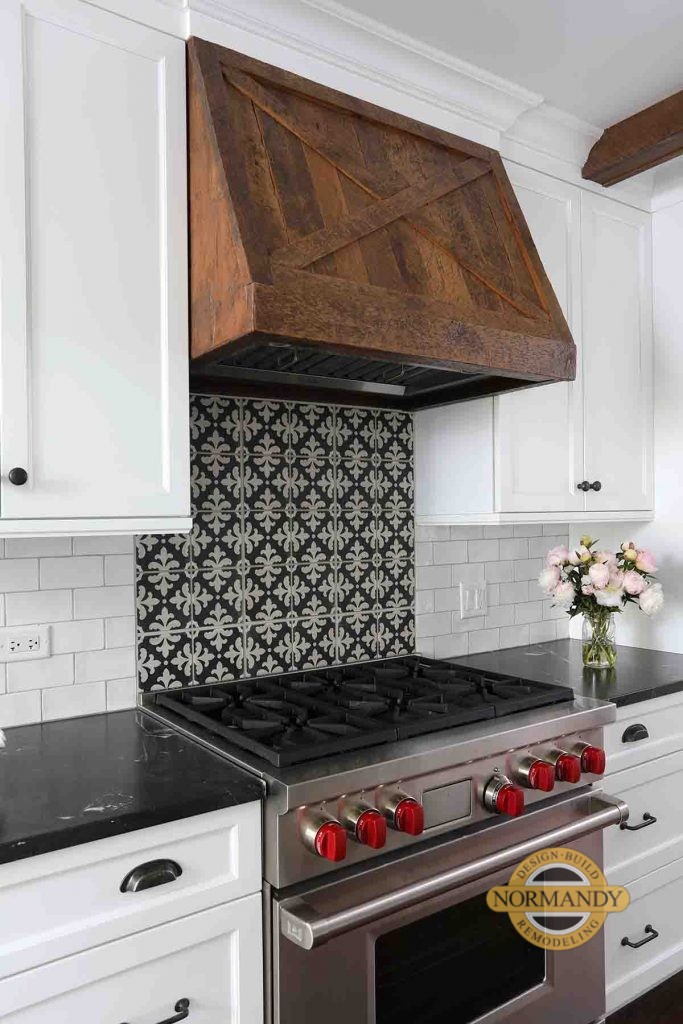 "The first thing I did was correct the asymmetry on the cooking wall, making the hood a more dominant focal point," added Kathryn. "I designed a custom wood hood from 18th century barnwood to keep the homeowners flair for simple lines with a touch of rustic."
We offset the white cabinetry with black quartzite countertops with a leathered finish and a bold black and white patterned tile backsplash. The dark metal handles on the cabinets help to tie in the rustic style. The dark wood floors match the wood beams and hood and anchor the space nicely with the rest of the home.
Kitchens come in all shapes and sizes and it's important to create a space that works for you and your home. If you are planning a remodel or design change to your kitchen, you can set up a time with Kathryn to talk about the possibilities. You can also learn more about additions, kitchens or other remodeling projects at an upcoming workshop. Check out the photo gallery or follow Normandy Remodeling on
Facebook and Instagram for even more home tips and inspiration.