Simple and Fresh White Kitchen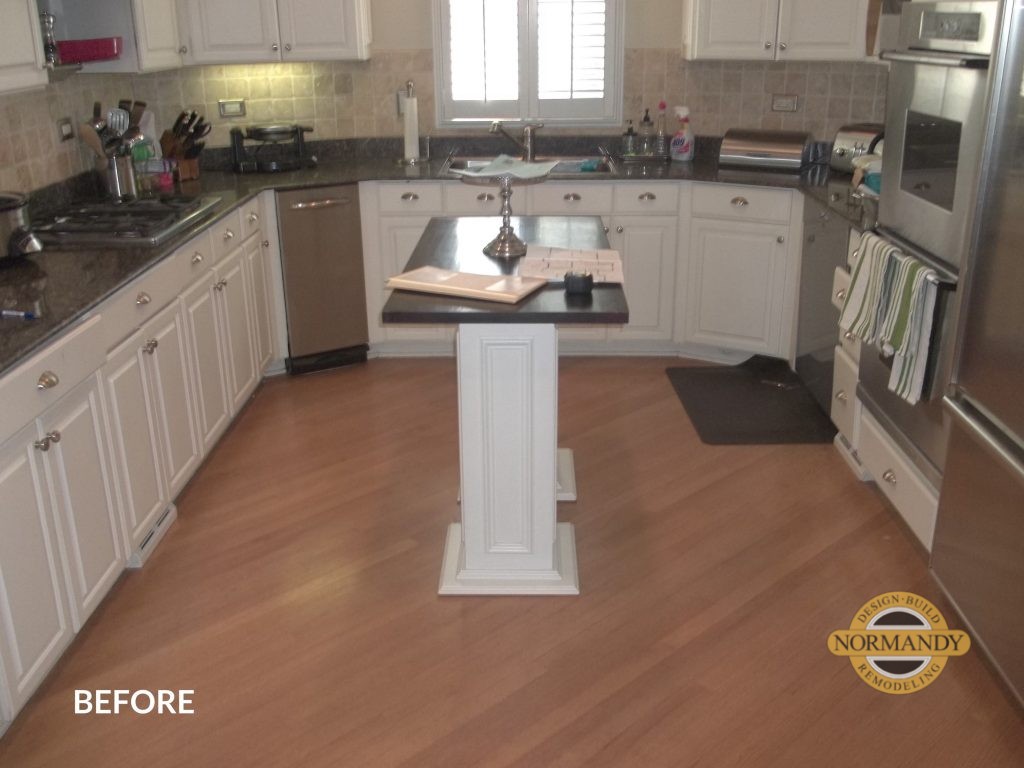 A kitchen has to run smoothly to be livable (and likeable). "The original kitchen was outdated and on the smaller side," said Normandy Designer Vince Weber. The young homeowners wanted to take full advantage of their space to fit their busy lifestyle."
First up, we needed to get a little more space. "They wanted a center island with an open layout," added Vince. " In order to do that, we took down a wall and borrowed space from their dining room."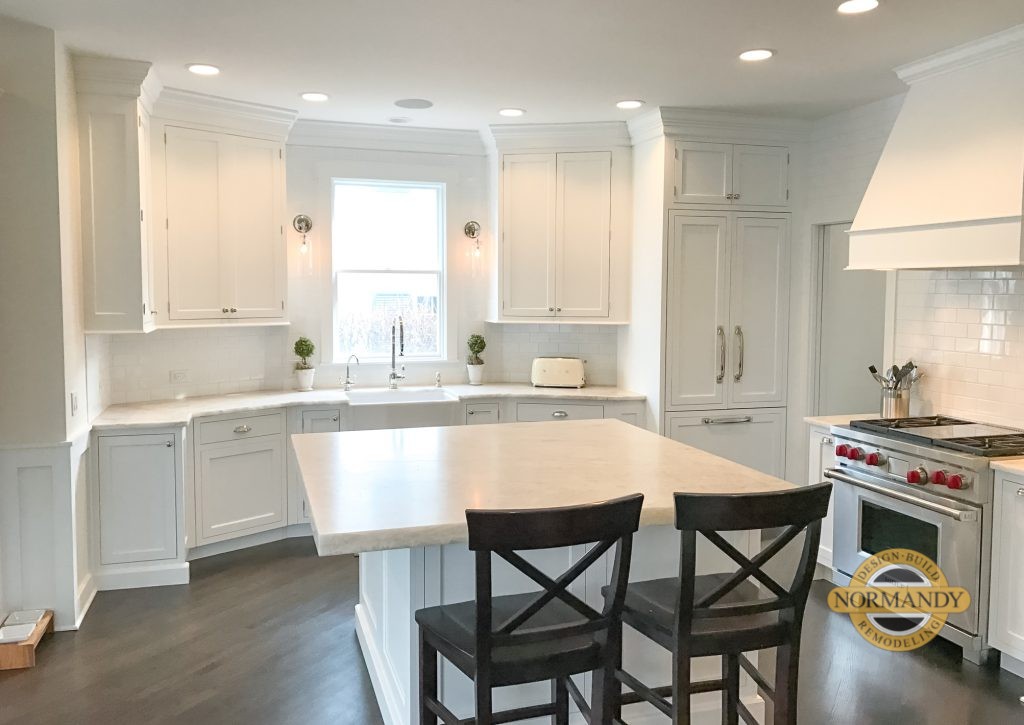 The existing layout was haphazard and not the homeowner's taste, so designing the new space to work cohesively and solve issues they were having was a must. Each component in this compact but mighty kitchen was perfectly planned, from the layout and appliances to the custom wood hood.
"They wanted a clean, timeless look, so we paired white cabinets with white subway backsplash tiles, iceberg quartzite countertops, and stainless steel appliances to create a backdrop that's simple and fresh," added Vince. "We added drawers in the island for storage and popped a microwave in there as well for easy access. We also created a free standing pantry and dry bar for their frequent entertaining."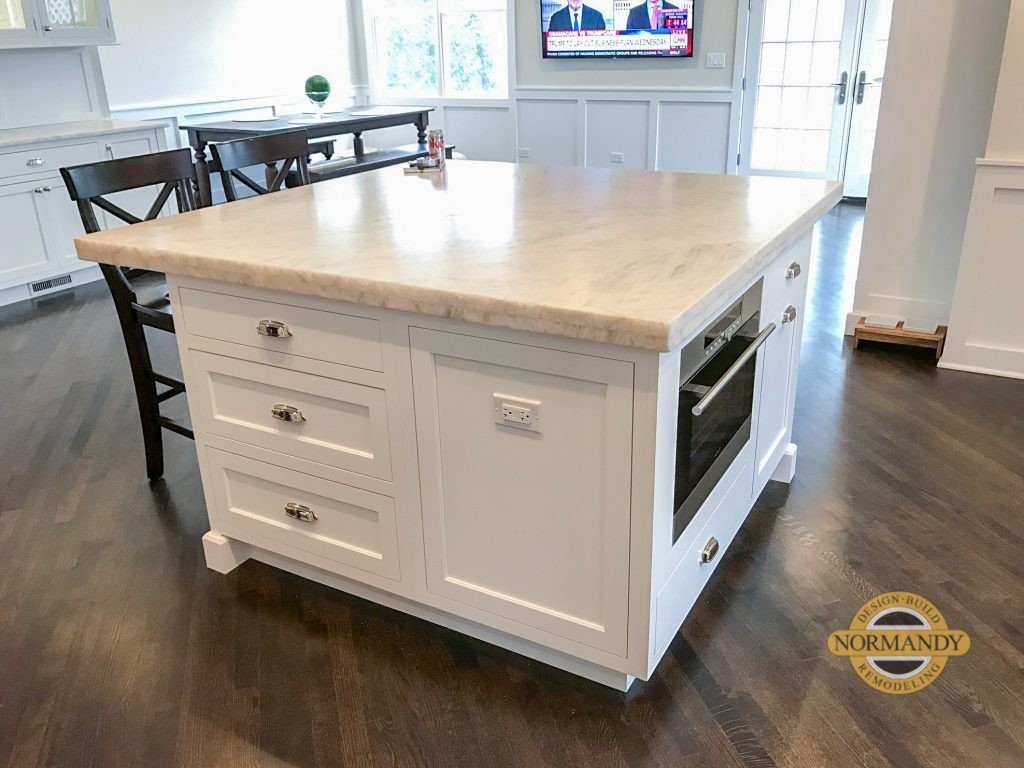 Nothing beats a clean crisp kitchen to bring out that open and airy feeling. Are you trying to squeeze every inch out of your home? Then, set up a time with Vince to go through your list of possible projects. Check out our photo gallery, or follow Normandy Remodeling on Instagram and Facebook and for even more home tips and inspiration.