The Suite Life for Sisters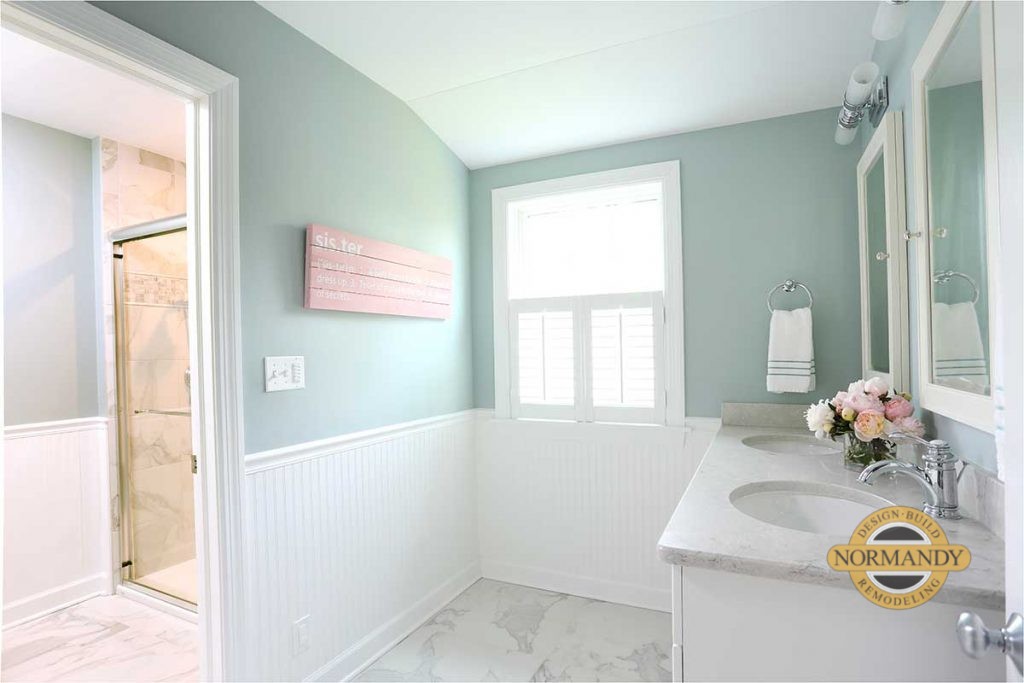 There are two little girls in Winnetka who are definitely living the Suite Life. Normandy Designer's  Troy Pavelka and Kathryn O'Donovan created a "sister suite" above the garage that gave these girls their own bedrooms, a hangout space and their very own bathroom to share. There are some special touches to this bathroom that keep mornings harmonious.
Suite Design tips:
•Two sinks means no waiting to brush your teeth or washing up – and their own towels for drying.
•Their own medicine cabinet means no fighting for space to store their favorite products.
•Double the fun with two selfie-worthy mirrors for the teenage years.
•Separate toilet and shower area from the double vanity for privacy
•Separate outlets in strategic spots to plug in their styling tool of choice and not get in each other's way.
This bathroom is sure to keep that sisterly love going strong. For more bathroom inspiration follow us on Instagram or Facebook, or get started on your own addition or renovation by attending one of our workshops.