Small Kitchen Island Ideas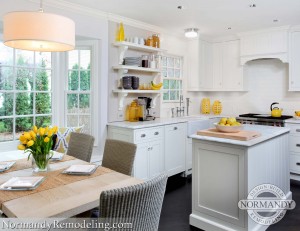 Kitchen islands are a fantastic resource to homeowners, providing extra prep space and additional storage. Islands are also ideal for easing the traffic flow in the kitchen and achieving the open concept layout that's so popular among homeowners right now. But what happens when you have a small to medium size kitchen and barely have the space for an island?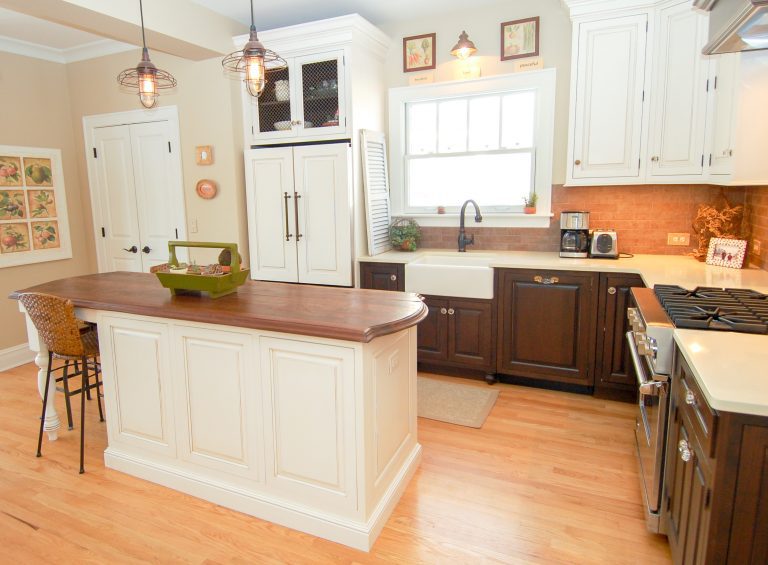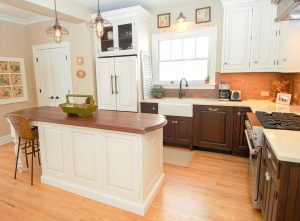 When you don't have a large room to work with, proper clearances in the space become a priority.  You need to have at least 39"-42" between the island and perimeter.  Seating at the island isn't recommended with 39″ clearance unless you incorporate the seating at the end of the island, in which case you're still optimizing the space and have a smart layout.
Having a skinny island in many cases is better than having no island. A concern people may have when switching from a peninsula to an island is that they might lose storage. Usually, this isn't the case, though, when you factor in the awkward corner storage that is eliminated.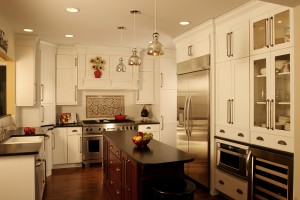 Kitchens come in all shapes and sizes, and making the most of your space is a priority for everyone. Set up a time to talk with one of our designers to talk about your priorities and what might be possible for your kitchen. For more remodeling inspiration follow us on Instagram or Facebook, or get started on your own addition or renovation by attending one of our workshops.