First-Ever "Sprit of Normandy" Award goes to Tom Leatherwood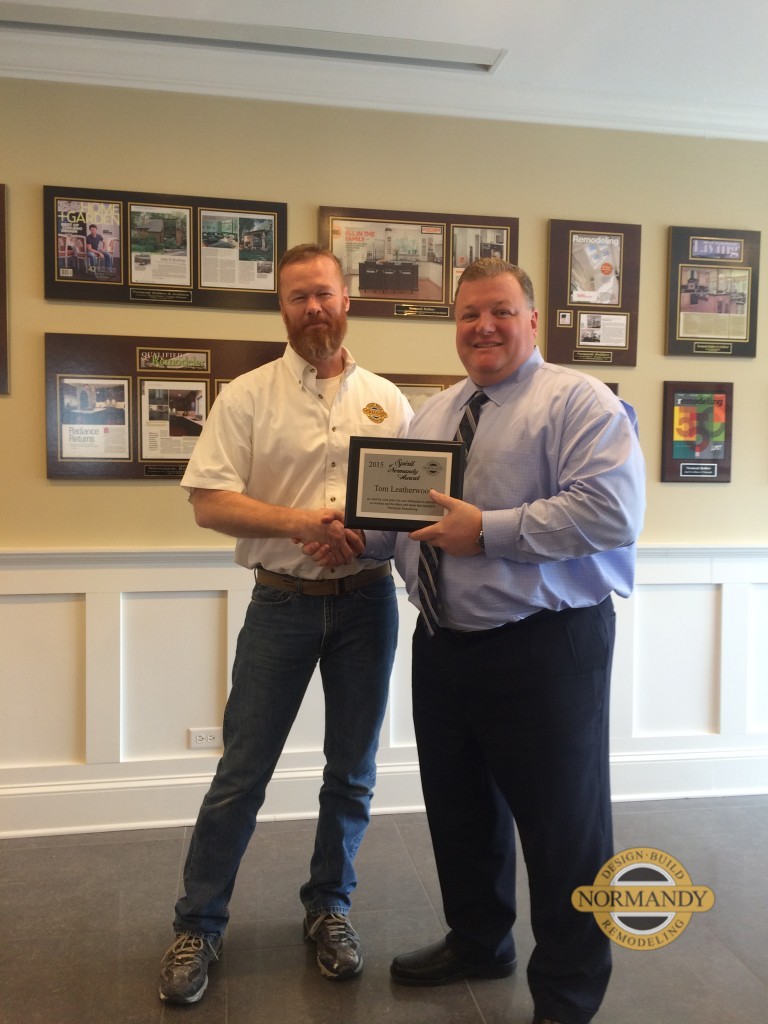 Since our beginnings in 1979, we have cultivated a company-culture that is rooted in honesty, quality and superior customer service. Normandy employees exhibit these values on a daily basis, but president Andy Wells wanted a way to recognize those truly exceptional individuals that help make the company what it is.
The 'Spirit of Normandy' Award was created to recognize one Normandy employee each year who embodies the values and ethics we were founded upon, and who better to make that determination than the Normandy remodeling staff.  This year, Normandy employees voted Tom Leatherwood as the first-ever 2015 Spirit of Normandy recipient.
Customers may remember Tom as the knowledgeable and highly skilled person who can solve just about any post-renovation problem that might arise.  Normandy offers a 5-year warranty, which means that customers who find an issue with their renovation, even years later, will get prompt attention and a swift resolution.  As the sole member of the Normandy service team, Tom takes a thorough approach and solves the root cause of the problem, earning him much deserved appreciation from customers.
Tom Leatherwood's frequent praise and accolades from the customers he assists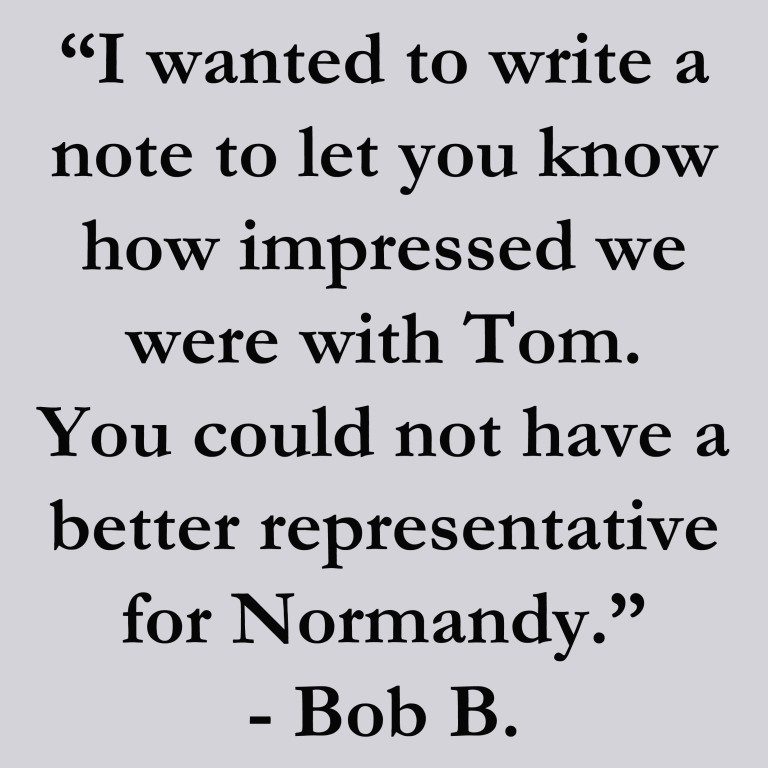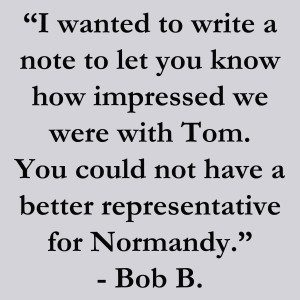 makes it unsurprising that his co-workers felt the same way.
"Tom does a fabulous job of taking care of our customers, treating each and every person's home as though it were his own," says Normandy President Andy Wells.  "Nearly everyone who has interacted with Tom has great things to say about him, it's easy to see that he loves what he does.  We're very fortunate to have him on our team."
Throughout his twenty years at Normandy, it's safe to say that Tom has been considered a jack of all trades. In addition to servicing customer warranties and maintaining the showroom, Tom also contributes his quality workmanship to the 'handyman for a day' referral rewards program.
"It is an honor to be recognized in such a positive way by my co-workers," said Tom Leatherwood. "I'm fortunate enough to work with all of the different departments, and I really enjoy the ability to regularly touch base with everyone."
"Our team of designers, architects, superintendents, and support staff continually show their passion and commitment to their customers and colleagues," said Normandy President Andy Wells.  "We created this award to celebrate individuals, such as Tom, who show integrity, initiative, and a willingness to go above and beyond the call of duty."
The 2016 Spirit of Normandy award is anyone's game. In the meantime, for more information, company news, and photos of our recent work, follow Normandy Remodeling on Facebook, Twitter, and Instagram.