Seven Bathroom Remodeling Trends for 2016
Similar to the fashion industry, design trends tend to change year-over-year. This is especially true as color combinations shift, technology improves and innovative new products hit the market. Because there is so much to consider, we've consulted our award-winning design team on where kitchen and bathroom designs are heading in 2016. If looking to remodel your bathroom, here is what's trending as well as a few items that continue to stand the test of time.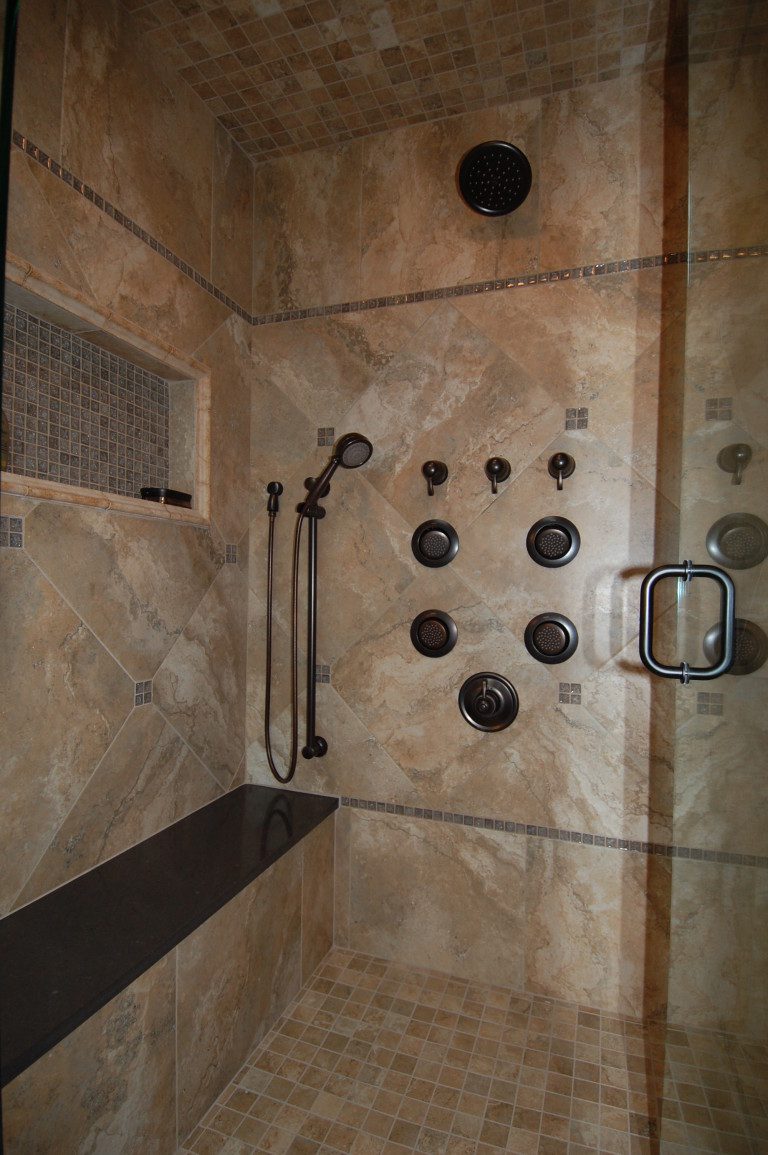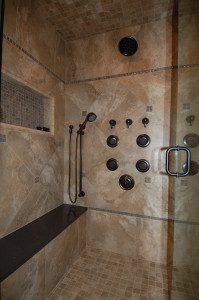 1. A Luxurious Shower Experience –Custom, high-end showers can be tailored to your every need. This includes benches, body sprays that are customized to your height, rain and handheld showerheads as well as the capability to generate steam.
2. Low Maintenance Materials – Thanks to modern technology, engineered stone, and porcelain tile are able to closely mimic natural stone.  This means you can get the look of a natural stone like marble or soapstone without having to do the required maintenance. Plus, there's an added level of durability.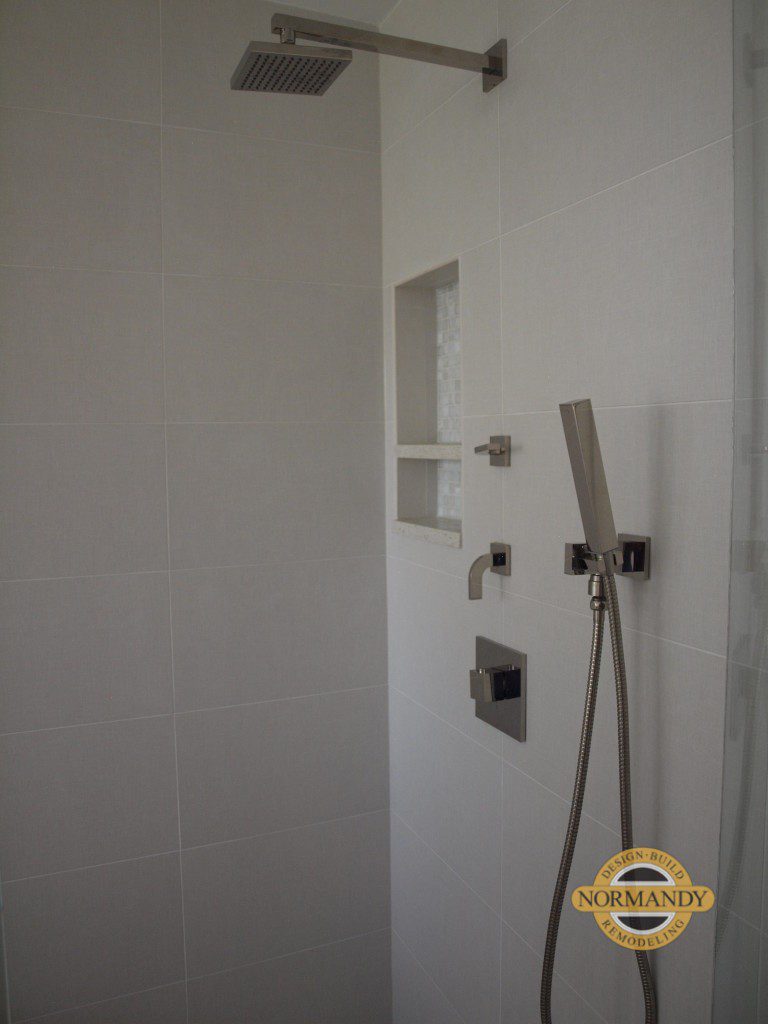 3. Square Components – As homeowners opt for a more contemporary look, square-shaped shower heads, sinks, and fixtures are growing in popularity. Overall, they provide a sleek, high-end, and modern aesthetic.
4. Free Standing Bathtubs – If owners are incorporating a bathtub, many are choosing a free-standing soaking tub instead of an integrated tub with a surround.  Free-standing bathtubs provide an elegant, spa-like aesthetic and make for a great focal point in the space.
5. Storage innovations – Pull-outs and organizers aren't just for kitchens anymore. Vanities now include pull-out hampers, trash cans, and organizers. Designers are also working in cubby spaces for storing towels and toiletries.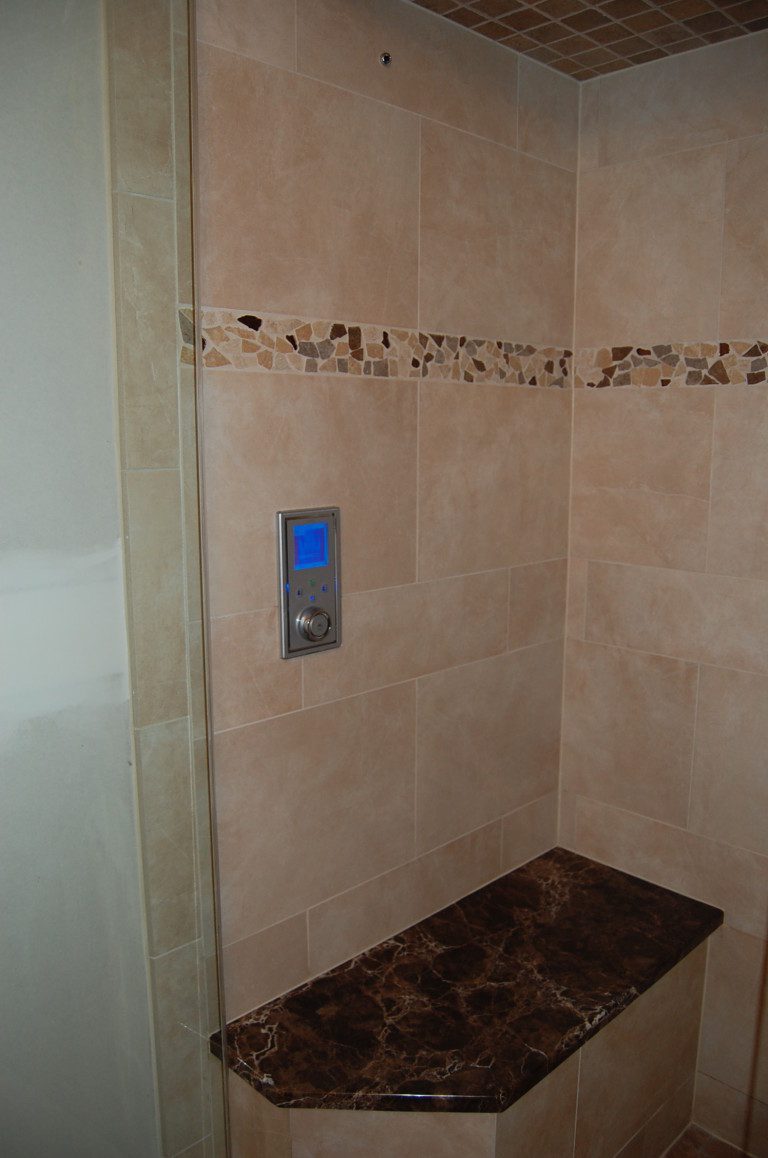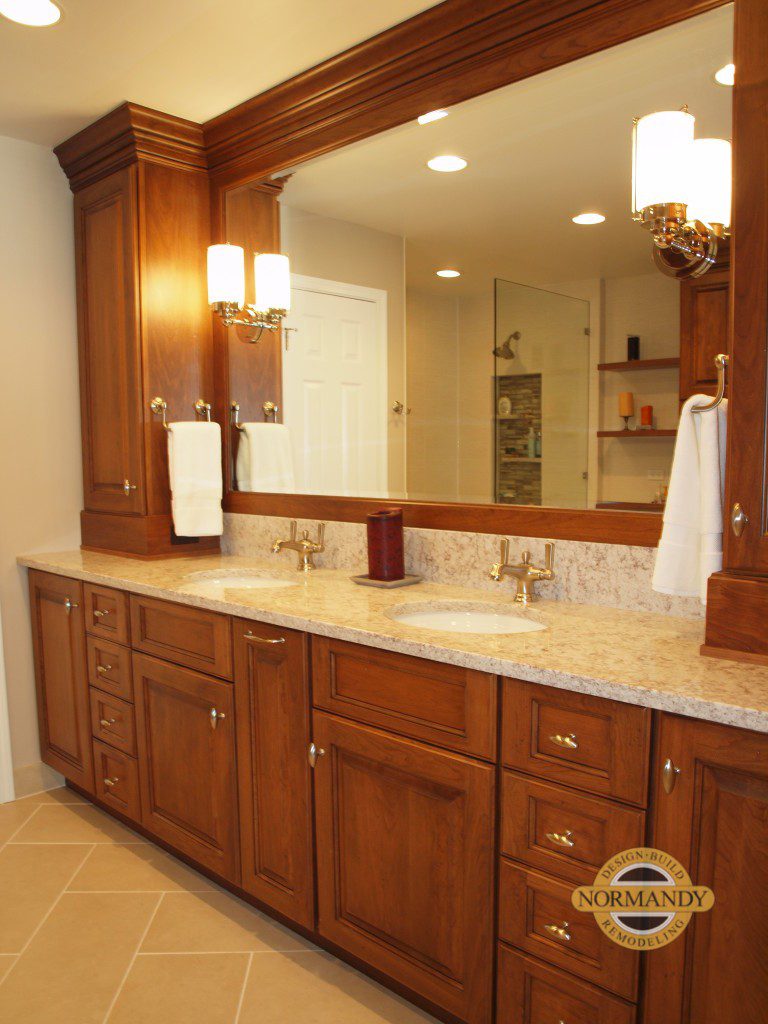 6. High-Tech Upgrades – Electronic devices are taking hold. This includes digital valves that allow you to control water temperature, lighting, and steam with the touch of a button. Showerheads have also progressed, with built-in speakers and blue tooth capabilities that enhance the 'singing in the shower experience.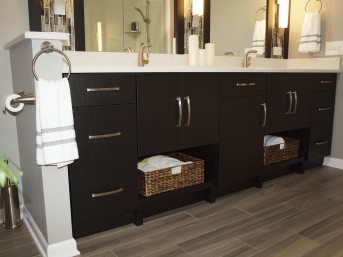 7. Open Shelving – Your bathroom can benefit from open shelving. In fact, it is a great way to keep things like towels organized and within reach.
Still, looking for more bathroom trends and insights? Join us tomorrow for our free bathroom remodeling seminar "Pursuing the Perfect Bathroom Suite." Or, set up an in-home consultation with a Normandy Designer to discuss current trends you can incorporate into your space. You can also follow Normandy Remodeling on Facebook, Pinterest, and Instagram for insights and updates as the year unfold.