Kitchen Remodeling Trends to Look for in 2016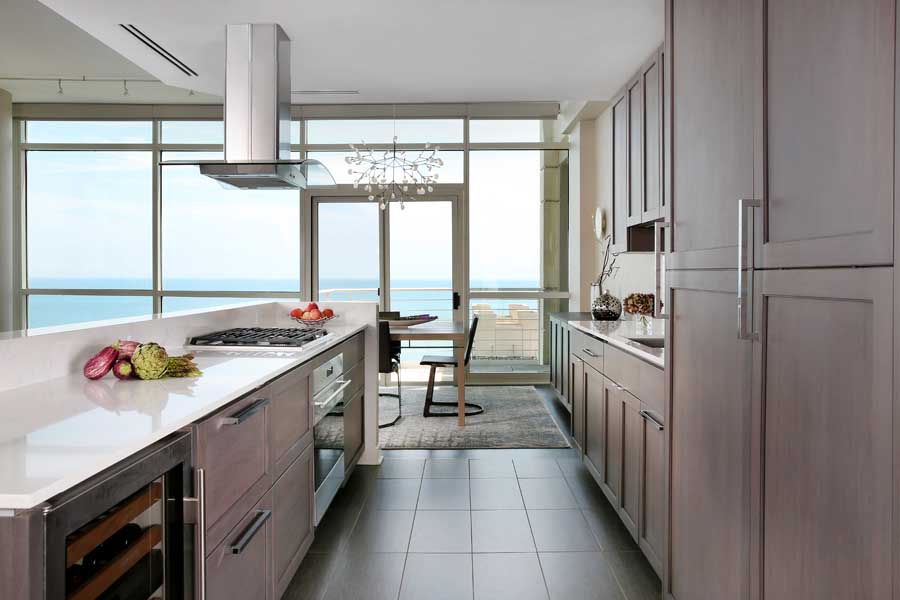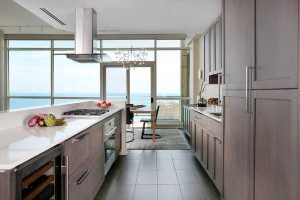 It's a new year, and with that comes a new slew of trends. After consulting with our team of Normandy designers, here are a few common themes that you can expect to pop up in 2016 kitchen remodeling projects.
Simplified styles are simply the best – This is the year we keep our kitchens clean and uncomplicated. A few things you expect to see are simple profiles and flat slab doors. Designs will also take care not to introduce too many materials or colors.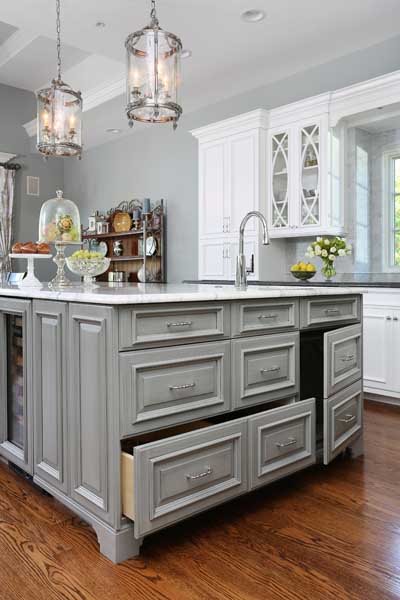 Painted cabinets are still going strong – Similar to last year, cabinets with a rich, painted finish will continue to be the front runner. Clean, smooth wood cabinets are the prime choice for a painted finish, which is in line with the above trend of keeping it simple.
Cooler tones are considered cool – Cooler hues are the color of choice this year. Known for being calm and soothing, they are associated with water, the sky, and cooler temperatures. Examples of this color spectrum include gray, blue, and white.  You can expect to see these colors incorporated in a variety of ways, including cabinets, backsplashes, or accent colors.
Backsplashes are making a splash – Backsplashes will continue to be sleek and beautiful, with narrow grout lines. You can expect to see glass tile backsplash as well as backsplashes that are a continuation of your countertop material.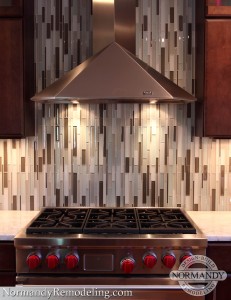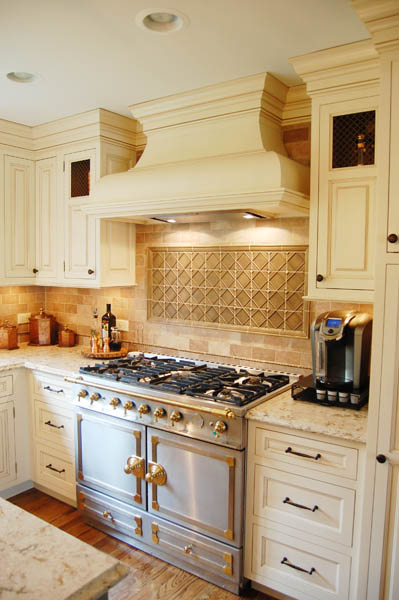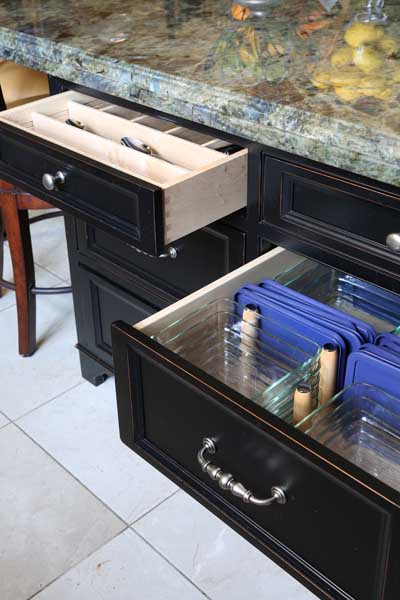 Warm metals are on the rise – Step aside silver tones, warmer gold finishes are on their way in. After years of brushed nickel, chrome, and polished nickel being the most popular finishes for fixtures, warmer golden tones are making a huge comeback.
Smart storage solutions are a go –  Design concepts continue to improve, leading to a plethora of custom cabinet inserts, dividers, organizers and pull-out trays. These add a new level of convenience and efficiency to your space, whether storing plates, utensils or spices.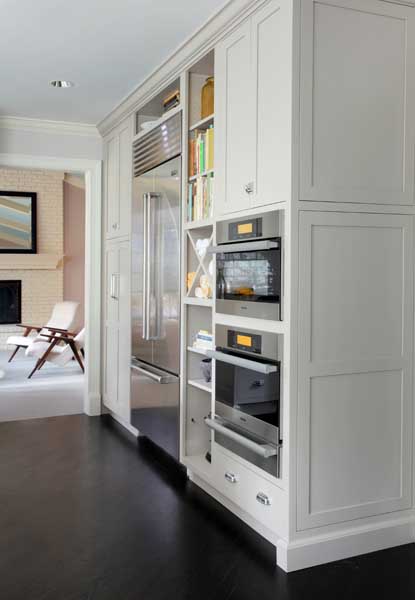 Steam ovens are the 'hot' new appliance – Convection steam ovens are taking hold. This new appliance uses steam to defrost, bake, slow cook and reheat food items. Benefits include helping your food retain more of its essential vitamins and nutrients. However, this new novelty item isn't going to take up serious real estate in your kitchen or change the look and feel. Instead, it will replace or appear alongside the microwave pull-out trays.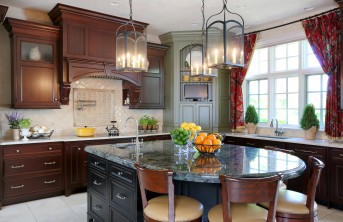 TV isn't just for the living room – It seems like televisions might be considered a standard 'kitchen appliance' in 2016. Whether it is to follow along with your favorite cooking shows or catch the news while making breakfast, TVs are becoming commonplace in the kitchen. With so many options for customization, designers can seamlessly add in a niche, shelf, or set of pocket doors that incorporate this media component seamlessly into the design.
You may have noticed that many of this year's trends aren't especially "trendy," and have the potential to be longstanding shifts that will have a lot of staying power for years to come.  Set up an appointment with a Normandy Designer to discuss current trends you can incorporate into your kitchen remodel. You can also register to attend one of our free seminars "Secrets of the Ideal Kitchen" to learn more about what to consider during the kitchen renovation process.
For the latest design news, updates and inspiration you can also follow Normandy Remodeling on Facebook and Instagram.