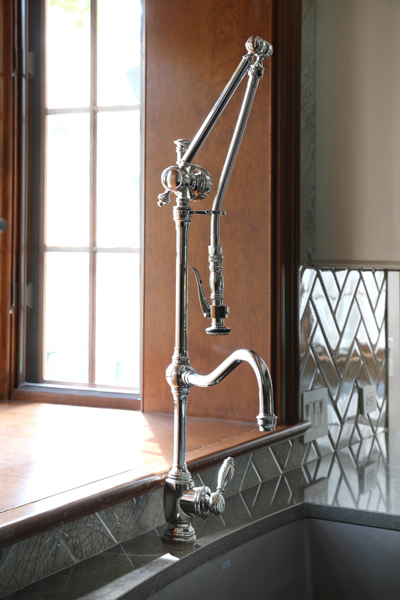 Every kitchen has focal points. These wow moments express personal style or touch on trends. "People make decisions that make statements. These become their focal points," says Normandy Designer Laura Barber, AKBD. Oftentimes, they are smitten with a range, a waterfall edge for the island or other large element of their kitchen design. Every so often, it's something smaller, but still fabulous, something like a fancy, funky kitchen faucet.
"Sometimes people fall in love with the way a faucet looks and they just have to have it. We will adjust other elements of the kitchen to work it into the design and it always winds up very beautiful and striking," says Laura.
However, there are trade-offs to choosing a more elaborate kitchen faucet. "An elaborate faucet is not as easy to clean as something more streamlined. You need a plan for keeping all those extra nooks and crannies free of gunk," Laura says.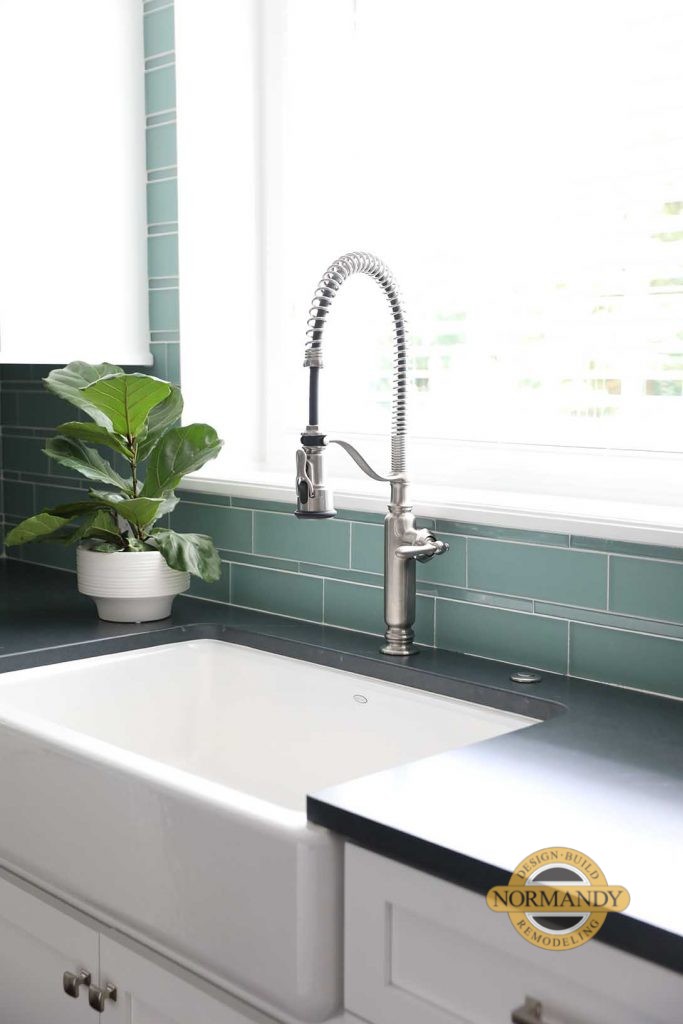 She adds, "I like things to be beautiful, but I also like them to be practical. There are choices out there that stand out from basic options, but are also manageable for cleaning and care."
It's always smart to work with a designer who knows the pros and cons of all your kitchen options, including faucets. If you've been thinking of remodeling your kitchen, you can set up time to talk to Laura about the possibilities. The Normandy Remodeling photo galleries are a great spot for finding more inspiration. Or follow along on Instagram, Facebook and Pinterest where we share tips, ideas and completed projects.