Getting a Handle on Kitchen Faucets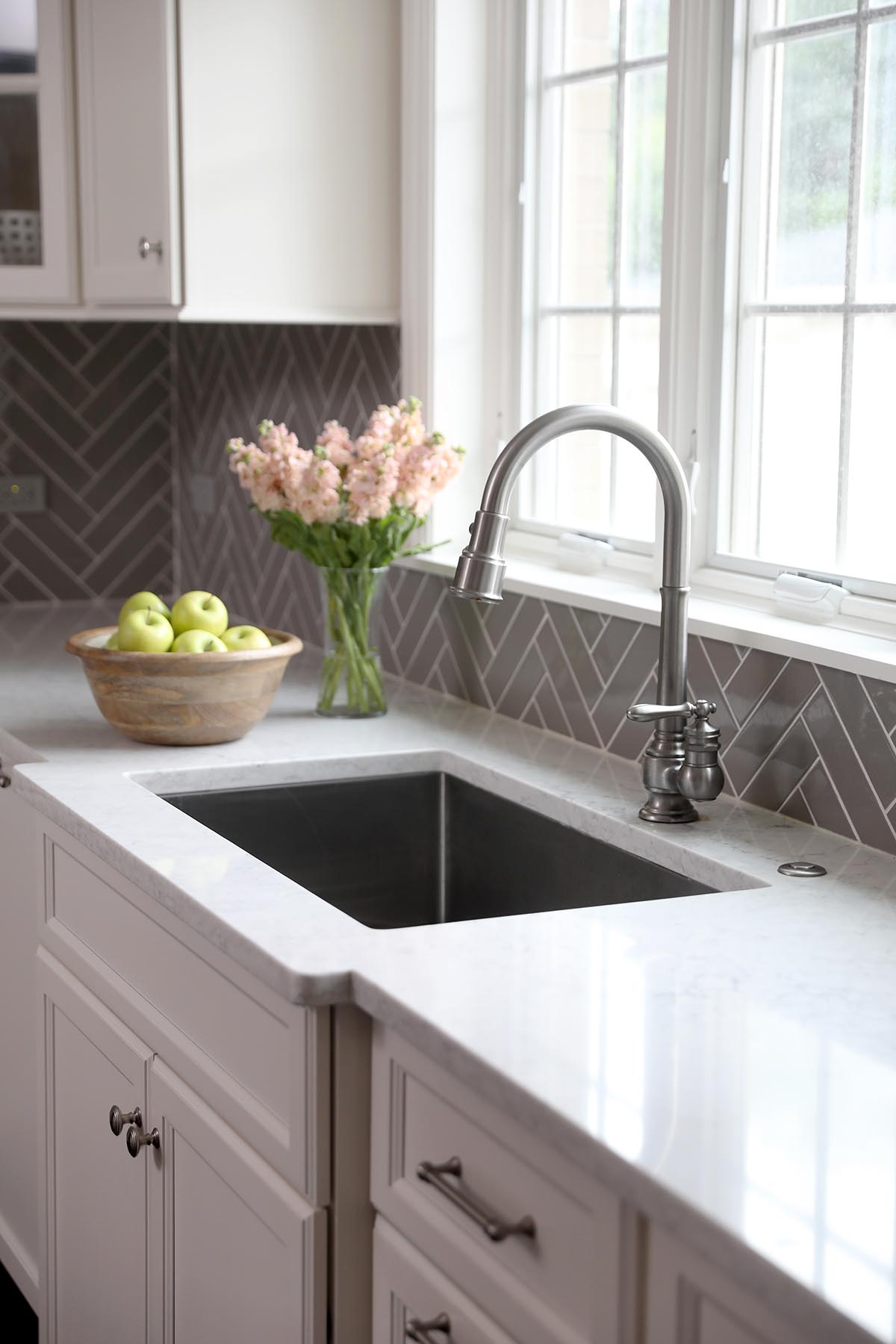 Kitchen faucets come in various styles, colors and options. One option to consider when choosing a kitchen faucet is whether you prefer a single handle or double handle faucet. One may argue that there is no difference between the two and that a faucet is a faucet.  In actuality, there are significant differences between the two.
A single handle faucet is one handle that turns the water on and off, as well as adjusts the water temperature. Since single handle faucets have fewer holes in the countertop, there are fewer places for water to collect making them much easier to keep clean. The ease of  use and cleaning makes single handle faucets in kitchens more common. "Because they are simpler by design, single handle faucets typically have more contemporary styling", says Normandy Designer Leslie Molloy, CKD. They are also considered to be more ergonomic, easy and safe for young and old. This is especially beneficial for a child or person with arthritis.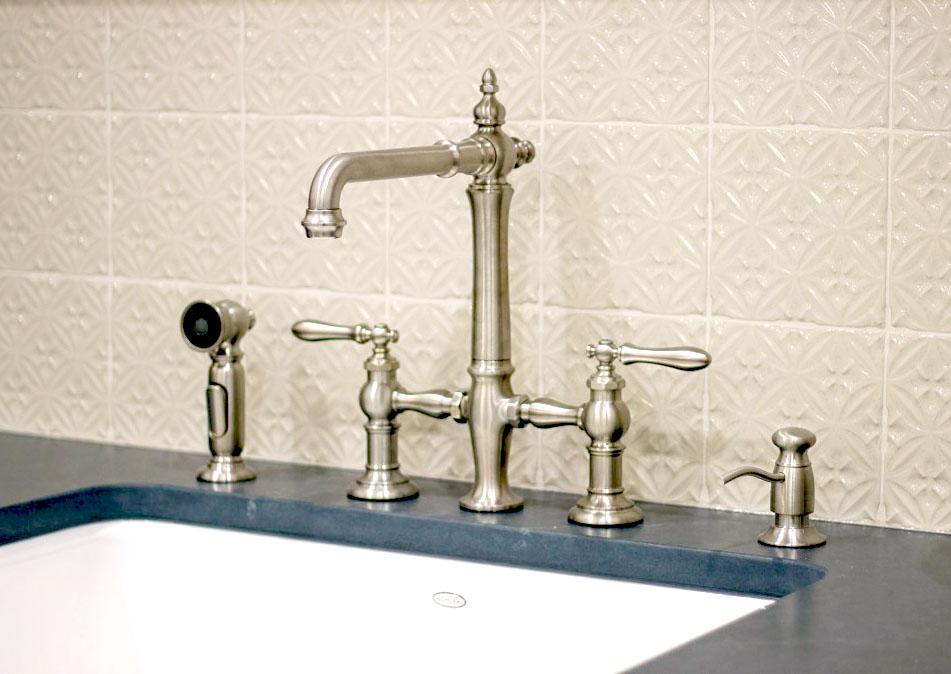 Double handle faucets have two separate nozzles, one for hot and another for cold. These handles can be widespread or center set. Widespread is more common since there is more spacing between the handles and spout. Center set means it is 4" from one handle to the other, which is a great selection for vanities that are small with little counter space. Since double handles have more elements, they typically have a traditional style. "With two different sizes of double handle faucets, the aesthetic options are much larger than single handles", says Leslie.
A kitchen faucet is one of many design elements that can make a huge impact on your kitchen's overall style. If you are thinking about starting a kitchen remodel, schedule a time to talk with a designer. You can also follow us on Facebook or Instagram to add some design inspiration to your feed.