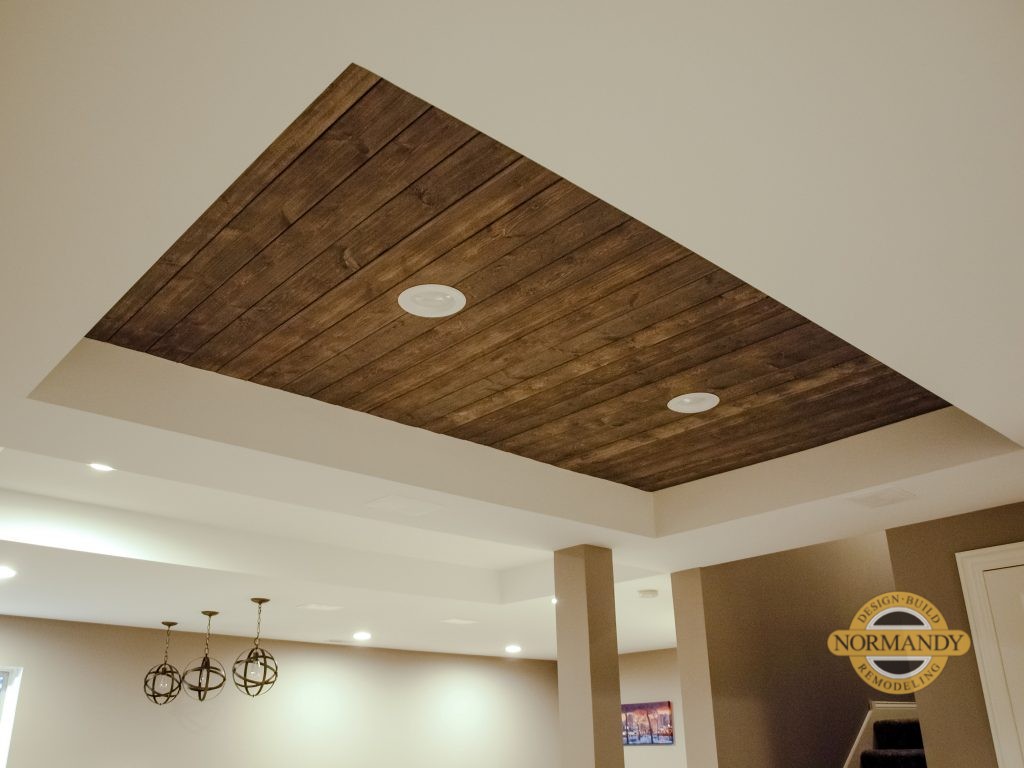 A case could be made that remodeling, not baseball is actually our national pastime. From television design shows to special publications to house walk fundraisers, lots of people follow home design the way others follow teams or leagues.
So how do you set your spectacular remodeling project apart from all the other glorious designs these days? Forgo the plain white ceiling and liven it up with wood instead. The natural beauty of wood warms up any interior style and adds interest to the overall design like nothing else. "When you work with the natural wood tones to complement the rest of the house, you create something unique to the space that makes it really special," says Normandy Designer Vince Weber.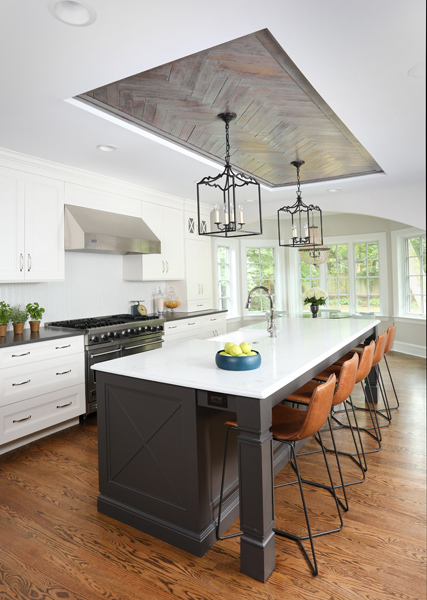 Vince has worked with families on many wood ceilings. "There are so many interesting applications of wood on ceilings. Reclaimed wood adds warmth like nothing else. Beadboard is at home in farmhouse and transitional kitchens. You might think of a coffered ceiling as very formal but it doesn't have to be deep. If you keep it shallow, it's a great look for a transitional kitchen. Beams work almost anywhere," Vince says.
Sometimes a home and an idea are meant for each other. That is the case in one Highland Park house where Vince expanded and updated the kitchen. The ultimate finishing touch to this light-filled gathering spot is the tray ceiling above the island with a custom reclaimed wood design.
"I'd seen something similar and had been looking for the right place to do something special with reclaimed wood and a herringbone pattern. This family enjoys the outdoors and was looking for places to incorporate wood into their kitchen renovation. When I showed them this tray ceiling idea, they fell in love with it."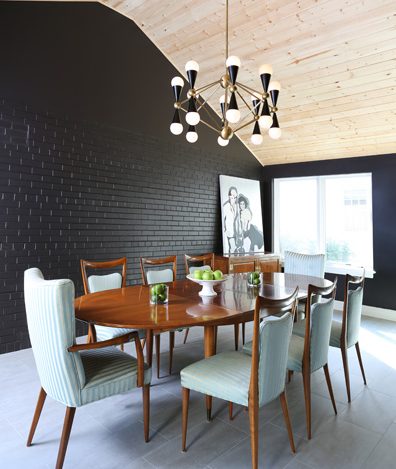 Vince worked with a skilled artisan who just so happens to keep an exquisite inventory of reclaimed wood on hand. Having a variety of wood to choose from is important for getting just the right complementary tone. You don't want something too red or orange-tinged if your whole room is in cool tones of cream and gray.
"We lowered the ceiling three inches to give the tray ceiling a feeling of height," says Vince, adding, "We could have stopped there, the tray ceiling would have been dramatic, but we took it a step further by adding the wood." Vince shares that the inset was created in three pieces, but put together so seamlessly that, "You'd never know if I didn't tell you."
Wood is one of the most adaptable building materials so if you have something special in mind, be sure to discuss it with your designer. They'd love to see that magazine clipping you've held onto for years or the photo you've saved on your phone.
"Look at the composition of the space and find a wood species that will make everything look better. You can find a color tone that sets itself apart or feels connected to the floor or the mantle," says Vince.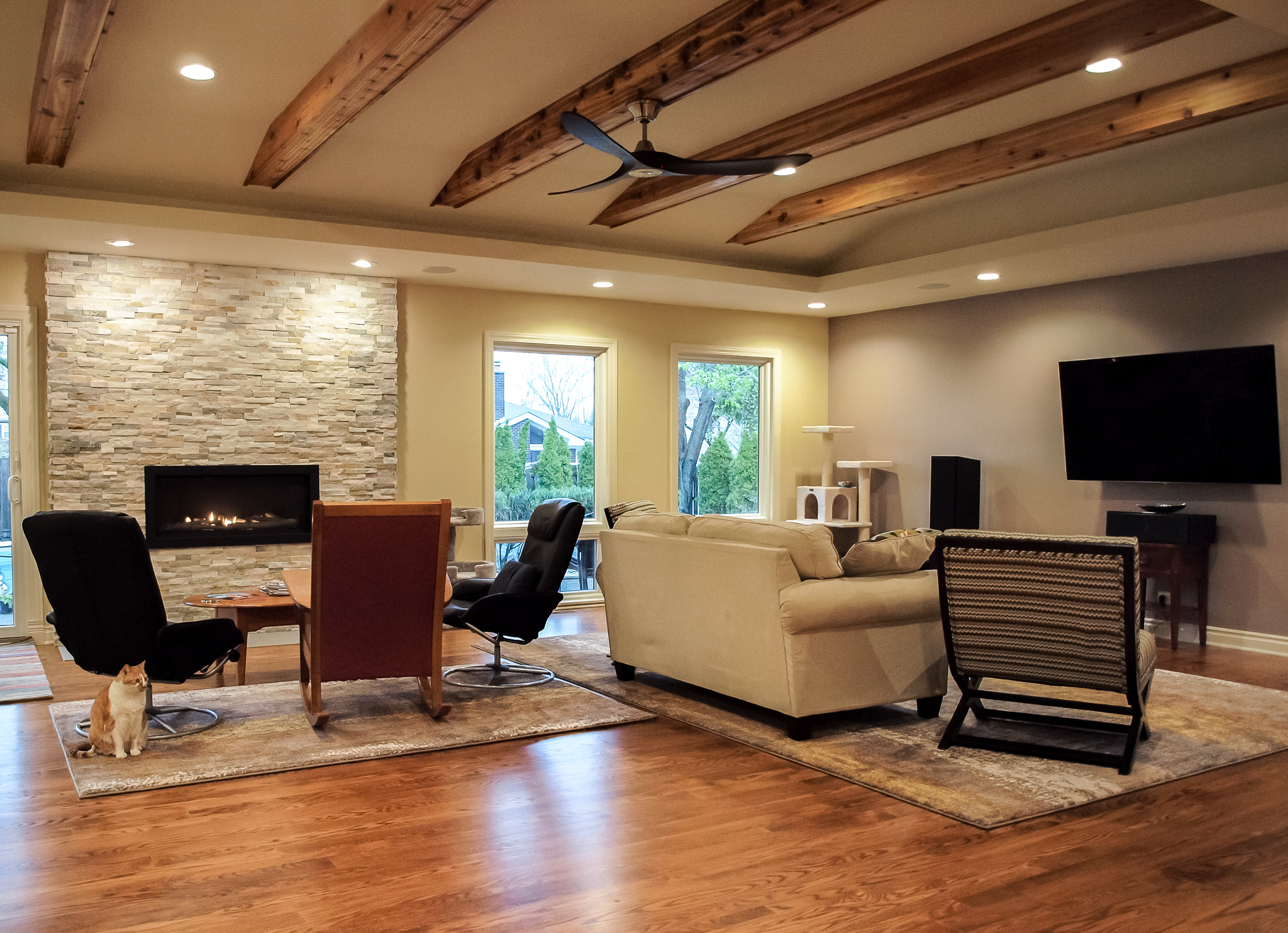 If you are thinking of adding on or remodeling, a wood ceiling might be just right for you and your project. You can set up time to talk to a designer about all your ideas. Still searching for inspiration? Check out the Normandy Remodeling photo galleries for finished projects that might spark some thoughts. We share tips, before and after stories and more on Instagram, Facebook and Pinterest. Follow along for even more creative solutions.