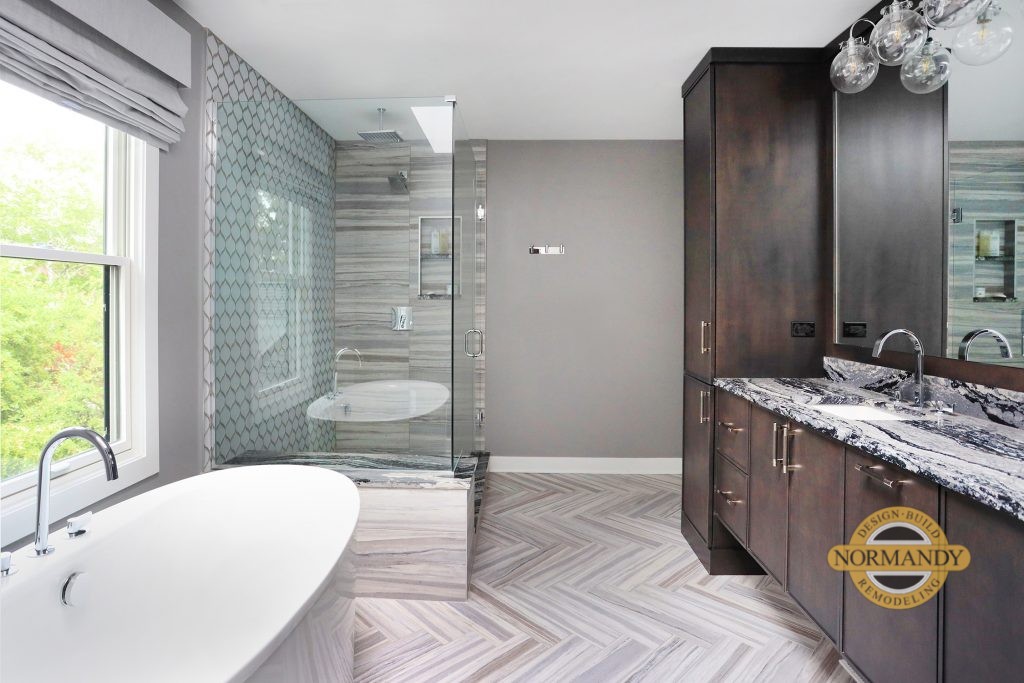 Bathroom design is really exciting these days. Whether you are a fan of the quick and invigorating shower or a long leisurely soak in the tub, your ideal bathroom is possible. Using beautiful, easier care materials, intelligent layouts and pops of personality, your designer can create an environment in which you'll love starting and ending the day. Consider this your shortlist of things to consider, straight from our Normandy Designers.
Fabulous Fakes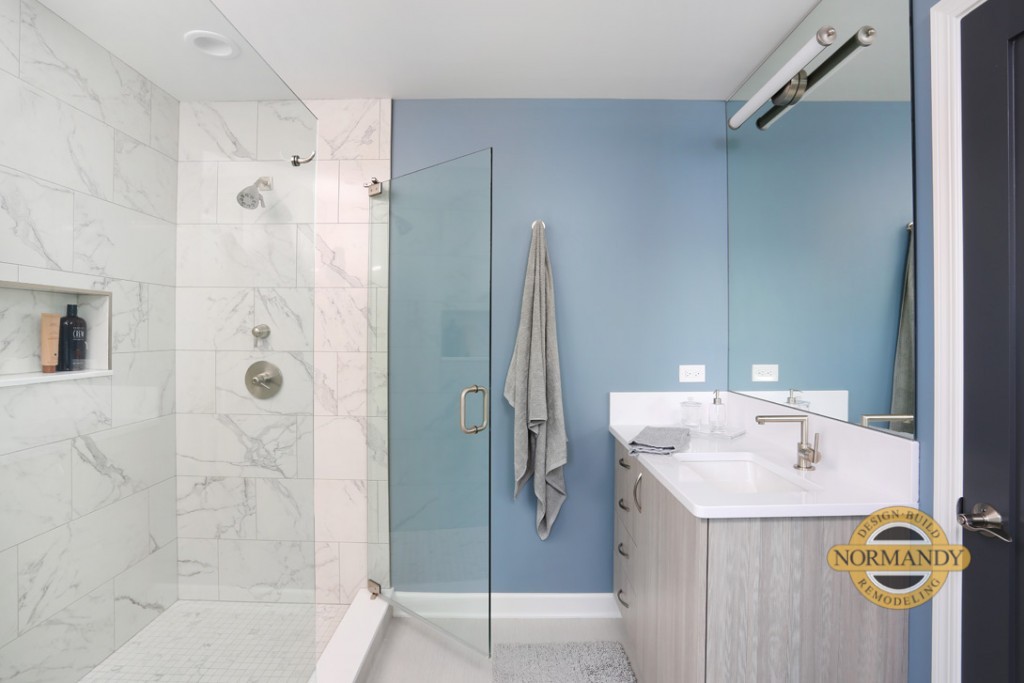 If you've been flipping through images of recently renovated or newly built bathrooms, your first thought is probably about how gorgeous all the natural stone looks. That is probably followed quickly by concern over how you would care for it your own home. Don't let that dissuade you. Normandy Designers are using tile that realistically mimics natural stone, but comes with a fraction of the maintenance. These fabulous fakes open up a world of possibilities that many people would have passed on previously. Now, you can have the look you love, be it sleek and modern or old-world elegance.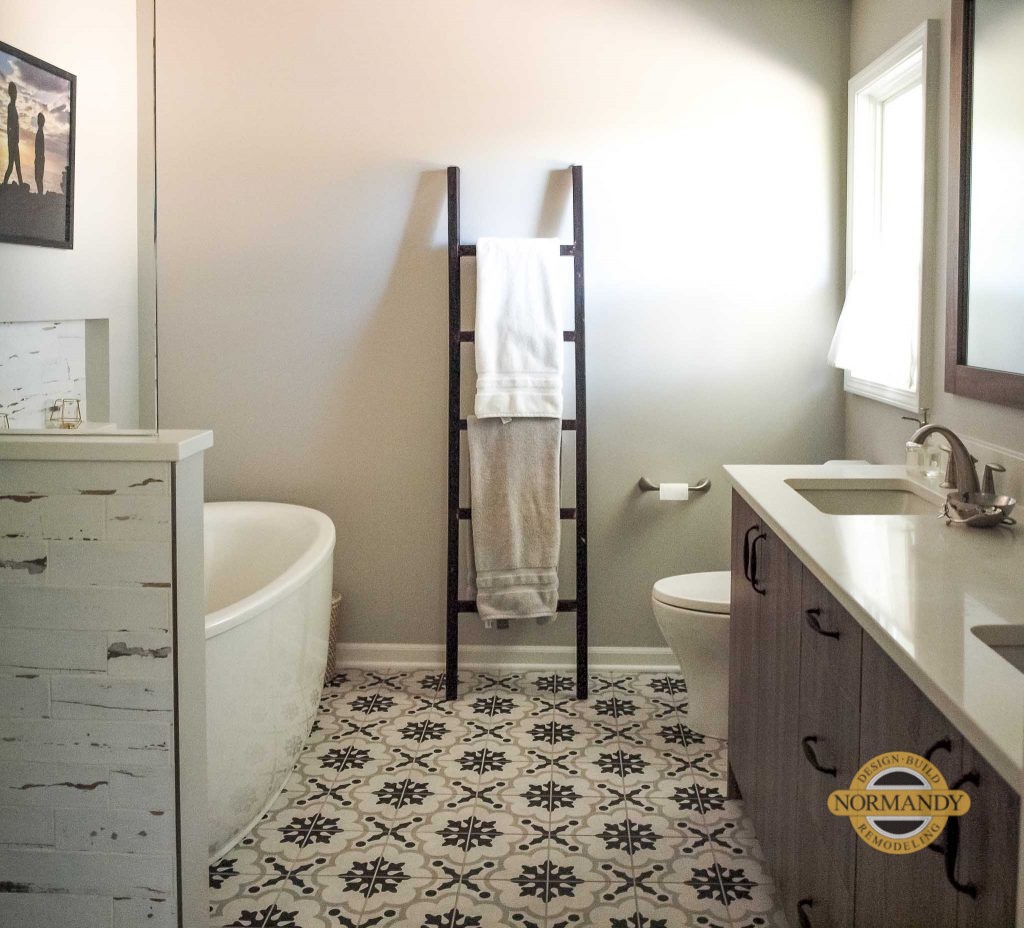 Patterned Tile
Liven up your floors, walls, shower niche or bench with a pop of patterned tile. You can go all out or add just an accent of your favorite geometric, printed image or other expression of your personal style. Picking tile can feel like being a kid in a candy store. Don't relegate yourself to just the basic vanilla, explore the options and have some fun.
Sleek Universal Design
Most of us will go through a time in life when we are recovering from an injury or resting up from an illness.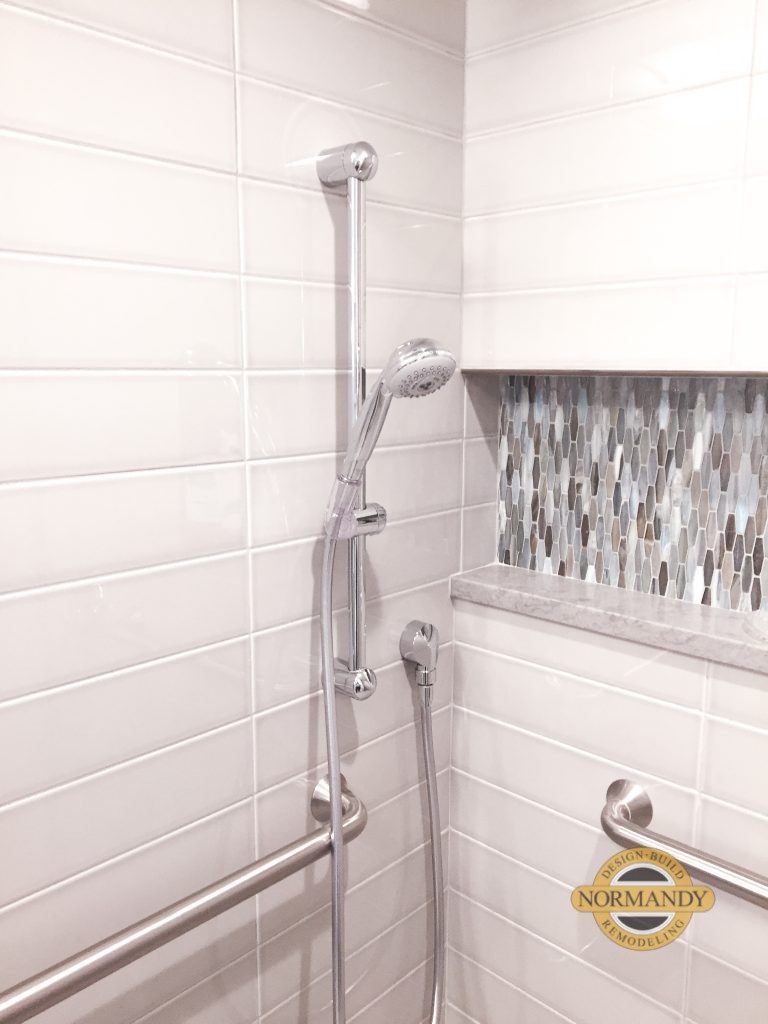 In those times, simple things like bathing can be more difficult. Making design choices that can help an aging or recovering person can bring much needed dignity in these moments. Fortunately for all of us who consider ourselves forever young, a bathroom can be made more universal by adding simple things like a bench and handheld shower or a tub with deck for stability and easier ins and outs. If you are renovating your forever home or just concerned about what the next few years might bring, definitely discuss these options with your designer.
Is 2022 your year to design the bathroom you've always wanted? If so, you can set up a time to talk to a Normandy Designer about the possibilities. Find more ideas in the Normandy Remodeling photo galleries. If your resolutions include being more social, find us on Instagram, Facebook, Pinterest, and now, TikTok, where we share inspiration and tips.