The When and Where of Marble on Your Bathroom Walls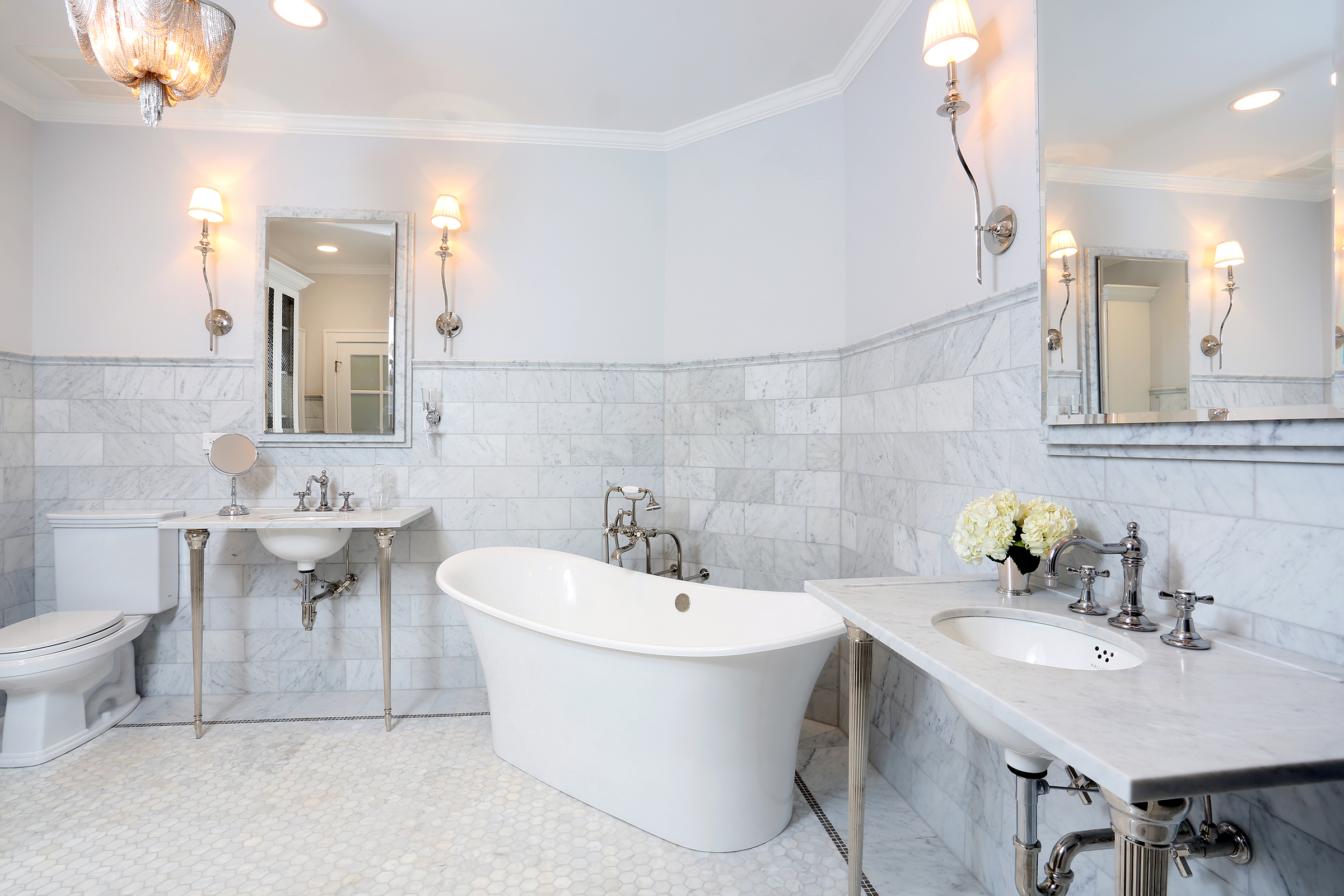 The word marble evokes thoughts of lovely, luxurious spaces. It is certainly beautiful, but as one of the softest natural stones, it is also a delicate surface that needs lots of upkeep and special care.
Normandy Design Manager Leslie Molloy, CKBD, knows firsthand how difficult marble walls can be. "We moved into a vintage home with marble in the primary bathroom. When I say, marble in the primary bathroom, I mean marble absolutely everywhere, including the shower. It's been really challenging. The marble walls yellow, stain, and etch. I know marble and I knew to be careful and I still etched it," Leslie says.
In areas that will come in regular contact with water like the shower, Leslie recommends using a man-made option for the look of marble without the hassle. "Porcelain tile is a man-made wonder. There are beautiful options available that will give you the gorgeous, luxurious atmosphere you're looking for without the inherent risks of natural stone," says Leslie.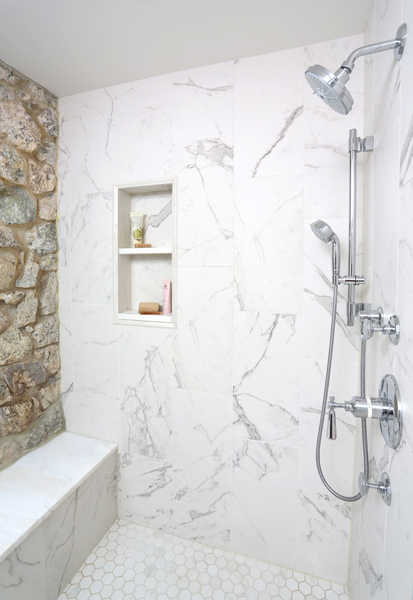 There are large scale porcelain tiles that create the look of a seamless slab and smaller porcelain tiles, both of which mimic the veining and variations of natural marble.
Quartz, a durable engineered stone that's far less porous than marble, is a favorite marble substitute for kitchen countertops. "It's also gaining popularity in the bathroom for counters, benches and shower walls," notes Leslie. Either material will give you the timeless beauty that makes marble so appealing, but without the upkeep.
Still want real marble in your bathroom? "Try it in the dry areas on the walls to create a luxurious feel throughout the bathroom, without the worry," suggests Leslie.
If your bathroom remodeling daydreams are filled with luxe finishes like marble, it's probably time to make an appointment to talk with a designer about all the possibilities. Click over to the Normandy Remodeling photo galleries for images that inspire. Follow along with us in Instagram, Facebook and Pinterest for design tips, before and after stories, trends and timeless tributes.