2022 Remodeling Trends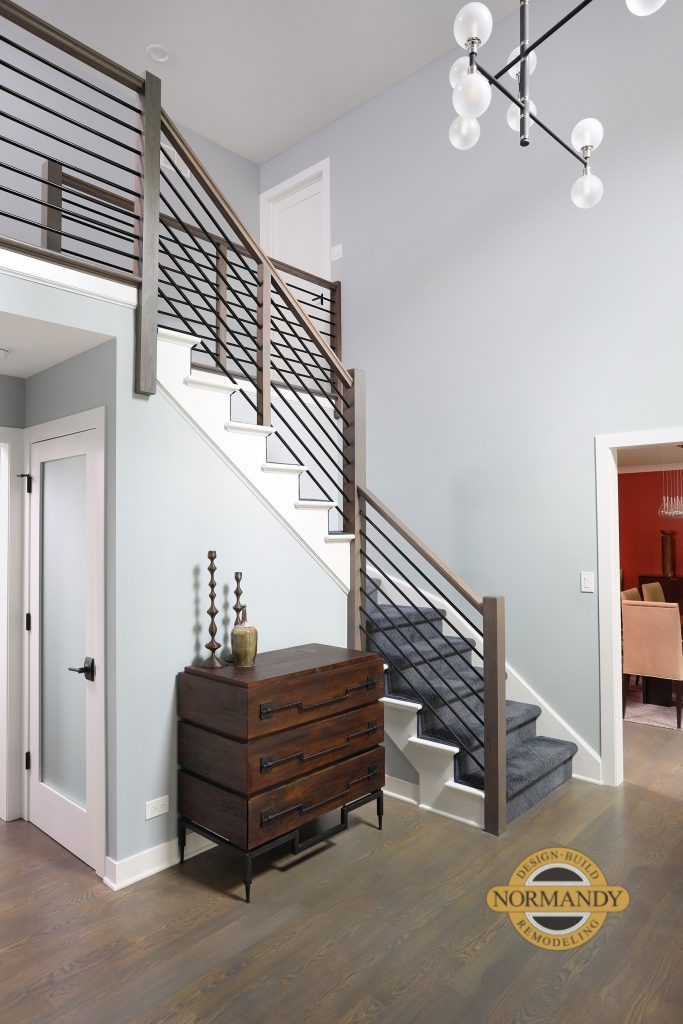 The way we live has evolved and our homes are beginning to reflect the preferences of the decade.  Normandy designers and architects are sharing the new and evolving ideas that feel right now.
Leveled Up Common Spaces
Inviting people into your home is a big deal these days. Set the scene with an elegant and welcoming foyer that offers visitors a sense of your style as soon as you swing open the door.  Soaring staircases are wonderful for defining the spirit of a home. We are seeing clean-lined banisters in modern and transitional style homes. Those who like a traditional look have options too, with bold takes on front stairs that can take your vision all the way to the top. Statement lighting enhances the effect and creates a "wow" moment that lets guests know they've truly arrived.
Bold Colors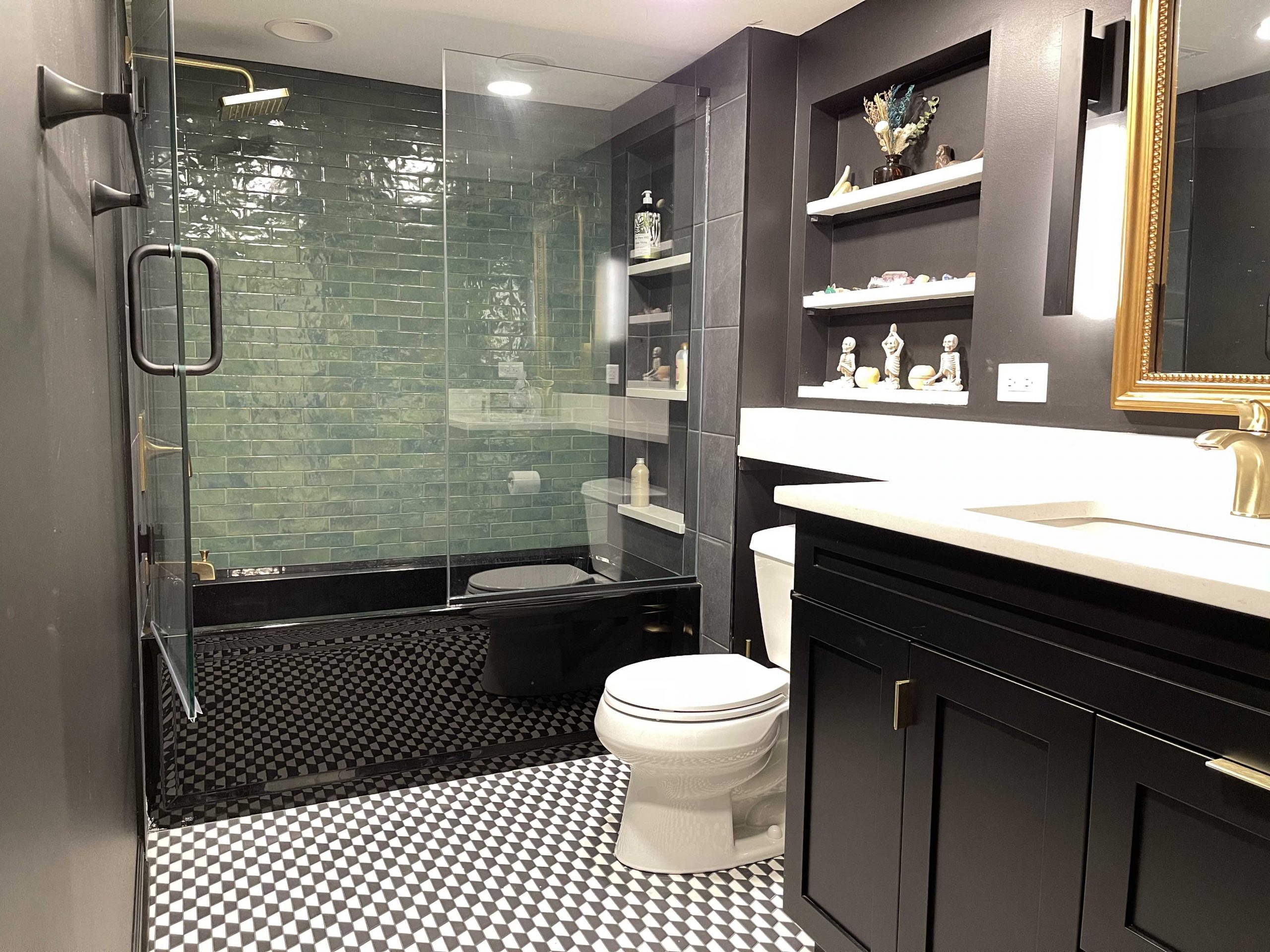 Is this the end of greige? Probably not, as soft neutrals always have a place in design. We are seeing more color than we have in the past few years and it is glorious. Blue continues to be a favorite, especially in kitchens. Beautiful greens, ranging from light celery to deep bottle glass are popular in kitchens, bathrooms and popular spaces. Also keep an eye open for warmer shades like terracotta.
More Storage, Please
We have more and more things these days, yet no one wants to see them. That's where smart storage makes life easier, better organized and more beautiful.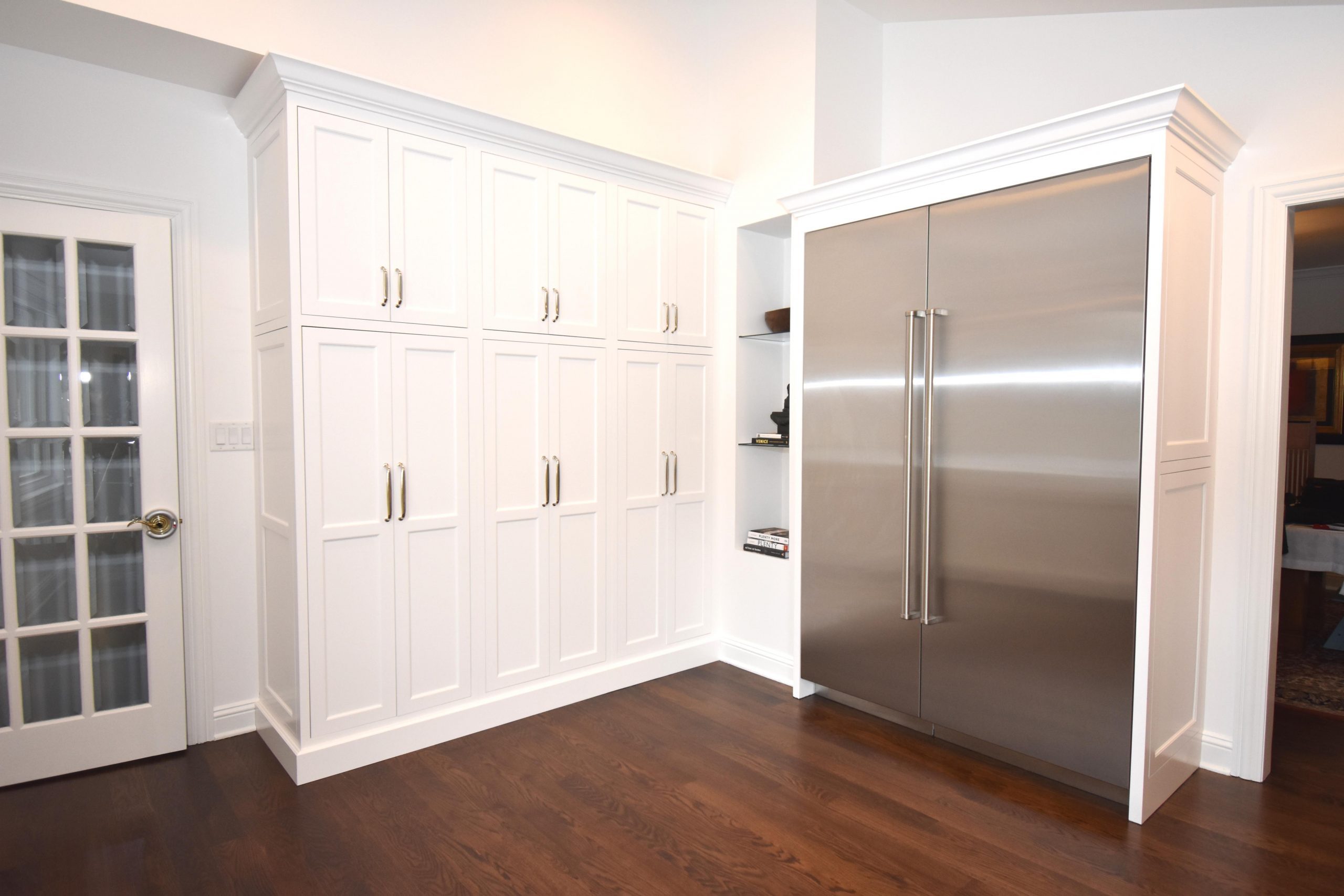 Designers are working in storage all over the place. Floor to ceiling cabinets can enhance the kitchen. Islands do double duty as seating and storage for less-often-used items. Built-ins, whether open or concealed, provide options for increasing the functionality of any room. If having a place for everything and keeping everything in its place is your thing, this is your moment.
A Love of Large-Scale Tile
Make no small plans when it comes to tile.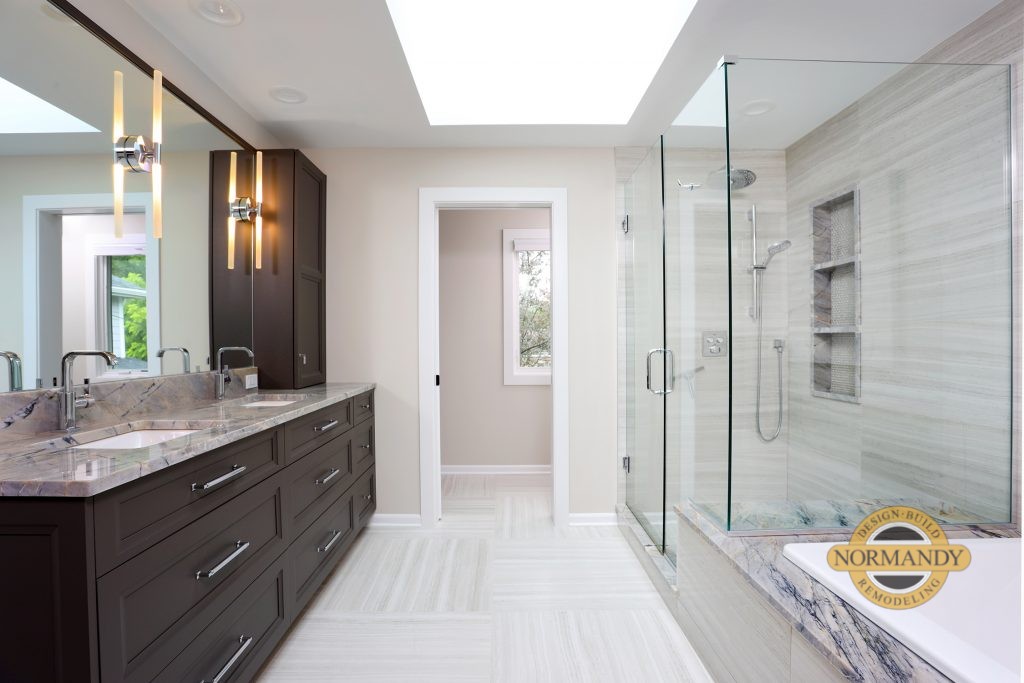 Large-scale installations create the visual impact you're looking for on floors and walls. We're seeing cement tile looks, oversized herringbone patterns and even supersized takes on subway tile. Tiles are a wonderful way to infuse your rooms with personality, so why not go big?
Are you ready to start the remodeling process in 2022? If so, you can set up a time to talk to a Normandy designer about the possibilities. Find more ideas in the Normandy Remodeling photo galleries. If your resolutions include being more social, find us on Instagram, Facebook and Pinterest, where we share inspiration and tips.