Kitchen Remodeling Trends for 2022
Thinking about cooking in a freshly remodeled kitchen is exciting until that little voice of uncertainty creeps in, asking, "How do I make sure it looks timeless, not trendy?"
Normandy Designers keep their eyes on what's happening in materials, layouts, and appliances. They also genuinely enjoying talking design with both colleagues and customers. This means they're good sounding boards for all your ideas. They'll tell you what they think has staying power and what might be falling out of favor.
Here are a few key ideas they see that are on the rise in kitchen design: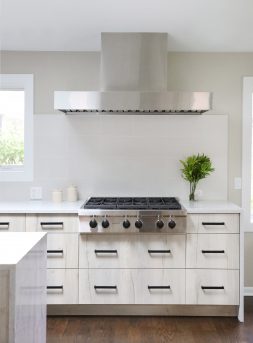 Luxe Laminates
Beyond stained or painted wood is a whole world of cabinets with gorgeous grain-matched wood, high gloss paint, and other distinctive finishes. This is the land of laminate cabinets and it is a gorgeous place to explore. If you like the idea of a distinctive kitchen, definitely discuss laminate cabinets with your designer.
A Modern Approach
If sleek is your favorite adjective, you're in luck. Modern kitchens, with clean lines, minimal hardware and an open concept fit right into many homes. A modern leaning kitchen can be a chic surprise inside a vintage home, or just the right update to bring a more recently built home into the moment. Stick to sophisticated cabinetry that creates sculptural lines through simplicity. Consider a stone slab for the backsplash as a continuation of the countertop.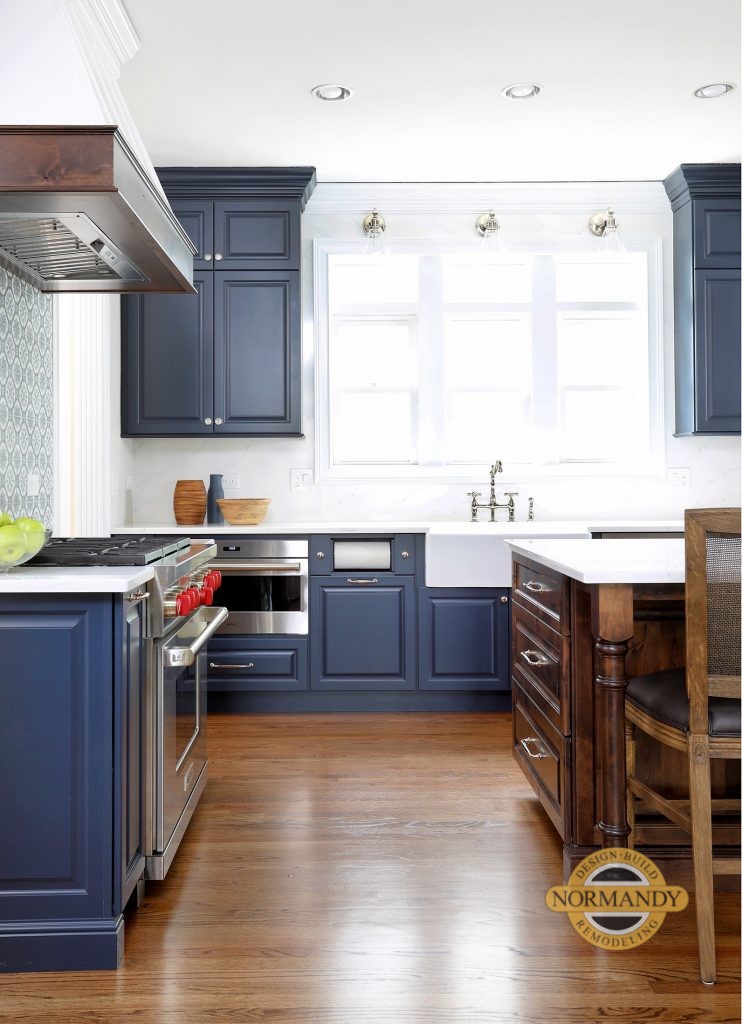 This dazzling treatment lets one-of-a-kind stones like quartzite shine and gives your modern kitchen an elegant appearance.
New Takes on Traditional
Prefer a more traditional approach? Get ready to have some fun as a fresh "new traditional" style has taken the place of the stuffy, somewhat overdone traditional kitchens of the past. Rich, heavily saturated colors are in play here, as are tone-on-tone combinations that add the warm and welcoming elements one expects from traditional without the heaviness. New traditional favors clean corners over fussy details like carved corbels, but it does leave room for accents like pendant lighting and quartzite countertops, which lend a luxe look.
The Light Dimension
If initial kitchen discussions were a word cloud, "light" "bright" and "airy" would be the most prominent words. 
Those descriptions are being brought to life through materials with dimension. Forget about flat whites, unless that's how you take your coffee. Instead, white tile might have a touch of gray at the edges, cabinets are painted an elegant cream color and off-white blends easily with brighter decorator's white. All together, these shades add depth and elegance while conveying the energizing brightness so many are seeking in a kitchen.
What kitchen trends have caught your eye? Is 2022 the year you freshen up your own kitchen? If so, you can set up a time to talk to a Normandy Designer about the possibilities. Find more ideas in the Normandy Remodeling photo galleries. If your resolutions include being more social, find us on Instagram, Facebook and Pinterest, where we share inspiration and tips.