Historic Clarendon Hills Home Renovated For A New Chapter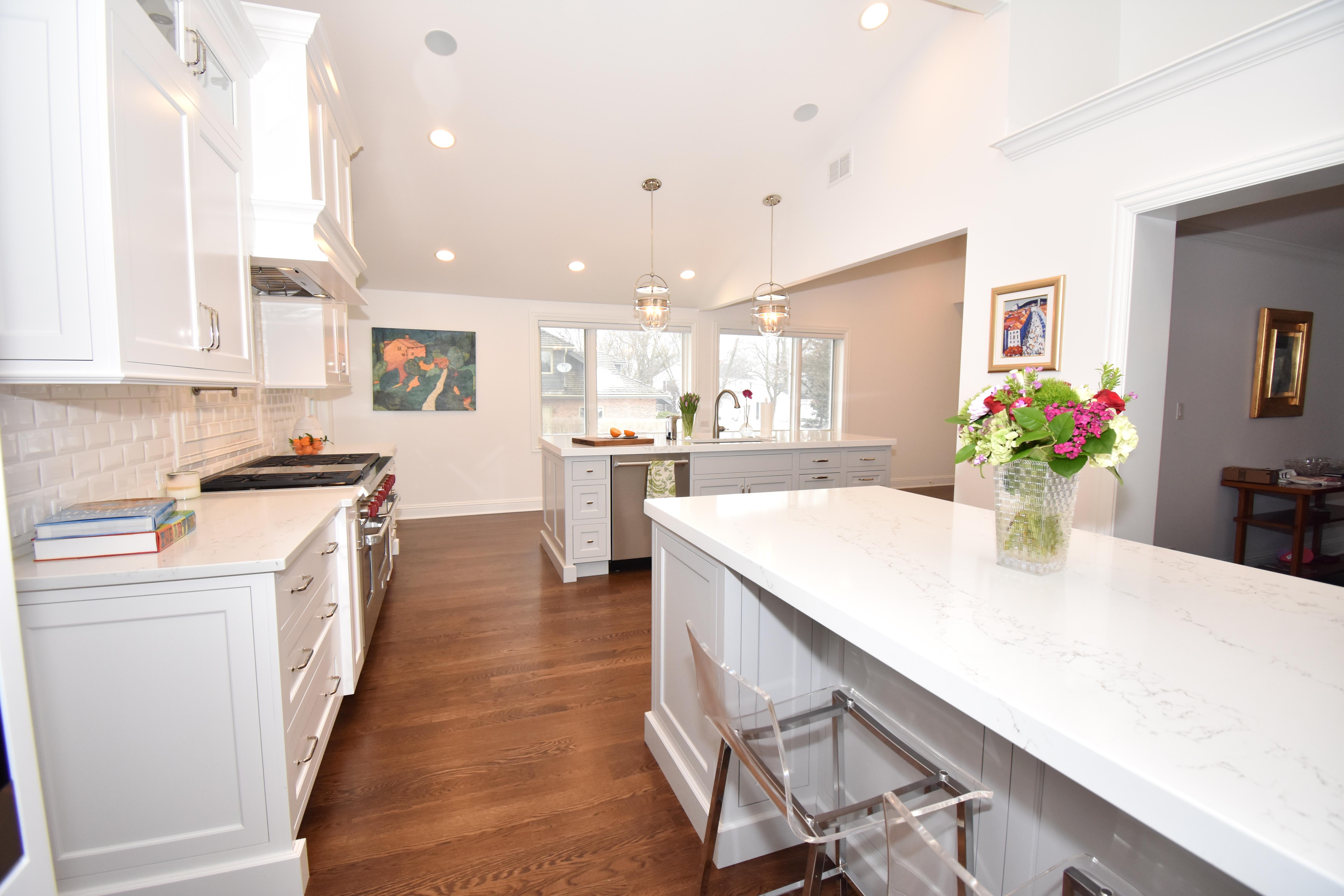 Homes designed by architect R. Harold Zook are sprinkled with a bit of magic. It's likely hard to imagine living somewhere less inspired if you have the good fortune to grow up in one of these very special houses. It makes sense then, that when the senior members of a Clarendon Hills family relocated to Florida, their children took ownership and renovated the Zook home in which they'd made memories as children.
"I knew them when I was growing up and spent time here, so it was extra special to be back in the home as an adult and help these friends make it a wonderful place for their family," says Normandy Designer Leslie Lee.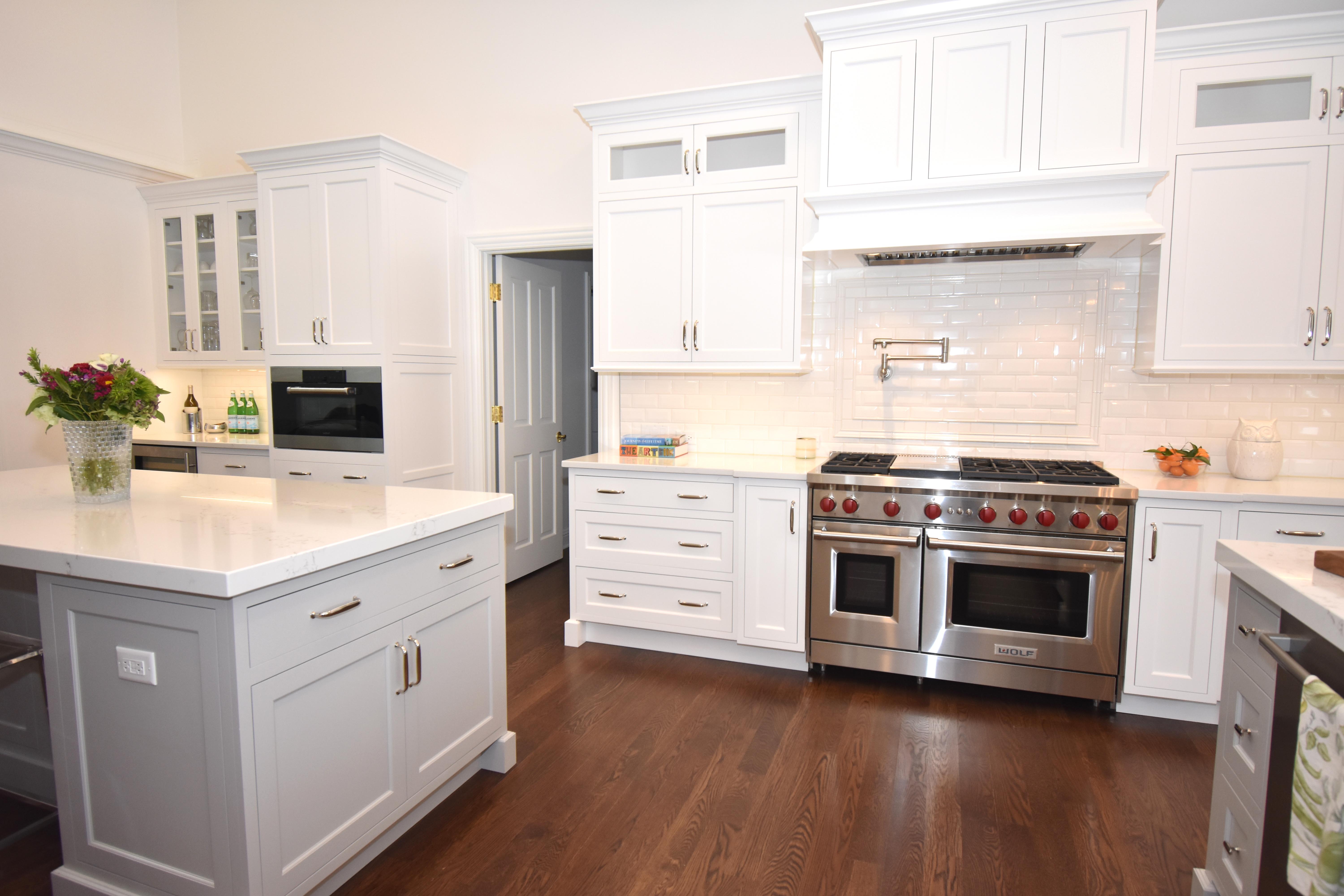 "Zook homes are built like bomb shelters, so from a mechanical standpoint it can be tricky. We're never scared of a good challenge though. There's always someone on our team who can figure out a solution," says Leslie.
The original kitchen was compartmentalized and almost felt like a pass-through. Leslie worked out a way to remove several walls to create a large L-shaped kitchen. "It is now three times the size it was before," says Leslie.
Because Zook homes like this one are filled with architectural details like vaulted ceilings, beams and columns, it was important to complement the home rather than compete with its charming touches.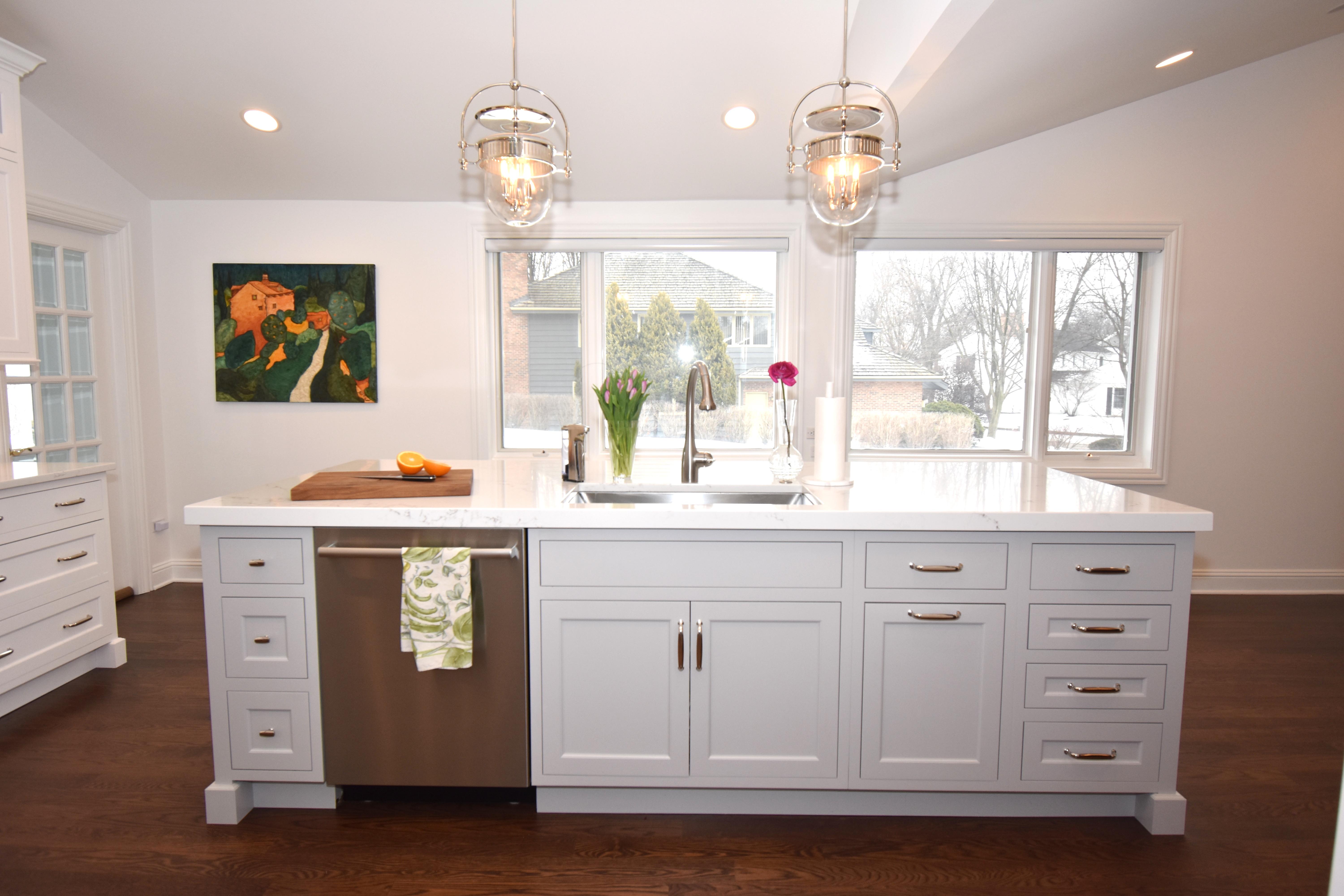 "The kitchen is truly timeless," Leslie says, adding, "We gave them two islands, one with storage and seating for quick meals or homework and one for food preparation with a view out the double windows."
Other elegant choices include the dimensional take on subway tile, white painted cabinets and crisp quartz countertops.
Leslie notes that small appliances, including the microwave, are tucked into the pantry, hidden out of sight. "No one wants to see the microwave anymore," she says.
In the end, the new generation of owners are happy with how the house has evolved.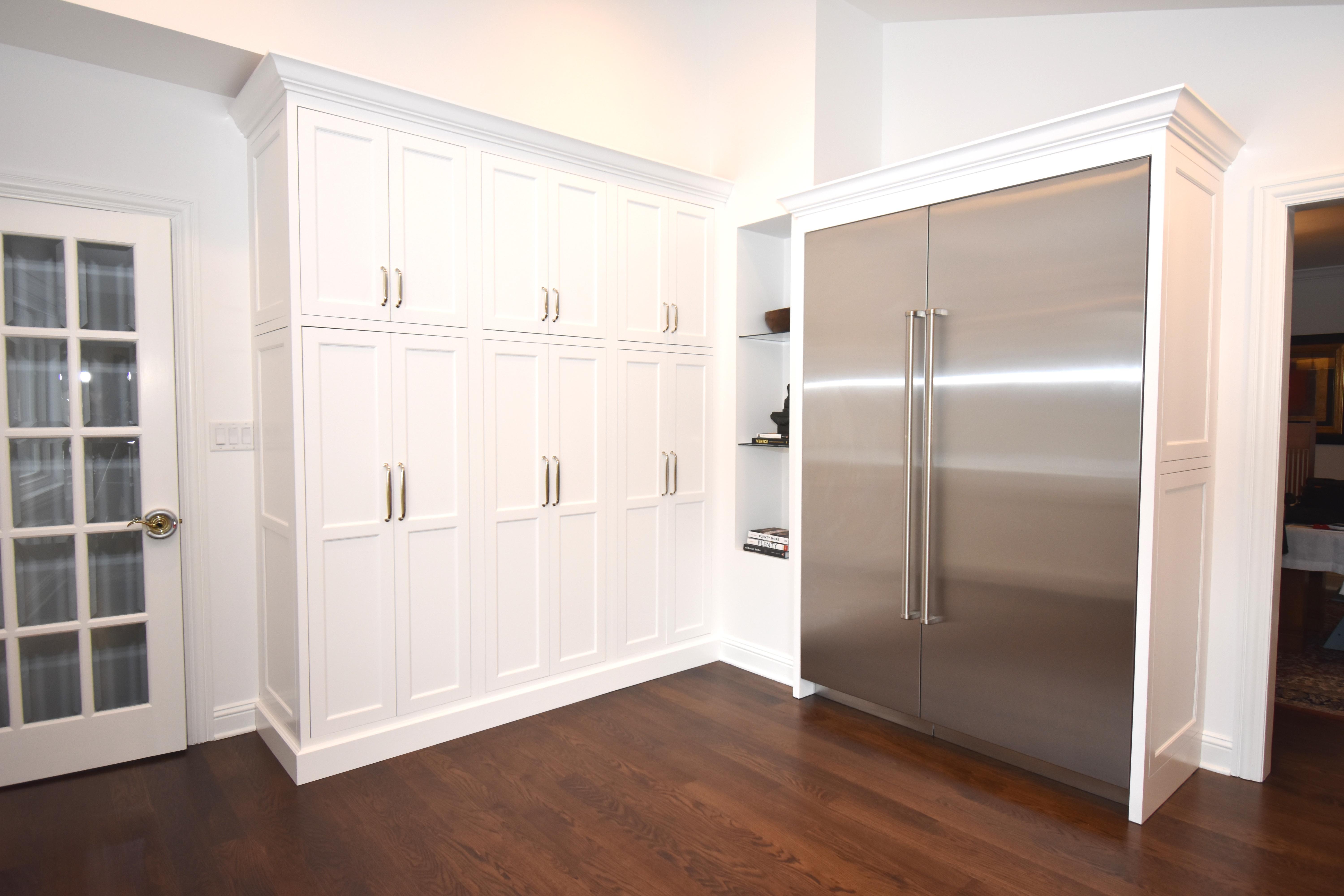 "They were mindful of wanting their parents to appreciate what they've done with the house. There is a definite reverence for improvements undertaken over the years and a real sense of being caretakers of this historic home," says Leslie.
If you are thinking of a new kitchen, whether your home is historic or not, you can set up a time to talk to Leslie about all the possibilities. There's inspiration to be found in the Normandy Remodeling photo galleries. Or follow along with us on Instagram, Facebook and Pinterest, where we share projects, ideas and more.