Subway Tile – A Classic Not a Trend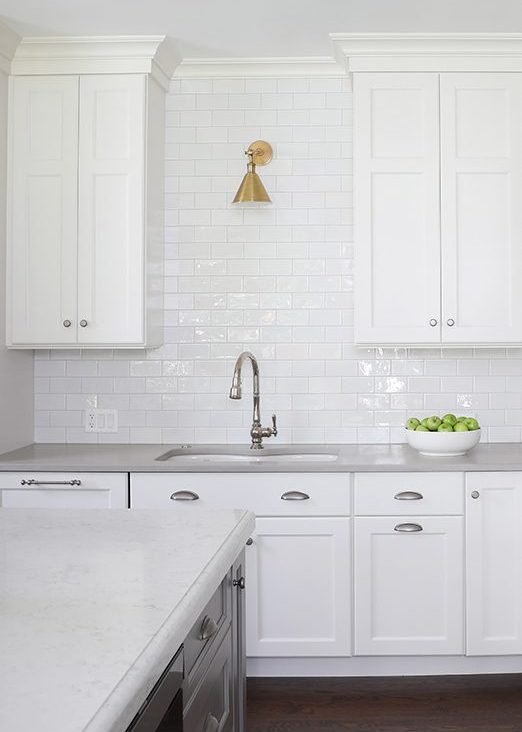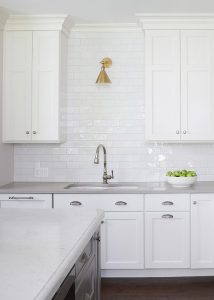 Subway tile – it's timeless, classic, affordable and has been a staple of kitchen and bath designs for decades. Its ability to complement any color palette or material selection means you can choose something that will remain flexible for your home's future. But what can be done to keep it looking fresh and unique? A little creativity with arrangement, shape, and grout choice can make all the difference when installing subway tiles.
"What's not to love about subway tile?" asked Normandy Designer Leslie Lee. "Its geometric shape makes it so versatile and the sky is the limit when it comes to accent patterns."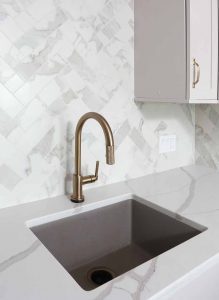 Today's tiles come in a mind-boggling array of colors, sizes and finishes that partner well with just about any style of decor. And they've made the leap from kitchens and baths to other areas that benefit from easy-care surfaces, such as laundry rooms and mudrooms.
Playing with your pattern is a great way to take something mainstream and make it your own. Zigzagging your angles into a herringbone pattern accentuates the material, turning a simple backsplash into a handsome focal point.  An elongated tile in a staggered pattern is a clean and classic look, while stacked vertically is artful and gives it a contemporary feel.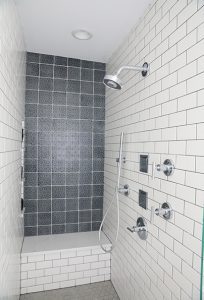 Your grout choice can also add to the visual impact that you are trying to make. It has the power to define your tile and give it a subtle contrast. Neutral lines harmonize with the tile and highlight the shapes, black grout is an attention grabber and creates drama, and gray can mask grime and is easier to keeping looking clean.
"Subway tile is simple but chic at the same time," said Leslie. "There is a reason it has been used since the early 1900's – it's both practical and aesthetically pleasing."
If you are looking for ways to put your own mark on your kitchen and bathroom tile or contemplating more extensive changes to your home, you can set up a time with Leslie to talk about the possibilities. You can also learn more about additions, kitchens or other remodeling projects at an upcoming workshop. Check out the photo gallery or follow Normandy Remodeling on Facebook and Instagram for even more home tips and inspiration.