Town & Country Kitchen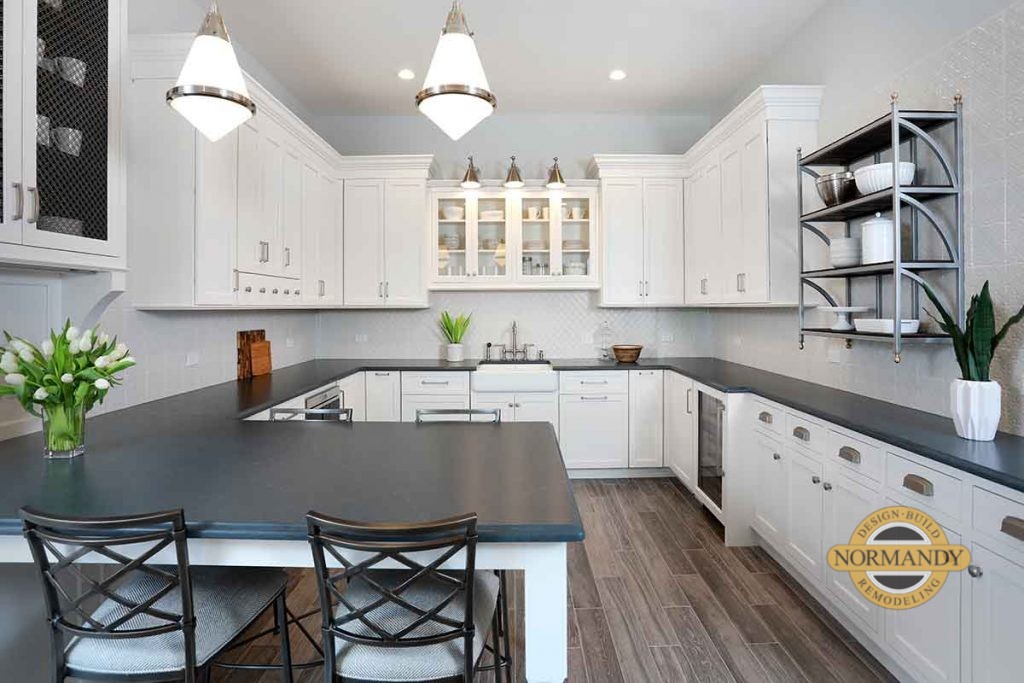 Everyone loves a white kitchen, and this is the kitchen to please a crowd. Clean lines and straightforward design make it perpetually on-trend and a workable, user friendly kitchen. Normandy Designer Liz Reifschneider designed this timeless beauty using her signature inviting style.
"I wanted the space to be comfortable whether you were cooking, entertaining or just hanging out," said Liz. "I wanted it to be ageless, so it withstands the test of time."
A subtle mix of modern and classic details peacefully coexists allowing it to stand out from the crowd.  Honed quartz countertops resemble soapstone but are more durable for everyday use. The peninsula with fusion legs is a flawless combination that extends your countertop for an extra prep space or dining area and gives a traditional look with a contemporary flair.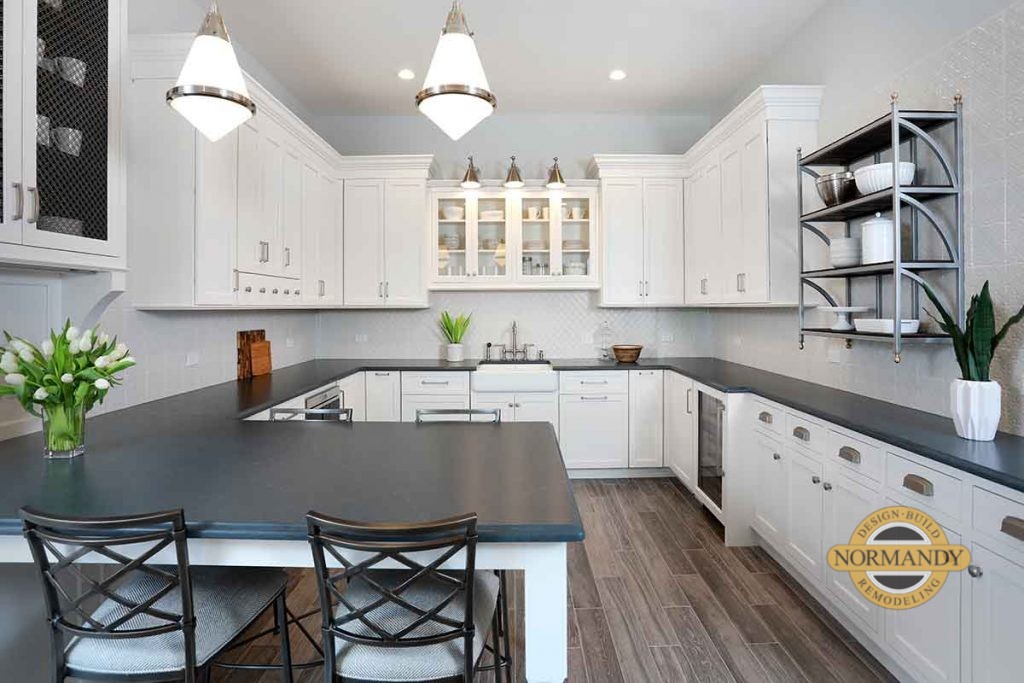 Mixing your cabinet styles gives you the best of both worlds – easy access open shelving to display your favorite dishes while covered cabinetry holds your essentials. Mixing metals, such as silver hardware and brass accents, provides the ideal finishing touch to modernize the look.
Ever present nuances truly make this kitchen special and complete the seamlessly sophisticated look.This stunning kitchen is just one of many you'll find at the Normandy Remodeling North Shore Design Studio. You can also find inspiration for your addition, kitchen or major renovation on Facebook, Twitter, Instagram or Houzz.