Luxe Retreat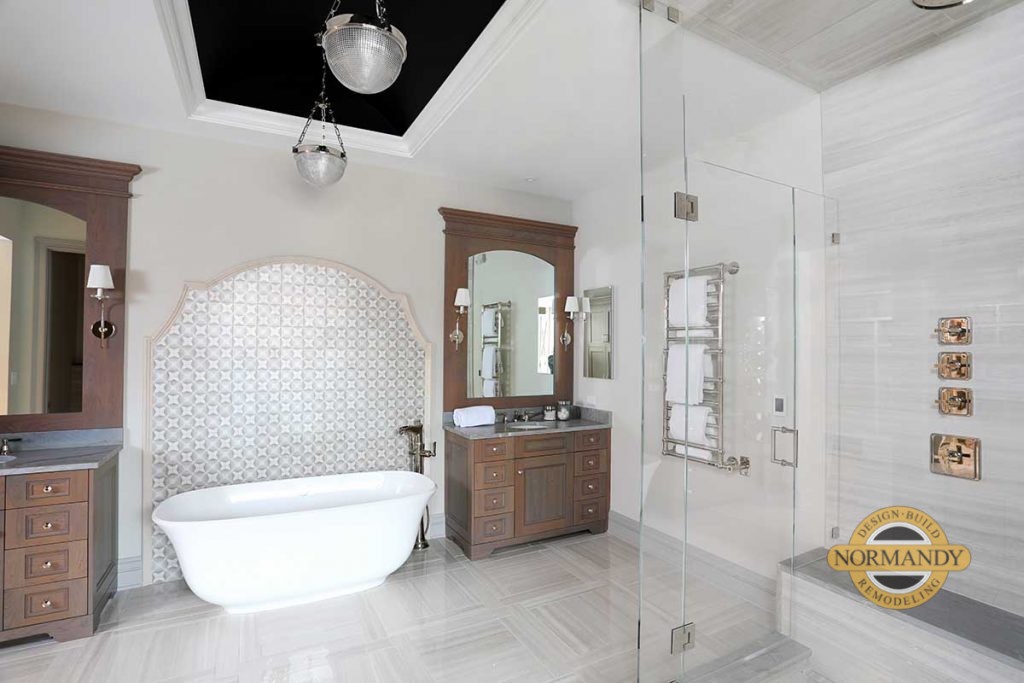 The warmth of the natural materials in this spa-inspired master bathroom makes you comfortable and ready to unwind. It invites you to take a long luxurious shower or grab your favorite book and soak in the tub for hours. Normandy Designer Liz Reifschneider had 5 star hotels in mind when designing this master suite.
"I wanted to bring the pampered feeling of a spa into your home for everyday life," said Liz. "And make the start and end of your day more enjoyable."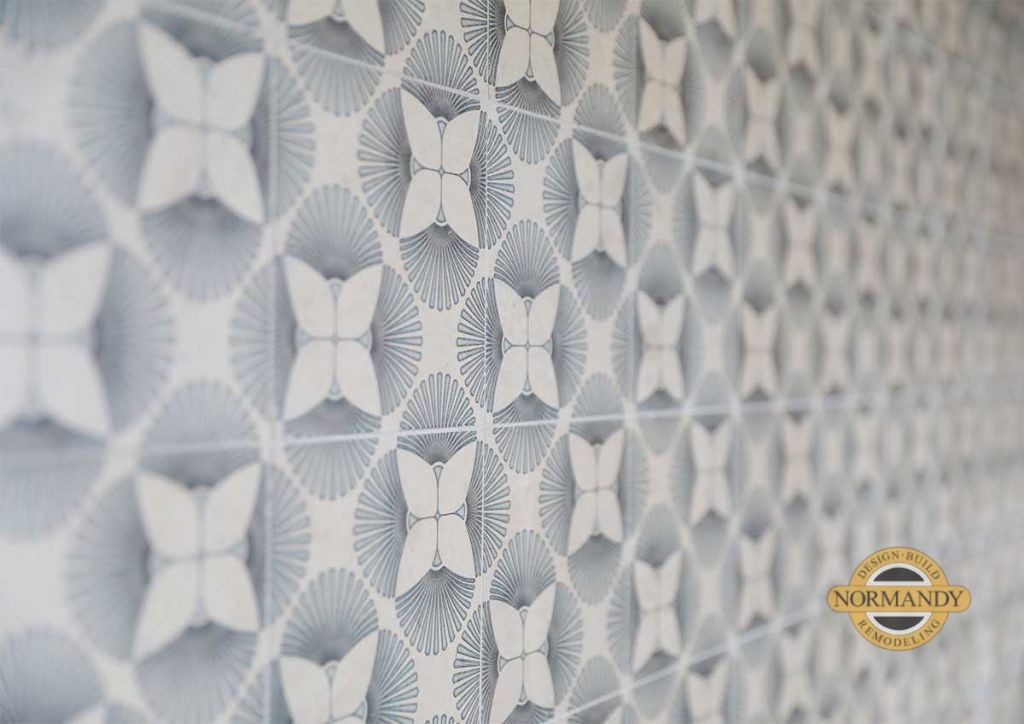 The barrel ceiling centers the freestanding bathtub, defining a soothing area. The tattooed Agate Limestone backdrop steals the scene and adds visual elegance for a picture perfect setting for soaking.
For those chilly Chicago winters there is heated flooring, a wall mounted heated towel rack, and a volcanic limestone resin tub that holds the water temperature. Add a hidden outlet for charging your toothbrush inside the medicine cabinet and there's no need for clutter to ever creep into this master bathroom.
This luxurious master suite says "lock the doors and enjoy some me time" and is just one of many displays you'll find at the new Normandy Remodeling North Shore Design Studio. Stop by the new Design Studio in Evanston, or our Hinsdale Design Studio, to take a look around and get inspired for your own remodeling project. You can also find inspiration for your addition, kitchen or major renovation at normandyremodeling.com or on Facebook, Twitter, Instagram or Houzz