Sorting Through Countertop Choices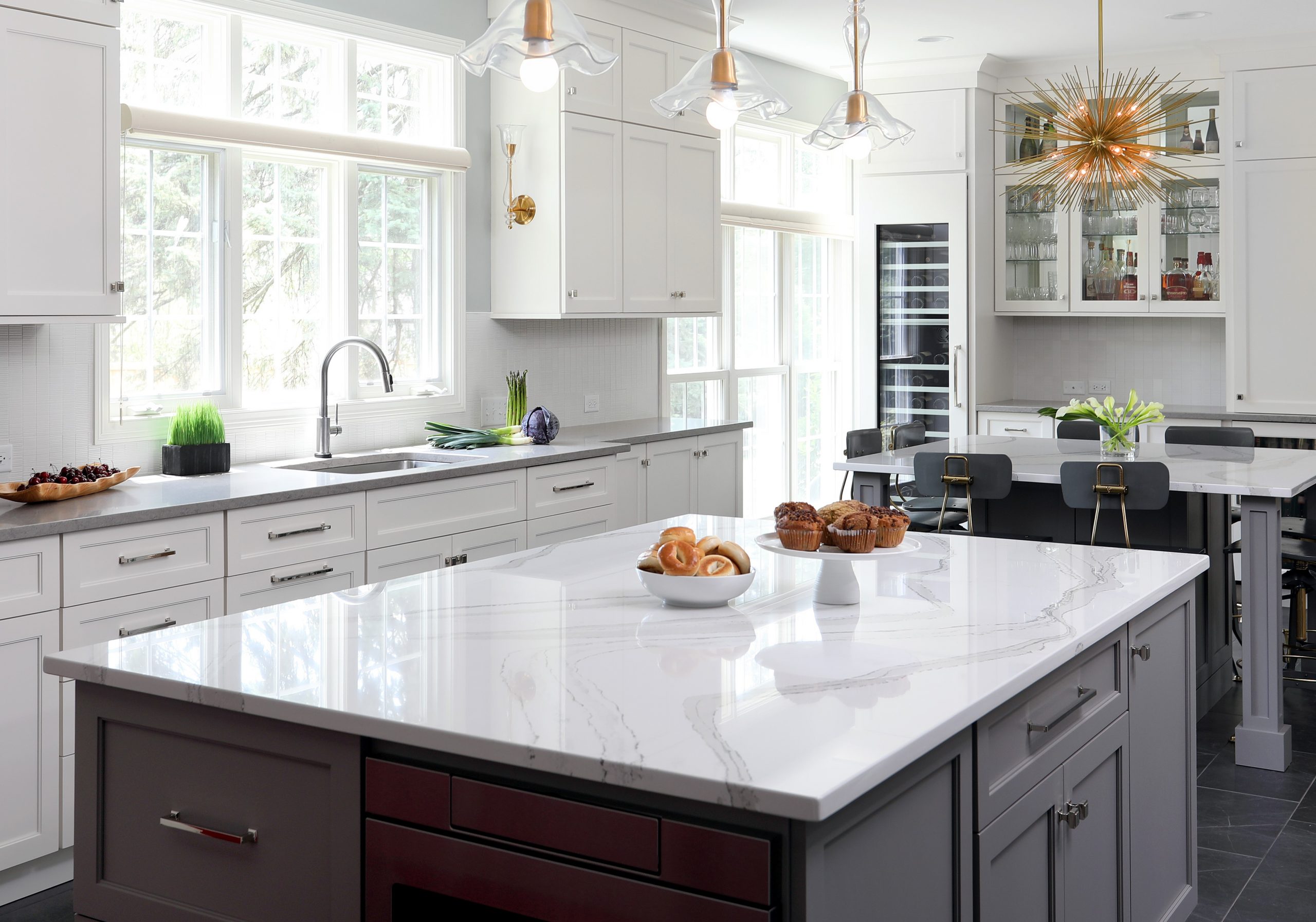 The countertop is an essential part of the kitchen; it's where all the action takes place and sets the tone and feel of the space. There is almost an endless selection of materials, styles and finishes to choose from, so Normandy Designer Liz Reifschneider weighed in on a few of her favorites.
"People are always asking me if granite is still the obvious choice for countertops. While it certainly has its place, its dominance is diminishing," says Liz. "Quartz or quartzite are my go-tos for durable, beautiful countertops with minimal maintenance."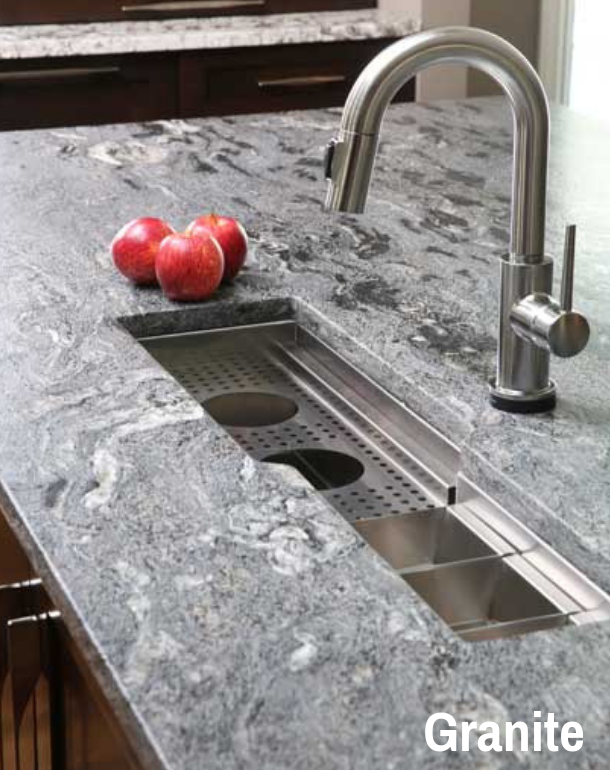 Granite has dominated the countertop scene for years, especially if you're looking for something strong and good looking, but it has a downside – it's still a bit porous compared to other choices out there. "While granite is the most durable and can make a strong statement, to me it looks visually heavy and outdated," said Liz.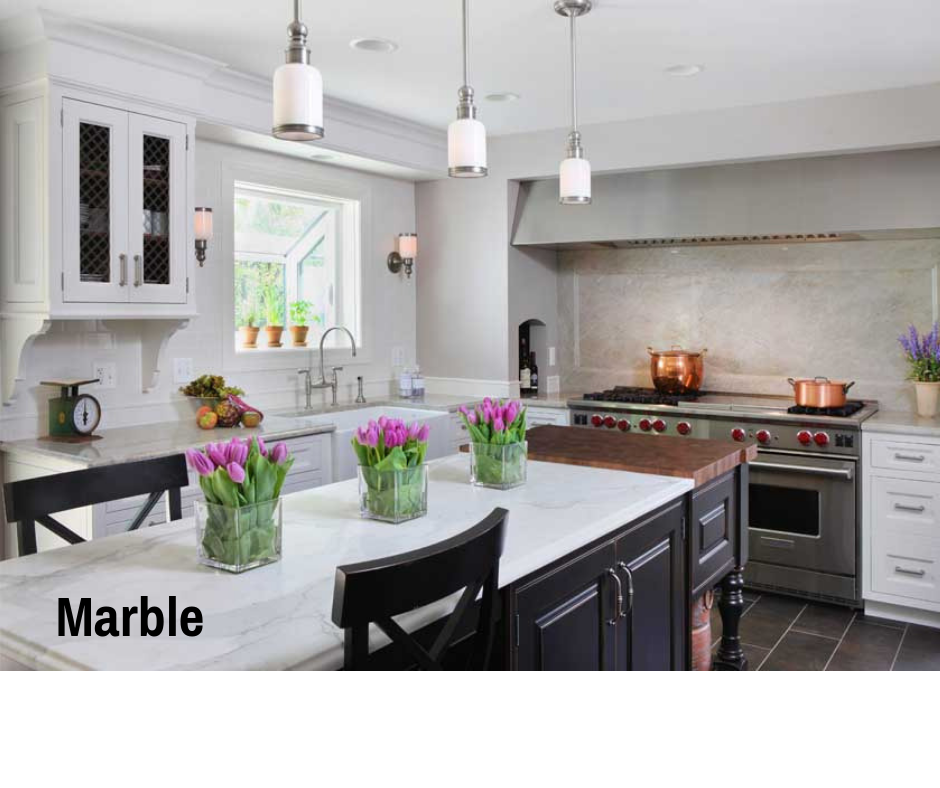 "Marble often looks elegant and can work with many different design styles but is not as durable as other stones," said Liz. From a maintenance perspective, it takes some work. Marble is prone to stains and scratches, so sealing your stone on a regular basis is a must, but not a guarantee to keep all problems at bay." If you don't mind the extra work and a little bit of risk, they are a beautiful addition.
Quartz is here to stay. It's a man-made material and was introduced as an alternative to granite and marble because it's non-porous and durable. Another plus is that it does not have to go through regular re-sealing like granite and marble.  Quartz now comes in many colors and patterns, mimicking the look of natural stone.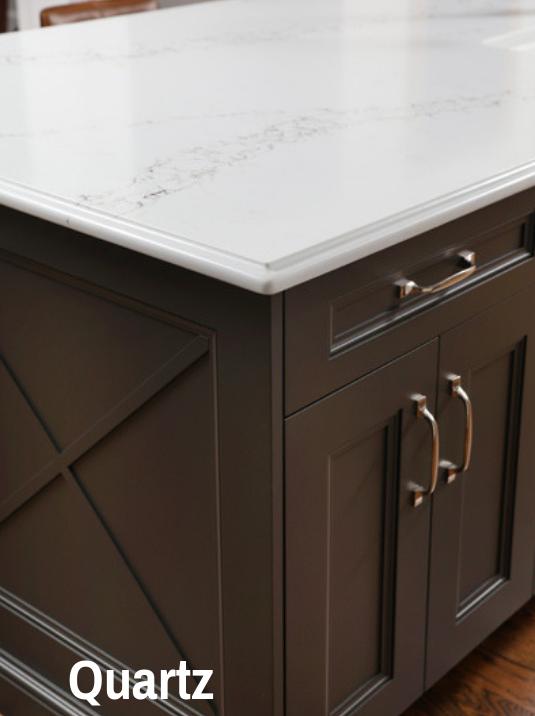 Quartzite is a natural stone that looks sophisticated and has become quite popular these days. If you still want to do something natural but calming in appearance and don't want to deal with the maintenance of marble, then quartzite is your answer. "To me, quartzite is the best of both worlds and I like using it for spaces that really call to bring nature inside.  Quartzites are absolutely spectacular. They can either create great drama or be extremely elegant in their subtlety." recommends Liz.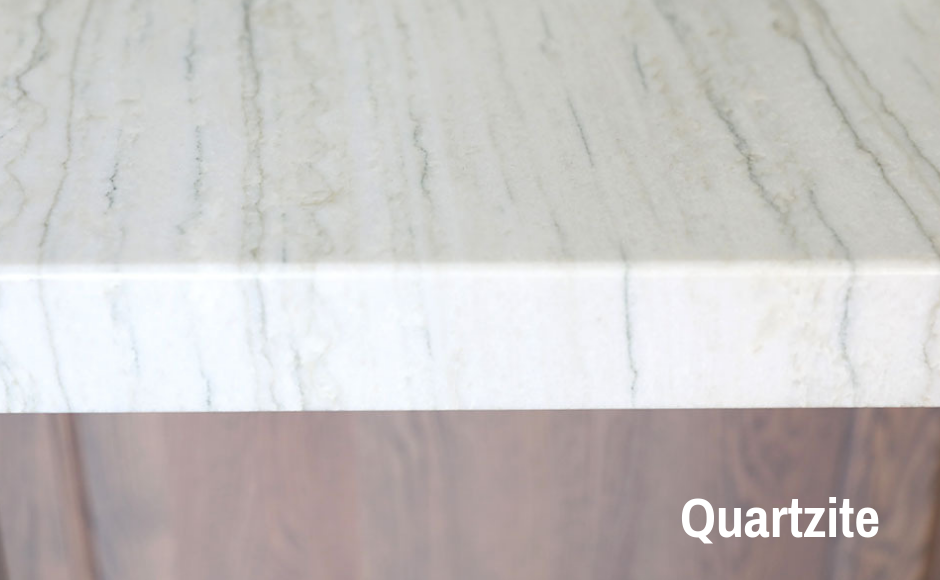 Choosing a decorative and functional countertop is as much a question of personal preference as it is about the style of your kitchen. To find out what is right for your new kitchen, you can schedule a time to meet with one of Normandy's talented Designers, like Liz Reifschneider, or register for an upcoming workshop to get your inspiration flowing! Check out the photo gallery or follow Normandy Remodeling on Facebook and Instagram for even more home tips and inspiration.