Giving Wood a Second Life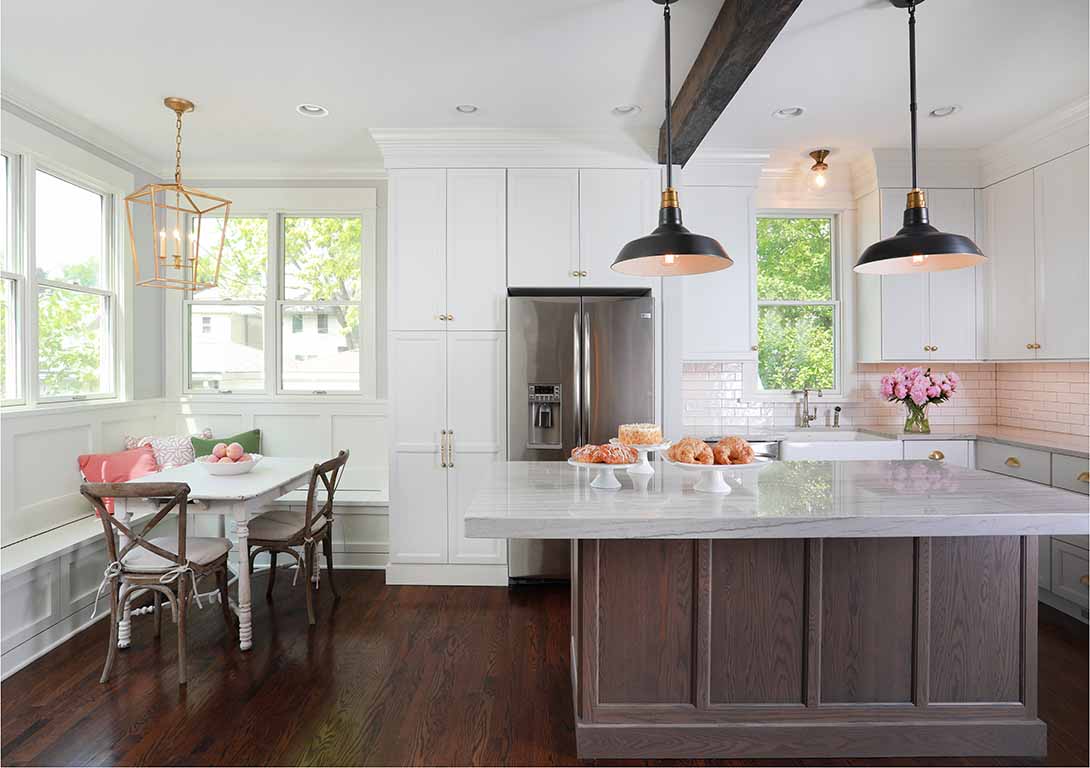 "There isn't a piece of reclaimed wood that I wouldn't or couldn't try to use," said Normandy Designer Karen Chanan.  Reclaimed wood isn't just for rustic spaces – its beauty makes it versatile for many different design styles.
Mixing and matching with existing wood finishes is one of the benefits of reclaimed wood. It helps add character to your home, and each piece has a story to tell. Not only is reclaimed wood beautiful, but you also can't beat its authentic aging.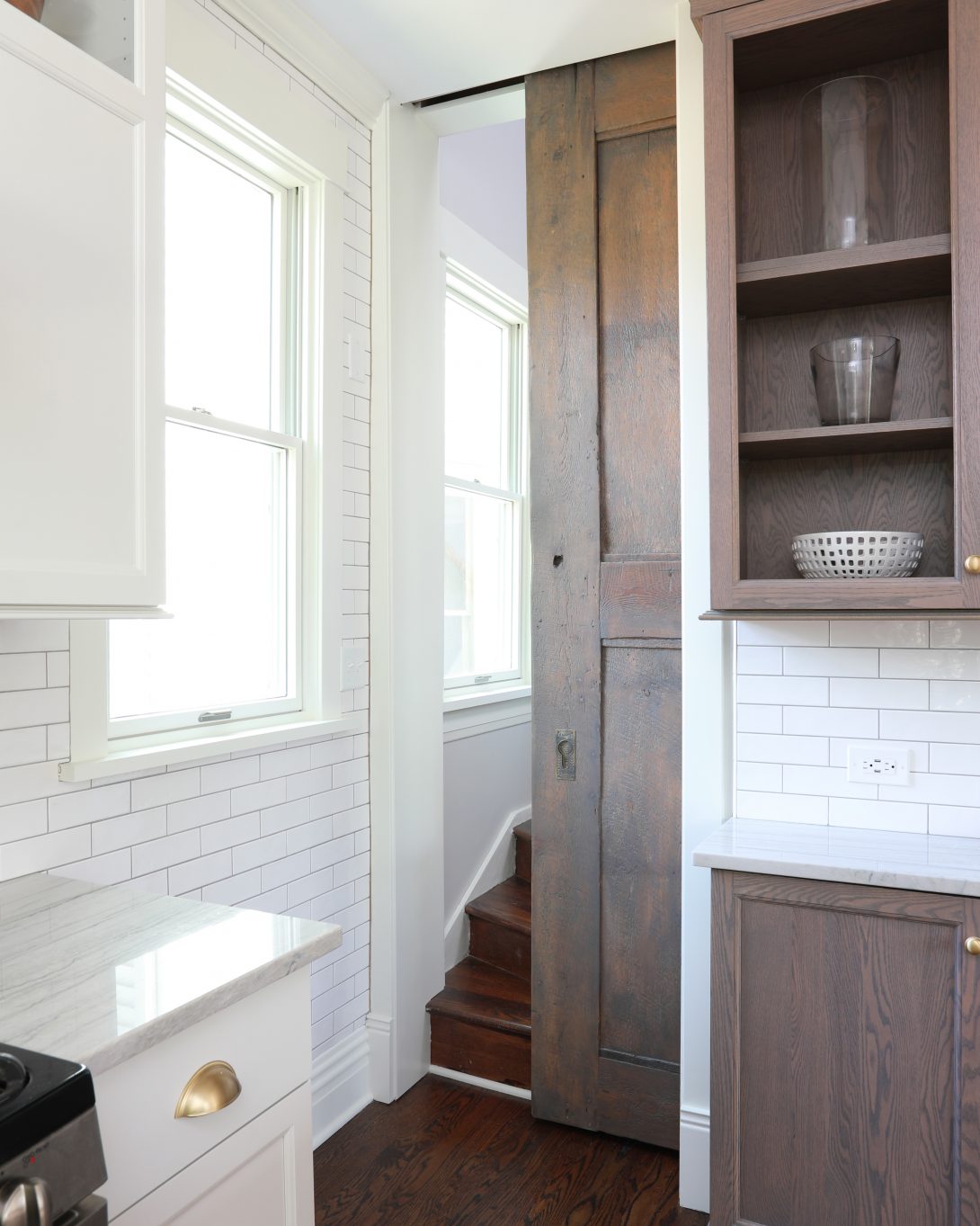 "Reclaimed wood gives your home personality and comes in all shapes, sizes, and colors," said Karen. "It's become my go-to when masking structural elements that can't be removed. The trick is to make it seem intentional."
There are plenty of fantastic opportunities to incorporate salvaged timber into your home, from floors and cabinets to exposed shelving and even ceiling beams. Reclaimed wood tends to amplify warmth and texture and makes a gorgeous focal point.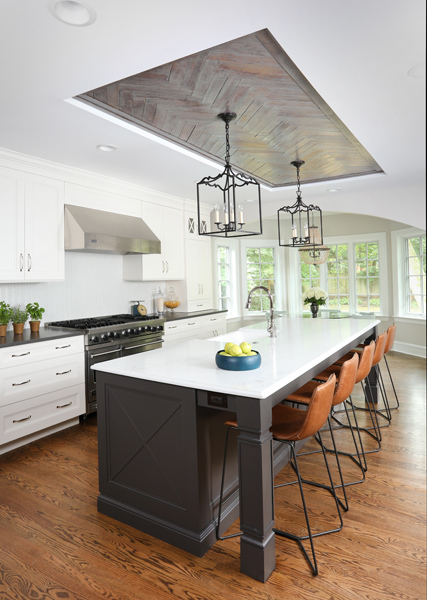 Open shelving in your kitchen is an easy way to incorporate the look without a huge commitment. If you're ready to go all-in, hand-scraped flooring is very popular and will give your room a vintage-modern feel.
"The use of reclaimed wood doesn't have to be complicated or fussy," said Karen. "It just has to compliment the aesthetic of the rest of the house to look cohesive."
If you are planning a remodel or design change to your kitchen, you can set up a time with Karen to talk about the possibilities. You can also learn more about additions, kitchens, or other remodeling projects at an upcoming workshop.Check out the photo gallery or follow Normandy Remodeling on Facebook and Instagram for even more home tips and inspiration.