Toe Kick Drawers are the Cabinets You Didn't Know You Needed
Cabinetry defines your kitchen, and storage is usually at the top of everyone's list. So it's no surprise that you want to squeeze every last bit of functionality out of your layout. Toe kick drawers are probably one of the best-kept storage secrets and something to consider, especially if you're working with a small space.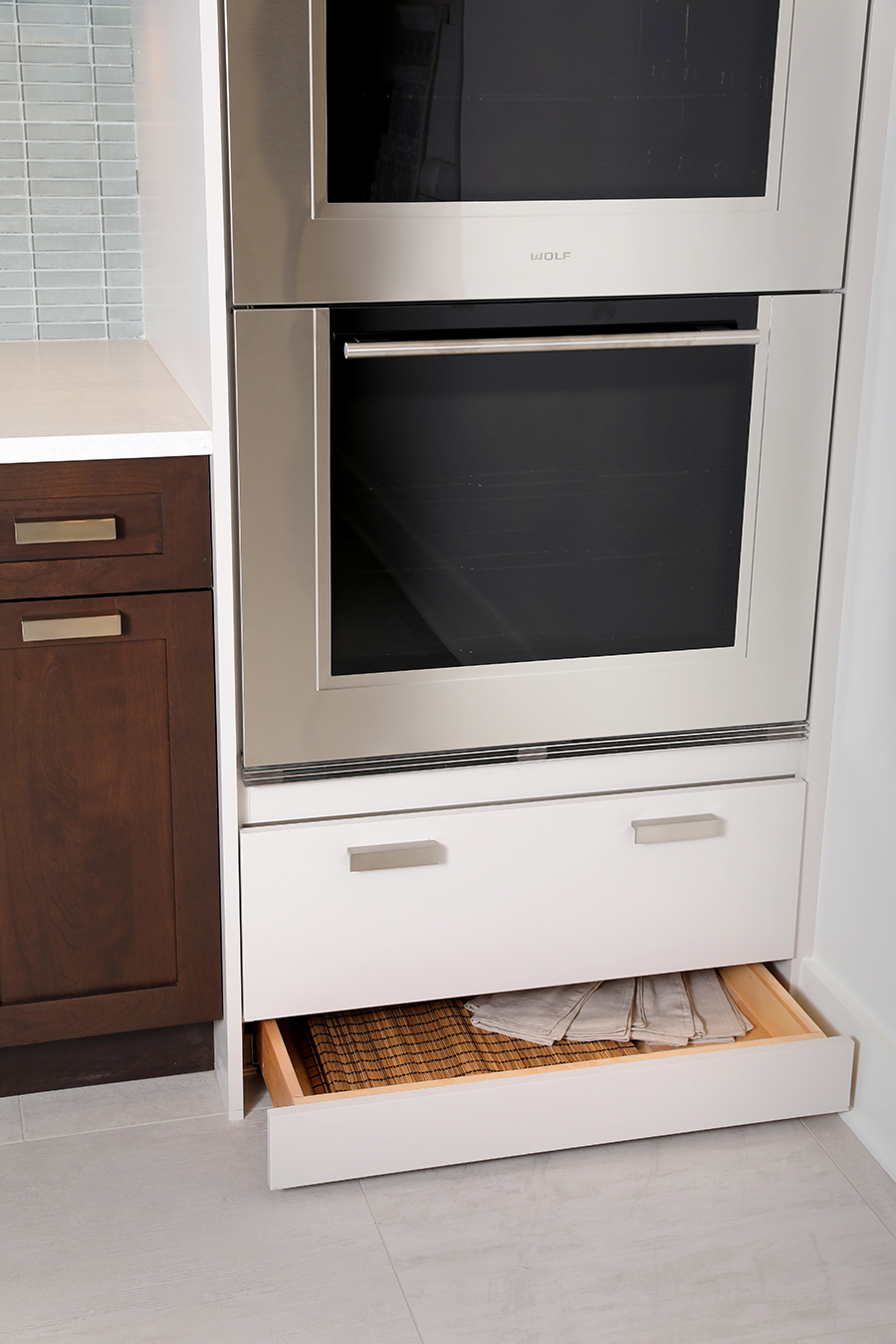 A toe kick is the area between the base cabinet and the floor and is recessed to allow you to be more comfortable as you are working on the countertop above. A toe kick drawer is a skinny drawer tucked in that dead space that opens with a nudge of a toe and provides hidden storage.
"Adding toe kick drawers to your kitchen cabinet design will give you extra space for storing small or rarely used items without changing the layout whatsoever," said Normandy Designer Ashley Noethe. "I would definitely consider them in the mix, especially in kitchens where space is at a premium."
"I like to put them in secondary spaces like an island or peninsula so they are tucked away from high traffic areas," added Ashley. "They are a perfect shallow hideaway in an otherwise ignored space for items such as baking trays, placemats and napkin rings, etc. Just be sure whatever you store in there can't be damaged from the occasional dust."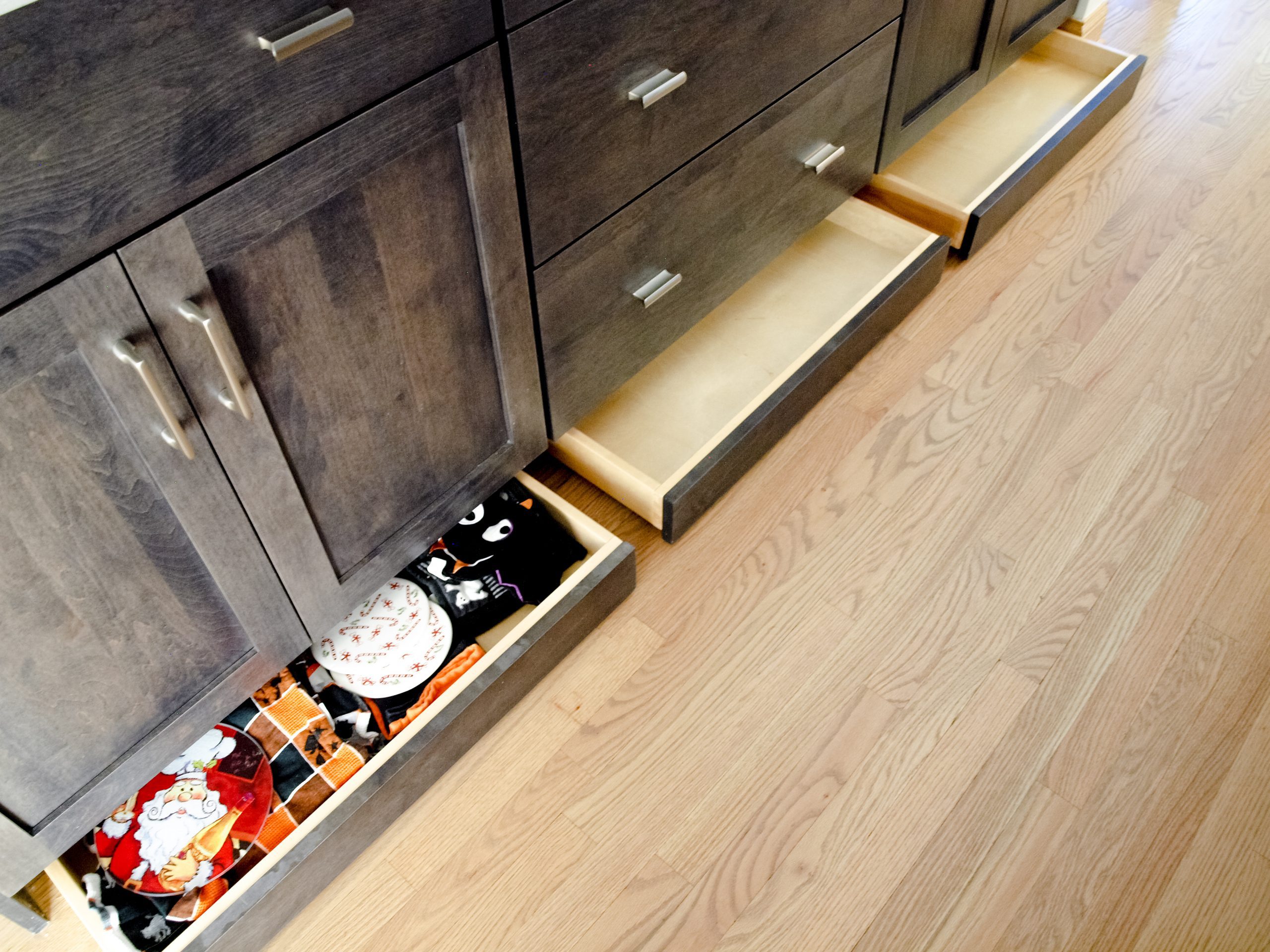 Toe kick drawers come in a variety of materials from wood to stainless steel and are usually matched to your other cabinet fronts. Keep in mind that white cabinetry might not be the best option if you're considering a toe kick drawer as it may show scuff marks from shoes.
If you are looking to get the most out of your cabinetry storage or contemplating more sweeping changes to your kitchen, you can set up a time with Ashley to talk about the possibilities. You can also learn more about additions, kitchens, or other remodeling projects at an upcoming workshop. Check out the photo gallery or follow Normandy Remodeling on Facebook and Instagram for even more home tips and inspiration.