Oak Brook Gourmet Returns A Mid-Century Modern Home To Design Glory
When the right person finds the right home, the results can be magical. The matchup between this Oak Brook gentleman and the mid-century modern house he fell for is one of those instances. The homeowner purchased this stunning mid-century home knowing renovations were needed to correct updates completed in the 90's that strayed from the home's true aesthetic. "He saw the potential and was committed to remodeling his kitchen to include all the modern amenities while honoring the home's intentions," says Normandy Designer Laura Barber, AKBD.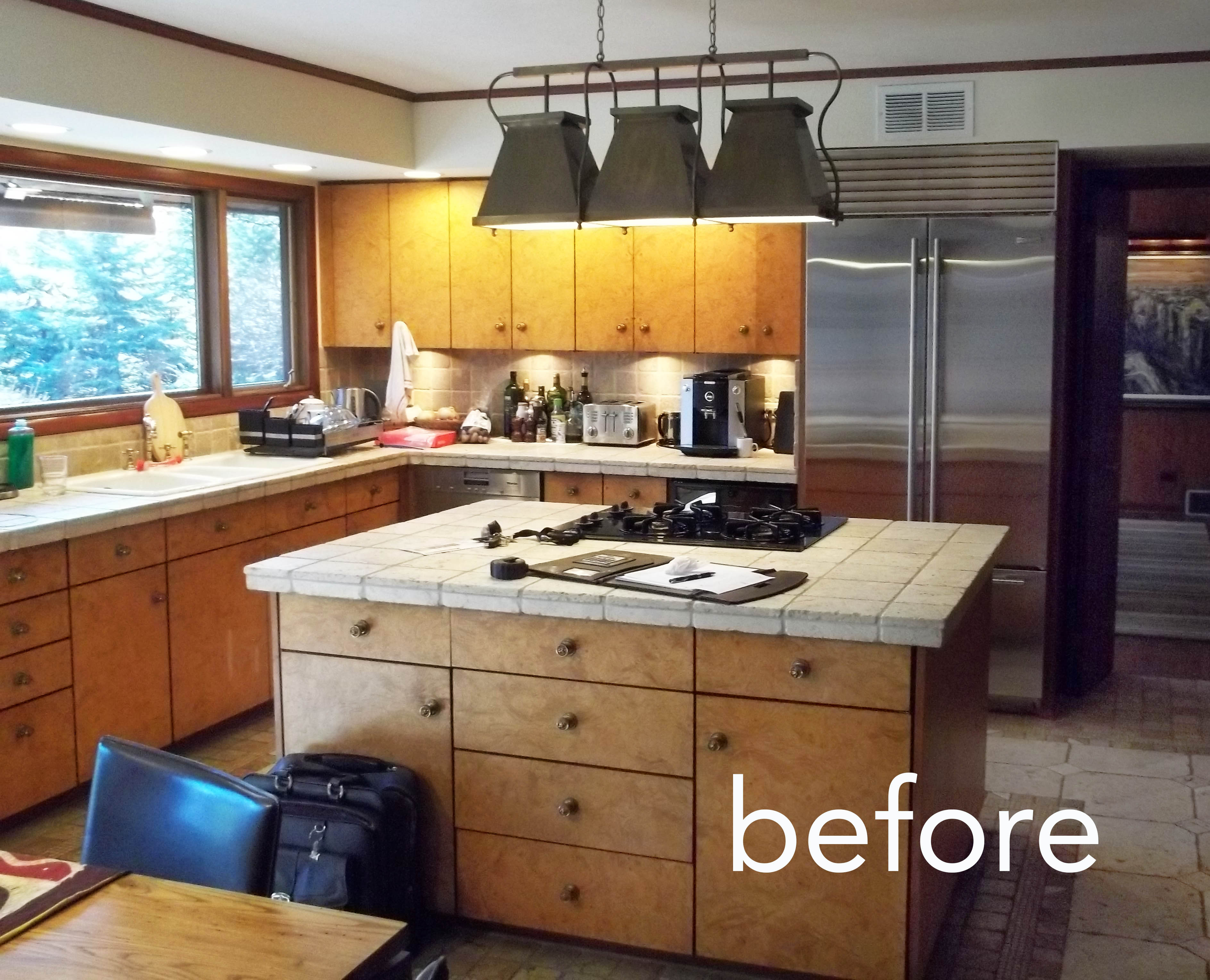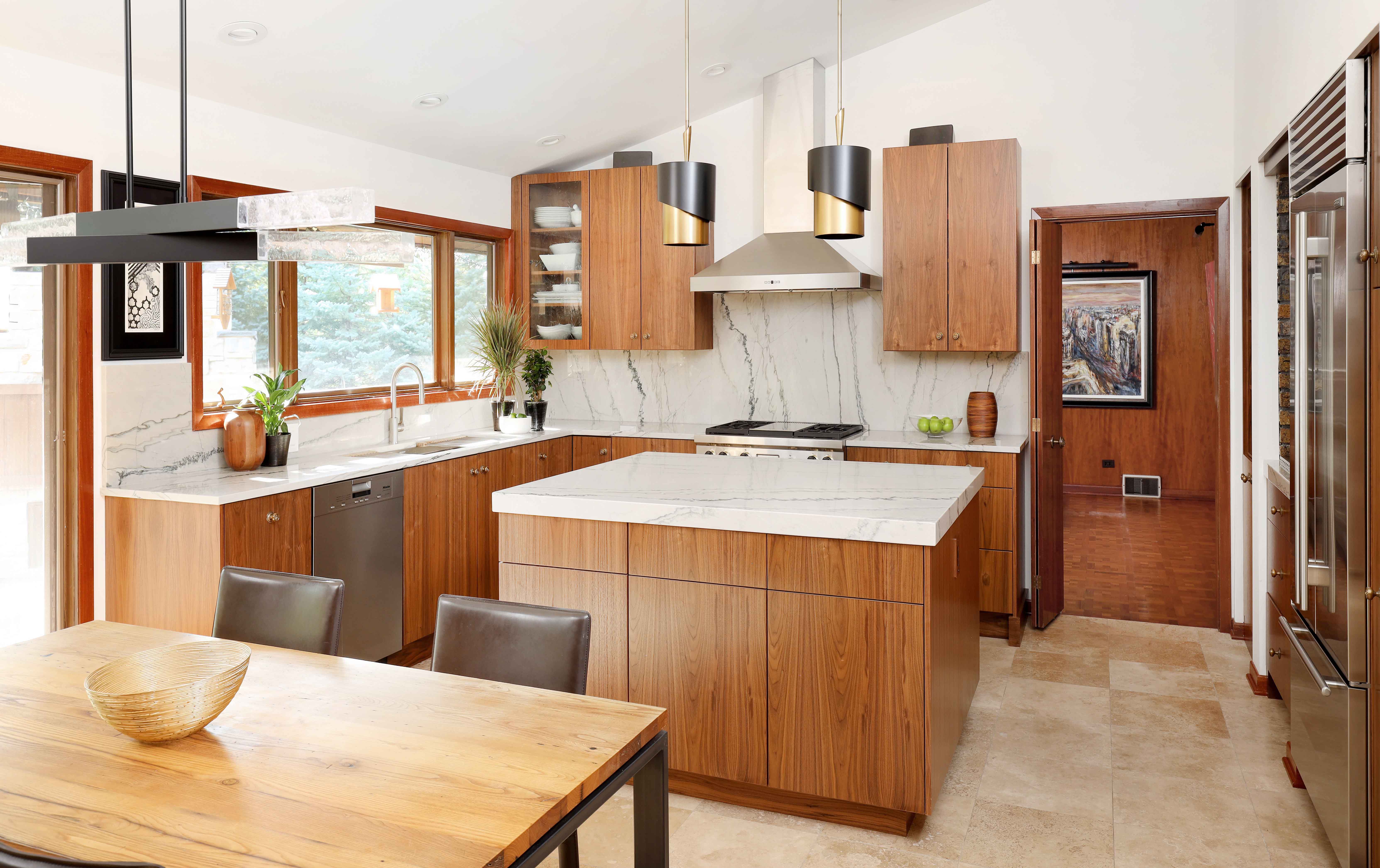 Originally from Argentina, this skilled chef appreciates the natural beauty of stone and wood. This home has beautiful wood paneling throughout and he wanted to see that carried through to the kitchen. If you ask him what "sealed the deal" on choosing this home, he's more likely to say it was the indoor grill. "The indoor grill remained a non-negotiable throughout the renovation," says Laura. "The original alcove remains the same but we added a new ventilation hood, top of the line indoor grill and storage cabinets below to allow him to grill year-round," she adds.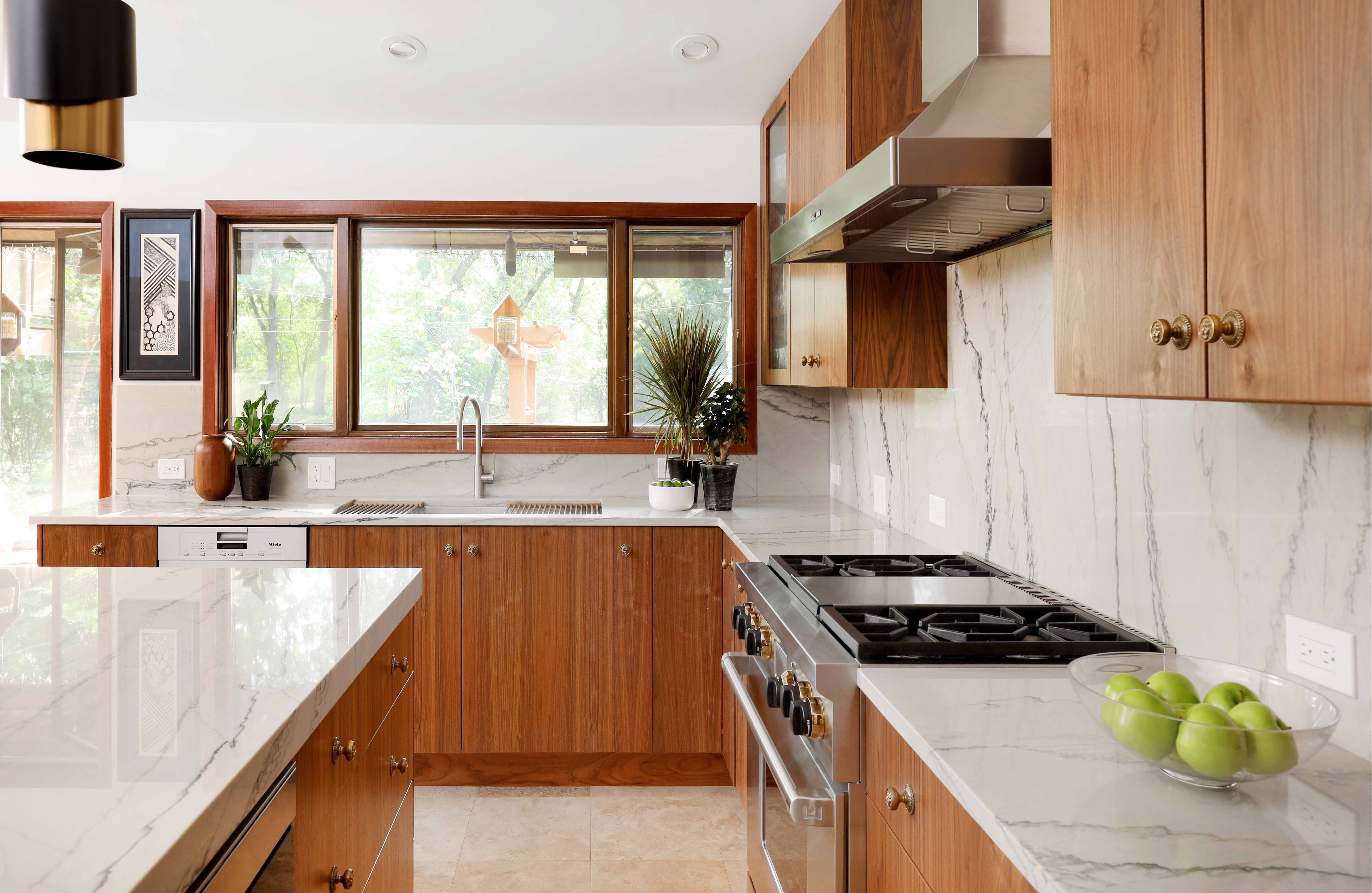 Natural walnut cabinets, quartzite stone countertops with dramatic veining and natural travertine floors brought his vision for the space to life.
Other elements of the restoration involved undoing much of what had been done before. The cathedral ceiling had been framed down to a standard eight-foot height and the area over the cabinets were fitted with soffits. Now the ceiling soars once again and every cabinet was designed and accessorized to make entertaining a breeze.
There was an enormous castle-style fireplace along the back wall that was impractical and completely out of place in this mid-century home. "The original gothic fireplace structure was demolished and reframed to create a bar space that serves as both a coffee bar and a wine and cocktail bar space for friends," explains Laura.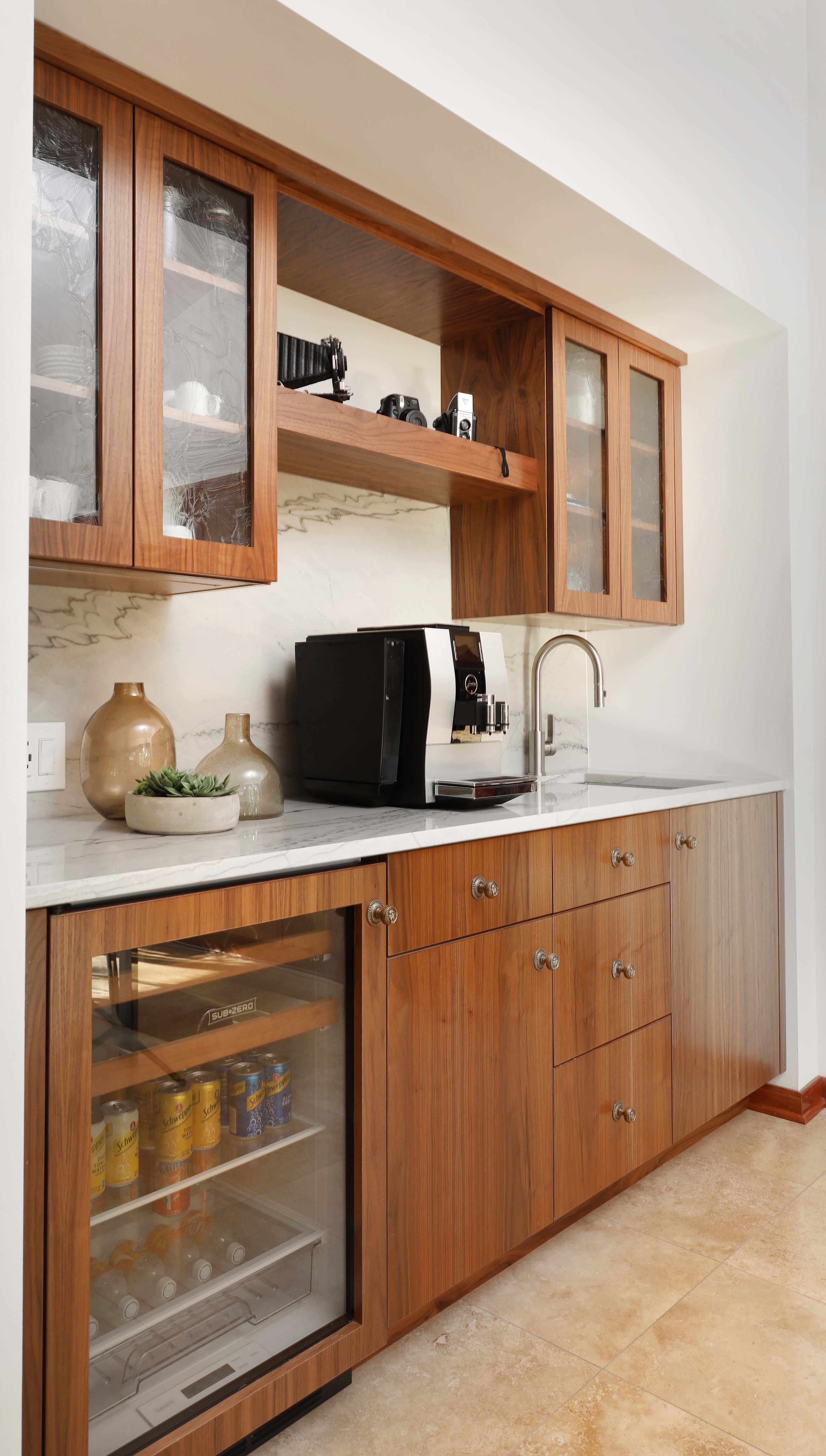 Some vintage details did survive and enhance the new design. "The original home had solid brass lion's head hardware throughout both the interior and exterior doors including the kitchen. This hardware was refurbished and reused for its beauty and as a tribute to this home's roots," says Laura.
After much debate, the paneling in the entryway remains. It is now enhanced by new dramatic light fixtures and the travertine flooring from the kitchen that was continued into the foyer.
The home is now an extraordinary blend of modern amenities and mid-century style. It is the perfect place for sipping great coffee, cooking for family and friends and enjoying the beauty of life.
If you're thinking of remodeling your kitchen, set up a time to talk to Laura about bringing your own vision to life. Find inspiration in the Normandy Remodeling photo galleries. Stay social with us on Instagram, Facebook and Pinterest for more projects and ideas.