The Wonderful Wet Bar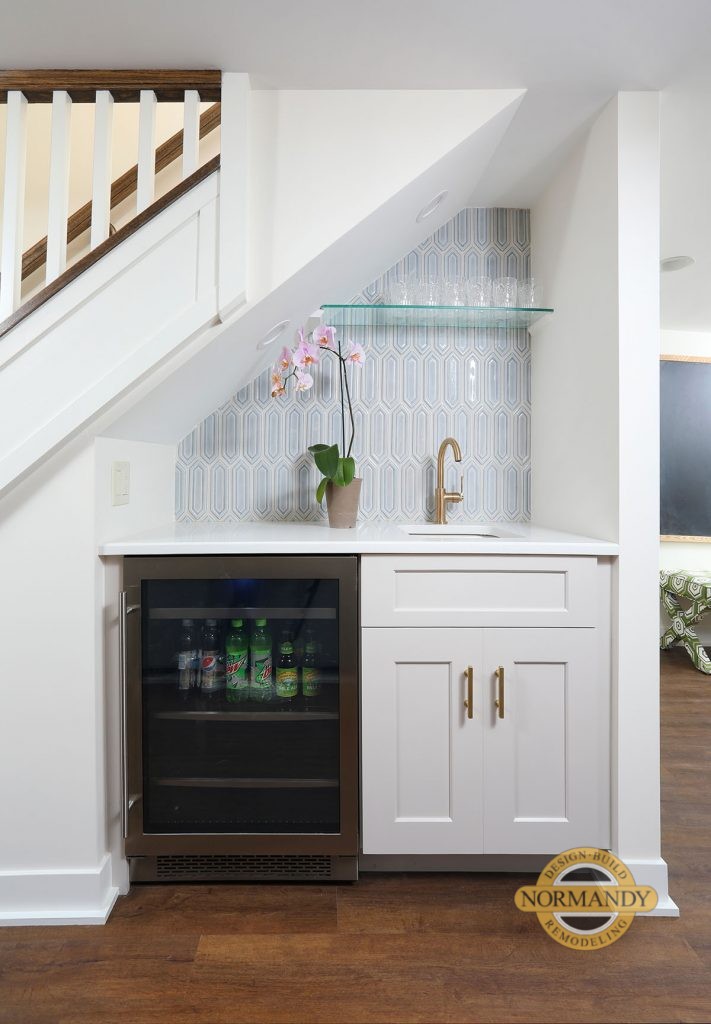 Sometimes the smaller spaces in your home can have a larger than expected impact on flow and usability. Adding a wet bar is an excellent example of this. A wet bar includes a sink. Having a sink with running water differentiates it from a dry bar. That sink makes entertaining easier and opens up an array of possibilities.  
Plan to place your wet bar in close proximity to your entertaining area. This might be just off your dining room or family room. Sometimes it is right in the family room.  
Think about if you'll just be serving beverages from your wet bar while entertaining or if it might be more multi-purpose for your family.  Your wet bar can double as a butler's pantry or coffee station. Because a wet bar has a sink, it's a really convenient place to prepare coffee or tea.  
Some people choose to tuck in a beverage fridge too, which will make your wet bar a great place to divert people away from the kitchen while you're working in there. If you situate the wet bar off to the side, it stops people from coming in because they can grab a bottle of water or cream for their coffee.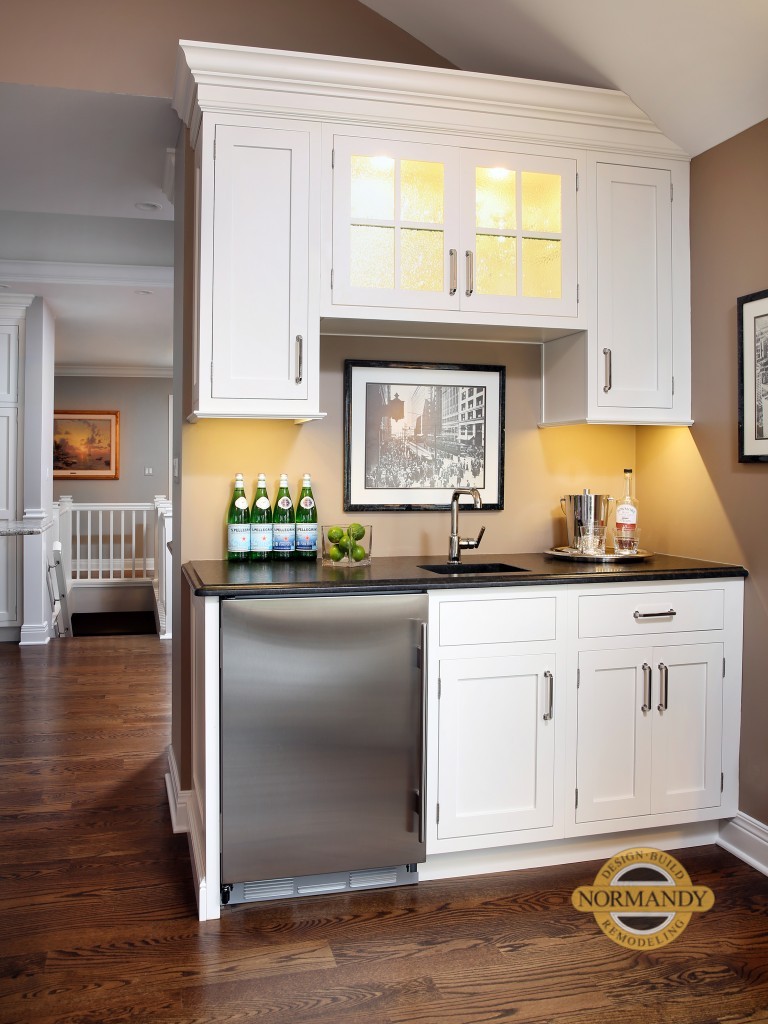 The wet bar is an area of your home designed for enjoyment, and it makes perfect sense to have a bit of fun when designing it. Glass cabinets, sometimes with antique mirror backing will show off your glassware. You can use wallpaper because you don't have to worry too much about the backsplash. The wet bar is a perfect place for a really pretty faucet or the hammered copper sink you love but that isn't practical for a higher use area. Think of it like a powder room. You can have a little bit more fun.
If you're thinking of remodeling your kitchen or family room and possibly adding a wet bar, you can set up a time to talk to with one of our Normandy Designers about your needs. The Normandy Remodeling photo galleries are a good place to start if you are looking for ideas. We share our favorite projects, plus behind the scenes tips and tricks on Instagram, Facebook and Pinterest. You are always invited to follow along with our feeds.