The Happy New Heart of an Arlington Heights Home
For many people, including this Arlington Heights family, life is better with an open-concept kitchen. In their case, Normandy Designer Ashley Noethe guided the process of transforming three enclosed rooms into one open and inviting space.   
Ashley explains the challenges of the original kitchen as such, "The previous kitchen was designed using deep-toned wood, which, when combined with the closed-off layout made it very dark. The traffic flow was interrupted by a small seating peninsula. Honestly, it was hard for more than one person to be in there at a time."  
Down came the wall between the kitchen and the adjacent living room area. This expanded the kitchen, which now includes the dining space for an open, welcoming all-in-one space.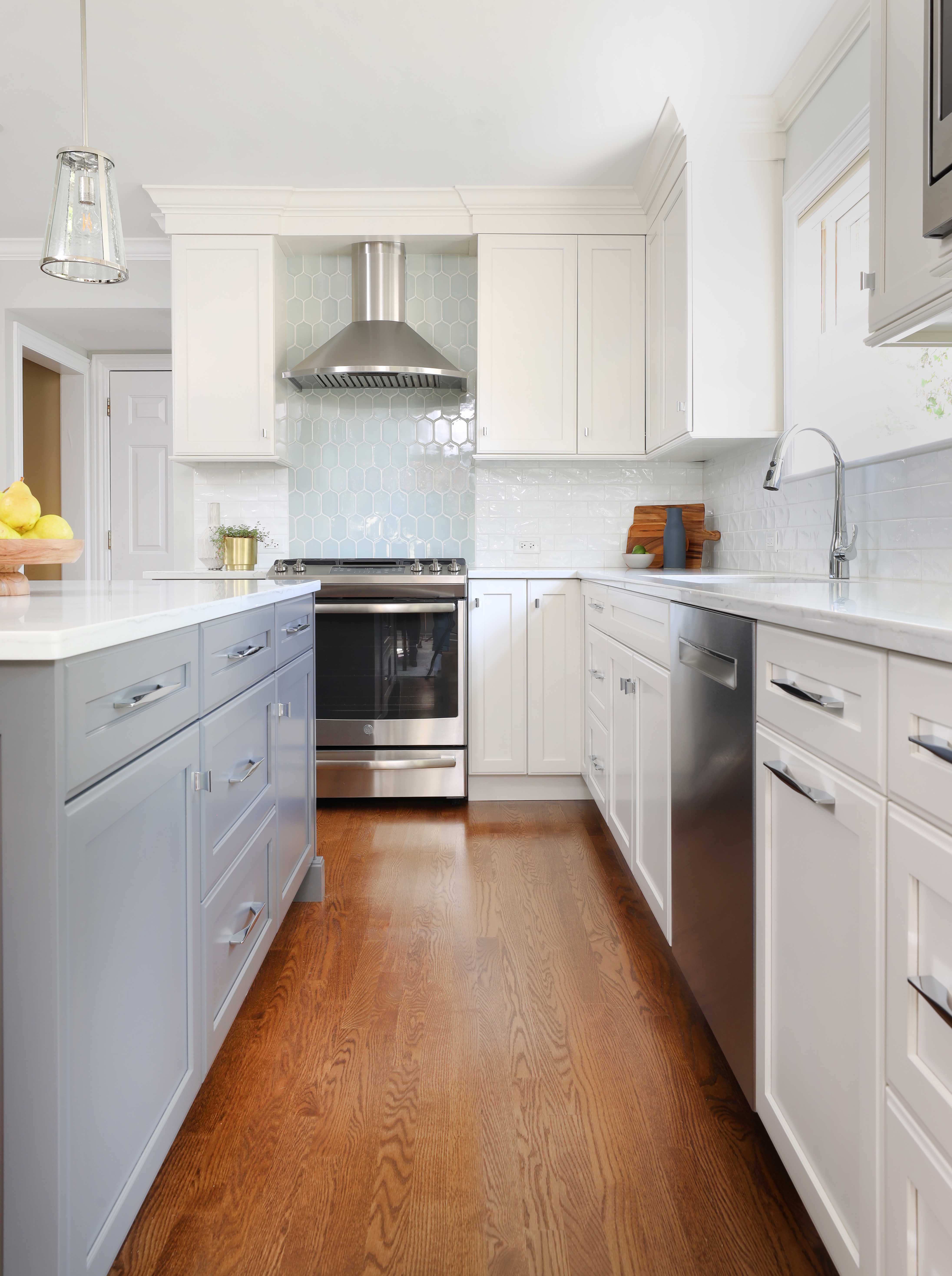 Taking out this load-bearing wall did come with structural load issues. Ashley explains, "Had we opened it up the whole way we would have had to put in a steel beam and added a steel post in the basement, which would require breaking up the floor and pouring a concrete footing. This would have been both messy and expensive."    
The solution is a series of lovely passthroughs that frame both the kitchen and dining area to maximize seating space, sightlines, and traffic flow, and also allows a chase for mechanicals to access the second floor.  
With the kitchen and dining space now open to the family room, the focus turned to lightening things up and fixing the flow.   
 "We added an island to allow for daily seating, entertaining, and inclusivity," says Ashley. She adds, "We repurposed some of the existing accent cabinets and turned them into a serving station and glassware display near the dining table. It looks fresh and also stretched the budget."  
The dining table is an inherited treasure. Ashley worked to ensure proper spacing around it and to incorporate it into the new design.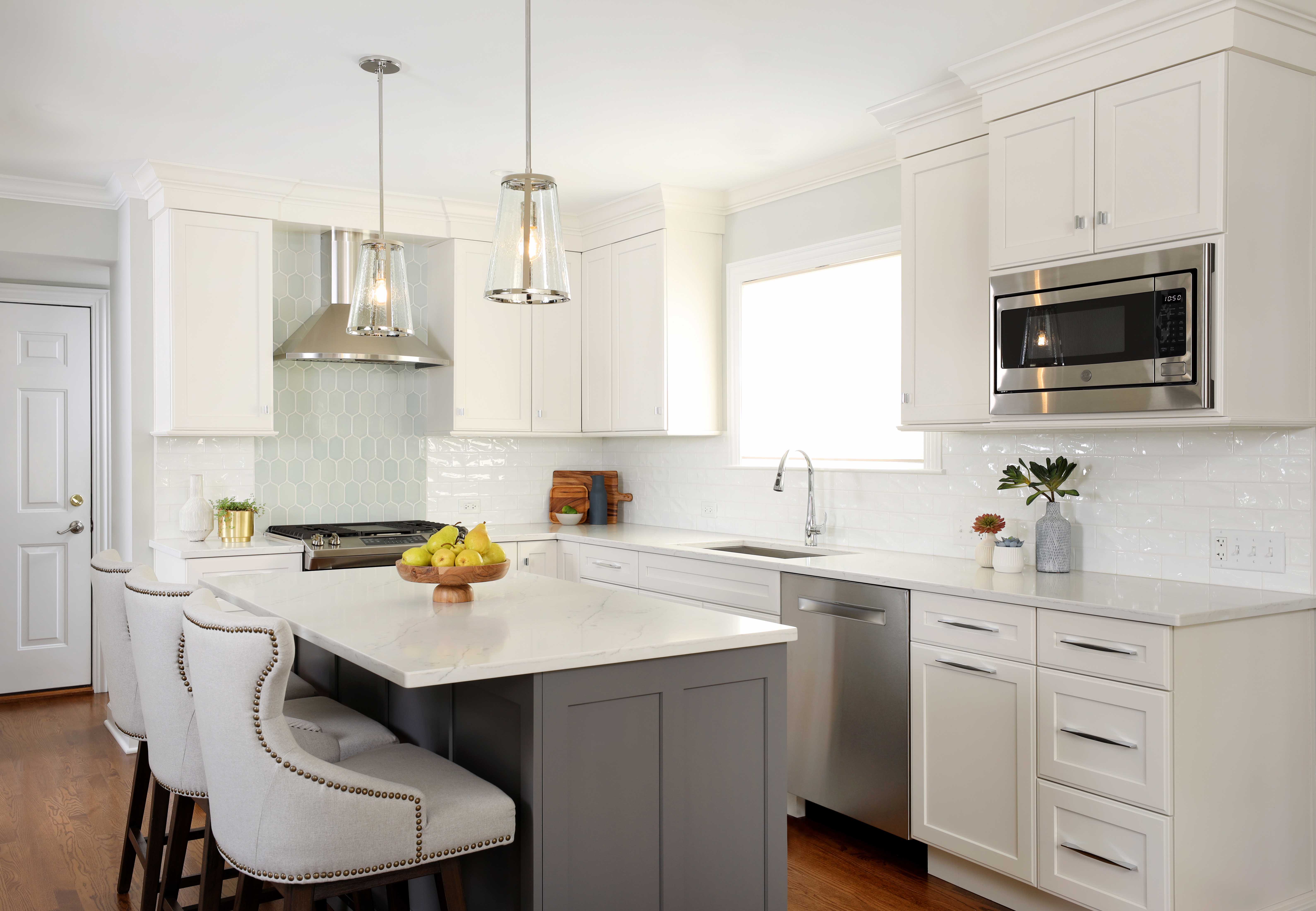 Each surface and finish were chosen to add interest and texture to the kitchen without being overwhelming. That shows up as variations of happy colors including white and light gray mingling with a touch of robin's egg blue tile for a hint of spring year-round.   
"We chose simple lines and accents to allow the eye to wash over everything as a whole, which creates the spacious feeling they want," says Ashley. This family of three is very happy with the results of their forever home renovation.   
If your layout isn't working or you'd like a kitchen that's light, bright and filled with clever storage, you can set up a time to talk to Ashley. Check the Normandy Remodeling photo galleries for more ideas. You can also follow us on Instagram, Facebook and Pinterest where we share finished projects and inspiring details.