Life Happens At The Kitchen Table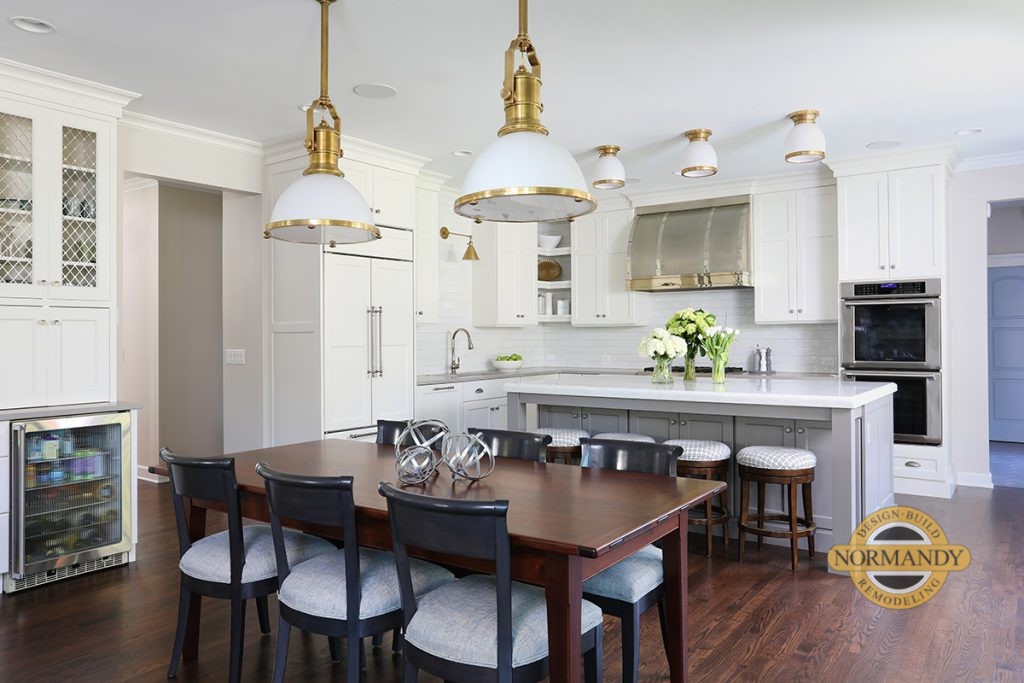 Between the formal dining room, home to Sunday and holiday dinners and the kitchen island counter stools, where bowls of cereal and avocado toast taste best, is the kitchen table. Often a bridge between the kitchen and family room, the kitchen table has grown slightly larger and infinitely more versatile over time.
"A kitchen table is often driven by need," says Normandy Designer Vince Weber. "Maybe you host a book club or charity board meetings. Having a table that accommodates groups right off the kitchen makes it convenient to put out drinks and snacks and get down to the business of socializing."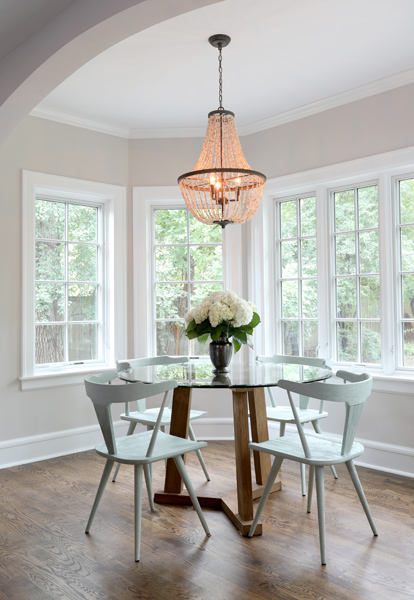 Vince explains that when planning a kitchen it's important to look at the purpose of each area. These days, flexibility is more important than ever. The kitchen table might transition from homework or e-learning during the day to casual family dinners in the evening. At times in-between those activities there might be a conference call, coffee break or a 1,000 piece puzzle to build.
"Flexibility is everything," Vince says. "How the area is used can change over time with your family's needs."
That doesn't mean a smaller table and chairs can't be just as useful. A round table with seating for four offers just the right amount of space for many families to eat, study and stay close to the kitchen action.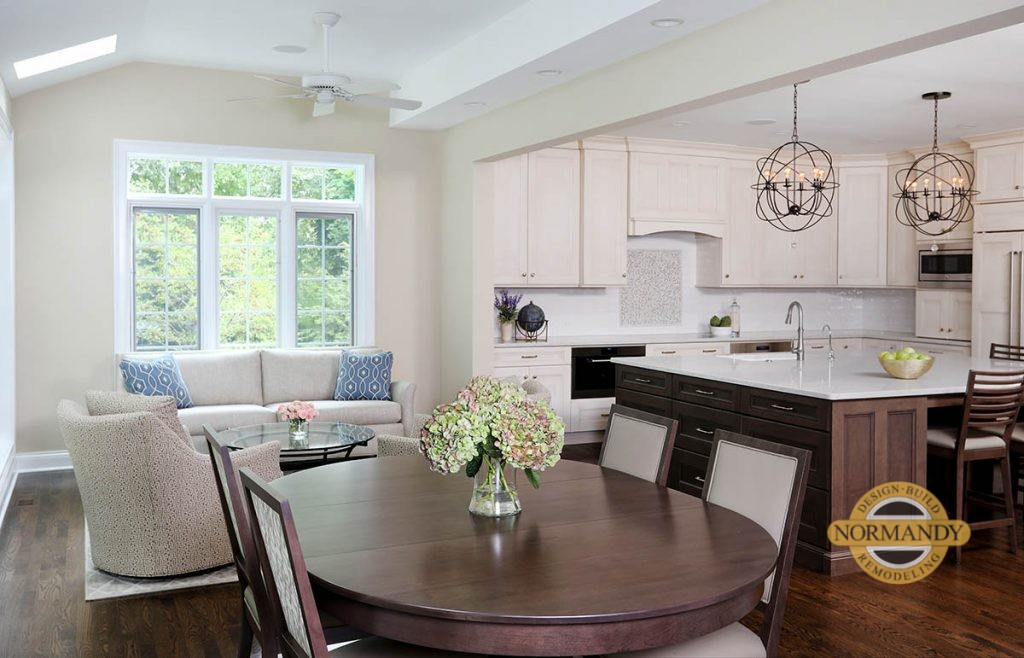 While newer homes are often built with a sitting area off the kitchen with room for a table, older homes might need an addition to achieve the right flow and balance. Vince has worked magic for families with as little as 108 extra square feet.
What could you do with the knockout combination of kitchen island and table? Set up a time to talk with Vince about the possibilities your kitchen holds. You are also invited to attend one of our upcoming webinars to learn more about remodeling. There's lots of inspiration to be found in the Normandy Remodeling photo galleries. Finally, if you like a daily dose of design, follow us on Instagram and Facebook.