Not Just For Storage: Add An Appliance To Upgrade Your Pantry
With a little bit of space, a thoughtful assessment of how your family uses the kitchen, and some real talk about what you'd rather not see most of the time, your pantry can work much harder to make every day easier. How? By building in appliances that are rarely used or to redirect some activity away from the main work area of the kitchen.
Whether you have a pantry room that can be closed off with a door or a butler's pantry that is open with exposed cabinetry, there's opportunity for more than just storing staples.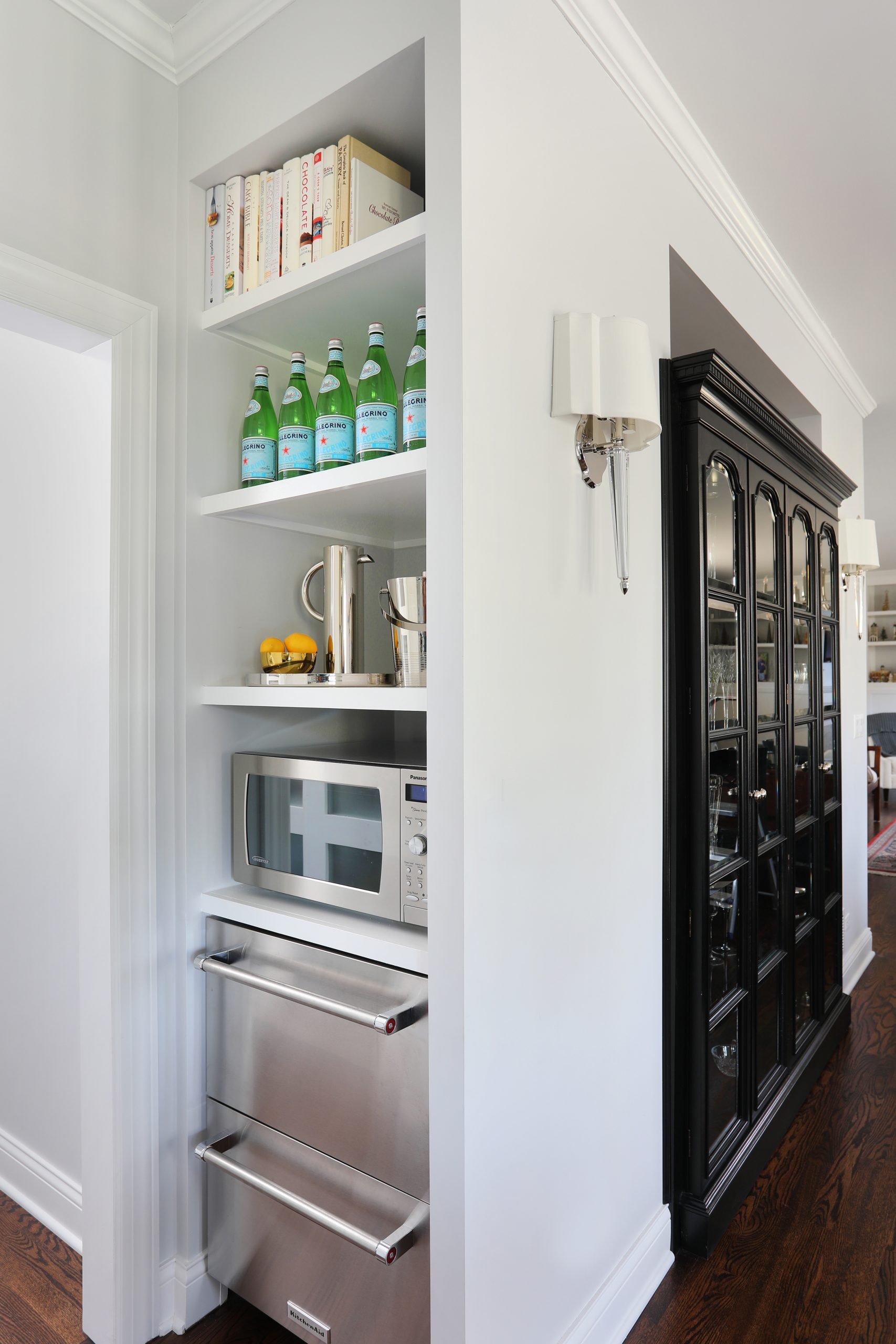 "It might be a little surprising, but some people say they aren't really using their microwaves very often," says Normandy designer Laura Barber, AKBD. "They can boxy and bulky, so banishing yours to the pantry maximizes the main kitchen storage and gets it out of the line of sight."
The pantry can also be an ideal spot for a coffee center or wine bar. "It can be a really convenient place to make your coffee," Laura says. "This is especially true when you choose a coffee system with a plumbed-in water line, which will keep you from going back and forth to the sink for water."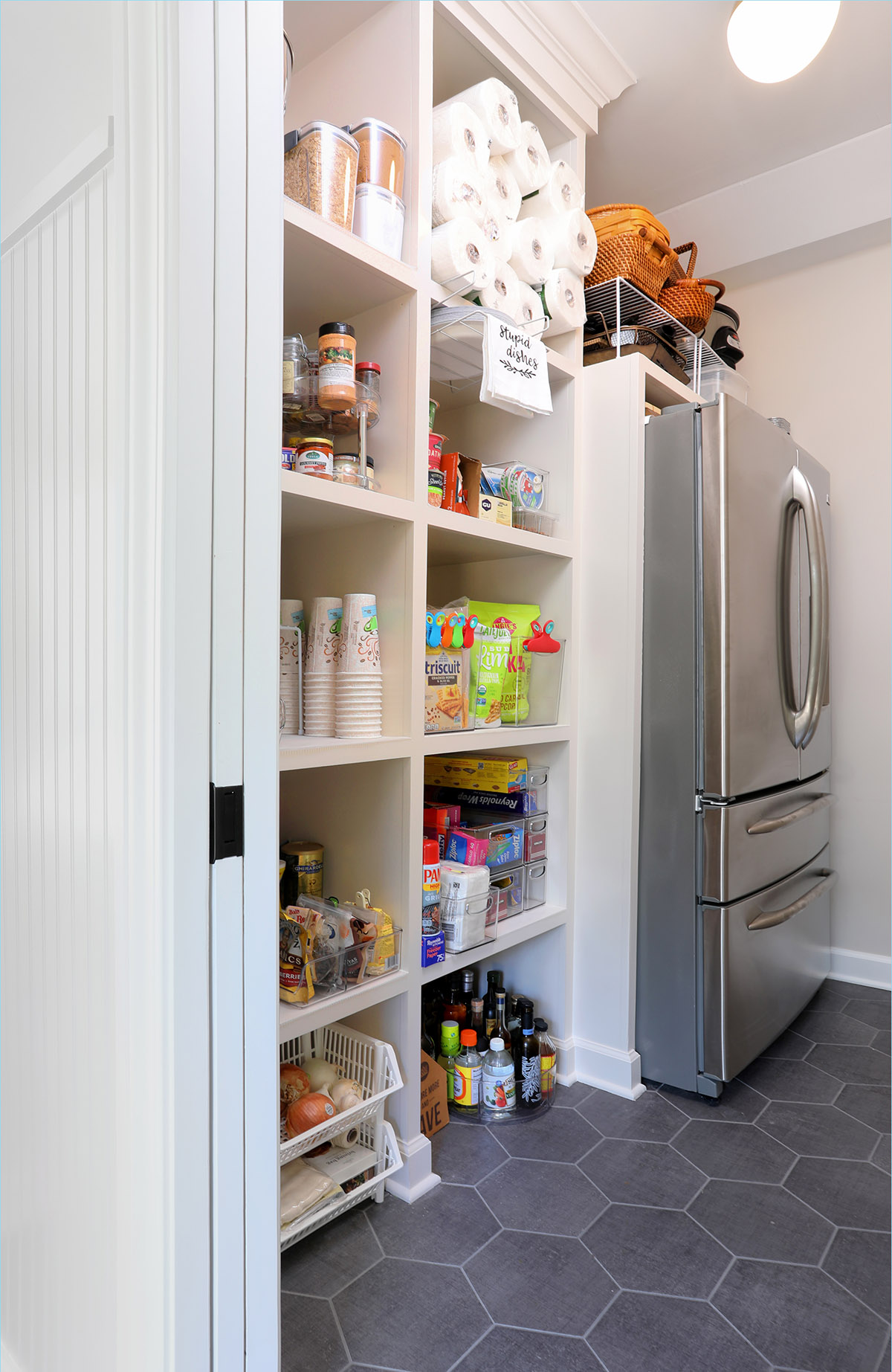 A wine fridge below with wine racks and storage for glasses is another good use of pantry space. For a home with busy children who might like to grab their own snacks and drinks, a beverage fridge or refrigerator drawer with shelves of organized snacks offers autonomy for them while keeping the kitchen clear for meal prep.
Depending on the size of the pantry and its proximity to the rest of the house, it can make a lot of sense to put an appliance in the pantry.
Would you consider moving the microwave out of the kitchen? Or maybe you'd like to take some tasks out of the kitchen all together? Set up a time to talk with Laura about the possibilities. You can find more ideas in the Normandy Remodeling photo galleries. If you like a daily dose of design inspiration, be sure to follow us on Facebook and Instagram.