Bathroom Remodeling Trends For 2021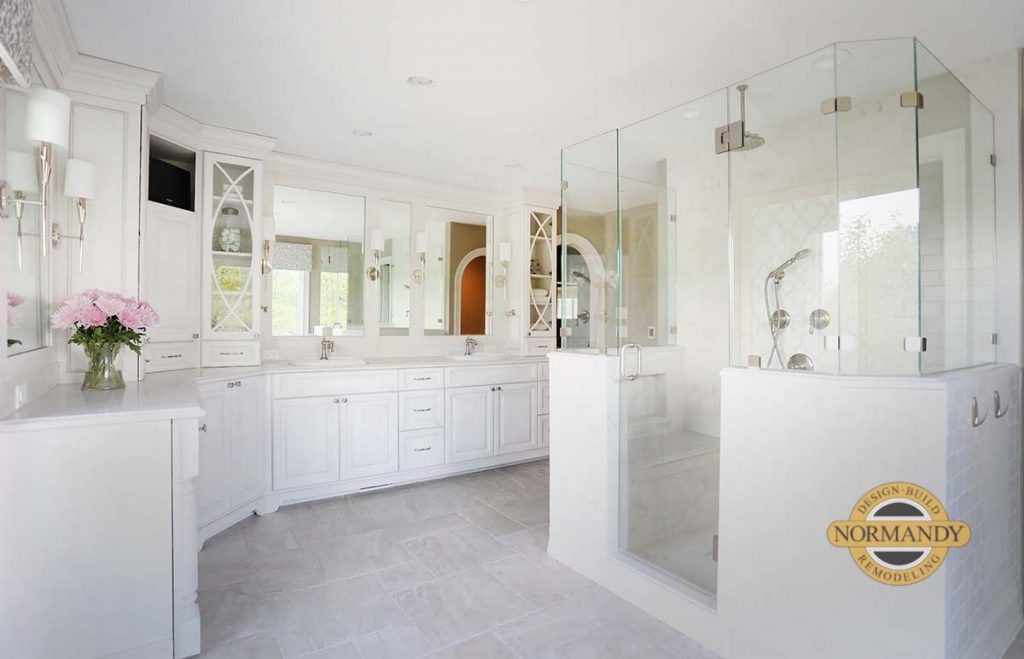 It's your own little sanctuary, a blissful escape from too many obligations and not enough hours in the day. At least that's what a primary bathroom can be. Normandy designers keep tabs on all the trends while maintaining appreciation for tried and true classics. They gave us a rundown of fixtures and finishes to consider for a fresh take on the bath.
Pampering Comfort
A little bit of soothing heat right where you need it can make all the difference in the world, which is why heated floors and benches are finding homes in more bathrooms than ever. Adding a heating element to your shower bench allows you the luxury of resting or shaving comfortably during your shower. And while it sounds decadent, it's a relatively modest upgrade that is definitely worth considering. Bidets are another easily incorporated upgrade gaining popularity in the US. Here you're more likely to find an integrated bidet than a stand-alone version. There are even models with heated seats if you want to extend temperature control across the bathroom.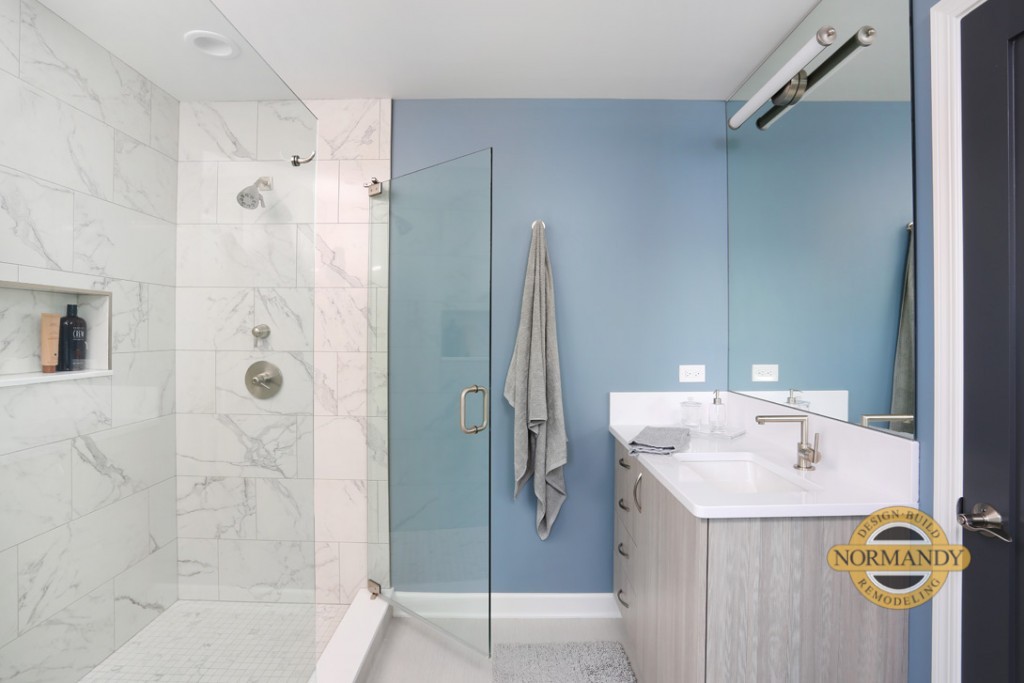 Fabulous Fakes
Love the look of nature but not necessarily the upkeep? There's a treasure trove of engineered stone, laminate cabinets and more finishes that deliver most of luxe with less of the worry. Try porcelain tile made to look like gorgeous reclaimed barn wood. Ride the wave of woodgrain you thought was impractical. Designers can help you pick your favorite look with a nod to what they know will wear well with minimal upkeep. The result is more gorgeous, worry-free choices for you.
Water Sense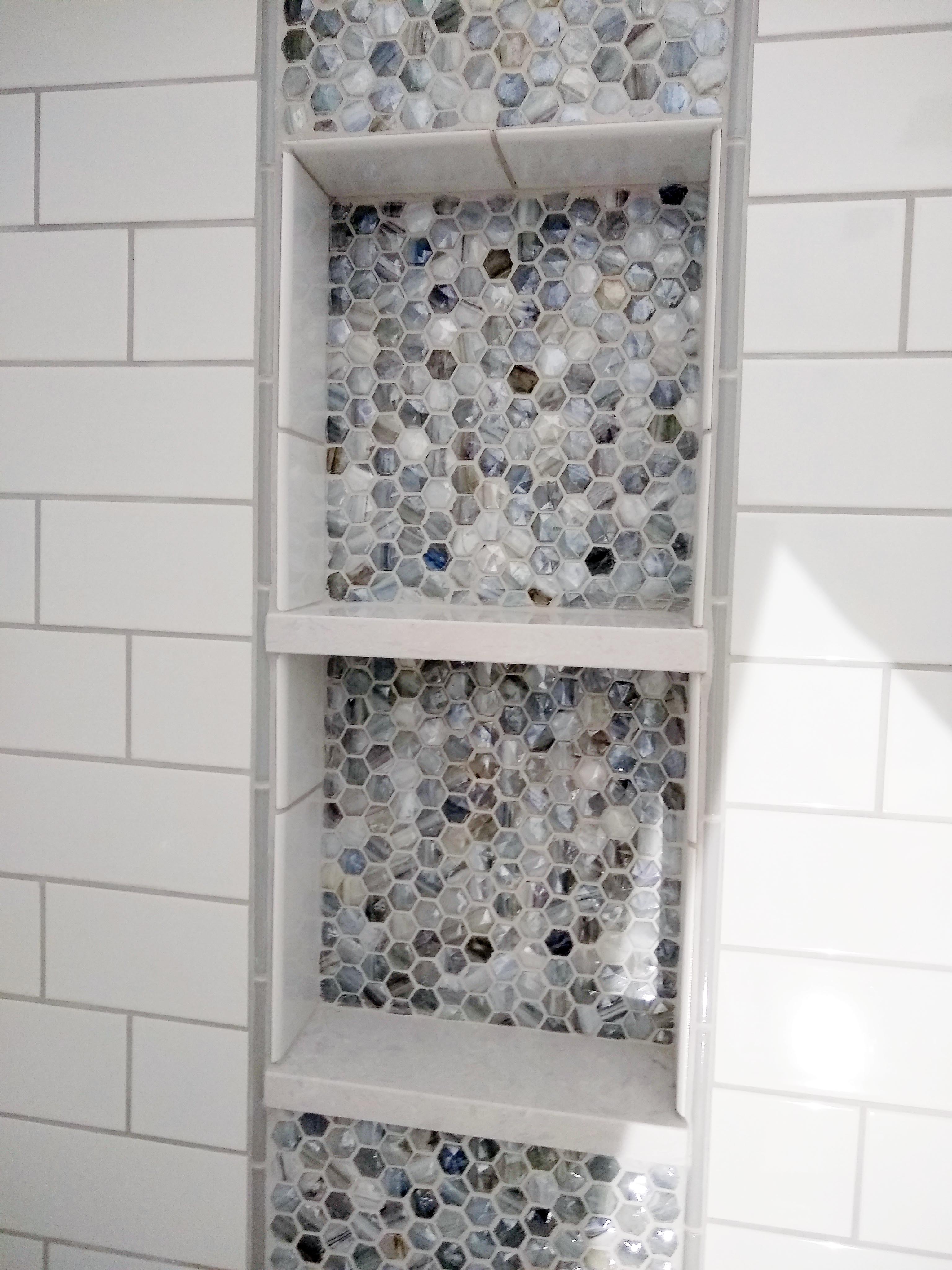 Whether you are a dedicated or an accidental environmentalist, bathroom fixtures in 2021 will help you enjoy all the self-care while conserving water imperceptibly.Sleek shower systems that inject air with the water to maintain a forceful spray, water sense toilets that defy their title, and water-saving faucets are a few simple choices that let you feel good about your environmental impact without sacrificing your daily water therapy.
Tiny Tiles
The penny tile, also known as a penny round, is a small round or hexagonal tile with the potential to make a big impact in a bathroom. One penny round is as humble as the coin for which it's named, but a whole floor or shower wall of them brings dynamic visual punch to a design. Repeating shapes are also calming so expect to feel a little more relaxed in the bath. If you love the look of Parisian glamour, go with marble or chic black and white. If you're more modern, why not try a bold green or seafoam blue?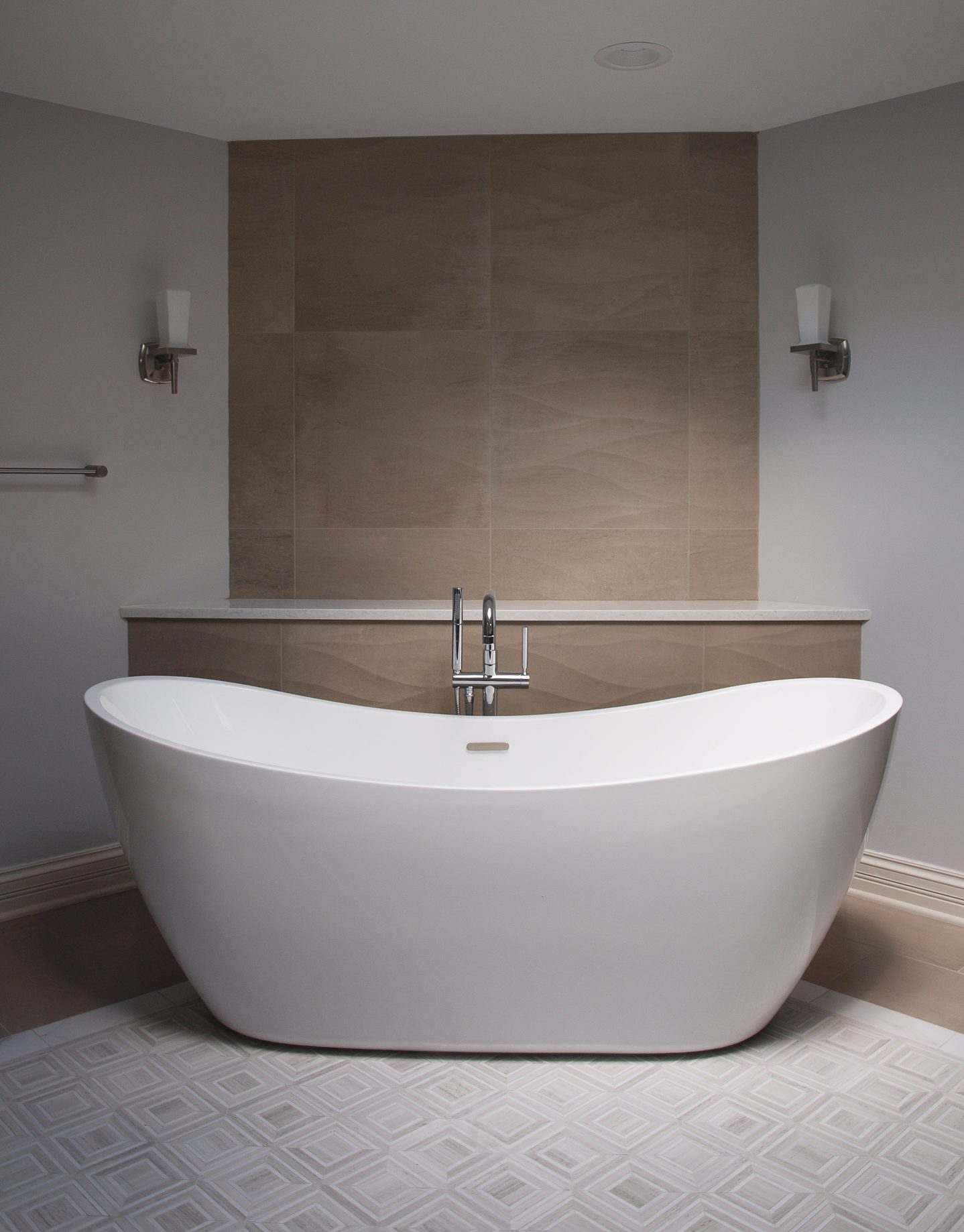 Soaking Tubs
Perhaps not the newsiest item on our list, but rest assured, if you add a soaking tub to your bathroom remodel, it will hold its appeal (and lots of bubbles or salts) for years to come. If you like to soak away the stress after a long day, a soaking tub will quickly become your favorite place in the house. Freestanding tubs find home in spaces ranging from cramped to spacious so don't be shy about asking for one in your bathroom remodel. Where there's a will there's usually a way to soak.
Whether you're drawn to the bathroom trends of 2021 or prefer the timeless approach, finding a design that's just right for you is essential. Set up a time to meet with a Normandy Designer to discuss your primary bathroom or join us for an educational webinar for a morning filled with information and inspiration.
The Normandy Remodeling photo galleries are a great place to see fixtures and finishes in the spaces of real people's homes. You can also follow us on Facebook and Instagram for more ideas and home remodeling insights.