The Ample & Spacious Perfect Pantry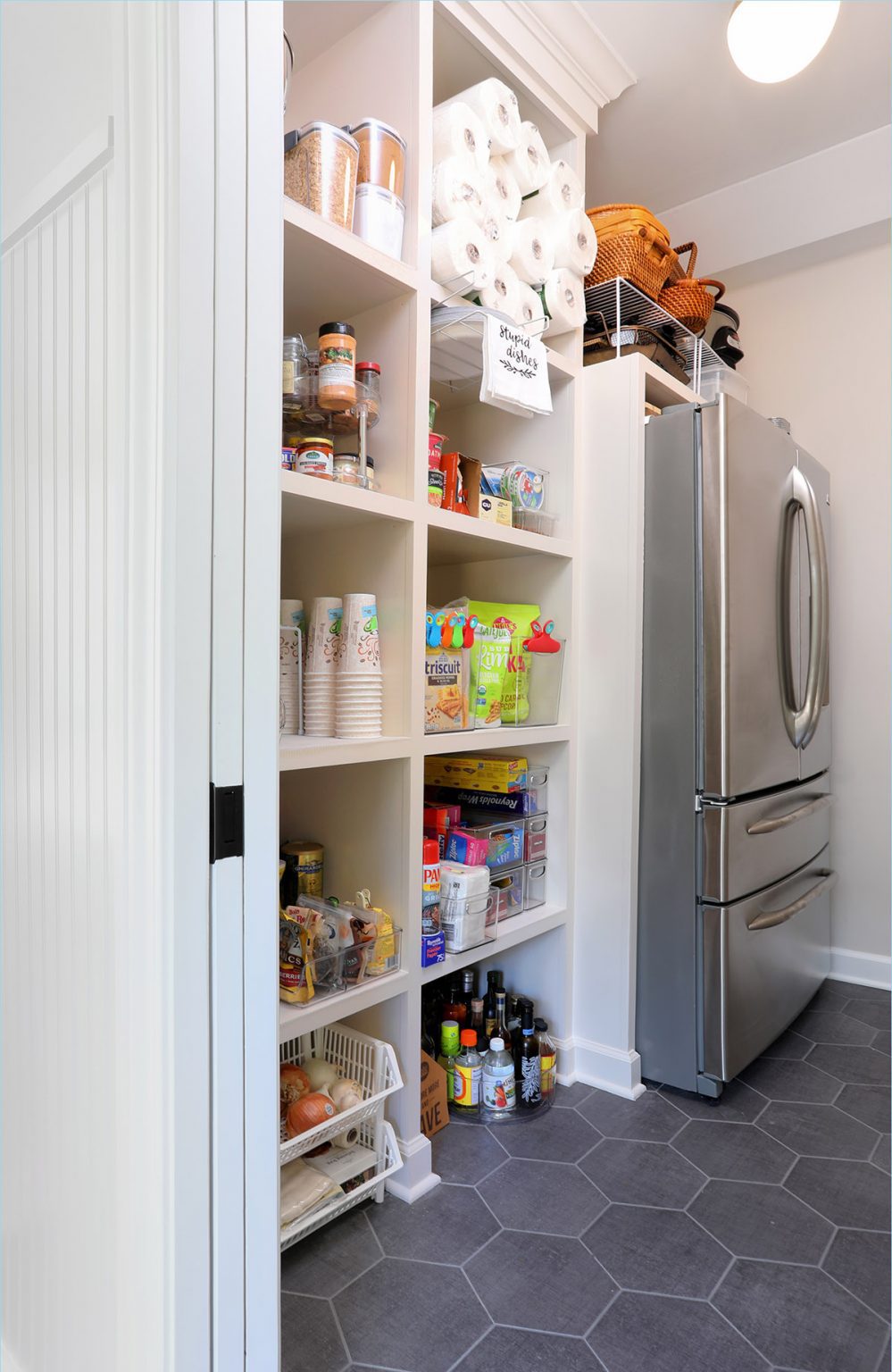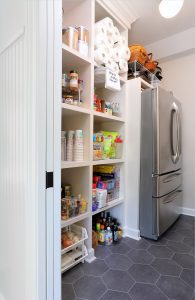 In many homes, the pantry serves as the place to store all the reserves that your family could use on a regular basis, making sure that you don't run out of the essentials. But what's critical for one family may be unnecessary for another. That's where Designer Jennifer Cross, AKBD comes in to help create the perfect fit.
"When designing any space, even a pantry, the key is to ask the right questions so that the final design correctly matches your needs and habits," says Jennifer. "This family does a lot of their shopping at Costco & Sam's Club. They prefer to buy in bulk for many items, so they need fewer shopping trips. So when it was time to design their pantry, I knew it would work better for them if it had fewer shelves with larger openings, to accommodate a variety of oversized boxes and bottles."
This pantry has the added benefit of being sandwiched between the kitchen and the mudroom/garage entrance. Its location makes unloading purchases even easier and less time consuming.
Pantries aren't just for dry goods though, they can be the perfect place for secondary appliances too. "The size we had available to work with in this pantry let us include a secondary refrigerator," noted Jennifer. "Many families have a secondary fridge or freezer in the basement or garage, but being able to have it just around the corner makes it easier to access more regularly, and offers next-level convenience when throwing parties that often need overflow chilled storage." Other families opt to include a coffee maker or microwave in their pantry, again depending on their uses and habits.
Kitchens and pantries go hand-in-hand. When it's time to tackle your kitchen remodel, set up a time to talk with Jennifer about how you can make the most out of storage opportunities in your pantry, kitchen, mudroom, and beyond. You can also follow Normandy Remodeling on Facebook and Instagram for even more design inspiration and practical tips for your home.