A Basement Remodel Not Just for the Kids
These homeowners in Winnetka were tired of doing their laundry in a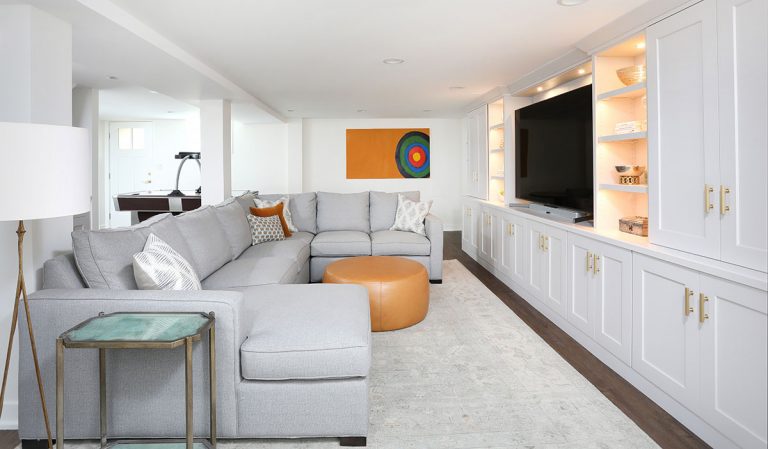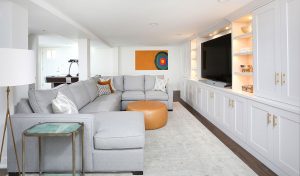 dark, small space and wanted to stop using their basement as a storage unit. They wanted to create a usable, multi-function lower level with an entertainment space for the family, dedicated laundry room, powder room and a separate area for their two young kids. In order to accomplish that, they enlisted the help of Normandy Designer Karen Chanan.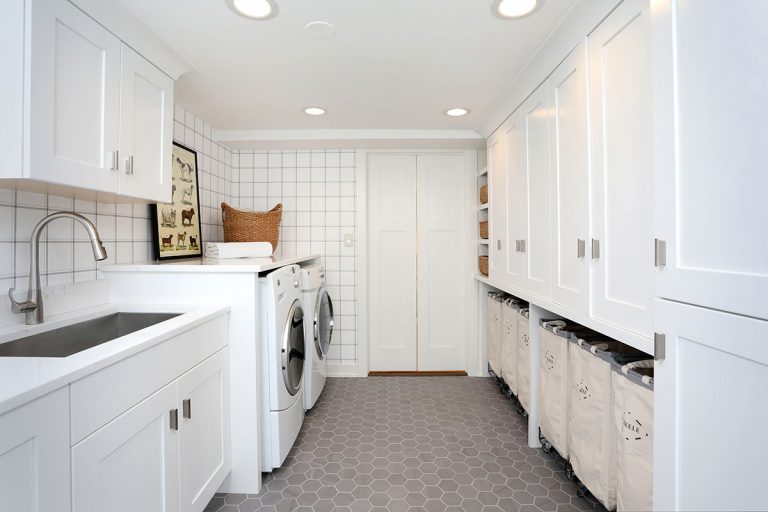 To give them what they were looking for, many major changes needed to happen. The mechanicals needed to be moved to the back corner of the basement and the boiler pipes needed to be re-routed to make head room for the ceiling. The laundry room needed to be relocated so an existing wall could come down and open up the space.
"The homeowners felt strongly that their lower level be an extension of their upstairs and not resemble a typical 'kid's basement'," said Karen.
The new main space is light and bright and boasts a built-in entertainment center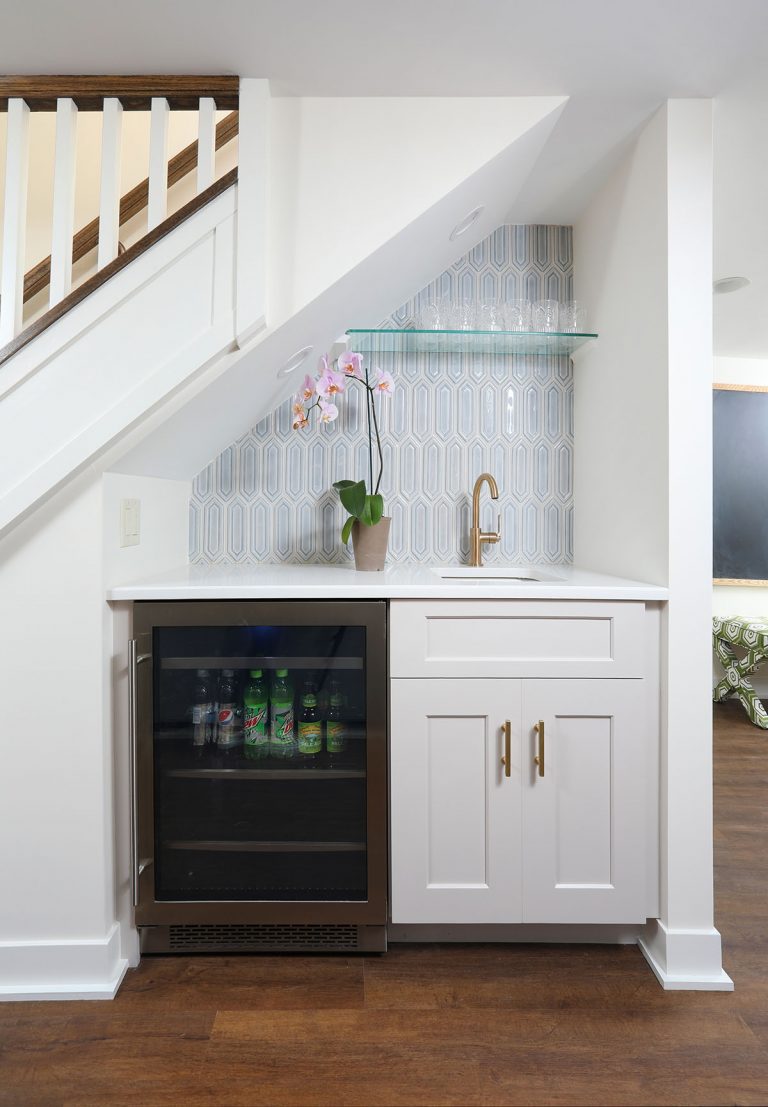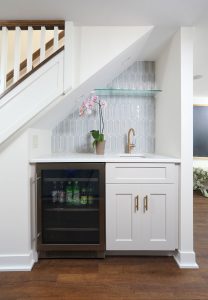 that is great for cozy family movie nights. The mini wet bar fits perfectly under the stairs and is great for entertaining.
The new dedicated laundry room with ample storage and work space makes the chore of doing laundry not so bad. The homeowners had fun designing the colorful kid's nook that will be great for playtime or sleep overs.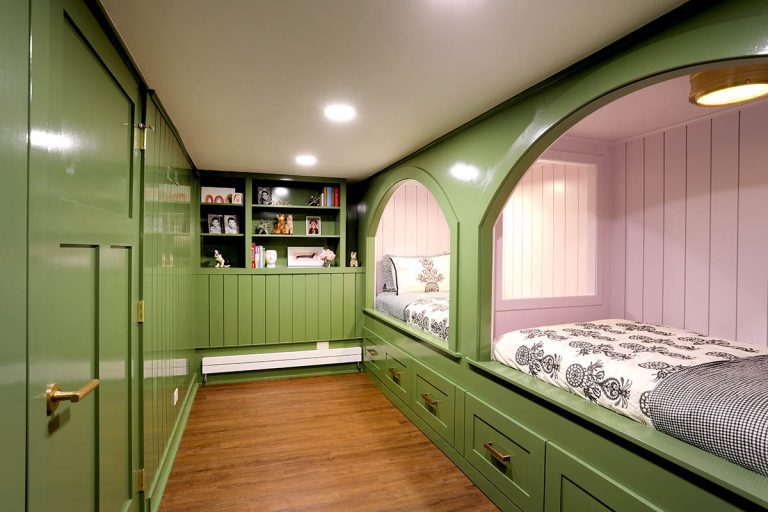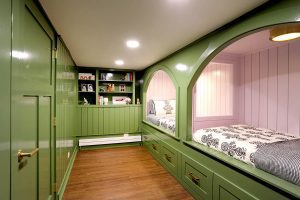 "We spent some time on selections and made sure to choose materials that were cohesive with the rest of the home," added Karen. "And I know the homeowners were thrilled with the finished project and will enjoy it for years to come."
If you're looking for more family space in your home, consider renovating your basement. You can set up a time with Karen to talk about the possibilities for your home. You can also learn more about additions, kitchens or other remodeling projects at an upcoming workshop. Check out the photo gallery or follow Normandy Remodeling on Facebook and Instagram for even more home tips and inspiration.