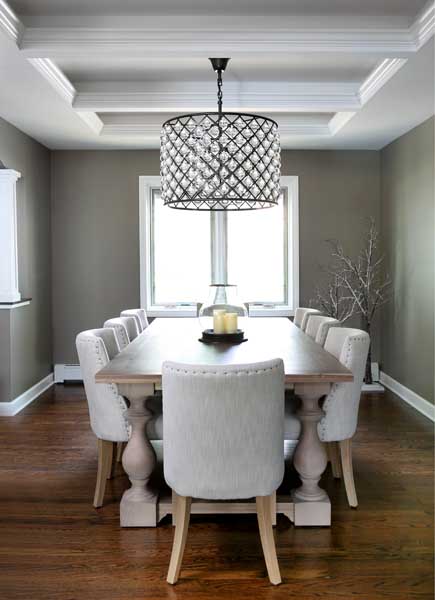 If you like elements of traditional design and appreciate more contemporary style, you're actually right where you need to be. Transitional Design is a seamless blending of modern and traditional, usually in a soothing neutral color palette. "Because transitional design includes elements from both sides of the spectrum you can use it in any style of home. It's never out of place," says Normandy Designer Jackie Jensen.
"Transitional design makes it a joy to live in your charming 1920s home without feeling like you are stuck in the past," says Jackie, adding, "Existing elements of the home can balance out choices that are a little more current and the results are an inviting space that's in line with today's lifestyle."
Transitional design is intended to feel timeless. Choose, muted, neutral colors and aim for simplicity whenever possible.
"Crown molding is an easy place to simplify. You can choose really nice molding that's not too plain or too ornate," says Jackie. Painted cabinetry and trim are another hallmark of transitional design.
For the kitchen, Jackie recommends shaker cabinets, which are truly timeless. "Explore the different profiles that are available to dress up shaker cabinets. You can play around with them to tilt your design either way, a little more traditional or a little more contemporary," she says.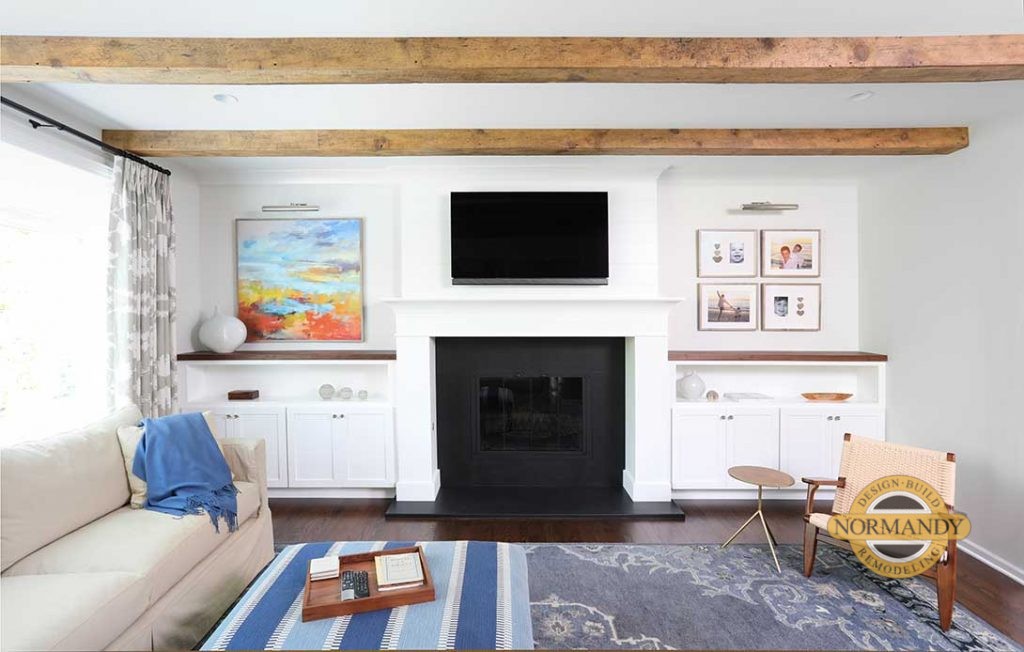 Follow the same philosophy as you make the rest of your design choices. If you like something that feels a little more forward, temper that with the material. For instance, if you like a waterfall edge island, consider an engineered stone with pretty veining that has a more vintage feeling to it. "A solid color might feel too harsh, but if you soften it up, it will be beautiful and not out of place," says Jackie.
Lighting fixtures, always the jewelry of your rooms, can be showstoppers, just keep the overall balance of the space in mind. "If you like a crystal chandelier, that can work. If you're drawn to warm brass or gold tones in a simple style, great. Transitional style lighting is decorative but not overwhelming," Jackie tells us.
"Transitional design doesn't really date as quickly as if you go all in on one style or the other. It does what the name implies, it transitions through trends," emphasizes Jackie.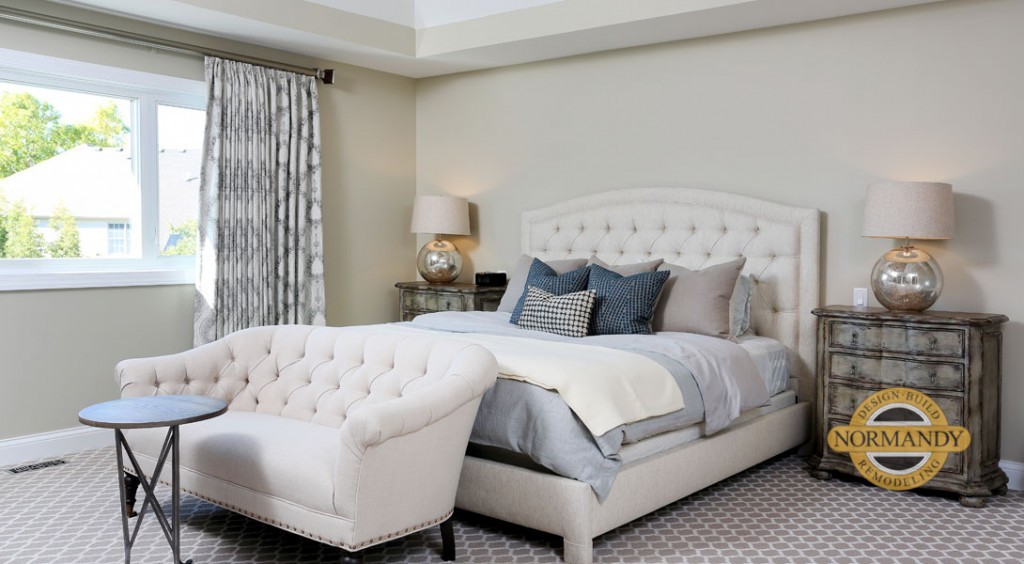 If you are looking to remodel with transitional style in mind, you can set up a time to talk to Jackie about the possibilities. There are great examples and inspiration in the Normandy Remodeling photo galleries. We share projects and tidbits about different styles on Instagram, Facebook and Pinterest. We'd love for you to follow along.