A Breezy Family Room Renovation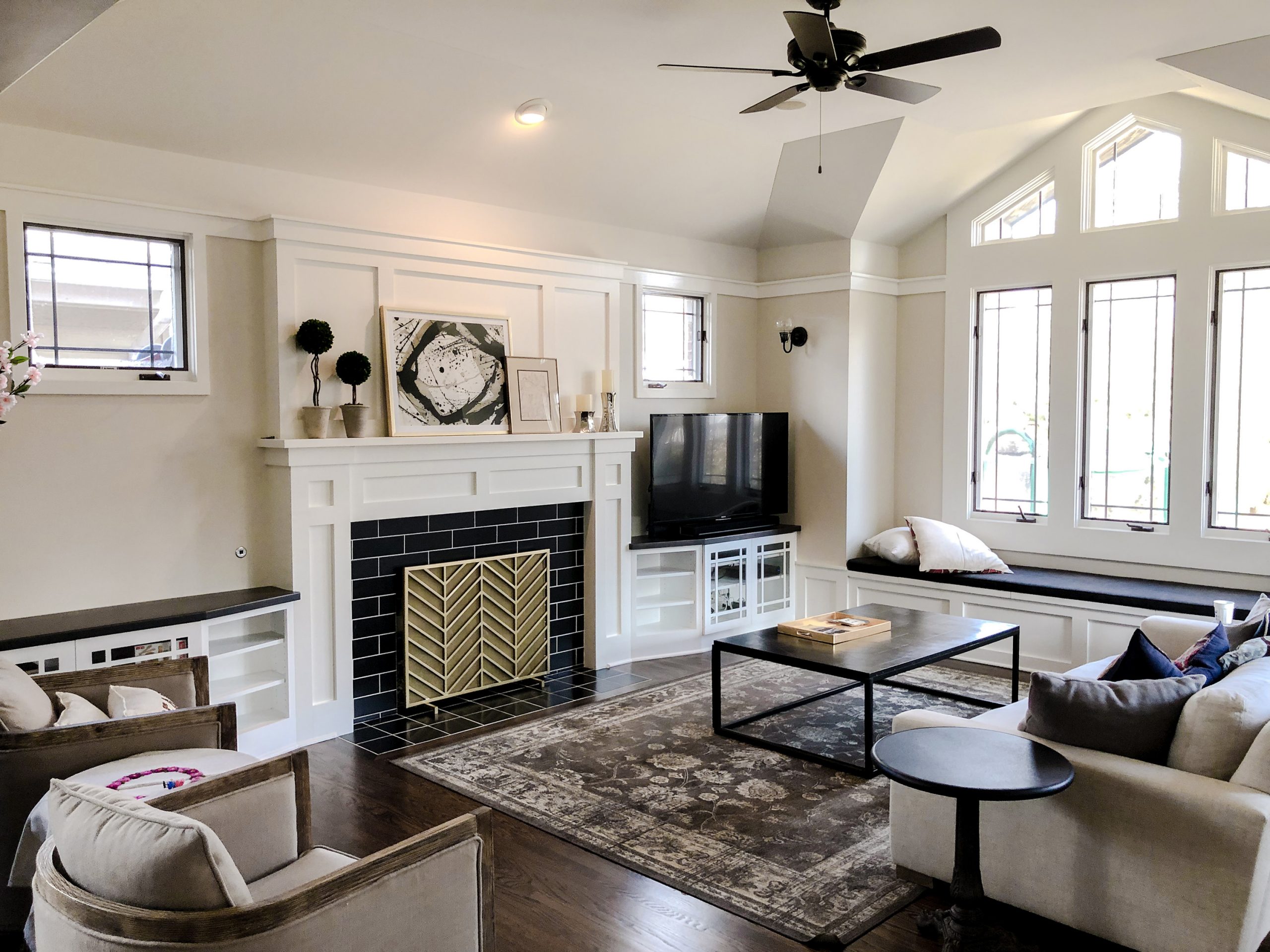 What do you do when your open floor plan isn't really that open? This was the challenge that these Elmhurst homeowners faced. Their beautiful home was originally designed with nice sight lines connecting the family room, dining room and kitchen.  However, the family room was separated by half walls and columns which nicely defined the space. The homeowners soon realized that when hosting guests these elements actually created a psychological barrier that made guests reluctant to enter the family room. This is where Normandy Designer Jeremy Paris stepped in to help design a functional yet modern layout the entire family would love.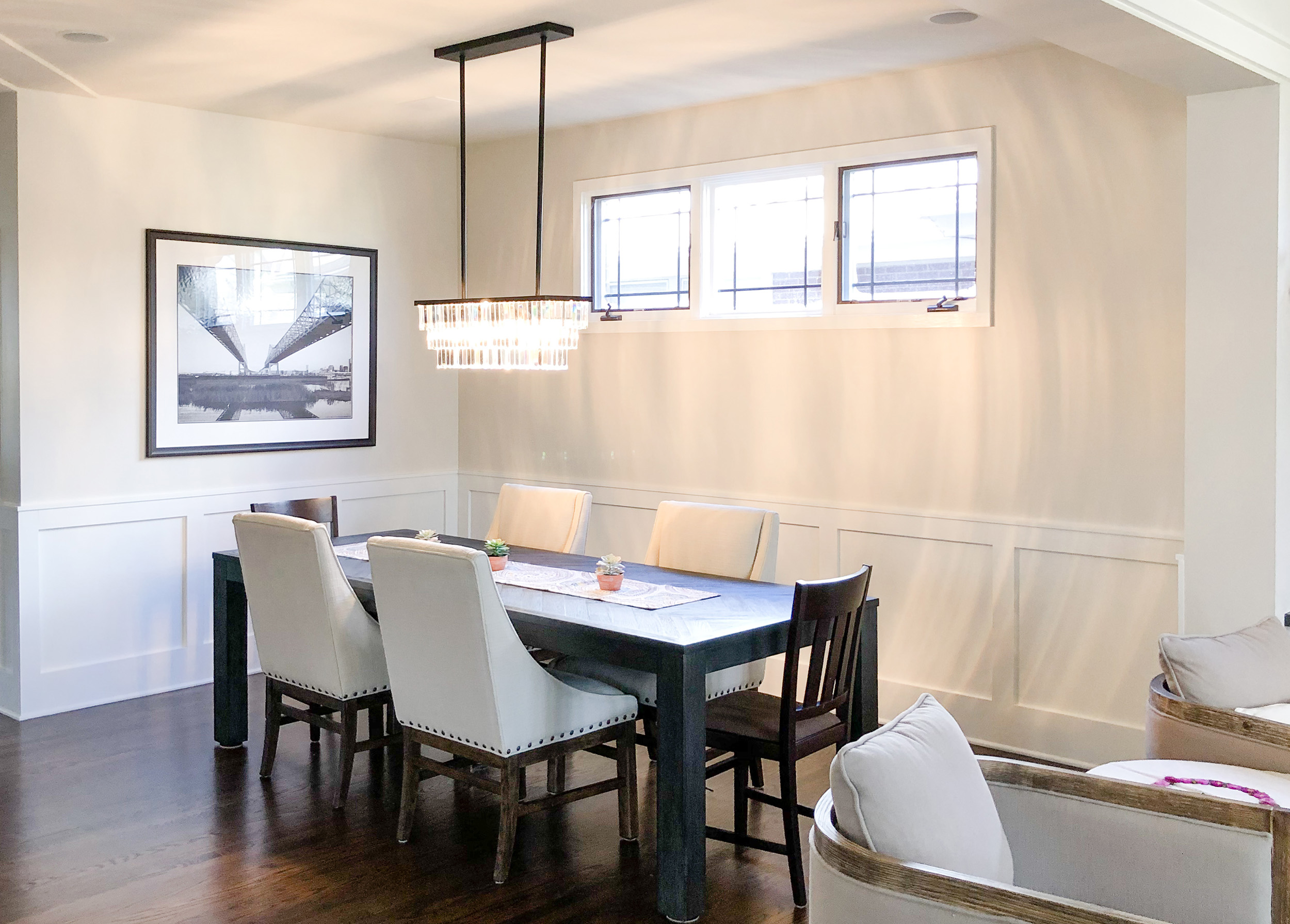 "The goal of this remodel was to remove the physical barriers and create a truly connected open floor plan, which would create an inviting atmosphere for not only their family, but fortheir guests to easily move from room-to-room," said Jeremy Paris. "By taking out the half-walls and columns, refinishing the floors with a darker stain, and redesigning their fireplace surround, we were able to do just that."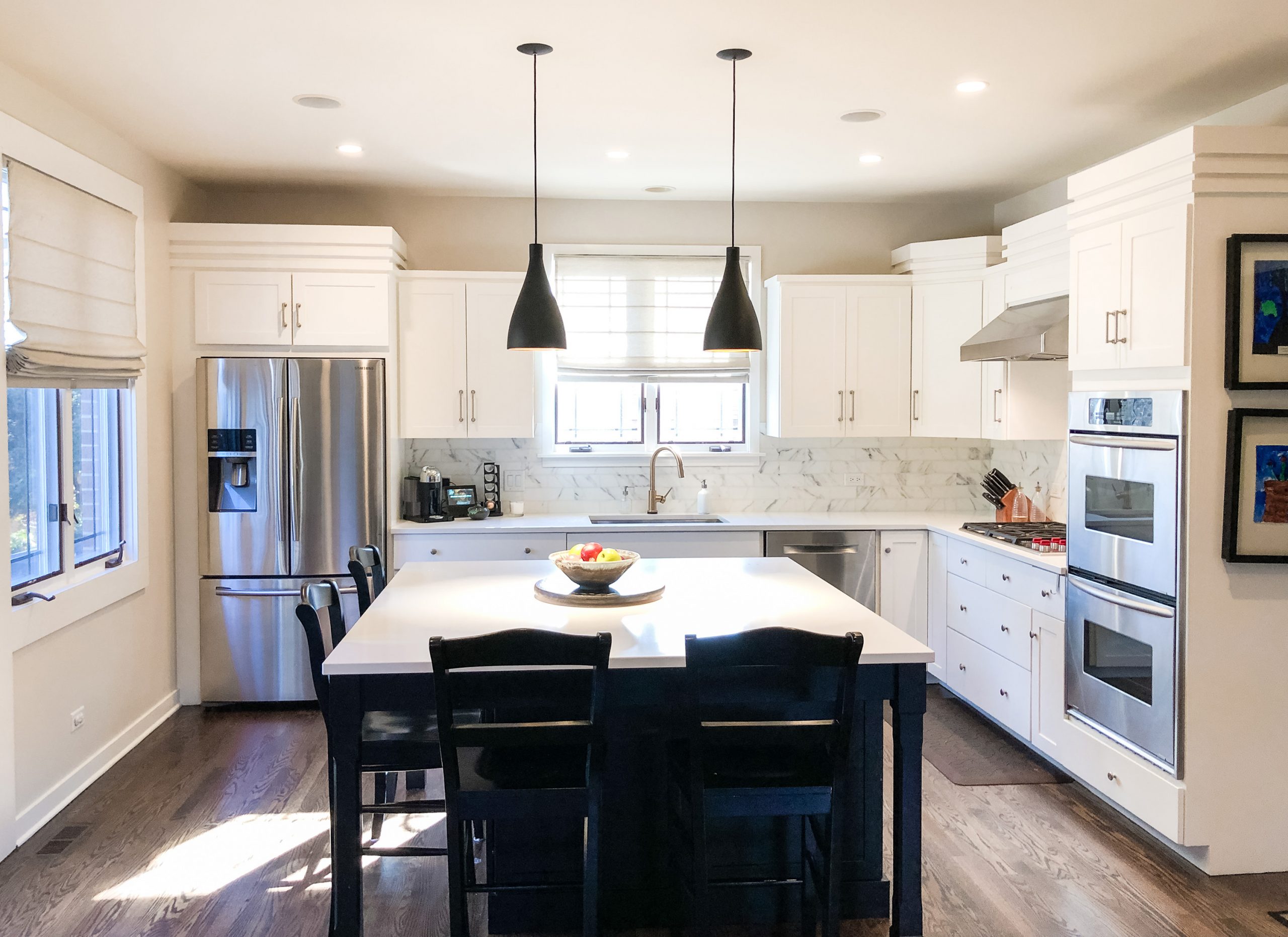 Having each room flow into one another stylistically was also a goal for their renovation, which is why they decided to make some minor updates to the adjacent kitchen and dining room as well. "Installing new built-in cabinetry in the family room and new wainscot trim work in the dining room really tied these two rooms together while in the kitchen we added a larger, more conversational style island with its own beverage drawer," added Jeremy. With all three rooms becoming spacious and cohesively integrated, this renovation was now a glistening success.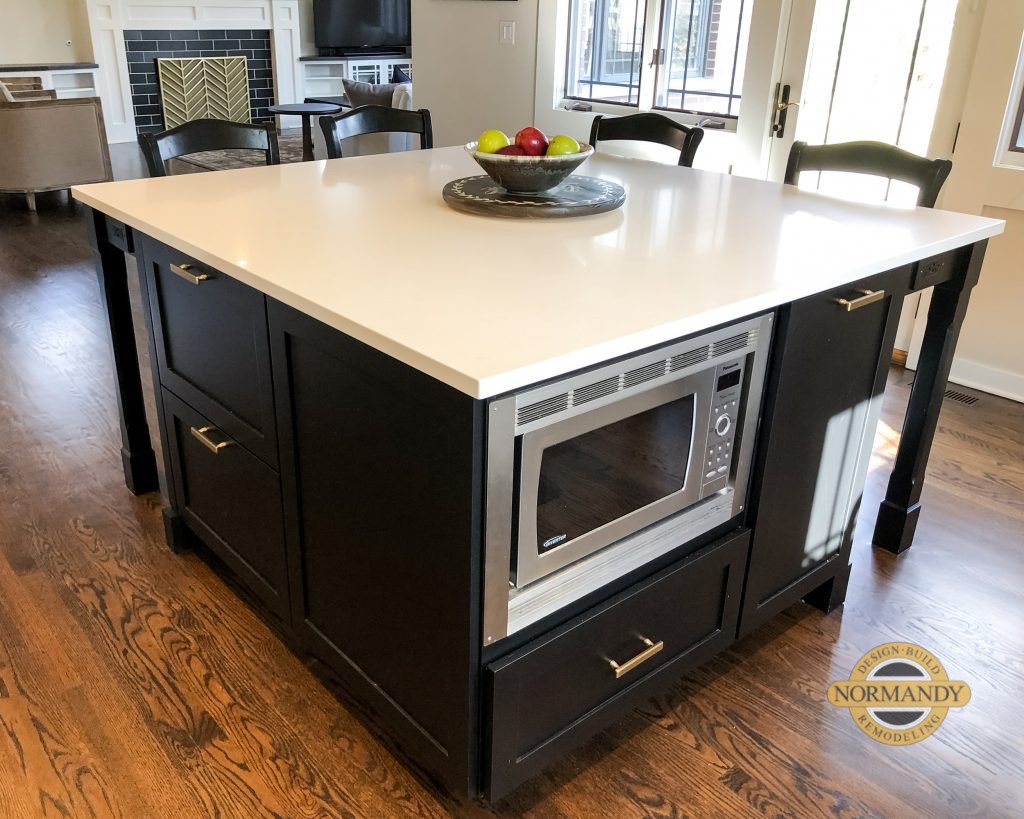 Whether looking to incorporate an open floor concept or interested in chatting about the possibilities of a remodel, set up a time with Jeremy to discuss all your home renovation needs. Make sure to also follow Normandy Remodeling on Facebook and Instagram for even more home remodeling inspiration.