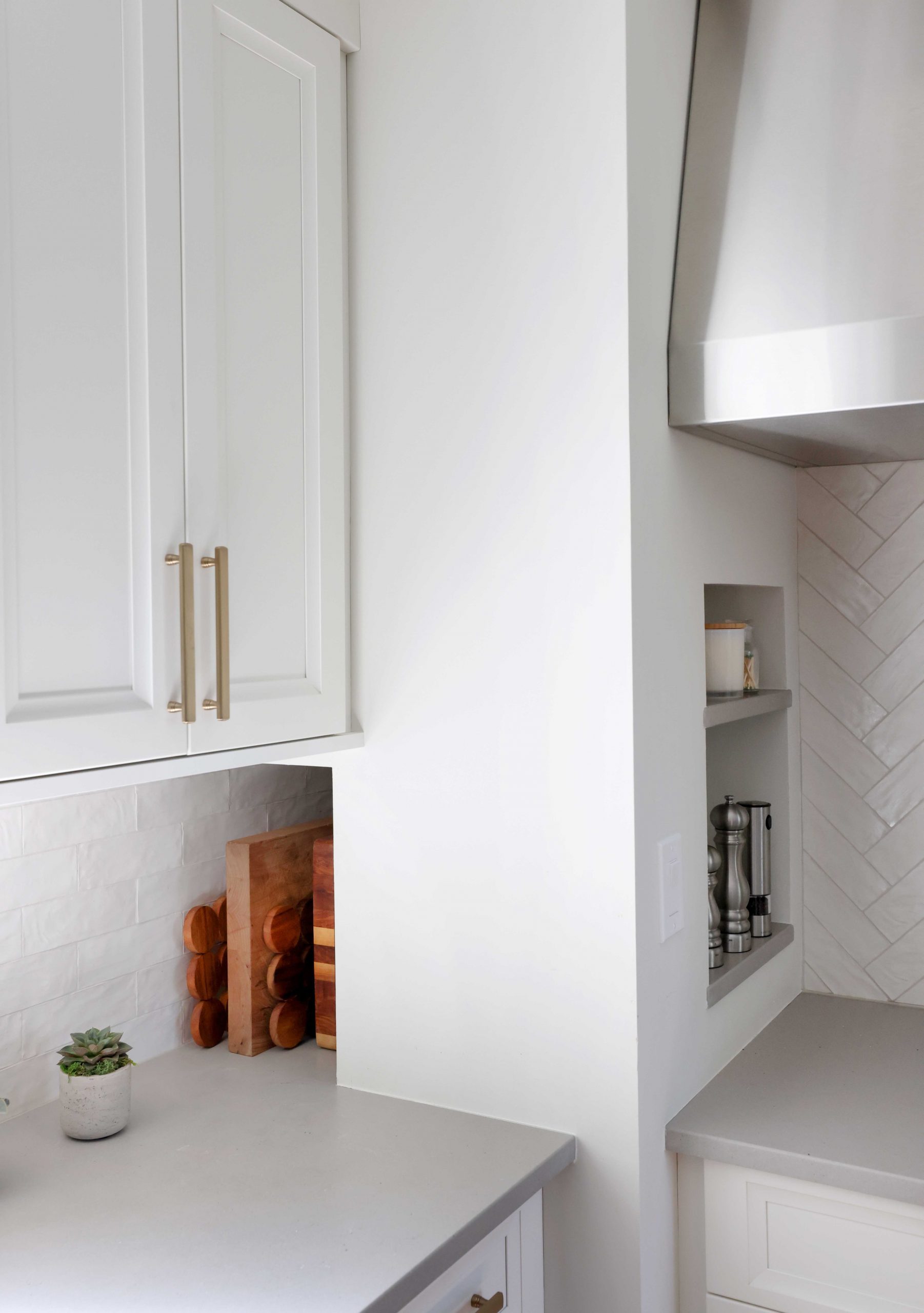 It's the special touches that really make a designer kitchen unique; it can even be something as inconspicuous as kitchen nooks and niches. Kitchen niches are little cut outs in columns, pillars, and walls that would otherwise be dead space. Normandy Designer Vince Weber says in most cases nooks and niches in the kitchen are little features that a designer creates to add semi-hidden functionality. Not surprisingly, many people love this unique storage solution.
"Niches in the kitchen are generally created in an odd corner where upper cabinets aren't an ideal solution. Instead, these pockets can be cut out to custom fit your daily kitchen essentials," Vince says. "These aren't cooking or cleaning zones but rather a mini open storage area where tools like your blender or toaster are easily accessible."
Choosing a great spot to tuck in a kitchen niche is determined by its function and purpose.  "The niche should be versatile and properly located near another station in the kitchen," suggests Vince. "A niche that holds cutting boards and a knife block near the sink is a good example."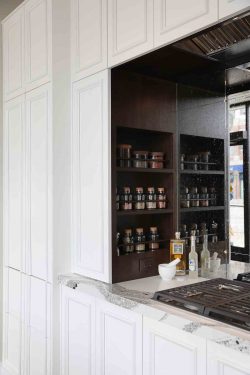 The ideal way to incorporate a niche in your kitchen's design is to help it blend into the background. "If you're using your niche to hide kitchen appliances, you probably don't want to call attention to that little pocket," Vince offers. "Using the same paint color in the niche as the wall makes it disappear."
Niches don't have to be designed to fit a specific style of kitchen, they can fit into modern, traditional, transitional or any aesthetic. There isn't a specific size recommendation, though Vince suggests, "The niche shouldn't be too small that it seems like a design error, but not too large that it dominates the area where it's placed."
The idea of niches in the kitchen can be polarizing. Some people love that niches can hold essentials at arm's reach and love the quirky interest they add to a kitchen. While others feel the niche adds visual clutter, because the "hidden tools" are still in plain sight, just tucked away.
Whether you're a fan of niches or not, Vince is ready to discuss your kitchen or home remodeling needs. If you're not quite ready to talk to a designer about your remodeling project, we invite you to scroll through the images we've curated of our projects. Follow us on Pinterest and Instagram for ideas and inspiration.