Make a Statement with Stone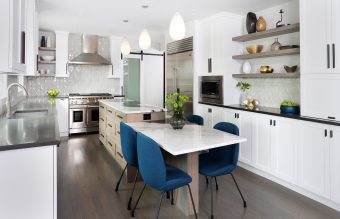 Choosing to make a natural stone countertop your kitchen's statement piece takes careful consideration, and a long-lasting commitment. So, if you already know you want natural stone on your kitchen island because of its beauty, you might as well go bold. Normandy Designer Abby Osborn says this focal piece should be viewed as a stunning piece of art.
"Island countertops are a fantastic place to make a statement in your kitchen," says Abby. "They can naturally become the focal point of the room."
Selecting your stone may take some time, especially if you plan to build your room around it. "If you're visiting a stone yard, you should come with some ideas in mind," suggests Abby.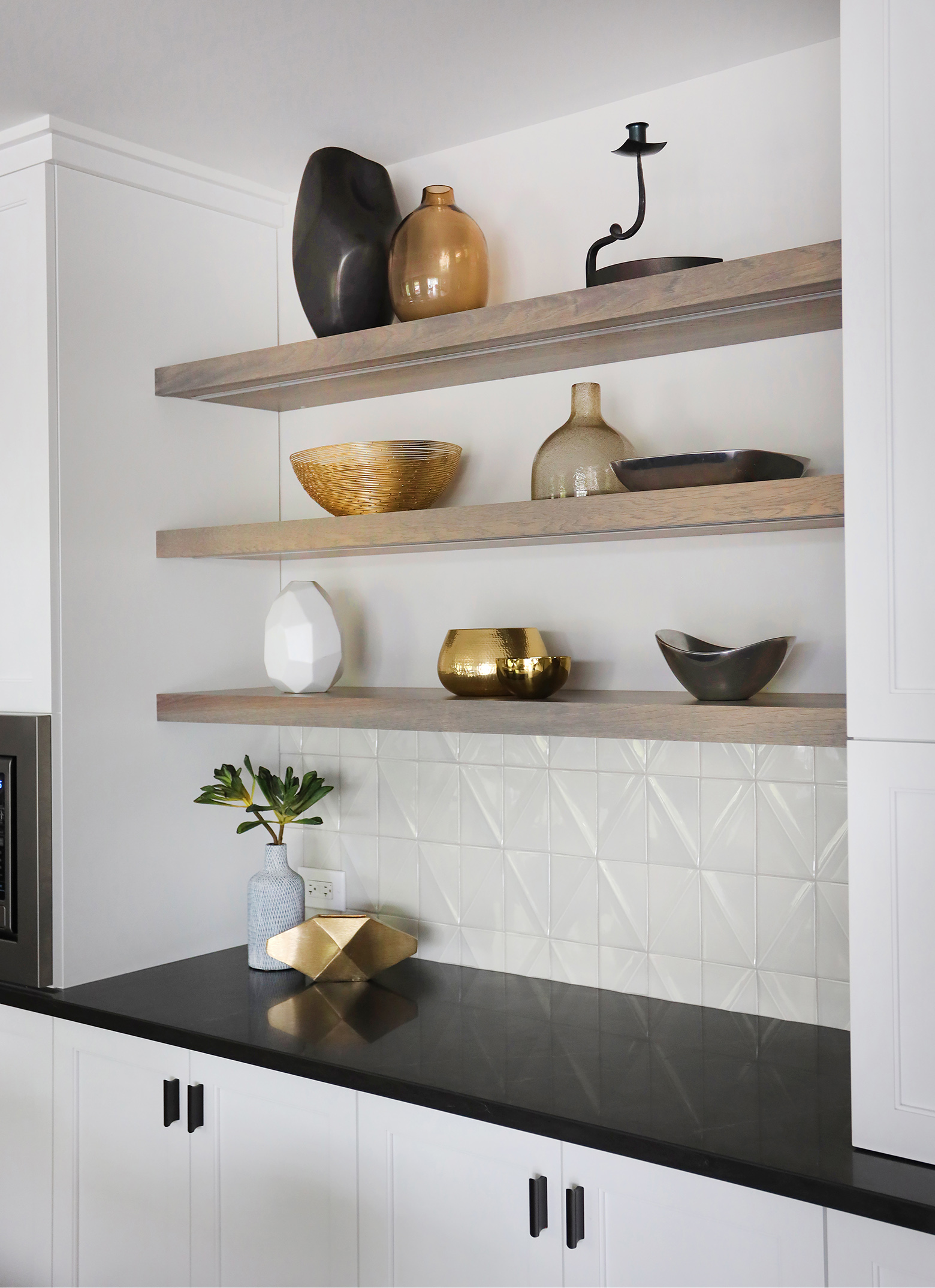 "Though, you may discover that even if you were on the hunt for something bright and colorful, you could end up falling in love with a bold black and white design like this customer did."
Sometimes, your kitchen selections have already been chosen, but you spot a stone you just can't live without. Incorporating a new idea and possibly new color scheme into your kitchen can be an act of balance and compromise. "You may have to redesign the kitchen and adjust other selections to work with the statement piece," Abby says.
"The original plan for this kitchen backsplash was more colorful, but we wanted that beautiful stone to take center stage. So, we tweaked the colors and opted for a really cool dimensional backsplash with an undertone of soft green," says Abby. Too many loud conflicting colors and patterns in one room can look busy.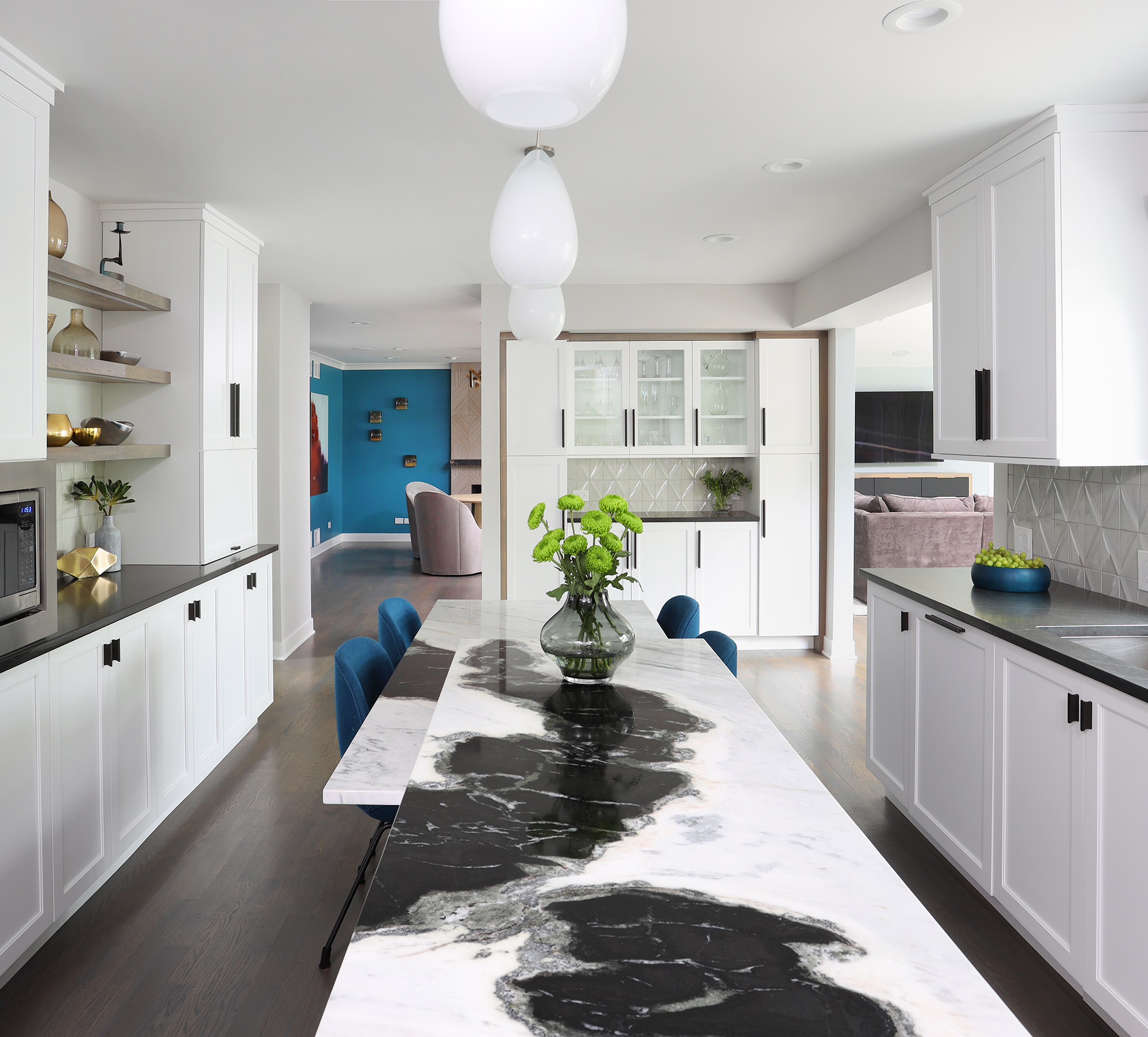 This quartzite slab, called Orca, features natural colors of white and black which are neutrals and quite timeless. Though, if you lean towards multicolored stone or dynamic movement in patterns, it may feel too of the moment. How do you know you won't get sick of it in a few years? "So many people would never commit to a bold patterned stone because of that fear," Abby comments. "Go with your gut, and if it's love at first sight you can rest assured it will be a treasured focal point in your kitchen for many years to come."
When it comes to choosing stone countertops for your kitchen remodel, it's wise to understand the differences in material. Decide which features are most important to you, and what works with your budget. Natural stones, such as marble and quartzite, offer more unique, one-of-a-kind choices, because they are created in nature and reflect the veining and movement of a natural material. Quartz, which is manmade, offers better durability than some softer natural stones, but produce predictable patterns that are manufactured.
"Exotic natural stone of this size can be pricier than other options," Abby says. "It's important to really understand what you're getting and discuss with your designer how best to care for your investment."
Are you ready to take a big leap into showcasing natural stone on your kitchen island or countertops? Set up a time to talk to Abby about your kitchen, bathroom, or addition projects. And, in the meantime, browse our photo gallery or Instagram page for plenty of images to get lost in.