Normandy Designer Leslie Lee shares a designer's perspective as her own home undergoes a much-needed renovation.  This is Leslie's second posting in this series, you can also click here to read the initial project introduction.
"Well, the demo is in full swing and now we know why the floor has been so squeaky all these years.  Three layers of laminate flooring (check out the second layer which has a unique mushroom pattern – which I'm sure was all the rage in the 70s).  The laminate was laid on a subfloor that is way too thin.  So everything comes out, and a whole new subfloor goes in.  This should hopefully eliminate the squeaks.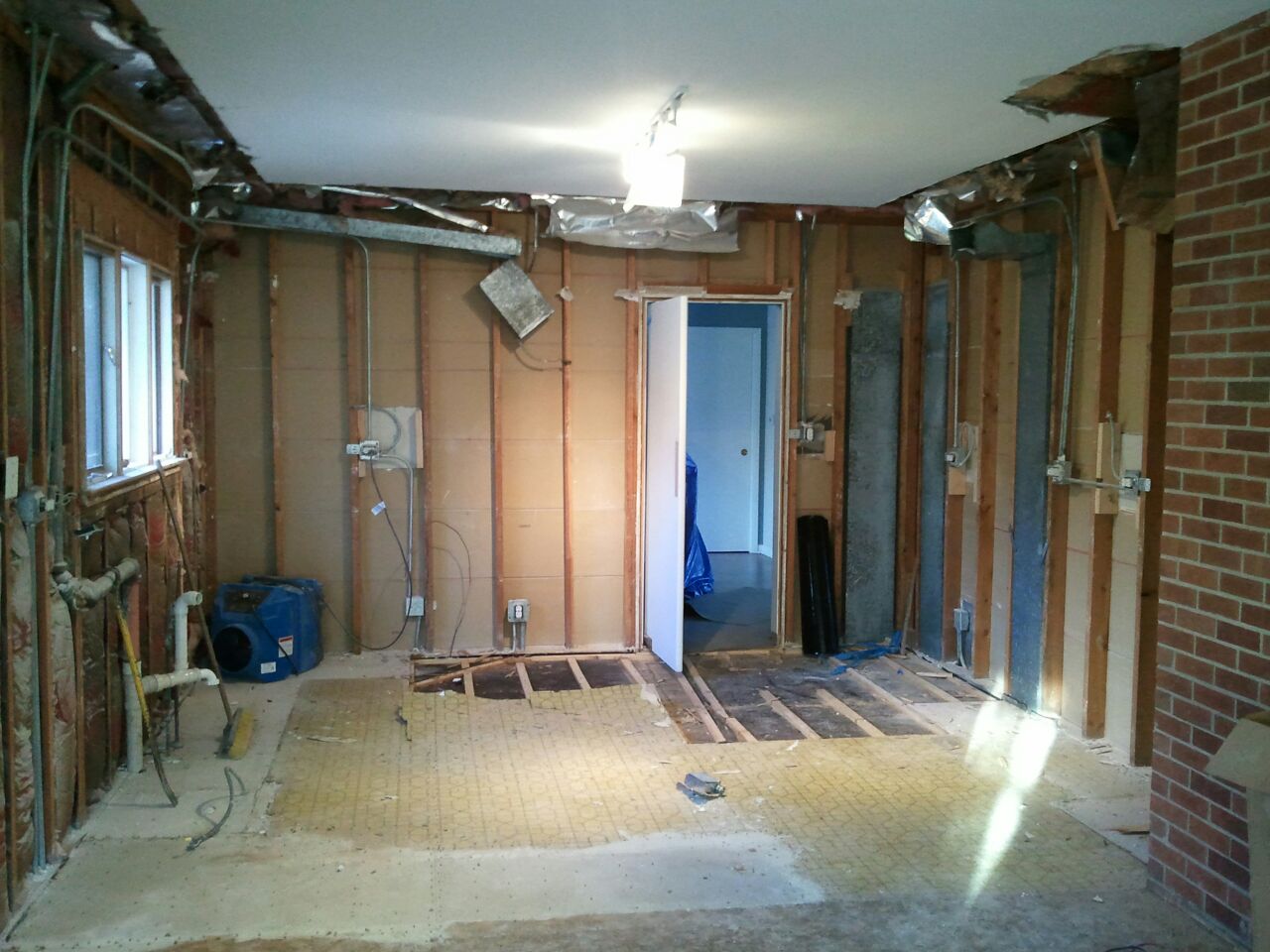 Old yucky galvanized plumbing will be replaced with PVC, and the messy electrical will get cleaned up too.  Gary changed a light fixture in the kitchen a few years ago, and there were literally 14 wires hanging out of the outlet.  Now we realize that the "electrician" who set up the house years ago must have been blindfolded while working.  What a mess!"
If you would like to see additional progress on Leslie's remodel, click here for the next article.