Remodeling a Remodeler's Home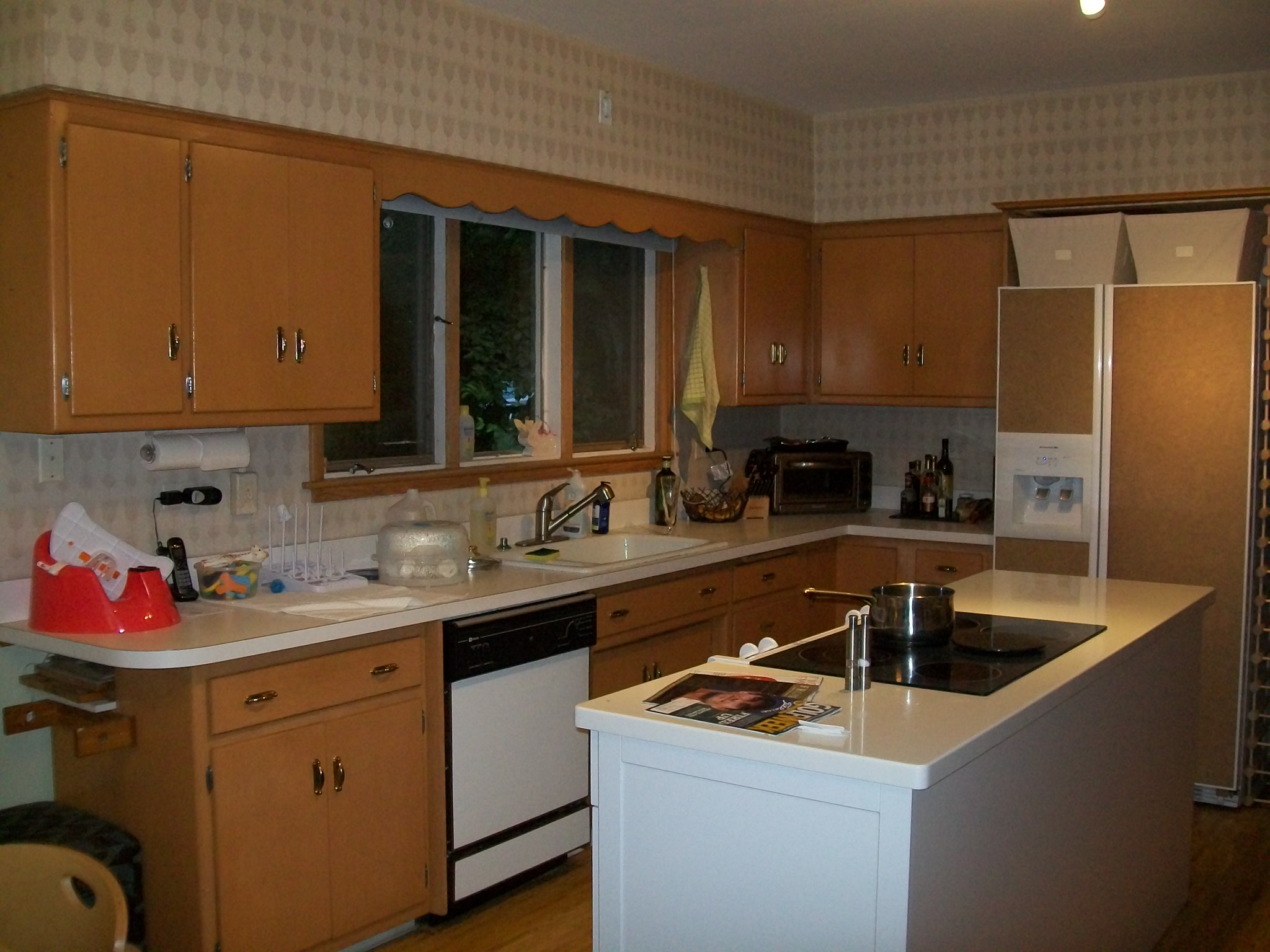 Remodeling your home can be a daunting prospect for anyone.  Between determining the right design, making all the product selections and of course, living through the construction, it's easy to see how the decision to embark on a home remodel is fraught with uncertainty.  So when Normandy Designer Leslie Lee decided to remodel her own home, she had some advantages over a typical homeowner, as well as some unique disadvantages.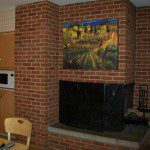 Leslie has agreed to share her journey from her old kitchen, bathroom, and family room to her new spaces in real-time as she is experiencing it.  We'll be able to see firsthand what kinds of things a designer chooses for her own home (a notable challenge when you are fully aware of the vastness of the options), and how she and her family cope with some of the challenges of renovation.  Best of all, we'll be witnessing her home's transformation right before our eyes.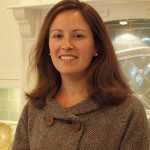 So before we jump into her renovation, I'd like to introduce you to Leslie and give you a little background.  Leslie has been designing beautiful award-winning projects at Normandy for almost a decade but has been around the family business all her life. Her father, Reg Marzec, co-founded Normandy in 1979, and Leslie continues building the Normandy legacy with each beautiful renovation or addition that she completes.  Leslie and her husband Gary live in a 50-year-old brick ranch home in Chicago's Western Suburbs with their 1-year-old daughter and 2 pugs.  Now that you know a little about Leslie, let's take a look at her project: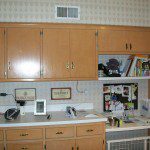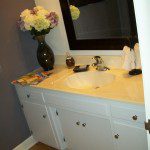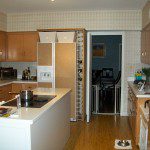 "Bye-bye kitchen, powder room, and family room!  You have served us well over the last four years (and the last 50 years for our homes' previous owners).  Things I probably won't miss – the electric cooktop on the island (it just doesn't work on a small island), the vinyl floors, the gigantic soffits, the leaky windows, the bright red fireplace, and last but not least – the dogs sleeping in the kitchen.  But I will miss spilling just about anything in the kitchen and never worry about it."
To read the next article in the series, click here.